ERP Implementation in Agriculture Business
Agriculture has an important role in the economy of a country.
It contributes significantly to economic prosperity by supplying food resources, a vital and essential resource.
Agriculture, if conducted properly, can make a nation self-sufficient in food.
To this end, those in the industry have always invested in and adopted the latest technologies and industry best practices to ensure good yields, quality products, and reduce operational costs.
ALSO READ: Guide on How Do ERP Systems Work
It is important to remember that unlike in factory production, agriculture is subject to various external factors that cannot be controlled by human intervention – like weather, plant diseases, forest fires, and the like.
It is therefore all the more important to focus on the internal processes that can be controlled by human actions.
One trend that has been gaining rapid popularity is ERP implementation in agriculture, as it helps in running the business in a more organized manner, it helps to streamline the main processes like procurement of seeds, fertilizers, equipment, production, and distribution of agricultural produce.
An efficient and scalable ERP like Tranquil can help to improve the efficiency of operations, enhance traceability, track accounting and finances efficiently, facilitate proper inventory management, and so on.
A comprehensive ERP for agriculture industry can automate business processes and eliminate redundancies through various modules for procurement, accounting, finance and accounting, inventory, sales, etc.
ERP Software for Agricultural Industry
Apart from the usual modules found in ERP, these additional or special features can be found in ERP for agricultural industry.
Agricultural Data
Thanks to the advent of technology in agriculture, numerous tools, techniques, equipment, and innovative models and software are all available in the market.
ERP software can integrate all of these and manage them efficiently.
Cloud-based ERP like Tranquil centralizes information from across the business, ensuring all employees are on the same page.
ALSO READ: ERP Software for Healthcare Industry
Agricultural Sales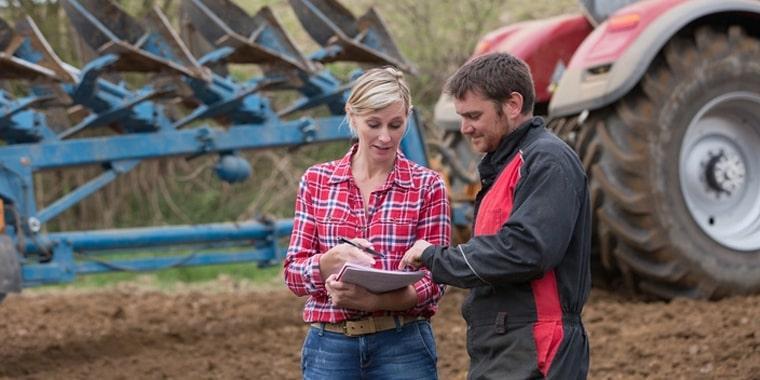 Agriculture ERP software helps in minimizing errors and confusion and helps increase sales and profitability.
The software can help agricultural businesses to market their goods more efficiently.
Managing Processes
Activities like procurement, order management, inventory management, and so on, are handled efficiently by the ERP.
It facilitates the fulfillment of sector-specific requirements and goals, aligning them with modern technology.
Compliance Management
The purchase and sale of agricultural commodities are subject to numerous regulatory norms, and compliance has to be ensured.
ERP software helps in ensuring compliance through tracking announcements and releases of the relevant authorities, sending alert notifications regarding changes, and auto-generation of requisite documents.
Additional features in ERP for agriculture industry:
Handle multiple receipts and deliveries against one order
Managing multiple warehouses
Calculation of batch-wise stock and profitability
Quality control measures at every phase
A suite of MIS reports on expenses and revenues which helps in efficient financial management
Benefits of ERP for Agriculture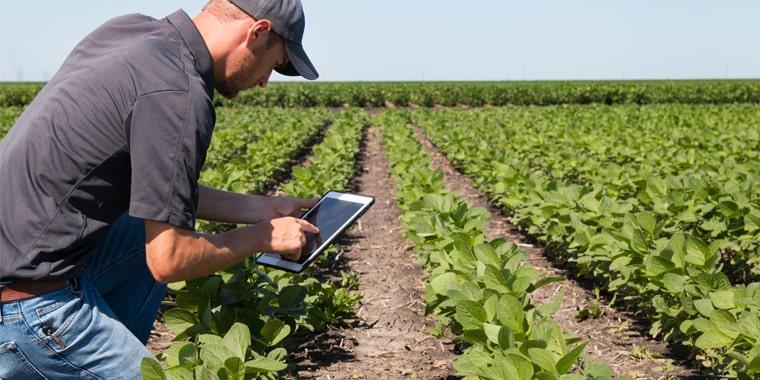 1. Crop Management
Crop management deals with what should be planted, when, where, and how.
While it's simple enough when you only have a single crop, it can get complicated when there are more types.
ERP can automate the following processes:
Buying seeds through online tenders on digital auction platforms
Monitoring types and quantities of fertilizers and pesticides
Streamlining data collection, watering, etc
Controlling harvesting and storage
ALSO READ: ERP Software to Enhance your Purchase Management
2. Efficient Production Management
To achieve efficiency in agricultural production, it is essential that employee and equipment scheduling, seasonal crops, supply chain, and so on are properly allocated and handled – more so if the business owns multiple farms.
With the right ERP, your efficiency of operations improves at every stage of production and improves visibility of:
Crops planted
Expense information
Information on planting and sowing
Measuring actuals against yield forecasts
Task and employee information
You can easily schedule production with Tranquil's job management module – organizing human, machine, and financial resources quantity and category-wise.
3. Land Plots Management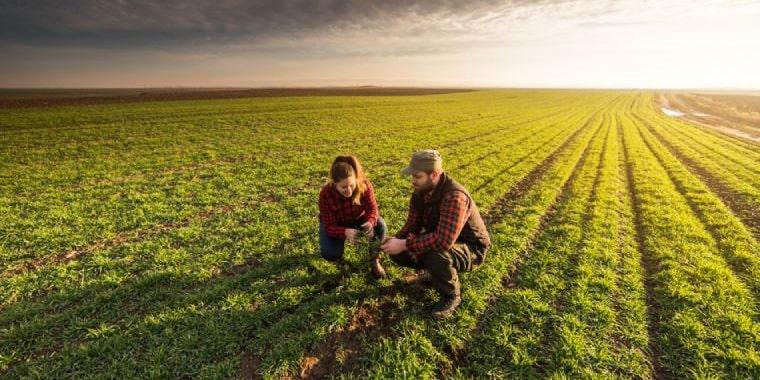 Agriculture ERP simplifies communication as all the data is accessible through a central database – this makes managing land and plots a breeze.
The dashboards can be configured to display:
Data on borders of plots
Geolocation
Livestock location and pasture information
Information related to leasing, renting or buying land
Fertilizer usage data
Data on frequency and times of watering
Crops data including which crops are planted in what location and so on
ALSO READ: Most Important ERP Modules and Features
4. Traceability
Today's consumer is far more aware and wants to know that the food they eat is safe and pure.
This means agriculturists need to track the seeds and fertilizers; the fields where the crops grew, and how they move through the supply chain, and so on, to ensure their safety and that they don't get contaminated.
Agriculture ERP helps to provide this traceability, so that the food that eventually reaches the tables of consumers, is safe and free from harmful chemicals, pests, and so on.
5. Machinery Management
The advent of sophisticated equipment like tractors, harvesters, sprinklers and more, has made farming easier and has replaced manual or animal labor – increasing the speed and efficiency of work.
Sensors can collect information on machinery used to provide valuable insights.
These include:
Number of hours operated
Employees operating the machinery
Amortization and accounting information
Current location and distance traveled
ALSO READ:  Mobile ERP – Features and Applications
6. HRMS Integration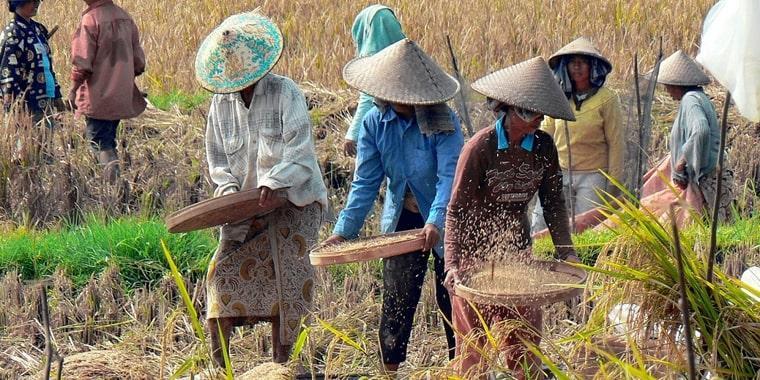 On farms, a lot of seasonal work is carried out.
An ERP application with an HRMS module built-in will help in tracking the workers to ensure their payment is made; it can also help provide payment methods of taxes withheld and other worker-associated expenses.
Farmworkers work outside, moving from field to field, and they need food, water, and sanitation facilities.
Robust ERP software like Tranquil will help management to provide the right care and facilities for their employees.
7. Livestock Tracking
Agriculture ERP helps livestock farmers to track every animal through its life, including birth date, lineage, food consumption, proper growth, medications, and inoculations, whether it received hormone injections, and so on.
This module can also include a breeding calendar, which monitors females to know when they are in season and to be mated, their health during gestation, weight, and health of their offspring, and so on.
ALSO READ: Influence and Importance of ERP System in Different Industries
8. Field Mapping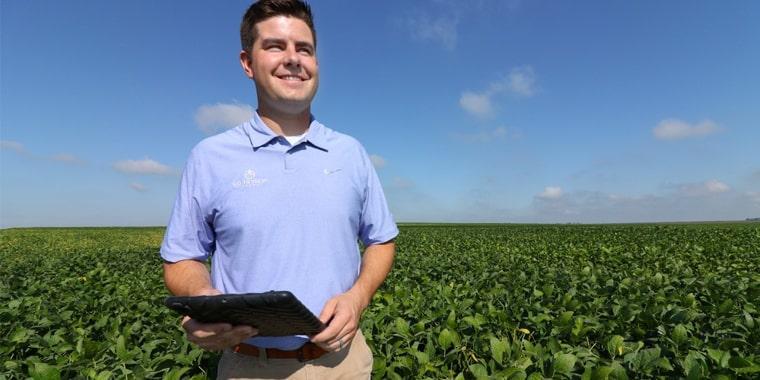 Most fields today are graded flat to prevent water run-off, and ensure that it seeps down to the roots. It's likely that certain areas within a field are more fertile than others; this information comes in handy as the farmer can plant crops closer together in fertile zones, or apply more fertilizer in the less fertile ones, to get a balanced yield.
This data is recorded and made accessible by ERP software; it is used by farm equipment to notify tractors and other equipment to make the requisite adjustments during plowing, fertilizing, and planting, when going through fertile and less fertile zones.
These benefits are specific to agriculture ERP systems. Additionally, they also provide the following benefits:
Boost in productivity – with efficient use and allocation of resources and technology, agriculture business can experience a big boost in productivity
Cost reduction – optimal use of resources brings down overheads, thereby increasing profitability
Minimal wastage – ERP implementation can ensure that resources, seeds, fertilizers, fields, warehouses, and equipment are not wasted or left idle; it can also help prevent spoilage and wastage of harvested crops.
By recording all the operations and centralizing data from various departments, empowers the management to exercise better control, and to review and evaluate all processes and activities
Records all financial data accurately and generates reports to facilitate the management of corporate finances.
Automated payment reminders for both outstanding payments and receivables
It helps to reduce the possibility of human error through automation of repetitive and cumbersome tasks. This mitigates risks and improves accuracy
ERP ensures data safety as it is cloud-driven, and includes multiple security protocols, including controlled access to information
It provides an all-inclusive view of the entire business operation, providing real-time information and enabling the management to make data-driven decisions
Business analytics can help the farm owner see what strategies are working and where the bottlenecks are; they can measure KPIs against actuals, and take remedial action at the right time.
Cloud-based ERP allows agriculturists to check their inventory, yields, sales, and any other factor even remotely.
Free yourself and employees from monotonous paperwork to focus on more business-critical operations.
You can easily plan your future purchase and sales quantities with ERP's planning tools and inventory projections.
Manage your supply chain more efficiently
Gives you a competitive edge over others in terms of efficiency, productivity, and cost reduction, which gives you higher yields and more revenues
Final Thoughts
The main idea behind implementing an ERP for agriculture is to reduce manual effort and paperwork and bring in more efficiency throughout the business.
From planting to harvesting, warehousing, and selling, your entire supply chain can be managed and controlled far more effectively with ERP software.
Are you still hesitant and unsure of how Tranquil ERP can benefit your agriculture business? You can see for yourself exactly how our ERP system can help simplify your complexities. Schedule a free demo of our software at a time of your convenience, and see the software work its magic. Our representatives will be at hand to answer all your queries, and explain every module and feature to your satisfaction.
Tranquil is a prominent cloud-based ERP software system that helps you to manage your projects and business work in a hassle-free way. Moreover, with this software, you can access your business data anywhere, any time. If you want to manage an ERP software system, you can get in touch with Tranquil software.