What is Real Estate ERP and Its Benefits to the Industry?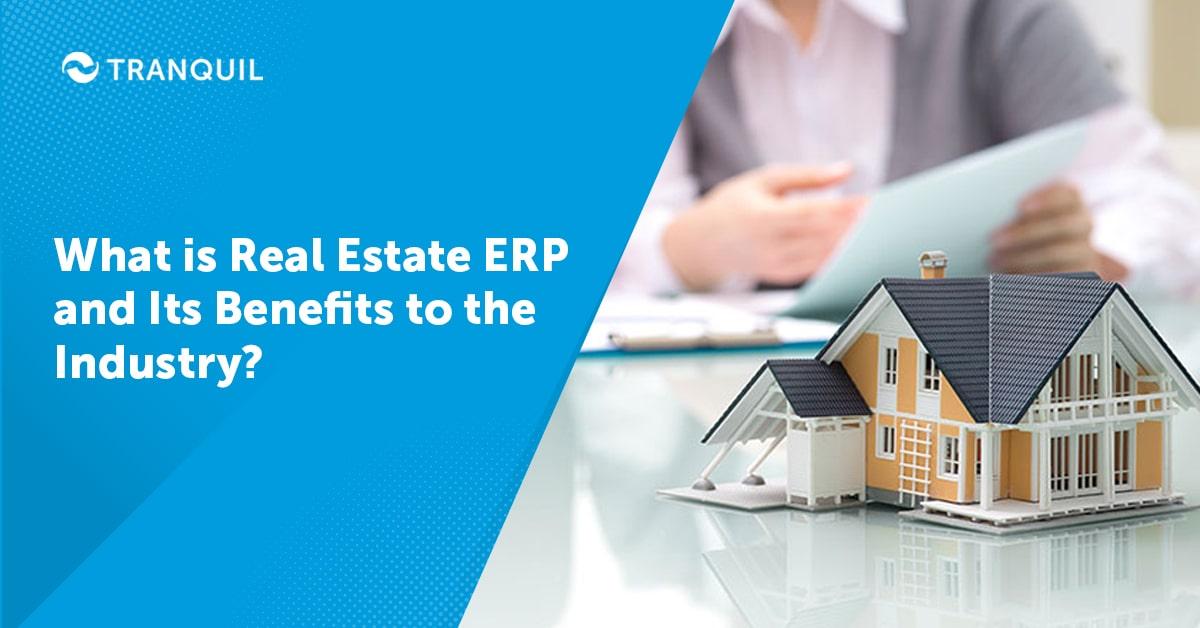 Though most businesses all over the world have adapted to technological disruption, in the real estate and construction businesses, conventional methods still hold sway.
Workflows of scheduling, project management, and accounting, are mainly software dependent, especially on spreadsheets.
This represents a potential financial and operational risk in the real estate and construction industry.
However, after seeing how ERP has delivered several benefits to businesses across other industries and revolutionized the way business is operated, an increasing number of real-estate companies are adopting real estate ERP today.
Integrating Enterprise Resource Planning or ERP can help eliminate human error and boost productivity in the construction and real estate industry.
ERP software automates repetitive and monotonous tasks and streamlines business processes, centralizing data, saving time, providing actionable insights, enabling improved decision making, and eventually enhancing the bottom line.
Does the Real Estate Industry Need ERP Software?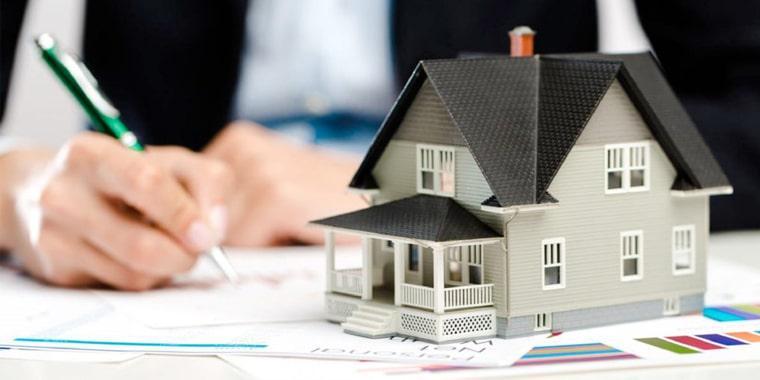 Good question. Obvious answer? Of course, it does!
An ERP solution can completely transform the operations of a real-estate business.
Any company, regardless of the industry, has to adapt to the dynamic business environment, and real estate ERP software can cover the management process of a real estate company comprehensively.
A robust ERP system like Tranquil can be customized to meet the specific needs of any business in any industry.
From property sale or lease to financing and general management, real estate ERP can handle every function of your business, and help you have a competitive edge.
One of the main advantages of ERP is that it integrates the different departments, connecting them and centralizing information.
Even within the real estate industry, different types of agencies are likely to have diverse business needs when it comes to ERP implementation.
The ideal ERP system should be one that addresses these unique needs.
The software can be configured to monitor properties relevant to your business, handle space management, original acquisition assignment, and other processes.
Here is a list of the features that your custom ERP can have:
Customer Portal – It saves customer details and a record of their transactions with you
Financial System – It is linked to all the other departments, and generate accurate financial reports
Agent management – Informs agents about different schemes, empowering them with information about rates, locations, and so on
Marketing and Pre-Sales Management – This module helps you to manage marketing campaigns with a simple program. It sends timely reminders to follow up with your target audience for generating more leads or converting existing leads. It helps you deliver personalized email messages and SMSes without too much effort, and your marketing team can focus on more critical tasks.
Property Bank Management – Perhaps this is the most module in an ERP for real estate industry as it maintains updated records of all the properties in your portfolio. You can ensure that you have precise and complete information, along with the status of all the properties in your database.
Booking Management – A robust ERP solution will help you to keep track of bookings and sales activities for every project you have in hand. Regardless of the different categories of your project – residential, commercial, etc., you will be able to monitor all of them easily and efficiently.
Visit Control – This keeps detailed and systematic records at every entry and exit point and helps you to keep electronic records of the different business activities within your company.
Sales and Transaction Management – This module helps in placing orders, creating a schedule, striking deals, updating you regarding the different payment stages, commissions payable to various agents, employees, and so on.
Human Resource Management – This module is not unique to real estate ERP, but is critical in this industry, as disparate programs are interconnected here. HR management module helps to save time and human effort; your employees can be freed from mundane administrative activities, and focus on more critical business activities. You will need less manpower as the software handles several tasks and completes them in a short period of time. The exact functionalities required can be incorporated on a case-to-case basis.
Now that we have seen the unique features that an ERP solution for real estate industry can be tweaked to have, let us discuss the numerous benefits it can offer:
1. Centralized Data Storage And Management
Any business has multiple departments and their related processes taking place at the same time; this is necessary for projects or production to complete, or sales to take place.
For example, customer management, procurement, inventory management, finance, sales, and so on – are not mutually exclusive, but take place simultaneously.
ERP facilitates this with a central, unified, and secure platform for the storage and management of data.
Business owners and managers can track and analyze data that helps in accurately calculating the expenses incurred.
The concurrent tracking capability of ERP software like Tranquil significantly improves the productivity and efficiency of the project.
2. Automation of Manual Tasks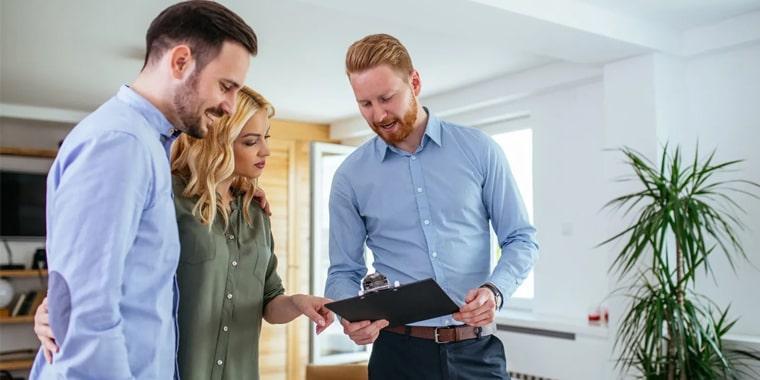 ERP software automates manual processes, reducing the possibility of human error, increasing productivity, and releasing employees from mundane tasks to focus on more productive and business-critical activities.
With an ERP solution implemented, the marketing department can simply pull customer information from the relevant modules, and implement new and tailored marketing strategies, thereby improving overall speed and productivity.
When you have an ERP implemented, data from across the organization is stored centrally, with every department having access to the information they require.
This does away with manual data tracking, and demolishes traditional organizational silos, improving the efficacy of business processes.
ALSO READ : How ERP Software is Playing Role to Improve Business Productivity?
3. CRM For Effective Sales And Marketing Strategy Implementation
For any business to succeed, marketing activities have to be executed well, so as to increase sales.
You can create and expand an excellent base of loyal customers when you fulfill customer expectations or go beyond their expectations.
ALSO READ : Influence and Importance of ERP System in Different Industries
Real estate ERP comes with a built-in customer relationship management module that assists marketing and sales teams in storing and tracking comprehensive data on potential and existing customers in real-time.
By delivering quality services and satisfying customer expectations in time, you can go places in the real estate business.
ERP empowers sales and marketing staff with access to relevant customer data instantly, regardless of where they are, helping them close deals more efficiently and speedily.
4. Cost Reduction
It is imperative for construction companies and real estate agencies to provide accurate estimates and timelines to customers if they want to clinch deals from them.
Potential customers consider a range of factors like company reputation, service quality, commission rates, timelines and more, to decide which company to do business with.
Tranquil is a robust ERP software that can make accurate projections of project expenditure, along with the requisite deadlines.
It helps to keep expenses on track and ensure that the budget does not get overshot – if at all it does, only by a small margin.
This helps real estate companies to make more efficient use of the available manpower and other resources within the predetermined timelines and budgets.
ALSO READ : What is Mobile ERP? 
5. Real-Time Business Information and Decision Making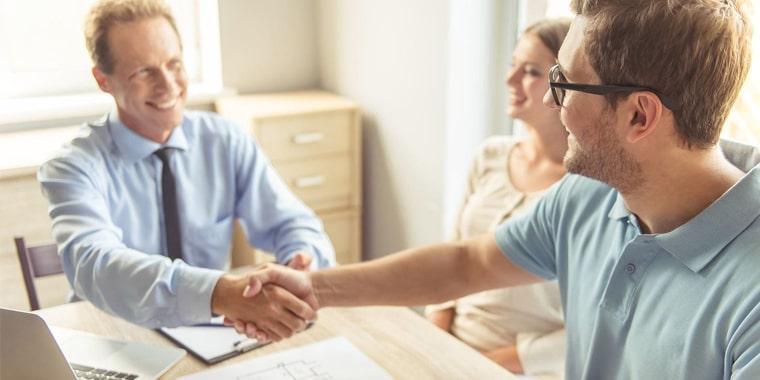 As your business grows, you need efficient software to record and maintain the mountains of data that gets generated.
ERP systems are capable of handling vast amounts of data, and manipulating it with precision, while also simplifying data entry and updating.
Without reliable data, you may not be able to make the right decisions, at the right time – and this could cause you to miss opportunities, and lead to losses in your business.
When you have precise and relevant data, you are able to make accurate, effective decisions, and take proactive measures to ensure business growth.
ERP offers secure data storage and management systems, and these features facilitate data-driven decision-making.
ERP systems make sure that users get access to business intelligence data in real-time, which is updated regularly throughout the entirety of the project.
BI functionality provides in-depth insights, enabling businesses to dynamically track data, and take timely, informed decisions.
6. High Return on Investment (ROI)
Implementing an effective and feature-rich ERP system will not come cheap; it is a significant expense by itself: the cost of the software itself, upgrades, consultancy charges, implementation cost, training cost, and so on.
However, the benefits and cost-savings it provides in the period after implementation not only justify the cost of implementation and offsets it, it actually provide tangible returns on that investment.
A word of caution, however; one has to allow the software to work its magic.
We recommend waiting for a couple of years after deploying the ERP to see the actual ROI kicking in.
You will be able to see the overall operation costs coming down, more billable hours, reduction in material costs, more efficient inventory management, and an increase in total revenues.
There are also intangible benefits like reduction in employee attrition, higher efficiency, and improved strategies, especially in sales and marketing.
To put it in a formula, ROI can be said to be equal to the sum of benefits (tangible and intangible) minus the cost of investment, divided by the cost of investment.
ALSO READ : How Do ERP Systems Work?
7. Effective Communication and Collaboration
Clear, effective communication is critical for the success of any business, but especially in the real-estate business.
A real-estate agency is likely to have numerous field employees, also called offsite employees.
They must be able to use communication platforms effectively to ensure smooth operations of the business.
ERP software provides these channels at their fingertips, with built-in IM and video conferencing functionalities for effective and instant communication between all concerned parties.
The benefits offered by real-time tracking of data enable teams to stay up to date with property and customer details, project status, and so on, and also communicate seamlessly.
ALSO READ : Challenges in ERP Implementation?
In Conclusion
It is abundantly clear that ERP offers innumerable benefits to businesses regardless of the industry, and it is definitely here to stay.
Today's ERP solutions like Tranquil are also powered by the cloud, which means that teams have access to information 24/7, regardless of their location, in a secure way.
It makes good business sense to implement ERP for real estate industry in your business and enjoy the benefits offered by this tool.
We can customize the solution to ensure that it meets your unique business needs, and is aligned with your business goals.
If you would like to see how exactly it works, we will be more than happy to schedule a demo for you at a time of your choosing. Our team will be on hand to answer all your queries and clear your doubts.
Tranquil is a prominent cloud-based ERP software system that helps you to manage your projects and business work in a hassle-free way. Moreover, with this software, you can access your business data anywhere, any time. If you want to manage an ERP software system, you can get in touch with Tranquil software.