Things to Know About ERP For Food and Beverage Industry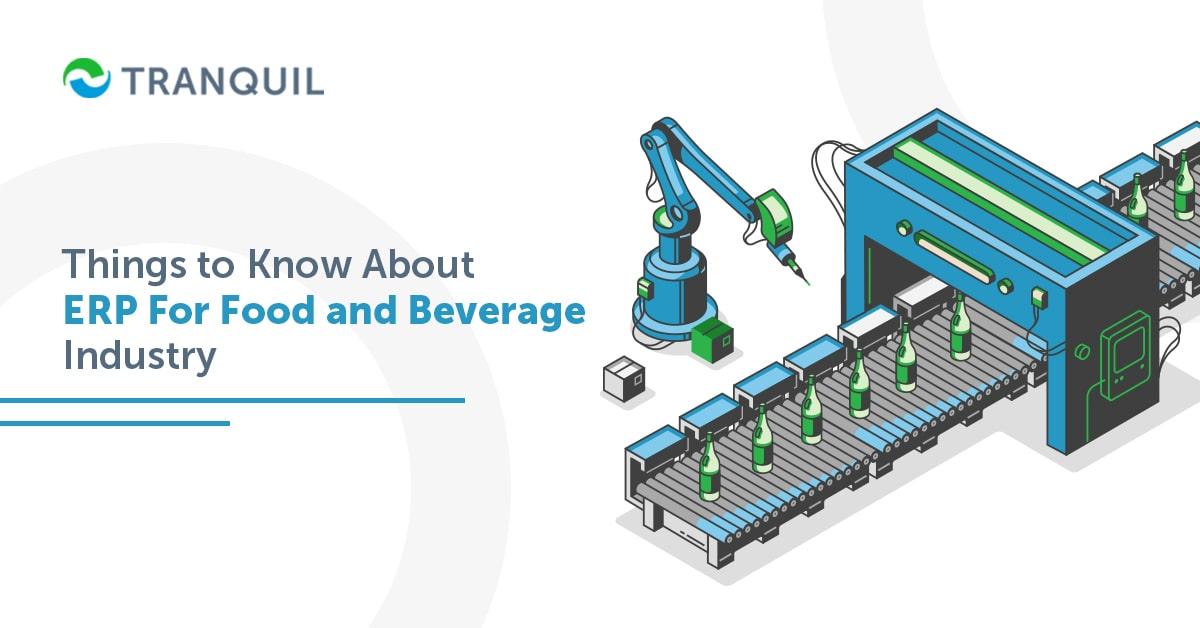 The Food and Beverage industry of Saudi Arabia is the largest in the Middle East, valued at around 45 billion USD. The Saudi Arabian General Authority for Investment (SAGIA) forecasts that a 6% growth in food services expenditure can be expected by 2024.
In 2018 itself, the F&B industry contributed 10% to the GDP; this gives a clear idea of the importance of this sector on the economy of this country.
Food and beverage are a rapidly evolving one, and the manufacturers face several unique challenges over and above the pressure to produce safe, high-quality products – fresh, chilled, and frozen – and provide impeccable customer service.
As lifestyles change and awareness increases, people are becoming more health-conscious and demand healthy and nutritious food; there are also shifting trends in the preferences regarding food sources, and sustainability.
Technology has also made inroads into this industry as in others. Manufacturers need to maintain utmost safety while keeping costs down – this is probably the biggest challenge they face.
Retailers also influence the industry together with food service. This means manufacturers have to innovate continuously and be flexible to stay relevant and cater to discerning customers. Additionally, regulations are stringent and keep increasing, especially with regard to traceability, additives, reduction of fats and salts, proper labeling, and more.
ALSO READ: Guide on How Do ERP Systems Work
ERP for food industry can help you, regardless of whether you are stressed due to retailer pressure, or hassled by the rapidly changing regulations and compliance requirements – or even if you're just interested in implementing digital transformation in your business.
What is Food-Specific ERP Software?
We know that ERP is a software tool that businesses use to automate and streamline their operations.
It provides a 360-degree view into the performance of the individual employees, and the departments, in real-time.
An ERP for food and beverage industry is designed to optimize processes that are specific to the industry, bridging gaps in areas that conventional methods could not.
With the rapid growth of the industry, small and medium F&B manufacturers are looking for integrated and automated solutions rather than manual spreadsheets that are error-prone.
Unique responsibilities of manufacturers in this sector include product safety, shelf-life, ingredient safety, compliance with labeling and packing regulations, recipe management, maintaining product quality, and so on.
Conventional methods are incapable of handling all of these requirements – but ERP solutions specifically designed for the purpose, can.
ALSO READ: Factors for a Successful ERP Implementation
Benefits of Food and Beverage ERP Systems
F&B ERP software delivers a plethora of benefits to manufacturers:
It helps the manufacturer to develop products according to the prevailing market trends
You can launch new products in the market quickly and cheaply
Reduce wastage, use materials optimally, manage inventory better, and reduce expenses significantly
Ensure compliance with food safety regulations
Deliver products that are high quality and safety at the right time and price
Ensure traceability from start to finish
Boost inter-departmental collaboration, the efficiency of operations in manufacturing, and enhance productivity
A good ERP system is flexible, and evolves and scales as the company grows.
Provides centralized information from across departments
Access real-time production, sales, and distribution data and monitor and control your business efficiently
Get accurate forecasts that help in strategizing and planning production for the future
Food and beverage ERP software is designed to help F&B businesses to do business better, and achieve rapid growth. Though you may feel hesitant about implementing an ERP for your manufacturing business, the benefits offered by this tool are certainly enough to overshadow your fears.
ALSO READ: Benefits of ERP Software for Healthcare Industry
Challenges and Opportunities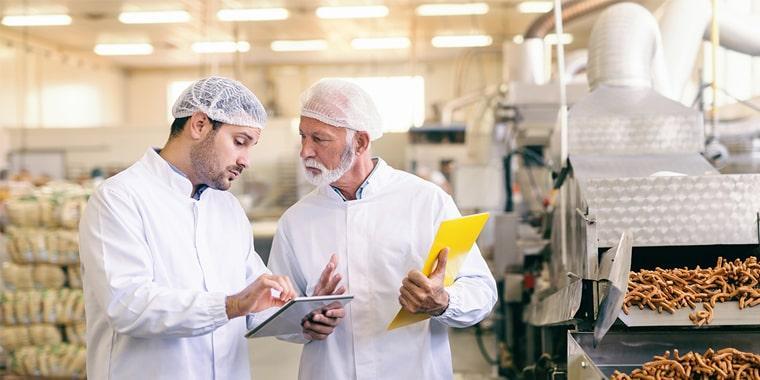 While every business has unique challenges, the F&B industry as a whole faces a few challenges that impact every business in it.
Shifting consumer preferences necessitate that every business in the industry adapts to cater to the new requirements.
Let's take a detailed look at those challenges.
1. Inventory Management Complications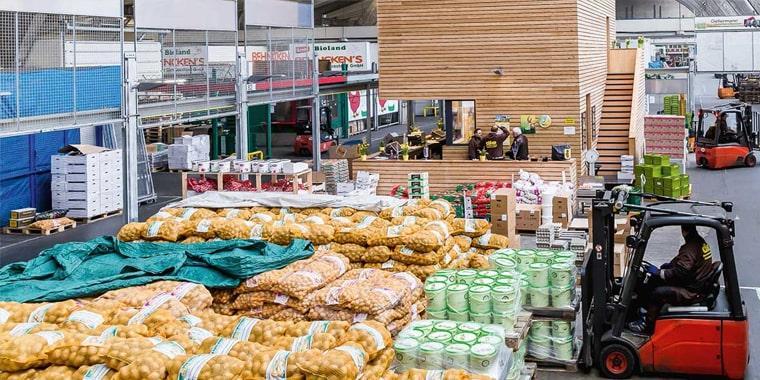 Inventory management is a critical business function for the food and beverage industry, especially since the products are perishable; it's imperative that this is performed to perfection, but it's also the most difficult.
With increasing food intolerances among people, they have had to change lifestyles and diets, and are moving towards healthier eating.
Most consumers today demand food without preservatives and artificial additives, insisting on organic food, and the like.
However, these foods have a short shelf life, and are more vulnerable to pathogens, complicating inventory management.
A robust ERP like Tranquil has an efficient inventory management module that tracks expiry dates, alerts you to low stocks, and helps reduce wastage and spoilage.
2. Product Traceability
One of the most important trends that is bringing about change in the food industry is the demand for increased transparency.
Consumers demand to know exactly what they are going to eat – it could be to ensure that the food is as per their dietary requirements, or to avoid allergens, or even because they want food that is produced ethically.
This has given rise to detailed labeling of ingredients on products – which in turn necessitates traceability of ingredients or products from start to finish, to achieve optimal transparency. This can be near impossible to do manually – however, food and beverage ERP systems, make it possible.
ALSO READ: Top Trends of ERP System For The Future
3. E-Commerce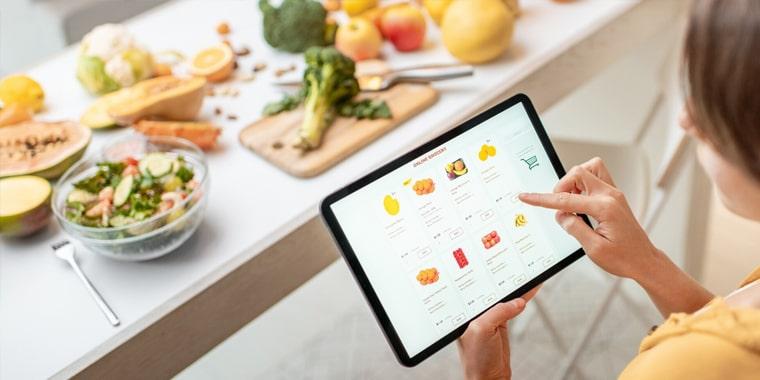 Delivery of meal kits and groceries has become very popular now, and these are facilitated via mobile apps.
It is vital that time and information are managed impeccably so that these perishables can be properly delivered.
By integrating your ERP system with the mobile app or e-commerce system, you can easily keep pace with the innovations and dynamic consumer requirements.
It also helps you to get an overview of critical product info in your e-commerce store.
4. Strict Regulations
The food and beverage industry is also subjected to some of the most stringent regulations in place to get certified. These regulations are subject to change frequently and suddenly, leading to food recalls and business losses.
Recently, the nutritional labeling requirement in KSA was updated by the Saudi Food and Drug Authority, the SFDA.
The authority periodically issues warnings to consumers about certain brands or foods for not adhering to prescribed norms. Therefore, every business operation needs to be executed with great precision and care.
Key Features
Now that you know the challenges the industry faces, let's take a look at what features a food and beverage ERP should have. When you're hunting for a good ERP solution for your business, make sure it includes the following critical features:
1. End-to-End Management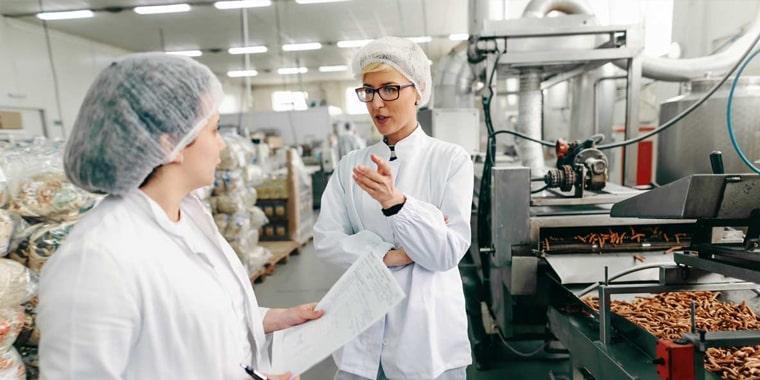 Managing the processes of an F&B business from start to finish is made easy with end-to-end management tools, like project management from Tranquil.
It centralizes all the data and workflows, rather than keeping it on several independent platforms, enabling manufacturers to organize their data better, and access it easily.
This helps them to improve data integrity, control quality, manage the production, make forecasts, etc.
It also helps users to view every operation at a glance, generate reports, and identify potential problems.
ALSO READ: Influence and Importance of ERP System in Different Industries
2. Regulatory Compliance and Reporting
Precise tracking and traceability are vital to food safety.
The level of inspection and analysis in the F&B industry is extremely high, making it all the more important to have a system that helps automate regulatory compliance.
In the case of audits or product recalls, this feature can help to pinpoint and detach an issue for a quick resolution.
Product traceability will not only record the ingredients that were used from start to finish, but also the manner of usage.
3. Streamlined Security Protocols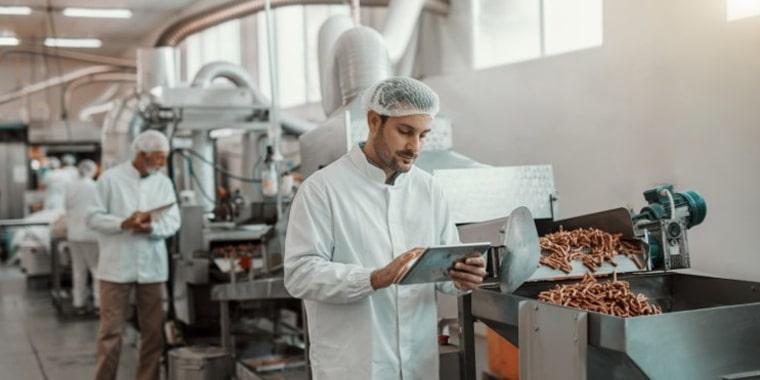 Every ERP solution may not have stringent security; ensure that the ERP you choose has strict authentication protocols for user permissions throughout the system.
This will ensure only authorized access and minimize chances of a data breach
ALSO READ: How is AI transforming ERP? 
4. Real-Time Reporting Capabilities and a Centralized Database
To be successful in today's F&B manufacturing industry, you need to be able to access critical data whenever you need it. Tranquil is a cloud-based ERP that does just this.
It also enables you to update numbers, and get reports when you need them. You need not depend on employees to remember all the products and other information.
The ERP maintains historical information and stores it safely in an organized manner. Employees can access this knowledge base within the system, and use it when required.
5. System Integration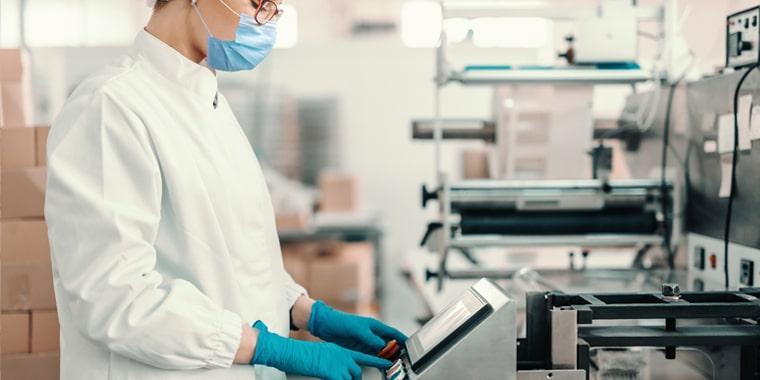 A robust ERP solution should be able to integrate with business systems like CRM or HRMS, as a comprehensive system will let you locate every bit of business data in a single unified system, and give you access in real-time.
The availability of data from critical areas significantly improves BI and analytics as well.
ALSO READ: Benefits Of Software As A Service
6. Intuitive User Experience
Change is always met with resistance; a new software system can be daunting to use for your employees.
A good ERP system, therefore, should have a short learning curve, which will ease their apprehensions.
An intuitive and easy-to-learn system will be quickly accepted and adopted by employees and used appropriately.
7. Process Manufacturing
Several production tasks involve process manufacturing; an ERP system for food industry executes tasks like scheduling distribution, analyzing quality, and controlling production.
You can decrease costs by enhancing accuracy and maximizing the workforce hours; this can be achieved through supply chain automation.
Your business profitability is impacted by the production process.
Process manufacturing is involved in many production tasks.
An ERP system performs tasks such as production control, quality analysis, and distribution schedule.
Process manufacturing features include:
Quality management – Managing allergens like nuts, gluten, colors, etc., inspections, quality testing, and so on
Sales and inventory management – The systems should be able to perform effective stock management and prevent spoilage and wastage. By linking with sales order information, managers can see the location and levels of stocks so that they can refill to maintain optimal levels
Recipe control – This is a complicated task and needs to manage information like quantity, cost, formula, and more.
Shelf life – F&B ERP should have automated alert systems to notify management when ingredients are either past or approaching date of expiry
8. Financial Management
Look for an ERP with a robust integrated financial system, like this one from Tranquil.
It can record expenditure precisely and provide real-time information and help categorize your transactions correctly.
The system can also generate detailed reports that help you craft better strategies for business growth.
ALSO READ: Benefits of ERP for Accounting and Financial Management
9. Deployment Options
ERP systems can be cloud-based or on-premise; both have their own pros and cons.
Look for a provider who offers flexible deployment options and subscription options so that you can get a solution that is a good fit for your business.
10. Vendor Maintenance and Support
Lastly, make sure that the vendor you choose is prepared to offer immediate technical and maintenance support if you face any issues.
Ascertain that the vendor has a good reputation, and is not a short-term operator. Ideally, these services should be included in the contract:
Support desk
Regular updates
Remote login support
On-site support and maintenance
Final Words
Tranquil offers an all-around view of your food and beverage manufacturing business, allowing you to configure the system, providing in-depth functionality and wide scope to ensure that you can meet the requirements of the market today.
Our cloud-based software with a modern, intuitive interface, includes all the features you require to help you do business better. Want to see how it works before you take the plunge? Click here to schedule a demo.
Tranquil is a prominent cloud-based ERP software system that helps you to manage your projects and business work in a hassle-free way. Moreover, with this software, you can access your business data anywhere, any time. If you want to manage an ERP software system, you can get in touch with Tranquil software.