Key Benefits of ERP for Accounting and Financial Management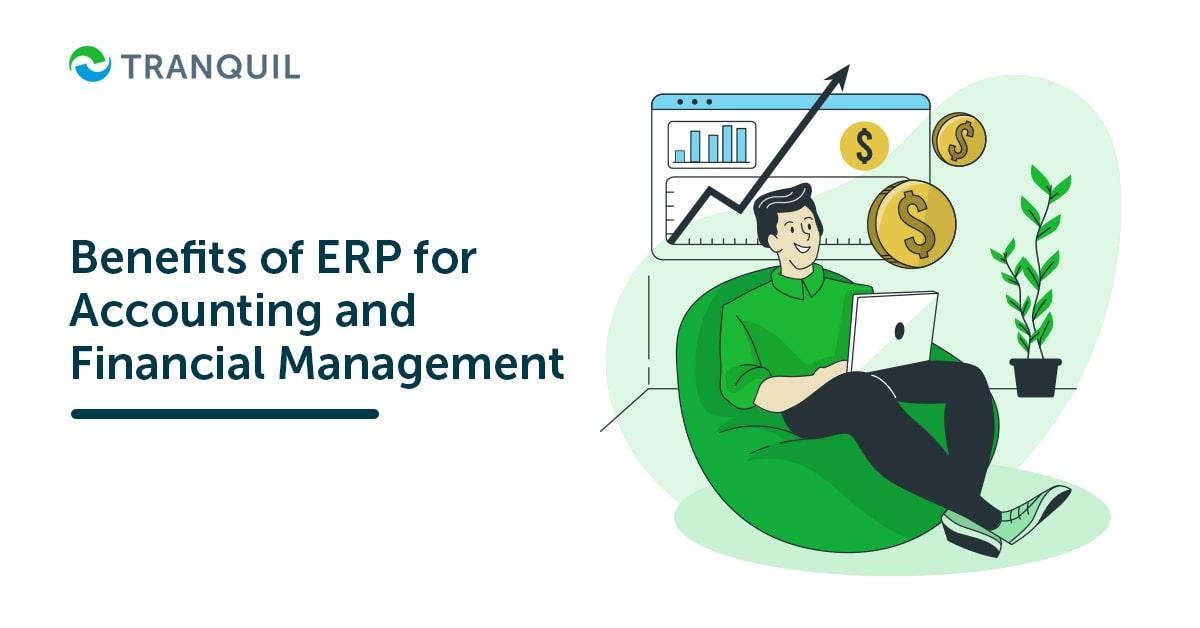 For any business, it is crucial that the accounting and financial management is properly handled. Complex financial data like budget estimates, cash flow management, and so on, need to be kept current, enabling organizations to make informed, critical business decisions. It is vital to track and examine the flow of funds coming in and going out; this information can help drive profits and business growth.
So what is the connection between ERP and accounting?
Enterprise Resource Planning, or ERP, plays an important role in modern businesses by enhancing productivity, automation, and streamlining of business processes – even accounting. In fact, ERP solutions help companies to streamline the accounting process through data integration, providing a clear 360-degree view of the business, empowering business owners and managers to make quick, informed decisions. ERP software is a far more efficient tool to manage the accounting and finances of an organization than a standalone accounting solution. It helps you manage and track pan-organizational ops via a centralized platform.
Financial data insights not just facilitate cost efficiencies, it also boosts organizational financial productivity.
Benefits Of ERP In Accounting
Now that we have an understanding of the connection between ERP and accounting, let us examine in detail what the benefits of ERP are:
1. Manage Your Comprehensive Accounting and Financial Needs
It is imperative for every business to efficiently and actively manage cashflows, and with an ERP accounting system module, this becomes super easy. Not only does it offer access to critical business information, but it also enables you to set a budget and assign financial resources for different purposes like raw material procurement, marketing campaigns, employee salaries, transport, and various other operational expenses. Having a unified system to manage multiple processes or departments reduces the time and cost spent on purchasing separate tools for each. In a nutshell, you can:
Use ERP for capital requirements estimation and cash management
Draw up budgets accurately
Allocate costs for different activities
Manage payments made to vendors, employees, and so on.
2. Eliminate Duplicate Data Entry
Most organizations today deploy an ERP solution to streamline and manage business ops; when you integrate that with the accounting module, it saves you the headache of comparing and verifying the information between disparate systems. It also removes duplicate entries, thereby considerably enhancing data consistency.
Also Read : Factors for a Successful ERP Implementation
3. Transparency Financial Information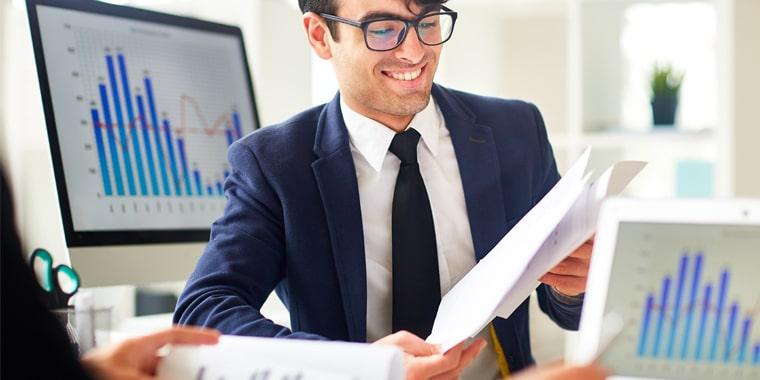 With ERP in accounting, you can access financial information whenever you need it. The ERP system functions to deliver precise, dependable information in a timely manner so that the organization's resources are used optimally, and the business processes are properly organized and managed. It provides an all-round view into financial data and this visibility
4. A Higher Degree Of Control
One of the biggest benefits of ERP in accounting is that it empowers you and affords you more control over your business. You gain real-time visibility into how events and decisions impact your bottom line. This way, you can learn and improve your decision-making, to reduce expenditure, improve profitability and drive growth.
Also Read : ERP software in Warehouse & Fixed Asset Management
5. Workflow Automation
Improving your core business ops becomes a breeze with a system that can automate your processes. An ERP for accounting management includes time-saving features like inbuilt workflows; they automate your accounting and streamline the process of data entry. It also improves the management of cash, resolves problems with cashflows, and simplifies complex accounts payable and accounts receivables activities. You can easily gather, track, and analyze financial information from different departments with the ERP software's Finance and Accounting module. It can also generate financial statements like balance sheets, profit and loss statements, and so on. All of this automation makes it absolutely easy to collate data across the entire organization and use the information to manage your business better.
6. Reduced Human Errors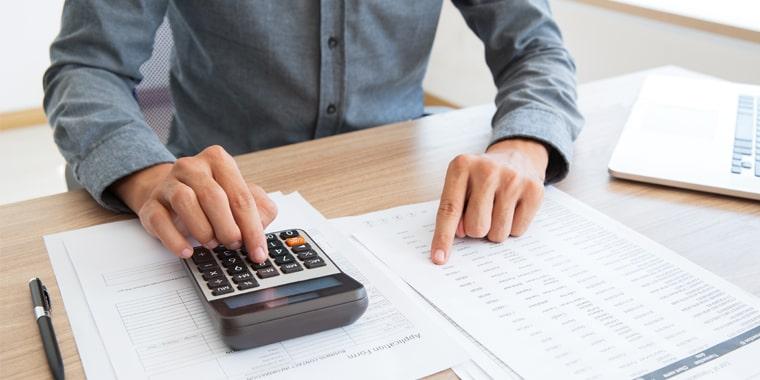 Manual data entry is always prone to errors; financial and accounting data is no different. Often, fatigue and monotony can set in during manual capture, causing the individual to lose focus and press wrong keys, leading to erroneous entries, while such errors are quite commonly made, incorrect or incomplete accounting data can negatively impact the quality of financial reports, leading to even more problems – and sometimes, it could lead to complications in tax computation.
The ERP solution identifies and rectifies the errors in data entry, minimizing the risk of generating erroneous invoices, paying incorrect amounts, or any other accounting issues that may normally arise due to mistakes in the data entry stage.
Also Read : How ERP Software is Playing Role to Improve Business Productivity?
7. Excellent Tracking Capabilities
A critical benefit of ERP in accounting is that it can be utilized as a comprehensive financial management system, by enhancing activities related to finance and accounting like credit management, tracking of revenue, payment schedules of customers, and a whole lot more. As activities like payments, revenue, and billing have high tracking capabilities, they can be easily managed if you have an ERP solution deployed in your organization; you can even use the software to keep track of profits your business makes, budgets, cost analysis, invoices, and so on.
8. Detailed Insights from Financial Data in Real-Time
ERP in accounting and financial management offers detailed, comprehensive visibility into the financial condition of the entire business, across departments. The system makes sure that you can view the fiscal health of your organization efficiently and with clarity, helping you to control expenses, measure revenues, and handle other activities of the accounting process. It ensures that you stay informed of every financial transaction immediately as it happens.
Also Read : Challenges in ERP Implementation
9. Robust Reporting Capabilities
The accounting departments of the organization end up spending a great deal of time preparing financial reports for the various stakeholders like banks, tax authorities, shareholders, and so on. With an ERP system, however, all this manual work can be avoided, as it comes with robust reporting features. Its inbuilt filters can be customized and apply as per the specific requirements of various agencies, to churn out accurate and detailed financial reports.
10. Financial Data Security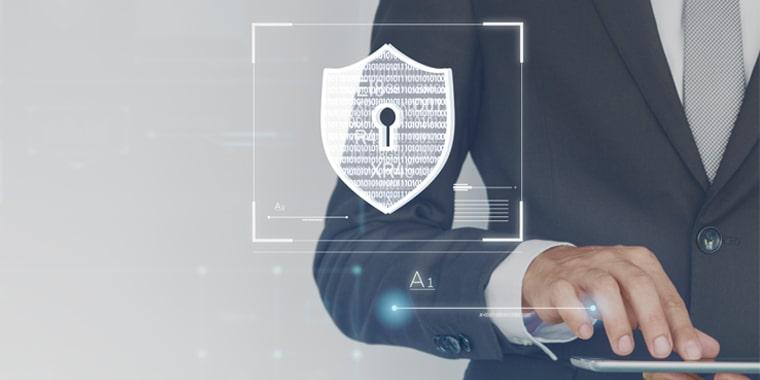 Being of a very confidential nature, financial information demands a high degree of security protocols for data protection. A reliable ERP system is one that affords multiple level security with stringent protocols in place to databases that store information and offers only role-based access to users who will have to use multiple authentications to get in. Such an ERP software will be able to prevent security breaches and protect sensitive financial information.
Final Words
Undoubtedly, ERP offers a host of benefits when used in financial management. Of course, the statement takes for granted that the ERP solution so used, will be well designed, efficient, and function as it is supposed to. If you are looking for a reliable ERP tool, you have come to the right place. Our team of experts will be happy to take your requirements and give you a quote. Just contact us to get started.
Tranquil is a prominent cloud-based ERP software system that helps you to manage your projects and business work in a hassle-free way. Moreover, with this software, you can access your business data anywhere, any time. If you want to manage an ERP software system, you can get in touch with Tranquil software.