Understanding Different ERP Systems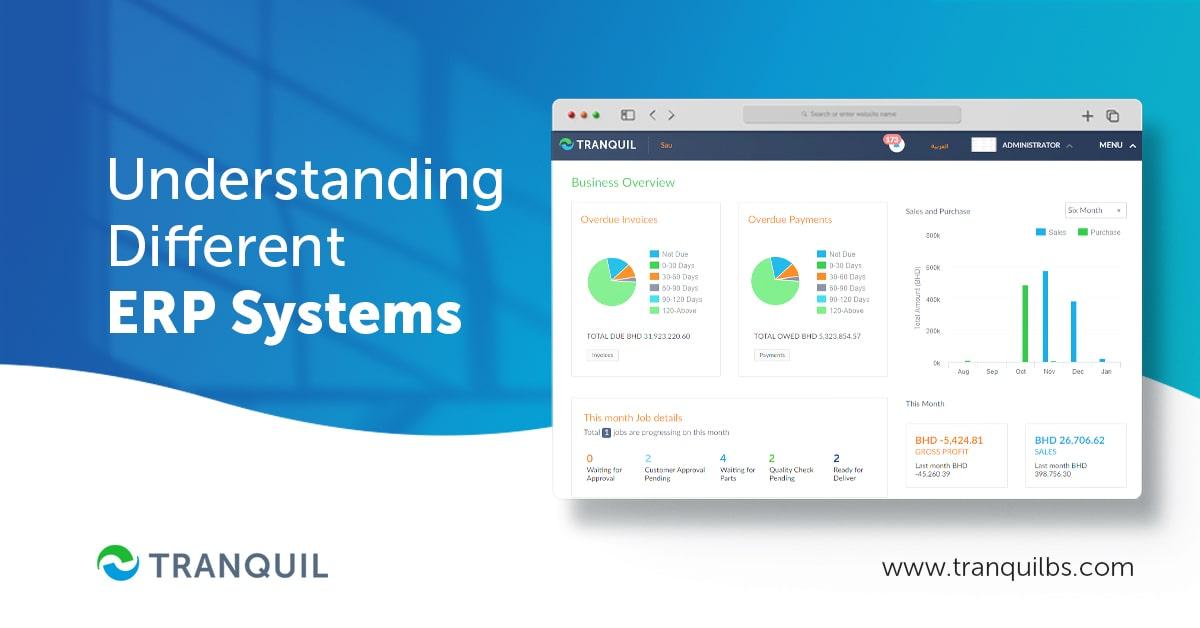 The IT industry is advancing exponentially, with innovative solutions being crafted ever so frequently.
Enterprise Resource Planning software, while not a new solution in itself, has gone through numerous upgrades – new features and functionality, the inclusion of artificial intelligence, cloud deployment, and a whole lot more.
Before you purchase an ERP solution for your business, it's important that you know the different ERP systems available in the market today.
Interestingly, ERP software is categorized in several ways, and it's important for you to know all of them.
Today, numerous types of ERP solutions have emerged, and are in the process of encompassing multiple niches.
The diverse range of ERP solutions can make it mind-boggling to choose the right one for your business – but hopefully, this article will help.
ALSO READ:  How ERP Software is Playing Role to Improve Business Productivity?
Characteristics of an ERP system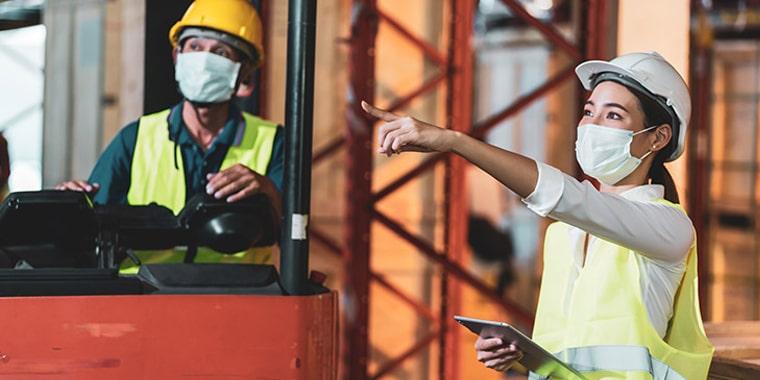 With the right use of ERP, you can enhance and streamline your business processes, configuring the system as per the needs of your business.
It contains modules for different processes like:
Finance and Accounting – ERP can handle vast amounts of data easily and with great speed; it collates financial data from all the departments, prepares financial statements, and generates reports
HR – ERP software maintains a database with comprehensive employee information, including attendance, performance appraisals, salary, leave, awards, and so on. It becomes easy to decide on promotions, salary raises, or even if the company needs to lay off people.
Inventory Management – you will be able to know at a glance which items you need to restock, and which you're holding an excess of; ERP will ensure that you don't under or overstock raw materials so that you can have smooth and continuous production
Project Management – the software can help you manage your projects smoothly by dividing the project into small, manageable chunks, and allocating resources optimally. This can help you complete projects within deadlines and budgets.
Sales and Distribution – Manage sales orders better and deliver superior customer service with automated solutions, simplify price list management and more, like in this module from Tranquil.
Supply Chain Management – helps to ensure that production and procurement activities are optimized. Numerous activities and stakeholders are involved in the supply chain, and it's a complex process. An effective ERP will effectively handle storage, transport, and demand management of manufactured goods.
Purchase/Procurement Management – get real-time info on orders, time of delivery, and the cost with this module that automates purchase orders and helps you control material and other expenses.
This is by no means a comprehensive list; some modules may have more, or some may have less.
However, these are the most common ones.
Perhaps the biggest advantage of ERP is automation; with manual entry and processing out of the way, it minimizes the scope for error and makes for quicker, and more efficient operations.
ERP also centralizes information from across the company, tearing down departmental silos.
Every employee uses a unified platform, and this fosters greater collaboration between teams.
Whether you're a startup or a multinational corporation, ERP is available for your business.
ALSO READ: Top Trends of ERP System For The Future
Types of ERP Architecture
There are two main types of architecture for ERP software – monolithic, conventional system, and postmodern systems. Let's see the differences between the systems.
The Monolithic Architecture of ERP
Features single tech stack and design
Frequent updates are required to improve the solution
Rigid system that is not built to scale with the business
The Postmodern Architecture of the ERP System
Customer-centric and intuitive, hence easy to use
Incorporates cloud technology and social media
Simple and flexible, easily scalable with business growth
For understanding ERP systems, let us now look at the various categories they are divided into, based on various parameters.
ALSO READ:  Influence and Importance of ERP System in Different Industries
Cloud vs On-Premise vs Hybrid
This distinction is made based on the method of deployment and maintenance.
Cloud-Based ERP Software
Here it is installed and maintained in the cloud. This means your data is securely stored on remote servers, minimizing the risk of data tampering and theft.
It also means less cost for you as you don't need extra hardware.
Cloud ERP software facilitates remote working and collaboration as it can be accessed from any mobile device or computer with an internet connection.
Cloud ERP is offered as a SaaS, or software as a service, outsourcing the IT and maintenance costs to the provider.
It is also easier to deploy, maintain, and upgrade.
It is ideal for small businesses because of the lower cost as compared to on-premise software.
ALSO READ: How to Choose the Best Business ERP Software Solution for Your Organization?
On-Premise ERP
It is deployed on servers at your place of business.
This means more hardware expenditure for you, but less dependence on vendors.
You can customize the solution better, and also lay the foundation for future expansion into hybrid deployment.
The system and the data can only be accessed at the computers on your premises.
These conventional ERP systems are also more complex and expensive as there are proprietary, and typically, necessitate the services of consultants for implementation.
This process in itself is usually time-consuming and expensive to boot.
Hybrid ERP system
As the name suggests, this approach is a mix of the two methods above.
It is especially useful for large organizations that already have an ERP solution implemented on the premises.
They may choose to have a cloud-based ERP system to support small business units, regional offices, etc. that may have specific needs different from those of the head office.
ALSO READ: Benefits of ERP for Accounting and Financial Management
Generic Vs Industry Specific ERP
ERPs are categorized depending on what they are designed for.
Generic
These are the most common ERP systems – a one size fits all software, that may not be able to cater to specific functionality a particular business requires.
This type of ERP is available even today.
Older, well-established, and reputed ERP vendors are likely to offer a generic ERP platform that can be tweaked to fit your specific needs.
These solutions are not tailor-made for one industry, but calibrated for very particular applications, and are great to start with.
This is especially true for niche businesses and those that can function with a generic approach.
Industry Specific
As the name suggests, this type of ERP software is designed to cater to the unique requirements of specific industries.
These are also called vertical ERPS – they are smaller and generally priced higher but are customized for niche industries.
Examples are Manufacturing ERP, food and beverage ERP, Construction ERP, and so on.
Each of these industries has a few unique challenges that must be addressed for the business to be successful.
The food and beverage industry deals with perishable items; manufacturing industry project management is cumbersome; construction material costs tend to rise steeply throughout the project life-cycle, and so on.
Size of Businesses Targeted
Different ERP systems target different types of businesses – depending on the complexity and turnover of the business targeted, ERP solutions are divided into different tiers.
Tier I
ERP solutions built for large multinational corporations with over $750 million revenue, come under this heading.
Such enterprises are highly complex, with multiple locations, currencies, languages, disparate processes, complicated hierarchies, structures, etc., and may even encompass several industries.
Upper Tier II
ERP solutions designed for companies with revenue of $250 to $750 million in annual revenue and are likely to be less complex than the previous category of businesses, but yet are large and complex enough to warrant specialized ERP solutions.
ALSO READ: Benefits of ERP Software for Healthcare Industry
Lower Tier II
Small to midsized companies with revenue over $10 million but less than $250 million, are served by ERP solutions.
Businesses in this category typically belong to a single industry and have only one entity.
Tier III
There are hundreds of software providers who specifically cater to small businesses.
Some robust ERP solutions are capable of serving small to medium businesses in addition to Lower Tier II companies.
These solutions can be completely modified by removing modules not needed for that business and supports fewer users so that the ERP solution is more affordable for a small business.
A lightweight solution costs less, while improving operations, and is also more effective for small-scale companies.
Comparing ERP Systems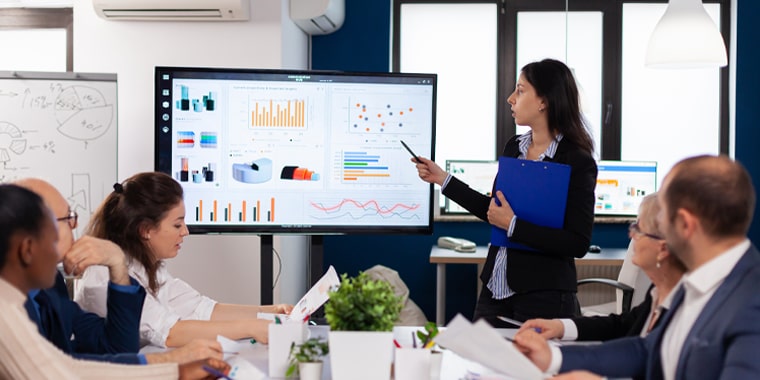 Now that you have seen the various types of ERP software, it is time to decide which one you should get for your business, for this, you need to make a few comparisons, or consider the following:
Cost
Undoubtedly, this has to be thought of; after all, for a small company or startup, having an expensive solution may turn out to be counterproductive.
This is not to say that you must jump at the cheapest solution.
You need to find the right balance between price, functionality, ease of use, and so on.
Deployment
Check whether the ERP is on-premise or cloud-based; on-premise software may be more expensive and require more IT staff to maintain and manage; Cloud-based could increase vendor dependence.
ALSO READ: Saudi Arabia Makes Electronic Invoicing Mandatory
Ease of Use
Check how intuitive the software is; there could be a lot of employees in your organization who need to use the system but are not tech-savvy.
Ensure that the ERP software you implement is user-friendly.
Determine Your Company's Goals
When you are crystal clear about your company's goals, you will know what kind of ERP solution will help in your business journey.
Tranquil is a robust, cloud-based ERP system that will scale your business. We can help you optimize and streamline your processes, and achieve your business goals quickly.
If you are still unsure about implementing ERP for your business or confused about which one to choose, Schedule a Demo with us. Our team will answer any queries you may have. Contact us.