Benefits of ERP Software for Healthcare Industry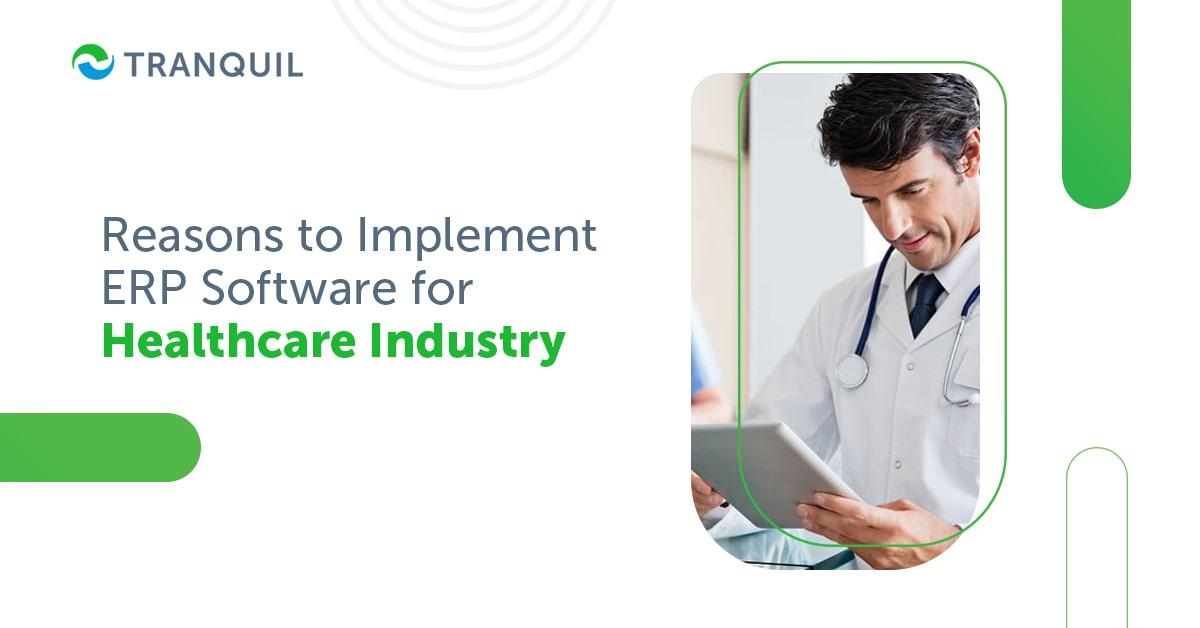 ERP software has today become a ubiquitous tool employed by businesses across industries to streamline and automate business processes and enhance productivity and efficiency.
Thanks to its robust and exceptional features, ERP has broken information silos and centralized information; it makes relevant data available to team members, allowing them to perform better, and challenge the competition.
ERP is also used by organizations like nonprofits, hospitals, and government agencies, to ensure smoother workflows and more efficient management of day-to-day activities.
Studies show that the healthcare ERP market in USA is likely to reach $2.1 billion by 2025.
The same features that make ERP irresistible to businesses are also attracting healthcare providers as well.
Realizing the benefits provided by this revolutionary software solution, more healthcare institutions and professionals are migrating from legacy systems to ERP.
This allows them to organize and consolidate their confidential information, and ensure more reliable and efficient processes across the network.
Also Read : Factors for a Successful ERP Implementation
Role of ERP in the Healthcare Industry
ERP for healthcare industry is very useful when it comes to managing core business activities like inventory, HR, customer relationships, and finances.
For the integration of core and support services and back-office activities, various hospital departments require integrated systems.
Healthcare providers grapple with the need to fulfill two major goals – deliver quality care to patients, and reduce costs significantly.
Healthcare institutions constantly upgrade ERP systems so that patient care becomes better and more accessible.
Eliminating clinical errors and boosting the efficiency of care providers are two of the biggest reasons for the implementation of ERP systems in healthcare.
Thanks to the burgeoning number of technological advancements, healthcare organizations are now able to integrate doctor and employee information with patient databases.
Healthcare providers need real-time patient information like various test reports so that they can provide effective treatment and ensure optimal outcomes.
Streamlining information through various systems is critical – like the different diagnostic systems, communication systems, and electronic medical records for patients.
Access to medical records are given to patients, making it easy for them to take timely decisions and schedule appointments as necessary.
Also Read : Importance of ERP System in Different Industries
Reasons of Implementing ERP in the Healthcare Industry
There are several benefits of ERP in healthcare, and these benefits are the reason why ERP is widely implemented in healthcare today.
There are clinical and administrative reasons, like improved patient health and clinical results, reduced cost, and improved operational performance.
Let us look at each of the benefits in detail now.
1. Easier Access to Medical Records for Patients and Providers
It is imperative that healthcare workers are able to access patient's records quickly whenever it's needed – like if a patient calls regarding a medical issue, or needs to make an appointment.
However, this isn't just about as simple as it sounds.
The older systems that are in use in most healthcare organizations, unfortunately, did not have this functionality.
For this reason, numerous healthcare providers have migrated from paper and manual entry systems to ERP solutions, which offer access to critical data at a single click; needless to say, this significantly improves the patient experience.
In this time of the global pandemic, it has proved its worth and been especially valuable; the medical institutions that moved to an ERP or updated their existing ERPs, have been at a distinct advantage over those that did not.
The biggest problem facing the healthcare system in the pandemic was the extra burden it had to handle; this burden was mitigated to a great extent wherever there was technological adoption by both providers and patients.
ALSO READ: Influence and Importance of ERP System in Different Industries
Monitoring body temperature, oxygen levels, blood pressure, and other indicators could be automated thanks to technology, allowing patients to receive quick assistance when required and enabling healthcare providers to ensure better patient outcomes.
Combined with other information like the patients' medical and travel history, healthcare professionals could prioritize which patients required immediate medical intervention.
It also allowed them to instantly connect with patients without having to rush to the emergency ward every time.
2. Improved Patient Care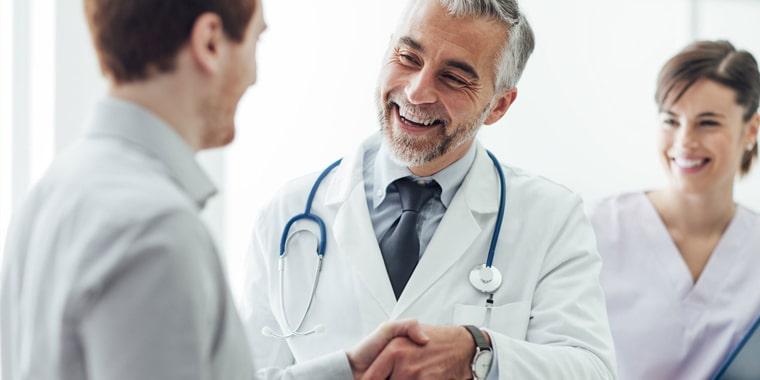 ERP platforms today are cloud-based, and this means that healthcare providers can access the system remotely – view patient information and reports even if they are away from the medical center.
This helps them give appropriate advice regardless of whether they are near the patient or not and helps patients make informed decisions regarding their treatment.
With sophisticated software, it becomes easy to schedule diagnostic and other medical procedures in the future.
A robust ERP system makes critical patient information available across disparate systems.
Also Read :  Challenges in ERP Implementation
3. Decreased Operating Costs and Diminished Errors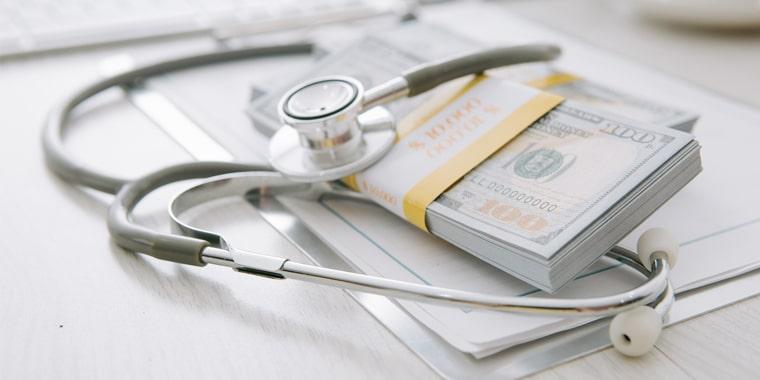 Just like any other business, healthcare institutions also need to manage their financial process efficiently.
ERP software for healthcare renders processes more efficient; various tasks like HR, accounting, payroll, inventory, and so on are handled by ERP and brought into one central database, optimizing and automating numerous backend processes like managing payroll, inventory, accounting, etc.
This makes the whole process of monitoring costs more accurate and efficient.
ERP systems can monitor patient payments and also help healthcare providers track their own expenditures – by organizing and referencing operating costs for vendors and relevant services.
Thanks to automation, the scope for human error in admin ops and data entry for inventory is almost zero.
4. Restructure Healthcare Processes and Implement Best Practices
Healthcare processes can be streamlined by integrating important facilities like emergency services, OP departments, EMR management, radiology, patient ID, and so on.
A robust ERP solution helps healthcare organizations to monitor all procedures and policies regarding matters like payments, member benefits, provider networks, registration, and so on, more efficiently.
It will help them to initiate and follow industry best practices.
5. Patient Safety and Confidentiality
As it eases patient-physician communication, erp for healthcare industry helps enhance patient safety significantly.
Medical records are highly sensitive in nature, and hence, it is essential that they are kept confidential.
Without a secure system, you could experience a data breach, and along with that, a loss of reputation and credibility.
Implementing ERP for healthcare is an excellent way to ensure that critical and sensitive patient data is protected.
A good ERP solution lets you configure the system so that only authorized individuals have access to patient records, and that too after dual or multiple authentications.
Such professionals will be able to update or modify the data within the ERP system as and when necessary.
If your healthcare service has an integrated ERP, other organizations will recognize your organization as being serious about patient confidentiality and security, and be convinced of your commitment to improving patient health and outcomes.
Also Read: How ERP Software Enhancing Your Business?
6. Analytics, Reports, Business Intelligence and Strategic Planning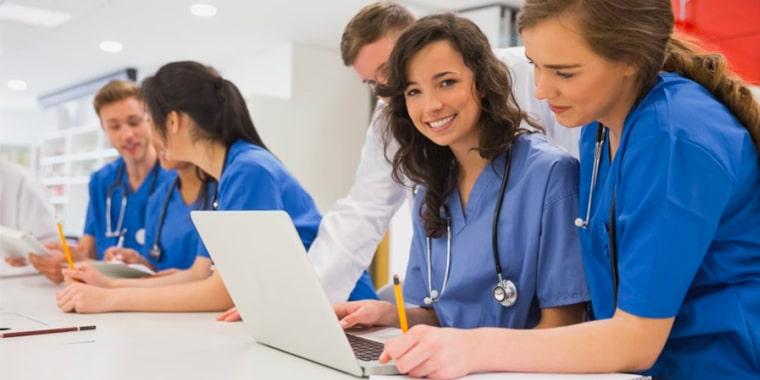 Even a hospital or healthcare center is a business; deploying an ERP solution for healthcare can help you improve operational efficiency and provide real-time insights that help you take the right action.
By measuring key indicators or KPIs, an ERP offers information on matters like patient visits, budgeting, requisition, and so on.
The ERP software calculates and evaluates the operational efficiency of a healthcare institution, and helps identify shortcomings and bottlenecks.
Administrators can use all this information to strategize and draw up effective business plans to improve overall performance across various departments.
By determining which areas need to improve, top management will be able to track and determine whether they need to change existing methods and policies or continue with them.
Availability of smart and detailed business intelligence and operational insights will help managers to make swift, mission-critical decisions for your healthcare organization.
Most importantly, ERP programs can also throw light on budgets to help direct your expenditure, and make forecasts for the near future.
ALSO READ: Benefits of ERP in Production Planning
7. Improved Industry Compliance
Perhaps no other industry is subject to as many rules and regulations as the healthcare industry; non-compliance to the regulations may not only subject your organization to hefty fines and loss of reputation but can also have disastrous results for patients and the care you provide.
As a healthcare provider or institution, you must respond proactively and adhere to compliance requirements.
The first step in this direction is to ensure that your operations are transparent, secure, and traceable.
By sticking to legacy systems and obsolete methods of record-keeping, you could risk failing important audits or be found guilty of non-compliance with industry regulations.
ERP for healthcare, however, makes it easy for you to provide the requisite documentation whenever needed, regardless of where you are.
Adhering to regulations and compliance requirements becomes a breeze with this system.
Also Read: Key Benefits of ERP for Accounting and Financial Management
To Sum Up
By implementing an ERP solution in your organization, you can bring various stakeholders like patients, doctors, insurance companies, etc. on the same page, with centralized information.
There are numerous ERP software tools available in the market today that are robust, innovative, flexible, and user-friendly.
Healthcare professionals are freed from the worries of reducing expenses or coming up with ways to improve operational efficiencies, and can concentrate on improving the quality of care they provide to patients and ensure optimal outcomes.
ALSO READ: Benefits of ERP for Agriculture Industry
Hospitals, clinics, nursing homes, and professionals are rapidly adopting ERP software as a means to improve their own overall performance and to have an edge over the competition.
The requirements of heightened transparency and accountability have quickened the pace of implementing ERP in healthcare institutions.
If your organization has not leveraged this technology yet, it is definitely time to seriously considering moving to an ERP system.
Tranquil is a prominent cloud-based ERP software system that helps you to manage your projects and business work in a hassle-free way. Moreover, with this software, you can access your business data anywhere, any time. If you want to manage an ERP software system, you can get in touch with Tranquil software.