ERP Trends: Top Trends of ERP System For The Future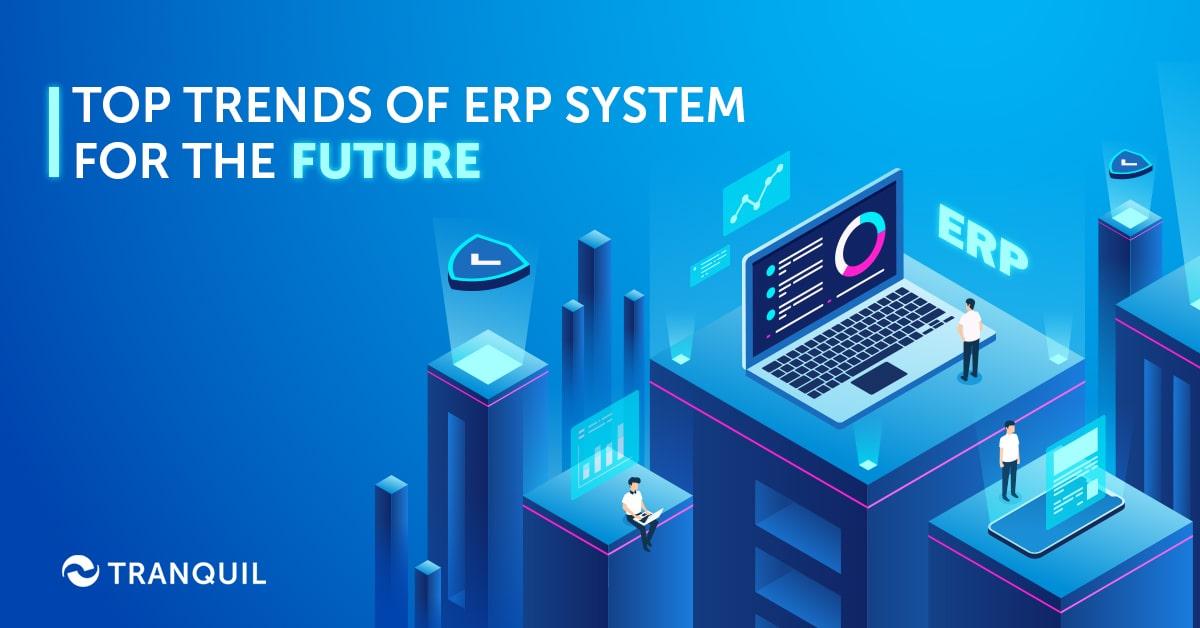 ERP software has matured and evolved a great deal, and today it supports most business functions, like HR, accounts, manufacturing, and other server-side processes, to e-commerce, marketing, and sales forces automation, and other client-side functions.
Businesses depend on ERP to streamline processes, reduce expenses, and automate monotonous tasks; additionally, it also provides access to business-critical information in real-time, which drives decision-making.
With businesses relying on enterprise resource planning solutions increasingly, they continue to evolve, and include more functionality, and integrate with new technologies too.
ALSO READ: Role of ERP Software to Improve Business Productivity
Let's now take a look at some of the ERP trends we can expect in the near future.
Enterprise Resource Planning Trends
1. Cloud ERP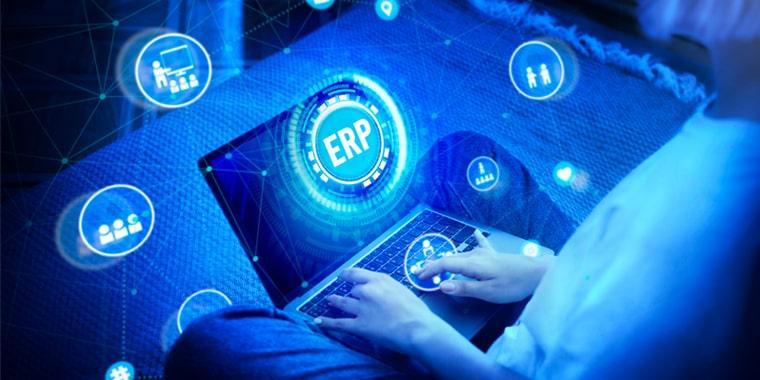 Most organizations were comfortable with ERP applications deployed on the premises, and a bit reluctant to implement cloud-based solutions.
However, that is now changing, and more businesses are choosing cloud ERP like Tranquil.
After all, the deployment is simpler, it's more flexible, scalable, necessitates lesser internal IT resources, and facilitates new functionality, all at a lower cost.
The ability to remotely access data, work and collaborate, has especially proven useful in pandemic times, with most employees working from home.
Again, it results in lower costs for both businesses and employees, saving on commuting, rental, equipment, and other costs.
ALSO READ: How to Manage Your Business from Home in Pandemic Situation?
2. Digital Transformation
By integrating digital technology and methods in business functions, organizations can improve operations, boost productivity, and boost revenues.
Digital transformation can also help a business stay relevant and competitive, and deliver enhanced customer service.
With an ERP solution touching every area of a company, it's probably the best place to start the digital transformation of a business.
3. Two-Tier ERP
Normally, companies preferred a single ERP solution for every regional office, subsidiary, and HQ.
However, this actually worked out to be more expensive and was also very cumbersome to implement.
Subsidiary offices often had unique requirements that didn't necessitate the complete corporate system functionality, and this led to many issues.
Due to this reason, future trends in ERP are that two-tier ERP is gaining in popularity.
This approach allows organizations to have a separate, tier 1 ERP system for the corporate office, and another, tier 2 system for subsidiaries and regional offices – often, this is the cloud-based version as well.
The larger companies may still use the core ERP solution for finance and other critical processes, with the smaller offices implementing solutions to address their specific requirements.
However, for this system to be effective, it's imperative that data exchange takes place smoothly between these two tiers.
It's less expensive, easier to implement, and affords subsidiaries the flexibility of responding to dynamic business conditions.
This approach is also great for organizations that are on a steep growth curve.
ALSO READ: ERP implementation Failure Reasons and Tips to Avoid
4. Other Technology Integrated With ERP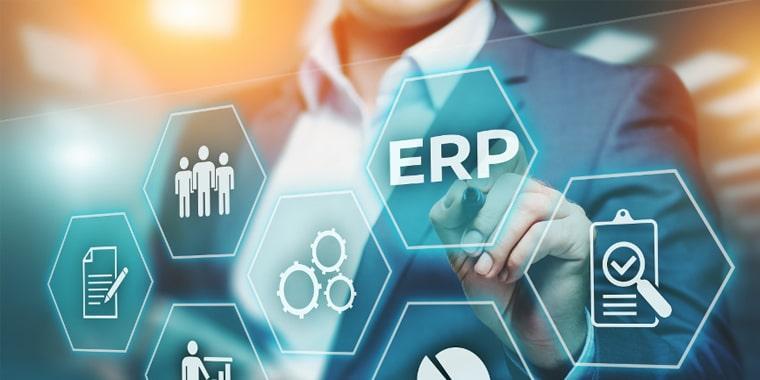 It's true that the new age ERP is a major factor facilitating the digital transformation of a company; however, it is only a part of the larger technological disruption taking place in business.
Organizations are integrating their business apps with emerging technologies like IoT to streamline and enhance their core processes.
There are companies that also integrate e-commerce with their ERP software to enhance online order workflows by activating order execution, updating the inventory, and logging payment.
Experts also expect a closer connection with social media.
Viewing social media activities of both prospects and customers in the same place, businesses can gain a clearer understanding of what drives their audiences and what they want, enabling them to formulate targeted digital marketing campaigns and enhance customer experiences.
ALSO READ: Factors for a Successful ERP Implementation
5. The Internet of Things
IoT is a technology that involves connected devices and allows them to send data over a network by themselves, sans human intervention.
An example is sensors fitted in a car that collect data, and share that data to a platform – this can help the owner know about the condition of the car, and conduct maintenance service in time.
When it comes to ERP, there are devices that can be attached to tools and equipment, routing data to cloud-based apps.
Performance, usage, location, and other information can be accessed, enabling companies to recognize what needs maintenance, which assets are unused, and so on.
6. Personalization
The previous ERP systems were pretty rigid as they were based on complicated languages; however, the modern ERP solutions are mostly cloud-based, allowing for customization and simple configuration.
Software companies are also designing ERP systems for specific industries – like special features for the manufacturing industry, F&B ERP, and the like.
As the focus on personalized and bespoke solutions intensifies, it warrants the development of ERP software that can incorporate customizable dashboards, AI-driven interfaces, and other features.
AI-based chatbots that are capable of using text or voice inputs to provide replies to customer queries based on historical data in the ERP system are a good example of this.
ALSO READ: Saudi Arabia Makes Electronic Invoicing Mandatory
7. AI-Powered Insights and Improvements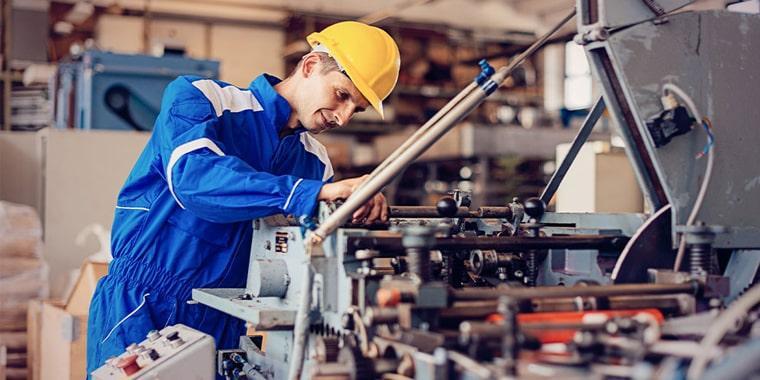 ERP systems that have machine learning and artificial intelligence incorporated into them, help enhance business processes even further, in addition to providing greater personalization.
Previously, only a minuscule number of ERP solutions had embedded AI; but future trends in ERP systems indicate that the majority of ERP systems will have built-in capabilities of artificial intelligence.
This is because AI offers several benefits like:
Actionable Insights – As AI can scrutinize mountains of data within seconds and recognize patterns, it is capable of forecasting numerous trends for the near future that were hitherto impossible.
Efficient Processes – Thanks to automation, AI enables business processes to become more streamlined and efficient. Through machine learning, AI can ensure optimal labor and delivery schedules to reduce inventory costs, improve supply chain management by identifying reliable suppliers, ensure greater accuracy in financial management, and more.
8. Predictive Analytics
Though data was being collected, it was not utilized to its maximum potential – but that is all set to change.
With IoT connecting employees and tools and equipment to the internet, we can expect massive amounts of data to be churned.
As the potential of AI in ERP became known, more and more organizations now want to mine customer and operational data for more relevant insights that will eventually impact their profitability.
Past business data could be analyzed with the help of ERP previously as well, but the future trend for ERP will be about using predictive analytics to visualize the possible future outcomes.
This could be about say the possibility of machine breakdowns; management can proactively schedule maintenance and service to prevent lengthy disruption of work.
With accurate predictions on the basis of analysis of big data, companies can approach business strategy more intelligently and efficiently.
ALSO READ: Influence and Importance of ERP System in Different Industries
9. The age of context
Today, companies are operating in a world of multiple channels, and use technology that is smart and intelligent.
It understands your situation, and the kind of information you would want, and how you want to see it presented, and we will soon see the impact it actually has on performance.
According to experts, web and mobile applications are likely to integrate context-aware functionality to foresee the needs of users and enhance the efficiency of routine, everyday tasks.
Let us see how this will work with a simple example: an engineer on field service will automatically get the job instructions, customer relationship history, and the entire asset information immediately on arrival at the job spot.
ALSO READ: Detailed Guide on ROI on ERP Implementation
10. Mobile ERP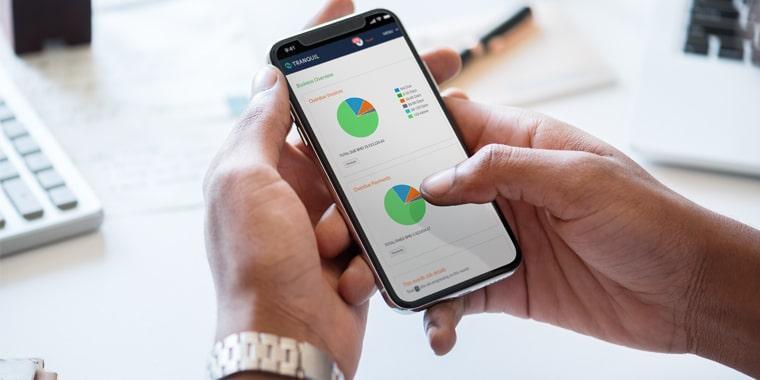 While traditionally ERP solutions have offered some amount of support for mobile in the past, the situation is rapidly changing, with mobile apps becoming more sought-after and popular.
The ERP software is evolving, and enabling access on the go to critical data, ensuring that employees are able to complete client-side and server-side tasks regardless of time or place – at the airport lounge, sitting in a car, or from the warehouse floor.
Mobile ERP also fosters collaboration for teams separated by geo-locations and time zones and has proved especially valuable in the pandemic era.
Mobile ERP applications with intuitive interfaces can ensure that employees can complete their work, regardless of whether they are in front of a computer or not.
Logging calls, submitting expense reports, keeping track of time, and other important tasks can be completed directly from their phones.
Additionally, they can view the status of approvals and important workflows, among other things.
In a nutshell, we can say that Mobile ERP affords valuable insights and data in real-time, and delivers overarching benefits like 24/7 remote access, enhanced productivity, and precise capture of data.
All of these help in making the business more agile.
ALSO READ: What are the Challenges in ERP Implementation?
What's Likely to Happen Next? The Future of ERP
A quick recap of ERP trends for the near future – more and more companies are likely to migrate to the cloud for their ERP solutions, as the twin advantages of agility and speed become very clear.
This will help businesses compete and stay relevant in the market today.
Those businesses who have already implemented cloud ERP will explore ways to make maximum use of the cloud power for their benefit.
Businesses will also look forward to optimizing their ERP software for remote work – the COVID-19 pandemic has ensured that everyone will be prepared, should another disaster visit us again in the future.
This means more emphasis on mobile ERP functionality, boosting workflow automation, supporting remote training sessions, and facilitating remote access to critical data in a secure manner.
It is also highly likely that capabilities of managing the supply chain will be expanded so that companies can protect themselves against sudden changes or disruptions in the supply chain in the future.
Have you moved your ERP to the cloud yet? If not, why not Schedule a Demo with Tranquil, to see for yourself the benefits you can enjoy with this system? Our representatives will be happy to answer all your queries.
Tranquil is a prominent cloud-based ERP software system that helps you to manage your projects and business work in a hassle-free way. Moreover, with this software, you can access your business data anywhere, any time. If you want to management ERP software system, you can get in touch with Tranquil software.