A Detailed Guide to Batch Tracking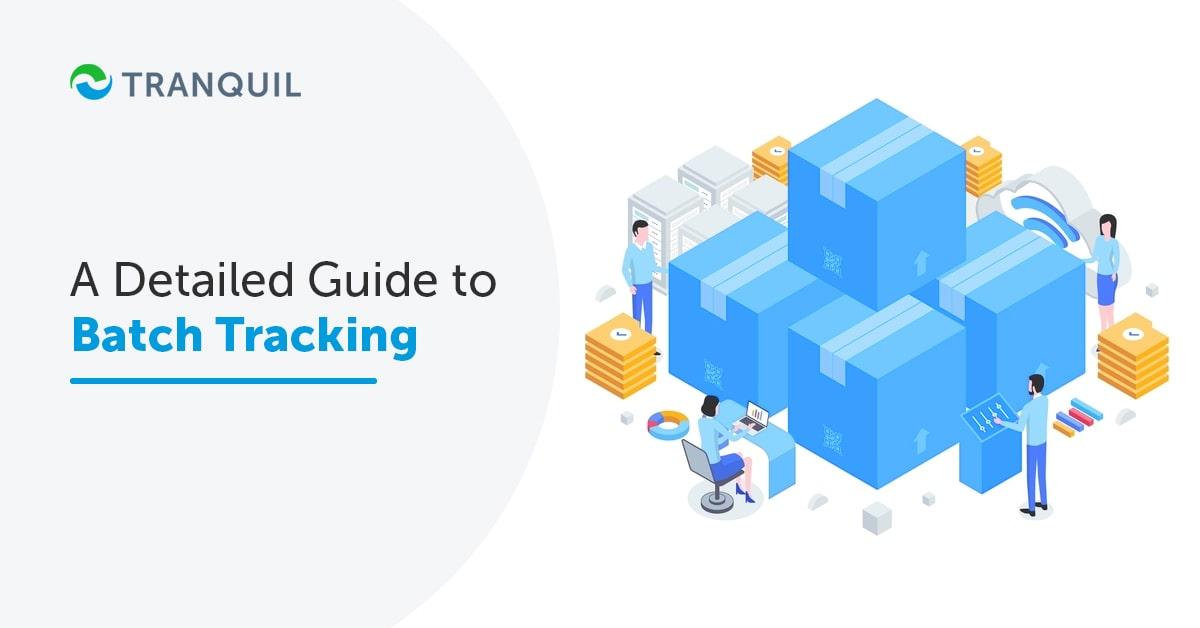 What is Batch Tracking
Batch tracking is in simple words, a traceability system.
It enables you to group together a set of inventory items that share similar properties in a batch.
Batch tracking offers better visibility and makes it possible to track the expiry date of products and trace defective units back to the specific batch it belonged to.
In other words, it optimizes the way inventory is managed across the distribution chain, as it helps to trace your products from start to finish – the complete production and distribution process, till it reaches the end consumer.
ALSO READ: Route and Van Sales
Batch tracking is essential if you are serious about not just efficiency, but quality control – and it is important whether you're a B2C or B2B business.
Batch tracking helps businesses exercise more control over their inventory by enabling the tracking of batch movement, as well as tracking product development from start to finish.
Inventory batches comprise a specific number of items received on a particular date, for a definite cost.
There could be differences in every inventory batch, even if they are the same type of product.
For example, the expiry date, the exact location of its manufacture, its purchase price, or any other detail could be different.
It is very important to know the differences in products, especially when they are sold.
Apart from expiry dates, batches also help to analyze return dates for particular batches and to respond to customer queries about differences among the products.
Batch tracking also facilitates accurate report generation on elements like profit margins, revenues, and others.
ALSO READ: What is Negative Inventory?
What is Included in Batch Information?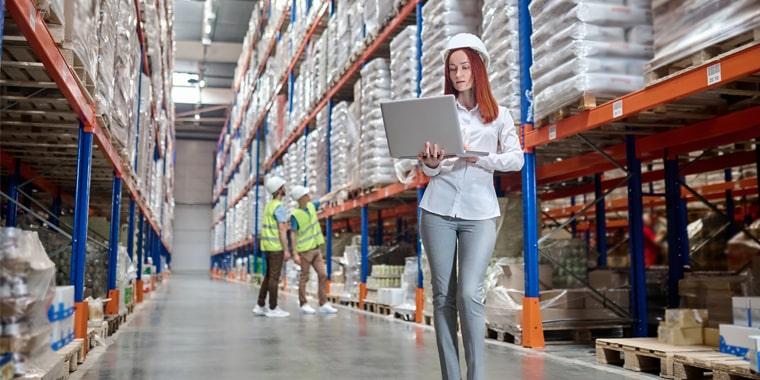 Every batch has its unique details, like a number, purchase price and date, and expiry date.
Every batch is related to a specific item variant; multiple items or their variants are not part of the same batch.
Every batch number for the same item variants has to be separate.
Even though the same batch number can be used for different variants of items, it will still be a separate batch.
Each batch is associated only with a single item variant.
Multiple items or variants cannot be included in the same batch.
Items from one individual batch can be found at several locations.
Batches can be allocated to stock movements and transfers, to perform stock adjustments, and when moving stock from one location to another.
ALSO READ: Job Costing – Everything You Wanted to Know About
Strategies with Inventory Batch Tracking
It is essential that you perform smart inventory management if your business involves products, more so if they are of a perishable nature.
Let us look at some of the most common inventory strategies.
FIFO
This means, 'First In, First Out, and in this method, products that come in first, are sent out first; this is a strategy employed usually by companies that deal in fast moving products.
LIFO
This stands for 'Last In First Out, and in this method, products that come in last, are moved out first.
In times of rising prices, it provides a tax advantage.
FEFO
This acronym spells out 'First Expired First Out', and it is normally used where products have a low shelf life.
Products with the nearest expiry date are moved out first.
Keep in mind when you choose your strategy, that it will have a significant impact on your logistics.
ALSO READ: How Does Landed Cost Affect the Cost of Inventory?
Which Type of Business Requires a Batch Management System?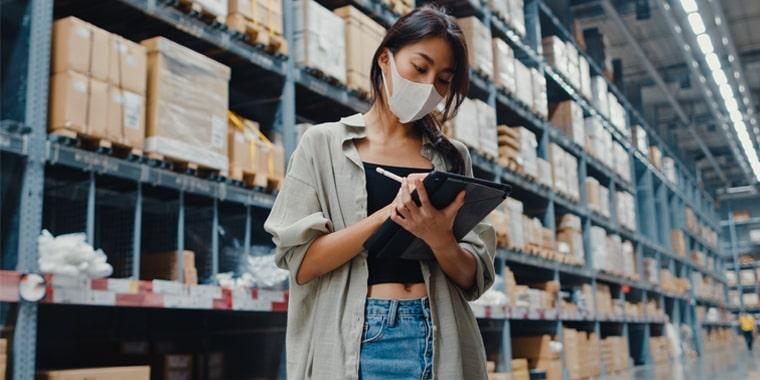 Batch management systems are necessary to streamline tracking, enabling the effective monitoring of your inventory.
However, this can be managed more efficiently with a robust inventory management system which is a module in a reliable ERP like Tranquil.
Industries like coffee and tea production, production of any type of food items like biscuits, breakfast cereals, snacks, milk powders, and so on, cosmetics, electronics, and any other business that manufactures and/or handles perishable products.
It is not just optional but absolutely essential for businesses in these segments to implement an efficient batch inventory management system as they have to trace raw materials with low shelf-life, or recall products in case a defect is detected later.
The most effective quickest, and easiest way to track the products and their location is by using batch tracking software.
ALSO READ: Important ERP Modules and Functions
What is a Batch Tracking Software or Batch Inventory Management System?
It is a tool that helps you to group and trace products manufactured using the same materials under the same conditions.
It is necessary for discrete manufacturing and businesses that handle perishable goods in addition to batch manufacturing businesses.
The software can help in:
Tracking expiry date of products – this allows the implementation of efficient inventory management, decreases spoilage, and boosts profitability. In addition to perishable goods, it is also applicable to products that go out of vogue.
Tracking defective products to the batch it was produced – when you discover faulty products, you can immediately trace them back to the relevant batch, reducing the risk of defective products being released in the market.
Trace Defective Items Back to Batch
Tracing your defective products means better transparency with faster and easier compliance for your business.
Performing effective product recall, as you can easily track the locations of all your products
Compliance with industry legislation and regulations
ALSO READ: What are Backorders and How to Manage or Avoid Them?
Real-life Scenario
A customer calls a department store saying that the ketchup bottles they had purchased were already beyond the expiry date.
The customer is of course promised a refund or replacement with fresh stock; however, the store will trace the bottles to the batch, check if any bottles from that batch are still lying in their warehouse, and take them out physically, as well as delete the stock from the system so that no more old ketchup bottles get sold.
Using Batch Management in Manufacturing
We have seen what is batch tracking, and how it can be easily achieved with the help of the proper software.
Let's now look at how batch management is implemented in manufacturing.
1. Assigning Batch Numbers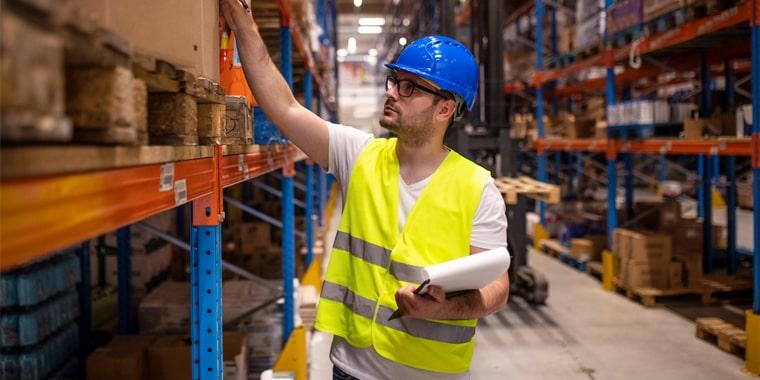 Batch or lot numbers are used to trace items in the production process.
You can track end-to-end components, raw materials, supply chain, manufacturing process, up to delivery, as well as the service stages.
Batch numbers are assigned every time new inventory comes in.
Whenever there are complaints about the product from customers, and/or you need to recall a particular batch of products, the batch number helps do this quickly and effectively.
However, you must remember that batch numbers are complex, and doing this manually can be chaotic – you need a proper system that simplifies assigning numbers and tracking them.
It works something like this:
Every product type is defined as an inventory item
This is then allocated an inventory level
Real-time inventory levels are tracked to check the product stock in warehouses
Inventory levels are further divided into batches
Real-time updating of inventory batches take place.
Inventory levels in batches shift whenever inventory comes in or goes out
ALSO READ: What are the Procurement Challenges
2. Centralizing Your Business
Smart manufacturing is the process of creating an "ecosystem" that connects your machinery and tools via the internet, which is essential when learning how to track production in manufacturing.
A robust ERP solution like Tranquil has batch tracking and manufacturing modules that offer the following benefits:
Predictive maintenance
Cost reduction
Automated data collection
Smoother workflows
Integrations
The right batch inventory management software can help you achieve smart manufacturing.
ALSO READ: ERP in Production Planning
3. Connecting Sales Orders to Production Flow
This can significantly help improve batch tracking. When you implement a reliable ERP solution like Tranquil, it will not only help manage your resources but also link your manufacturing and sales, allowing you to check if your finished goods batches are adequate to fulfill sales orders.
It can also tell you if you are running low on finished products, and show you whether you have enough raw materials to create those products.
If the raw materials are also low in stock, you can immediately order the same with your vendor.
When production, sales, and inventory are integrated, you can plan and schedule your production much better.
4. Lean Manufacturing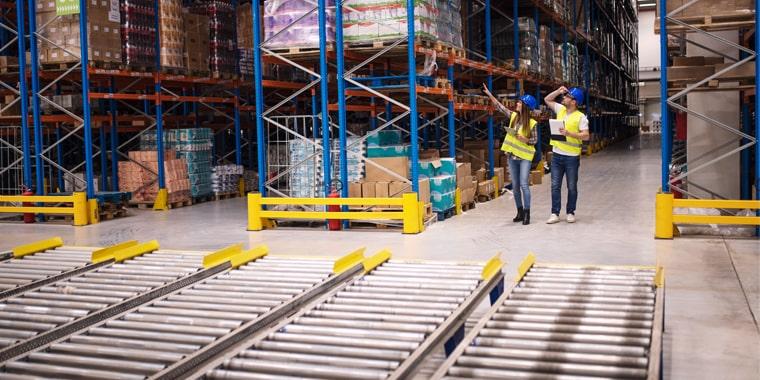 The lean inventory approach in manufacturing helps to optimize not only inventory storage but your overall business management as well.
Lean manufacturing minimizes wastage from your processes – unnecessary steps in addition to removal of scrap and leftovers.
The appropriate lean manufacturing tools allow you to make your manufacturing process greener, recognize production bottlenecks, and carry out proactive maintenance.
You can implement lean manufacturing and streamline tracking even without a batch tracking system in place, but you won't be able to be proactive, it will always be reactive actions, and you will not have access to production analytics and actionable insights.
ALSO READ: ERP vs CRM
5. Prioritize
When you refine your production schedule, you can significantly improve the effectiveness of your production tracking.
You can go as per plan to handle predicted demand and decrease manufacturing lead time drastically if you just optimize your production scheduling.
If you manually do this with spreadsheets, you will end up spending a lot of time, and it will have to be updated frequently; it is also not flexible.
For example, if for some reason, your production is delayed or changed in any way, you wouldn't have a way of accounting for it.
Manually performing batch tracking can end up damaging your reputation as well.
ALSO READ: ERP Software to Enhance your Purchase Management
However, batch tracking and management software facilitate process automation, and schedules can be easily redesigned in case it's required.
When you follow these steps, you will certainly be on the right track to enhancing your production and batch tracking.
It goes without saying that the important thing here is to find an apt batch inventory management system that will help you track your batches properly.
If your business deals in perishable products or products that can suddenly get out of fashion, it is imperative that you implement batch tracking in your business. Tranquil has robust batch tracking features that can help you trace your products end-to-end. Do schedule a demo with us to see how exactly our software works, and we will be happy to answer any query.