Why is ERP System For Automotive Industry Important?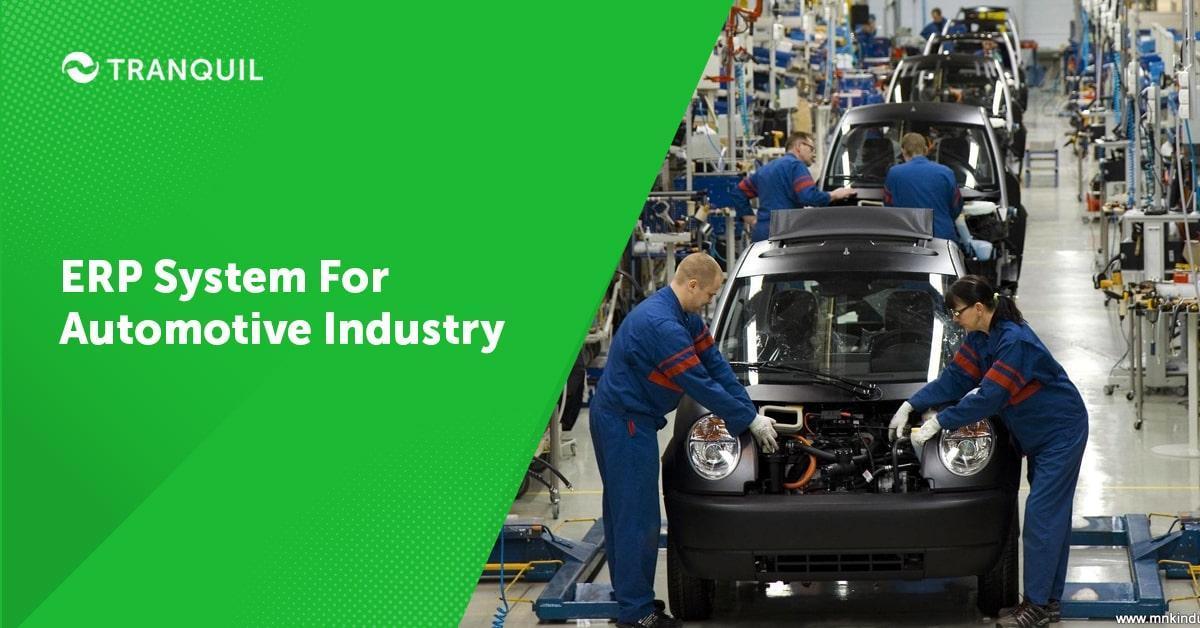 The management of any company has to take critical decisions to improve operations throughout the organization. This could include the decision on whether to implement automotive ERP systems in their companies.
ERP in the Automotive Sector
ERP software can be easily integrated into an organization to deliver benefits like operational efficiencies, cost reduction, maximizing revenues, etc.
But the implementation of ERP also incurs a cost, and it takes time and the effort of inter-departmental cooperation to make it work properly.
Why Are ERP Systems Valuable?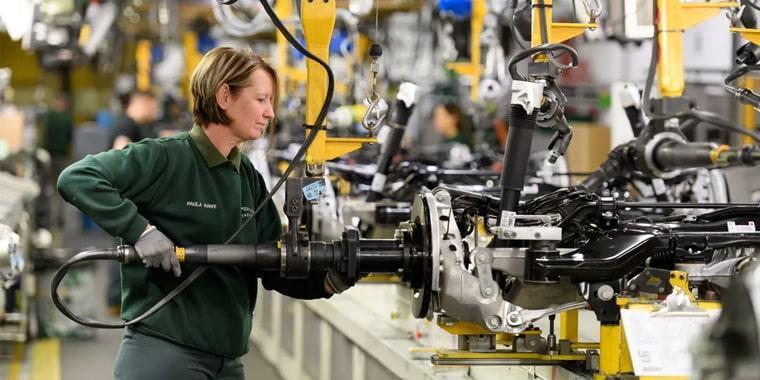 Numerous studies conducted from time to time showed that the majority of top managers and entrepreneurs strongly felt that ERP systems were crucial for fundamental organizational operations.
The web-based app integrates seamlessly to provide a competitive edge to a business.
That's not to say that ERP software for automotive industry is problem-free; if the right software is not chosen, or if it is not implemented correctly, it can become an expensive and cumbersome affair.
Need for ERP in Automobile Industry
While it's true that integrating ERP systems in your automotive business can be expensive, the potential benefits far outweigh the cost and effort that goes into the implementation and adaptation.
It is therefore imperative that as the owner of an automotive manufacturing or retail business, you know about the various benefits of using ERP software.
Why is ERP Software Important for Automotive Industry?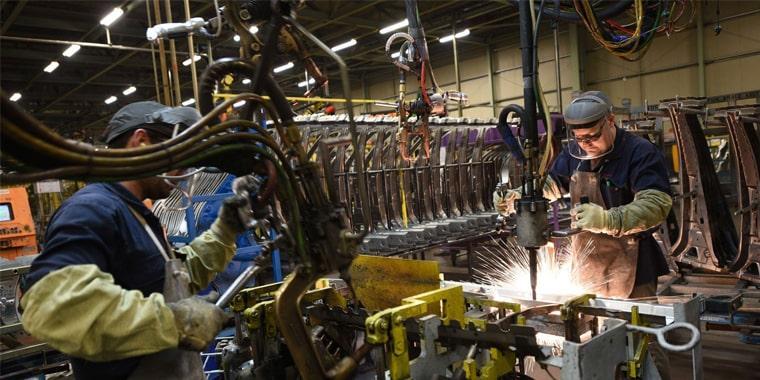 When the COVID-19 pandemic hit, and the world was besieged by lockdowns, like every other industry, the automotive industry was also badly impacted, with supply chains coming to a halt all over the world and closure of offices.
ALSO READ : How to Manage Your Business from Home in Pandemic Situation?
More people stayed and worked from home, leading to a sharp decline in vehicle usage.
On the upside, this situation led to hastened digital disruption in this sector as well.
ERP is an all-inclusive and effective solution that aids the day-to-day operations of a business.
It integrates all the departments and centralizes information, eliminating the need for disparate systems for managing different processes.
From sales to service, every bit of information about your vehicles can be viewed in real-time; this helps you monitor the effectiveness of processes, evaluate your productivity, and resolve problems in a timely manner.
You save time by not having to look at data from multiple systems and generating reports from them, and at the same time, have better control over your business.
ALSO READ : Influence and Importance of ERP System in Different Industries
ERP for the automotive industry will enable you to access and analyze data so that you can frame more effective strategy, and make informed decisions to improve overall efficiency and profitability.
It empowers automotive dealers to strategize and carry out sales and leasing processes with minimal human intervention.
By ensuring that all inquiries are attended to, and orders fulfilled, you can provide superior experiences to your customers.
What Features Should you Look for In an Automotive ERP System?
In the automotive industry, it's essential that your business processes are both fast and efficient.
Most ERP solutions, like Tranquil, are feature-rich and have varied tools that offer excellent functionality.
An automotive ERP system should contain the following features for maximum benefits:
Integrated CRM, HRM, and Accounting Tools
Service Scheduling Tracker
Sales and Repair Order Invoicing
Reporting Tools and Analytics
Mobility
Let us now take a look at the specific advantages provided by ERP to automotive businesses:
1. Reduction in Costs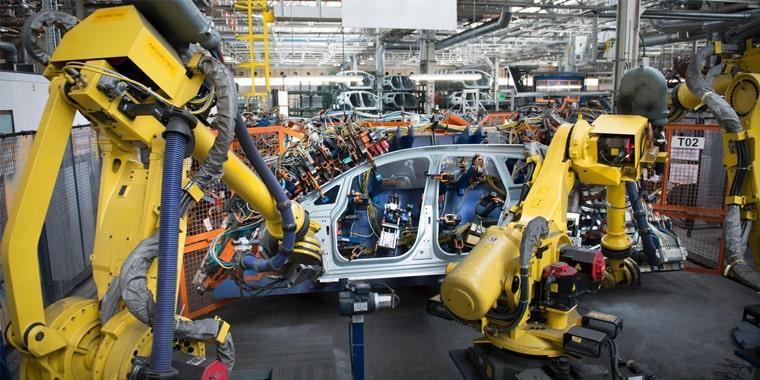 ERP software by itself, and its implementation, can be pretty expensive; however, it consolidates and integrates disparate systems that exist in your business.
Information from departments like finance, marketing, supply chain, inventory, CRM, and so on is gathered and made available in a unified, central location.
Though it doesn't show outwardly, this one action of ERP software significantly reduces expenses and makes your business processes more efficient.
It saves time, and the whole process is smoother.
You only have to look in one place for information from anywhere in your organization.
You also don't need to train employees on multiple software systems.
2. Enhanced Collaboration and Communication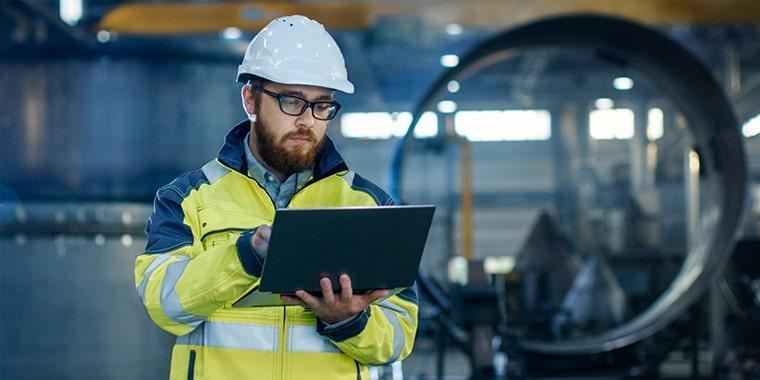 Different ERP apps have varying modules and features, but some of the common features they all have are:
Displaying organization-wide data in real-time
Improving database security
Optimal accessibility of database
Enhanced communication and collaboration
Thanks to ERP, there is no longer a need to manually collate data from disparate software apps; the ERP gathers and records everything, allowing departments to share data on a central system accurately and securely.
This sophisticated and state-of-the-art software ensures that data and information flow within your business is smooth and fast.
It becomes possible for every department to access real-time information on important objects like the status of production or delivery, availability of resources, inventory status, and so on, aiding managers to take important decisions.
ALSO READ : How ERP Software is Playing Role to Improve Business Productivity?
3. Comprehensive Analytics
With the right ERP software, your teams will be able to generate a variety of reports like expense statements, inventory level status, income reports, sales reports, and a whole lot more.
The capability of generating timely reports brings agility into your automotive business, and empowers you to make critical decisions based on data, and respond rapidly to crucial situations.
With a robust ERP app like Tranquil, you will not have to depend on a dedicated IT staff to create and access reports or interpret data.
4. Boost in Productivity
ERP solutions have the capability to optimize business processes in any industry.
If you make the effort, you may find that your business has repetitive or time-consuming activities that cost you time; however, this can be rectified by implementing an ERP system.
Many automotive companies do have operational redundancies – even the big companies; this can eventually impact your bottom line negatively.
A robust ERP app will ensure optimal use of all resources including human resources, and available time, to ensure that there is minimal wastage and maximum productivity and profitability.
5. Quality Control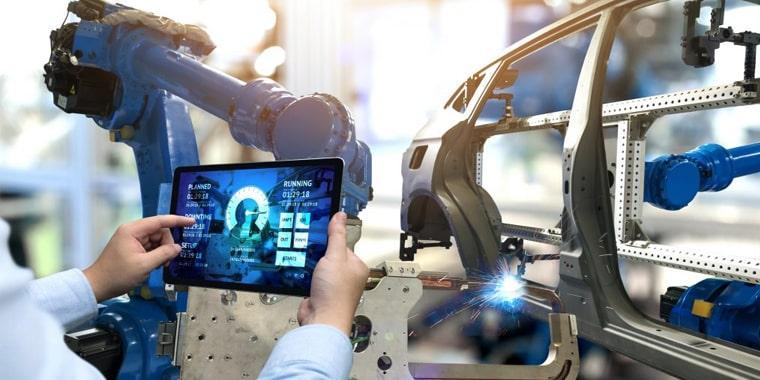 While quality control is important for any industry, in the automobile industry, it is paramount; after all the safety of human beings can be impacted.
Additionally, when people shell out big money for a vehicle, they do expect a certain level of durability, comfort, and convenience as well.
ERP software like Tranquil has sophisticated quality control features that enable the business to ensure quality from start to finish – right up to delivery.
Components are tracked in real-time as they move from the manufacturing or assembly stage, through finishing, and delivery.
This offers control and visibility to process owners, which enables the identification and remediation of problems and eliminating defective products that can't be rectified so that only high-quality finished products can be maintained.
This would not be possible without a robust ERP in place, and problems would only be discovered at a later stage when it would not be possible to take corrective action.
ALSO READ : Benefits of ERP for Accounting and Financial Management
6. Better Customer Support
While most automotive businesses implement ERP software to enhance their internal processes, it can actually help them to deliver significantly superior customer services, and forge stronger relationships with customers.
So how exactly does an ERP system help to improve customer relationship management?
It can integrate well with your existing CRM, and help you do the following:
Appeal to and reach a larger audience online
Nurture leads captured in the sales funnel
Convert leads into sales
Retain customers by improving relationships
Communicate better with your customers through every phase of the buying process
To put it in other words, ERP improves your understanding of your customers and their needs by analyzing their past purchases and preferences, helping you provide customized services, and addressing their unique requirements to their complete satisfaction.
ALSO READ : Challenges in ERP Implementation
7. Maintain Regulatory Compliance Easily
Automotive businesses have to comply with a number of regulations, especially with safety and pollution norms that tend to change suddenly.
Implementing an ERP solution that has the functionality or modules that specifically handle regulatory compliance and ensure that the business adheres to all compliance requirements, makes life simple.
The software also gives you the capability to churn the requisite reports for submitting to the regulatory authorities.
8. Optimized Production and Inventory Management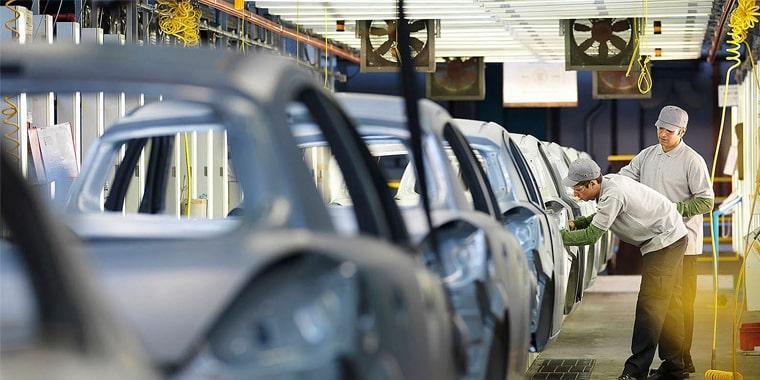 Any automotive manufacturer depends to a great extent on steady inventory and production processes; deploying ERP software with a robust inventory management module can help to simplify these processes and eliminate issues of carrying costs – costs incurred because of excessive stocking.
In fact, this software helps to ensure that there is always adequate stock on hand; understocking can lead to a cessation of production.
This means a delay in delivery of the product to customers, which leads to unhappy customers and can dent your reputation.
ERP solutions have features that send you alerts whenever the inventory of any items goes below a certain level so that you can order and replenish those items; some can even be configured to send orders to the suppliers automatically, without human intervention.
This means raw material delivery is optimally synchronized with production requirements.
ALSO READ : How is AI transforming ERP?
Automotive ERP systems help streamline your organization's operations, optimize them, and give you precise, actionable data rather than having to depend on guesses and estimation.
Based on past sales data, the system can make pretty accurate sales forecasts for the upcoming period, enabling manufacturers to work out the requirement for raw materials in advance.
This information helps them to plan both procurement and production to ensure uninterrupted production.
Under and over-stocking can both be eliminated, and inventory operations optimized, facilitating the correct delivery of products to the right customer at the right time.
ERP software with an effective tracking module can help you trace parts and components; this helps you to improve inventory management and to adhere to compliance requirements.
Traceability allows you to identify the defective parts, check the quality and progress of processes, and also the satisfaction of customers with your products after delivery.
ALSO READ : What is Mobile ERP?
To Sum Up
Deciding whether to deploy an ERP application in your automotive business can itself be daunting; considering that it does come with a high price tag, it is certainly not one to be taken lightly.
However, it can really turn your business around and help put your business in the big league.
In the long run, with the right ERP, you can enjoy tremendous cost savings, improved productivity, and increased profitability.
So, it is imperative that you consider numerous factors when you choose the ERP for your company.
Consider your goals – are you looking to improve customer relationships, enhance your supply chain management, bring in more transparency, make your manufacturing and production processes better, or target business growth while keeping unnecessary expenditure at bay.
A robust ERP system like Tranquil can support all of these goals, and then some.
Check out how our ERP works, and how exactly it can transform your automotive business.
Schedule a demo with our team, and they will be happy to help you understand its works, and answer all your queries.