Route and Van Sales – Challenges and Opportunities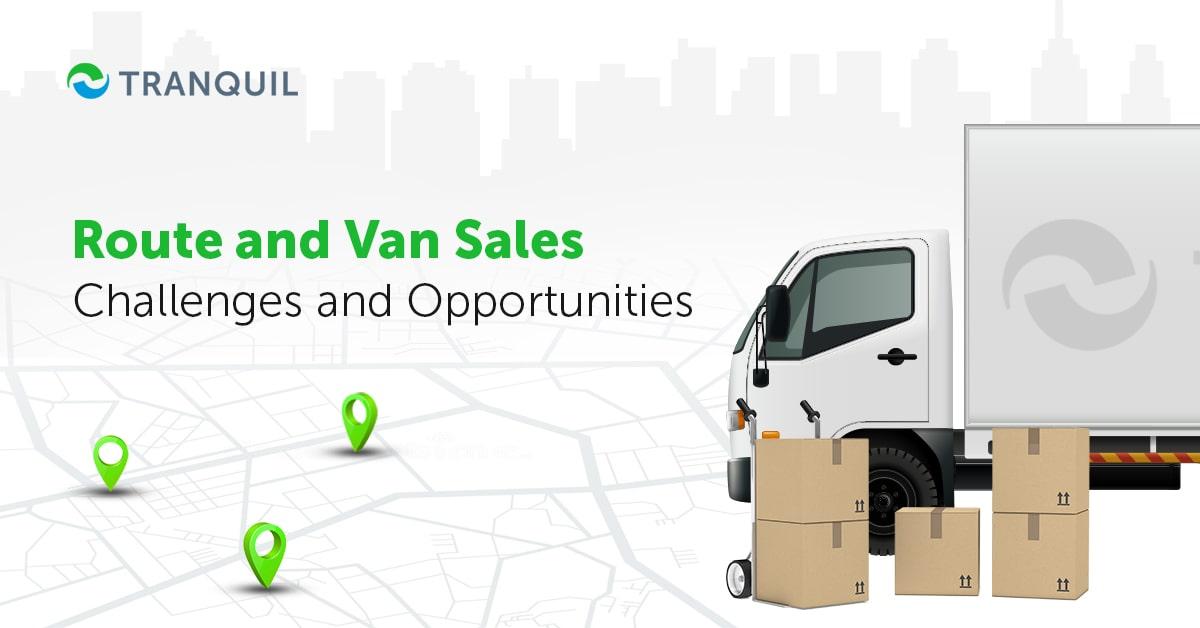 When competition keeps becoming steeper by the day, companies have to come up with innovative methods to increase sales and bring in revenue.
Offering their products through multiple methods and channels, in addition to the conventional in-store sales helps companies to reach out to a greater number of customers.
One such method, though not exactly new, is the route and van sales.
Here, the business goes to the customer, instead of customers coming to the place of business.
ALSO READ: What is Job Costing?
What is Van Sales?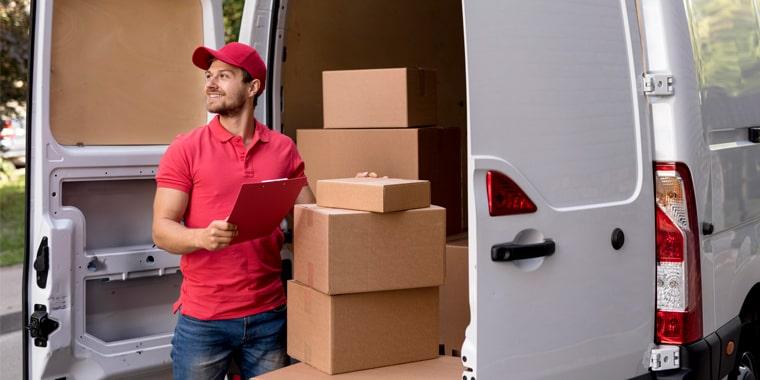 Wholesalers sell and deliver products directly to the end customers instead of other businesses, by loading products into their branded vans or other vehicles.
The inventory comprises those products that are expected to be sold on a specific route each day.
The responsibility of building customer relationships, selling products, and introducing customers to newly launched products rests with the driver representatives.
In fact, each van driver is considered to be a distributor, with orders being booked every day; once orders are loaded, the sales representative has to give their approval.
If at the day's close, there are unsold goods still in the van, the representative can either retain them to sell the next day or return them to the warehouse.
Van sales are looked upon as the backbone of supply chain management for companies in the FMCG and retail sector.
It is a very complex delivery system, as sales tracking can be pretty challenging for companies.
What is Route Sales?
It is simply creating a route map of the customer's locations for that day – it is actually a part of van sales, not a separate activity.
Route sales agents make sales and provide services as designated to customers on specific routes.
The route sales agent has certain responsibilities:
Creation of a sales strategy including selling door-to-door, and product demos
Introducing new products, upgrades, and more to customers
Studying customer behavior and working with the sales department to stay competitive
Taking orders, collecting payments, and in some cases, entering into sales contracts
Meeting targets for sales, keeping records, and updating the management regularly
Collaborating with other departments to deliver excellent service and settling grievances
Maintaining demonstration products and promotional material in excellent condition
Ensuring safety and cleanliness of the sales vehicle, and maintaining it to prevent unexpected breakdowns
For a business to grow and be sustainable, it is vital that your van sale activity is quick, with proper route management, while you keep costs low. Companies must optimize resources and enhance their invoice to cash cycle without increasing their operating costs on routes.
ALSO READ: How Does Landed Cost Affect the Cost of Inventory?
Industries that Use Van Sales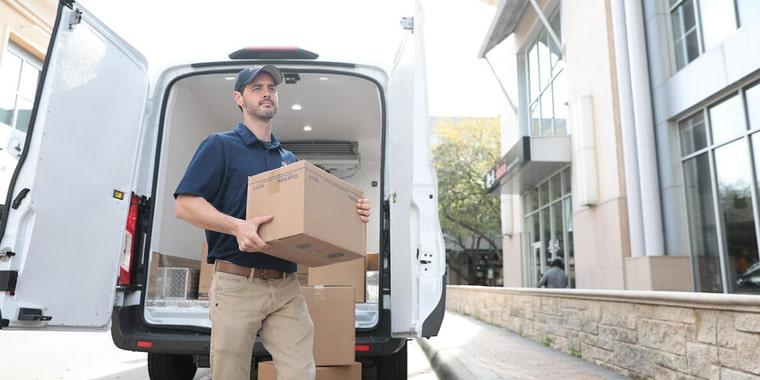 Businesses dealing in products with low shelf life, and/or fast-moving goods, use the van sales method of supply chain management as customers can be serviced quicker and at a lower cost.
1. Farm Goods and Fresh Produce
Retaining the freshness of fresh produce like fruit, vegetables, milk, fish, etc., till it is delivered to the consumer is a huge challenge. Though many online delivery services have made their appearance in the market, there is still tangible demand for fresh produce from retail stores.
Numerous supply chains all over the world are today investing in vans to ensure quick delivery of products to consumers' doorsteps.
2. Perishable Food Products
Bread and other bakery products, dairy products, batters, prepared foods like sandwiches and salads – all need to reach consumers as quickly as possible as they have very less shelf life.
Businesses that sell such products benefit from van sales as they can reach them to the end-user quickly, and it's convenient for the customers.
Traditionally, ice cream was the product sold from vans, in many parts of the world; in fact, children would wait for the familiar bell or horn of the ice-cream truck.
ALSO READ: What is Negative Inventory and How Can you Prevent it?
3. Vehicles and Equipment
This is one sector that has intense competition, and using trucks or vans to cover large areas and sell two-wheelers or machines makes sense.
Some dealers also offer service, and this is of great value in remote areas where the customers are not likely to have access to service options.
Medical equipment and farm machinery are the other two most popular van sale items after two-wheelers.
4. Tech-heavy Products
Businesses that deal in products that necessitate technical support and guidance benefit from van sales.
As dealers go on their routes and demonstrate the working of the product, it becomes easy for customers to make a decision.
ALSO READ: What are Backorders?
5. Businesses with Multiple Low-Priced Products
The global pandemic has motivated businesses that deal with a wide range of products that are priced low, like stationery, art and craft, groceries, cards, gifts, and so on, to enter the route sales arena.
It provides a great deal of convenience to customers who neither have to commute and wait in line nor wait for delivery after ordering online.
Challenges and Opportunities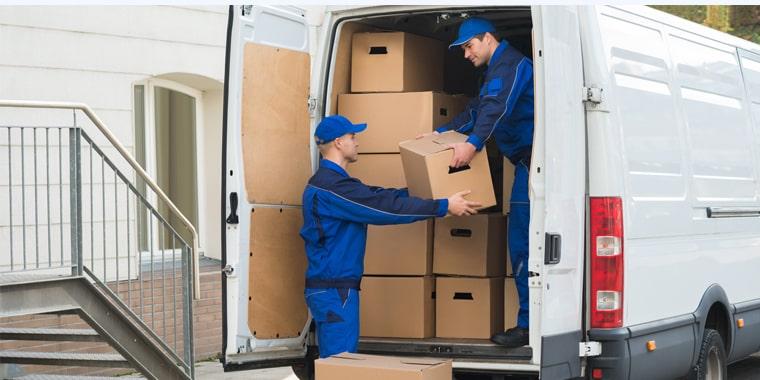 While route and van sales provide a great opportunity to companies to attract more customers and increase their sales, the van sales process does have some challenges.
Let's discuss some of them.
1. Finding New Routes
Identifying and managing new routes to get more customers can be challenging if you are a late entrant in that space; it's true that customers are everywhere – but then so are brands!
Customers naturally purchase from wherever is convenient for them.
So you need to find a way to reach them first.
You will need dedicated van sales activities to reach out to a maximum number of customers, and pitch your products.
ALSO READ: Important ERP Modules and Features
2. Where to Visit on a Particular Day
Van sales can also cater to stores and not just the end customers.
You need to identify the stores to be visited on a particular day, week, etc.
If your driver has the responsibility of calculating store visits, you need to check how much time they spend on each route, while covering customers in that area efficiently.
You also need to check how best to set up store visits – daily/weekly/monthly etc. to cover the whole market, and if store knowledge can help in route optimization.
3. Managing Van Inventory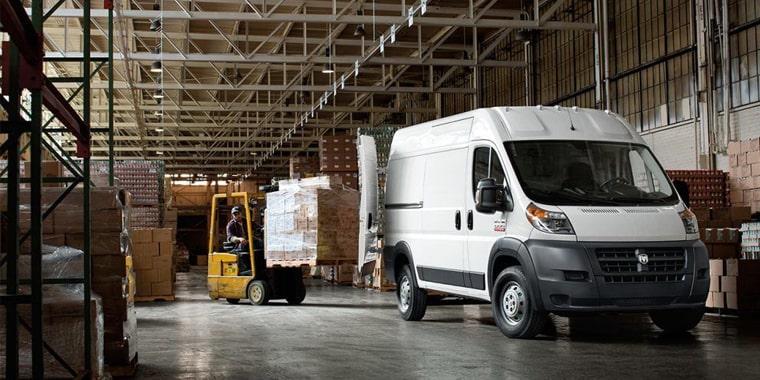 Picking the products and loading the van is normally the responsibility of warehouse staff, and the driver checks the inventory and vehicle and sets off on his route to sell.
Work out how you can ease the driver's work if they are able to sell more with every store visit.
Ensure they have a visual representation of inventory and are able to automatically deduct stock with every sale so that they know how much stock they have and can sell.
Check if it will be possible for the driver to restock from a different warehouse or another van if he runs out of a popular product and if it can be added to the current inventory in the van.
Suppose stock delivered to the store was wrongly supplied and is being returned, is it possible to add to current van inventory directly, or send it back to the warehouse and reassigned?
You'll need to find out the method that saves time for your business.
You will also need to check how to account for stock that's past the expiry date, or damaged.
ALSO READ: Benefits of ERP for Accounting and Financial Management
4. Time Management
Time is critical; spending time creating orders, adding inventory, promotions, etc. can take time away from visiting other stores.
See if you can come up with quicker and more efficient methods to create order forms, calculate discounts, promotions, bonus stock, and so on, to save time.
Consider preloading bonus discount rules to facilitate immediate calculation.
5. Taking Payments
Though it would be great if the store your driver visited had funds to pay for all newly purchased goods, in reality, stores have credit limits, accounts, and payments to be collected.
You can empower sales reps to block sales if the store exceeds credit limits – based on historical data, or have them get authorization from the head office.
ALSO READ: Importance of ERP System in Different Industries
6. The End of Route Summary
If the vans have an unsold product, you need to calculate and total things like cash, checks, stores visited, products sold, etc., and compare the inventory in the van against the loaded inventory, less stock sold, and add the returns.
You have to check what products need to be stocked for the next day and how much time van drivers need to work out the next day's inventory, and if it can be done more efficiently.
7. Store Performance from Sales Analysis
Check what products sell fast, and those that don't, and also from which stores.
See if these stores can be divided to generate reports, which you can use to target specific stores and products for marketing.
You may find brands or products that get sold out more often than others; examine your sales data thoroughly, and you can make discount rules for specific products or selling price of products.
This will automatically show up when the van sales driver visits the targeted stores.
ALSO READ: How ERP Software is Playing Role to Improve Business Productivity?
Van sales drivers have their own challenges:
Achieving sales targets
Satisfying quickly-changing customer demands
Ensure customer loyalty
Learn about the competition
Having to depend on manual admin work
Promoting products
Introducing new products
Working with outdated tech
Advancements in the Van Sales Arena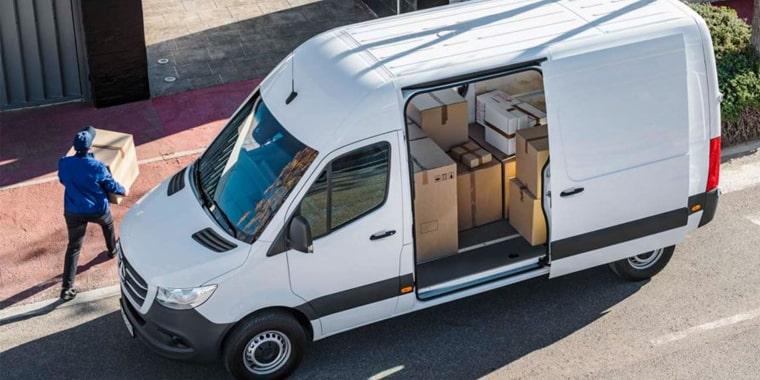 If you still have route sales drivers on the road working with physical catalogs and taking orders manually on paper, and communicating with the office via phone or email – you need to rethink your method of conducting these sales.
With agents on the road all the time, it is difficult for them to be efficient and focused while performing these admin jobs, while achieving sales targets, not to mention driving their routes carefully.
But now we have van sales apps, and this application can deliver several benefits to your company and simplify the work of your route sales drivers. Let us check out the top benefits:
The mobile app can be integrated with your ERP solution so that van sales drivers can access real-time information on products, stock, and customers to deliver personalized and efficient service
The right sales tool can empower your employees and boost their productivity; a few taps on their phone, and they will be able to directly submit new sales orders to your ERP, access all relevant customer information like their credit limit and balance, and order history, etc. This can help them to execute orders quickly and deliver enhanced customer experiences.
ALSO READ: What are the Procurement Challenges?
Integrated digital catalogs are always up-to-date, and can be used from any place at any time. It can be updated in a very short time, so that there's no confusion about stocked out products, and new products can be seen.
Businesses can save immensely on printing catalogs – it's an expensive affair. They are also often very heavy and cumbersome, and digital catalogs solve all those problems. These can also be sent via email to customers if needed, without shipping costs.
Digitization and automation help to reduce manual effort and errors; taking orders on paper and calling them into the office can result in duplication or loss of orders or incorrect order recording. All this can be avoided with a reliable van sales application.
At Tranquil ERP, we can help your van sales business with the right technology to support your drivers, and increase sales while bringing in more efficiency. If you want to implement digital transformation in your business, Tranquil can do it for you and help you achieve business growth. Schedule a demo with us to know-how!