What is HCM and How Does it Differ from HRM?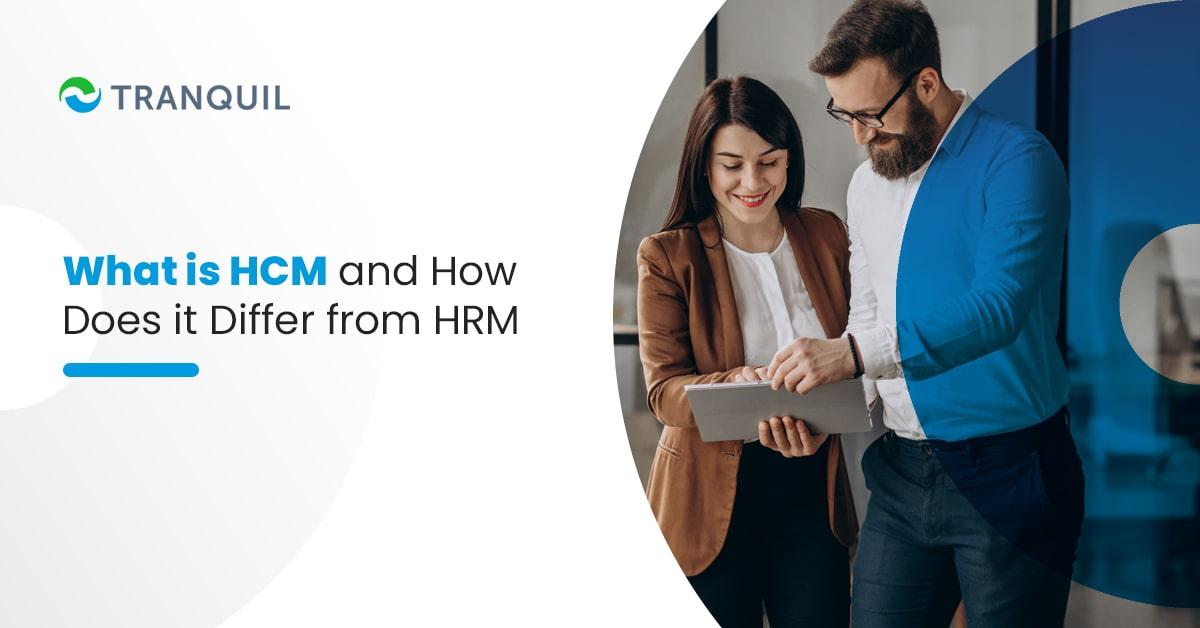 The terms human capital management (HCM) and human resource management (HRM) are often used in place of each other but they are not exactly the same.
It is true that HRM and HCM are very similar and they do have commonalities, but they also differ quite a bit.
To give a very simple explanation, HRM is all about fundamental human resource functions that are administrative in nature, like onboarding, maintaining records, evaluations, ensuring compliance with labor laws, handling payroll, employee benefits, and offboarding employees.
ALSO READ: The Must-Have Modules and Features for an HRMS
HCM however, is a much broader term that includes HRM also, but its main focus is maximizing the value and return on the investment made on employees in n organization.
In other words, HRM places stress on the creation and management of processes and systems that allow employees to perform their jobs effectively, while HCM stress ensuring the maximum economic value of employees to a company.
HRM is the foundation on which HCM function grows.
Let's delve a little deeper now.
What is HRM?
HRM functions ensure that the right person for the right job is hired and that employees are managed efficiently to ensure high productivity.
It facilitates workflow automation and streamlining, and reduces administrative burdens, enabling smooth compliance with regulations – ultimately leading to enhanced productivity, and boosting profitability in the long run.
HRM software is often integrated with ERP software as a module, and includes most of these functions/features:
Payroll
Administering of Benefits
Billable hours, leave, attendance
Recruitment and Onboarding
Talent management including performance appraisals.
ALSO READ: Need of Having HR & Payroll Management Software in SMEs?
What is HCM in Business?
The conventional HR admin functions like hiring, payroll, talent management, etc., are transformed into opportunities for enhancing productivity, driving engagement, and boosting business value.
Rather than look at employees as a major cost of operating a business, HCM considers the workforce as a fundamental business asset that can be invested in and managed strategically to maximize its value, akin to any other asset.
You can think of it as a cumulative platform of multiple functions designed to promote business growth and stay on top of workforce requirements proactively.
Defining Human Capital Management
HCM is used to refer to not only the business strategy but also software applications and technologies that help in the implementation of that strategy.
In fact, it is one of the most important technologies that companies can implement to bring about transformation in their business, and HCM is of critical importance in today's uber-competitive world.
It helps HR professionals to automate and streamline HR processes and empowers employees to perform better.
Overview of HCM Processes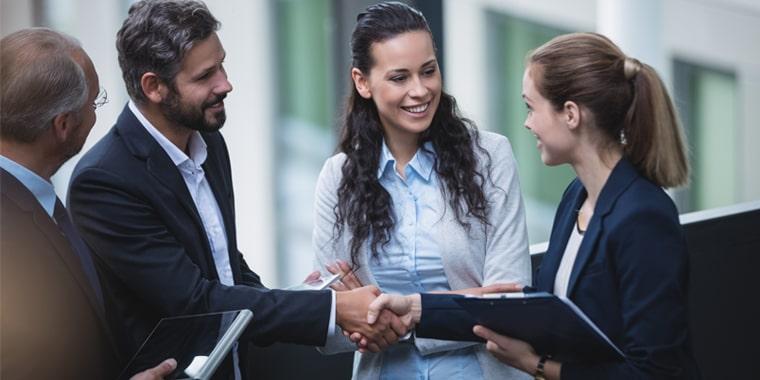 HCM software includes all processes related to HR and employees in their personnel files; they may include the end-to-end business process of hiring to firing/retiring.
That is, from the time a candidate applies for a job, through the hiring process, onboarding, and application for benefits.
Performance evaluation, feedback, and training are used to develop their skills and improve their performance and contribution to the organization's success.
ALSO READ: How Does Landed Cost Affect the Cost of Inventory?
HCM software helps to automate this entire process.
While HCM applications automate processes to ease the work of HR departments, they also afford direct access to employees to their HR files.
This helps employees in matters like getting clarity about payroll, applying for benefits, and so on. The software also helps to track organization charts and reporting hierarchies within a company.
Several organizations depend on word-of-mouth knowledge to learn about the organizational structure, to work out hierarchies, and to whom to report.
HCM software can help bring clarity in this regard.
Why is HCM Important?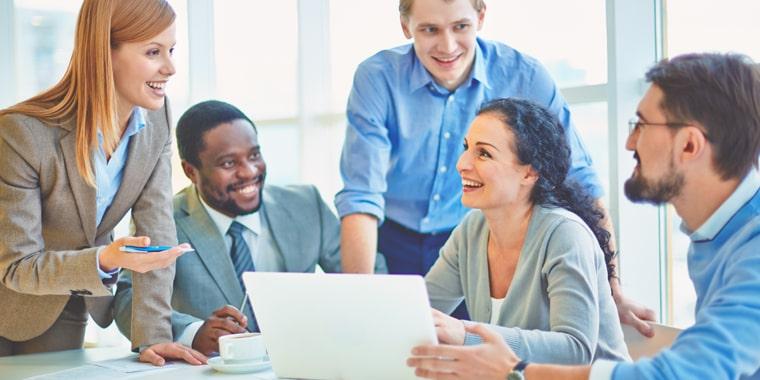 Now that we have got a brief idea of what HCM is, let us examine the benefits of HCM.
Both HRM and HCM have become critical functions for any business, as they have realized that it provides a competitive edge if they can develop and manage their workforce better than other companies.
This is especially true for industries where businesses offer products or services that are very similar to others and have low margins.
Here, a clear distinction can be made with HCM.
ALSO READ: Guide on ERP in Production Planning
It is vital that employees in such companies are committed, engaged, and passionate about their roles, and that they stay in their jobs for long periods.
Processes can be automated to usher in greater efficiency, helping to build strong teams and develop talent that will help in business growth through enhanced efficiency and productivity.
HCM helps to bring out the best in the employees, boosting their efficiency and rendering them indispensable for the company.
The ideal candidate for a given role can be hired with the help of this software. This is extremely important, as hiring the wrong person can lead to multiple problems and chaos. Whereas, a person who is a good fit, isn't likely to need a lot of time and energy to train. These recruits can be oriented to the system quickly, motivating them to give their best. Induction sessions must be designed to be interactive, with trainers familiarizing the new hires with company policies and culture.
It ensures smooth, two-way information flow between employees and management, regardless of designation, eliminating unnecessary misunderstanding and confusion.
Training and skill development helps to upgrade the current skills and capabilities of employees, increasing their efficiency, and ultimately, overall organizational productivity. In today's competitive world, it is essential that employees remain updated with the latest developments and technologies in their areas. HCM empowers employees to be independent and adapt to dynamic situations.
         ALSO READ: What is Negative Inventory and How Can you Prevent it?
Frequent appraisals of employees and giving them feedback, which is imperative for any business that wants to achieve growth, is facilitated by HCM software. Employees are kept informed of management expectations regarding their performance, and reporting systems enable senior management to access the performance details of subordinates.
Soft skills and personality development can be easily implemented with HCM applications; employees can be trained on communication skills, which will come in handy for troubleshooting, negotiations, client presentations, etc.
Finally, employees can see where they lag behind and can take steps to improve, thus benefiting the company as a whole.
Key Differences Between HRM Vs. HCM
We have already seen what HRM and HCM are, now let us see how HCM vs HRM stand head-to-head. For that, let us examine the similarities first:
Both applications are about the people in an organization and are solutions driven by data, that can help in crafting innovative workforce strategies and in their effective implementation.
Automates cumbersome tasks like timekeeping and payroll for greater efficiency
Integration of chief HR processes helps to improve information flow
Managers can be freed from routine tasks as employees are empowered to complete tasks themselves.
Cloud-based software apps help reduce cyber-attack threats with multiple security protocols
They monitor local and global regulations continuously to ensure compliance with regulatory requirements
ALSO READ : Ways to Improve the Procurement Process?
Differences
The main difference lies in the objective behind the approach of each strategy/software.
While both HRM and HCM play an important part in training, there is a big difference:
HRM identifies and develops the right training methodologies and software to help deliver desired outcomes like improved employee knowledge and skills, and tracks and measures the success of training programs by evaluating employee performance to see how much they have learnt.
HCM identifies the competitive skills needed by employees to deliver value to the organization.
HRM takes care of the fundamental HR requirement of small and medium businesses, whereas HCM covers a vast array of functions across the whole lifecycle of employees; it is designed to support the requirements of multinational corporations and large enterprises with regard to payroll and global compliance.
HCM also has sophisticated analytics, cutting-edge data and reporting, and so on.
When you look at recruiting, HCM identifies the employees with the requisite skillset to add value to a company; HRM develops and manages an efficient process for hiring and onboarding that allows businesses to hire the most suitable candidates.
ALSO READ: ERP vs CRM
Should you Choose HRM Or HCM?
Both of these software applications are not mutually exclusive; in fact, most organizations enjoy the best performance when the two are combined – especially in the long term.
Strategic corporate goals can be better met when these two strategies and software apps are used in combination or integrated.
Both systems work towards achieving business growth by making employees the primary focus of all HR functions from recruiting through training and compensation, up to retirement or firing, so that they can reach their maximum potential.
ALSO READ: Benefits of ERP for Accounting and Financial Management
Take the Right HR Solution for your Business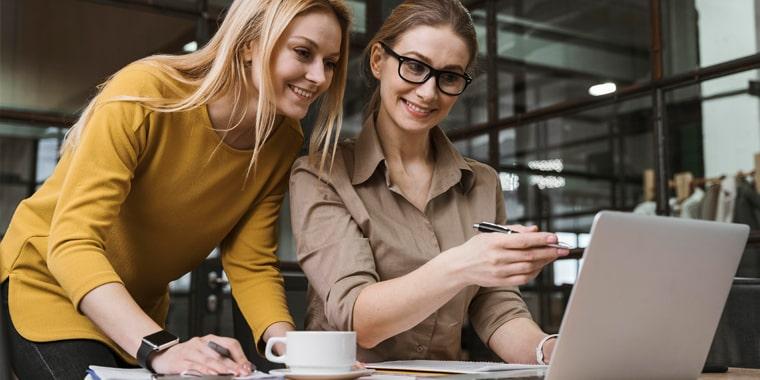 There is no doubt that the Covid-19 pandemic has impacted the way businesses function all over the world; it has numerous implications for HR with regard to productivity, managing virtual workforces, swiftly changing talent pool that makes recruitment tougher, fewer women in the workforce, and providing great employee experiences through innovative initiatives.
ALSO READ: How to Manage Your Business from Home in Pandemic Situation?
Look at the challenges your organization is facing, and what are the requirements for growth. You can evaluate this by:
Identifying problems – are your workflows complicated, how efficient are the processes, are you maintaining compliance, and more.
Exploring solutions by examining applications for scalability, robust data and analytics, and global capabilities among others
Does the software help support growth, boost revenues, and help with not just hiring the right employees, but also retention?
Compare the software vendor capabilities against the HR requirements you have, and get feedback from employees and other stakeholders to arrive at the right decision.
Tranquil ERP is a cloud-based, robust, flexible, and scalable ERP solution with a powerful HR module that can be tweaked to include whatever functionality your business may need. Schedule a demo to see how it works and how it can benefit your business; choose a time and date that is convenient to you. We will be happy to provide detailed explanations and answer all your queries to your satisfaction.