ERP vs CRM: Key Differences and Benefits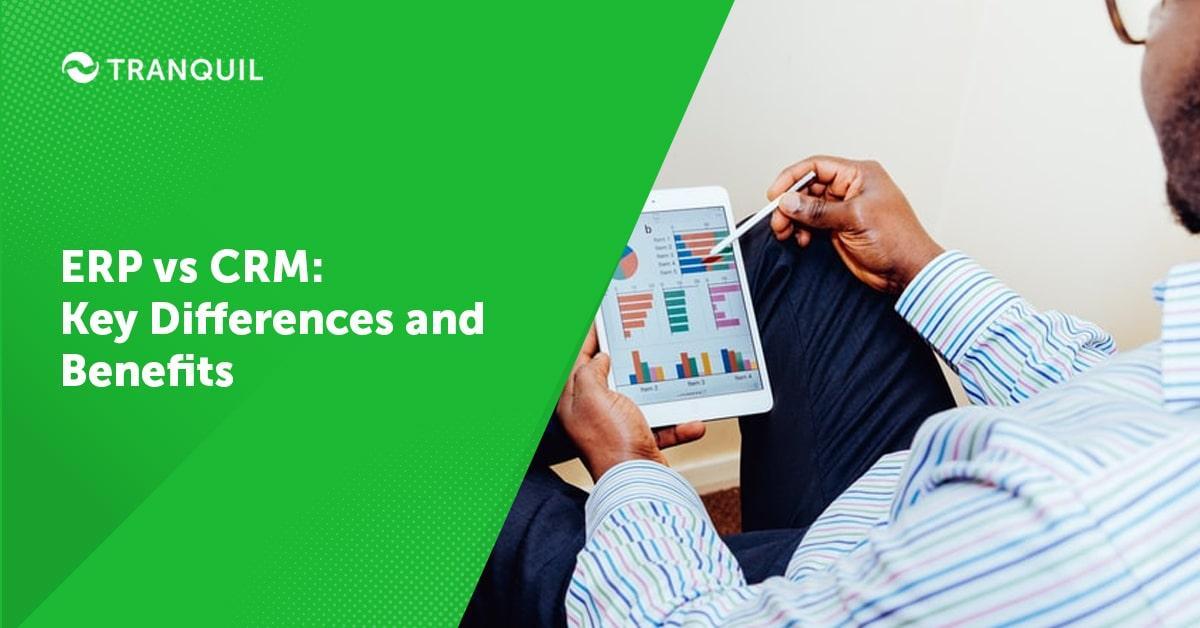 Businesses that want to use digital transformation and automate core business processes usually consider two software tools – ERP, or enterprise resource planning, and CRM, or customer relationship management.
Both systems are storehouses of important data, touching multiple departments.
Though they are often built using the same platform, they are usually sold separately – but they can be integrated at a later date.
Before we decide on ERP Vs CRM, let us see what both of them are, and how they can benefit businesses.
ALSO READ : How is AI transforming ERP?
What is ERP?
ERP is a software solution that helps a business makes optimal use of all resources required to run their business successfully.
It automates repetitive tasks, streamlines business functions, and centralizes data so that employees don't have to deal with disparate systems.
It integrates every single business department, from Materials Procurement to Finance to HR, up to Sales.
Tranquil ERP is a robust and efficient ERP system that is ideal for SMEs.
Common Features of ERP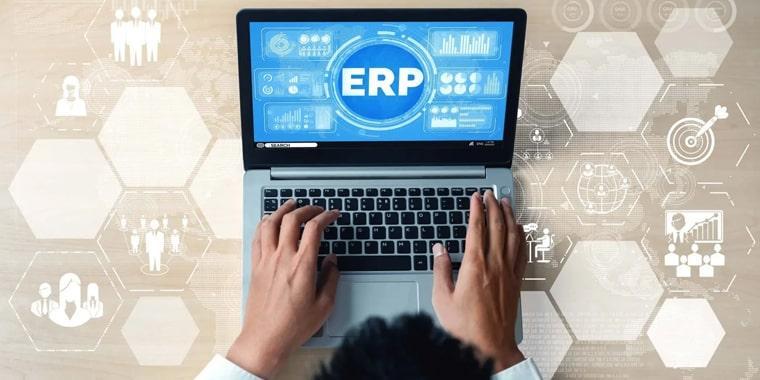 Numerous ERP apps are available, and you may find different features in them; however, there are a few commonly seen features:
Financial Management
Functions like accounts payable and receivable, ledger, fixed assets, profit and loss statement, etc., are critical financial functions for any business.
The finance module can help you with every aspect of finance management, classify transactions, perform tax calculations, and generate reports that tell you about your company's financial health at a glance.
Human Resource Management
The HR module helps to manage your employees optimally, with tools for scheduling work hours, distributing wages, approval of leaves, appraisals, promotions, raises, and so on.
It fosters inter-departmental interaction and collaboration.
Inventory Management
This is one of the most critical modules in an ERP system; it monitors stock levels, alerting you to critically low levels so that you can replenish the stock, or itself places orders automatically.
It helps in the efficient management of inventory, preventing under or over-stocking, and ensuring a sufficient quantity of materials on hand to facilitate smooth production or sales.
Supply Chain Management
Supply chain management is especially important for manufacturing businesses that have many different types of inventories to handle, and require multiple raw materials for production.
This functionality helps businesses to handle their supply chain more efficiently, ensuring that they have enough products to fulfill customer demands in time.
What are the Benefits of ERP?
With a unified, central database for all the financial and operational information from across the organization, ERP offers innumerable benefits to businesses:
Ensures that information sharing is easy and quick within the company
Eliminates human error with automation
Streamlines and optimizes processes for better productivity
Clean, secure, up-to-date data, no redundant or duplicate data
Cloud-based applications provide critical information to on-field and remote employees, facilitating remote work and collaboration, and empowering them with data to close deals
Real-time information access that provides comprehensive, valuable, in-depth insights that enable quick and effective decision making
Enhanced customer service; facilitates delivery of personalized services
Provides better financial control
Ensures compliance with regulations
Reduces risk, improves audit trails
Reduces cost of operations in the long run and increases profitability
ALSO READ : Challenges in ERP Implementation?
What is CRM?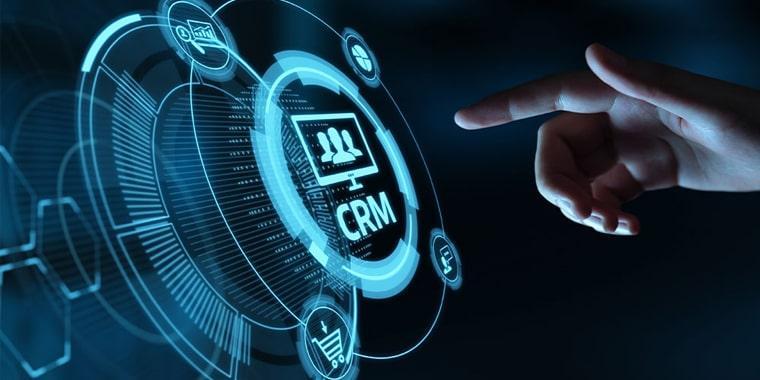 To put it concisely, CRM is an application that handles all the different ways in which a customer engages with a business.
In the early days, it was software developed exclusively for sales departments, called sales force automation; however, soon other systems were built to manage interactions of customer service and marketing.
Over time, vendors combined these disparate systems under a single umbrella and christened it to customer relationship management, or CRM.
ALSO READ : How Does ERP Deliver ROI for Business?
Common Functions of CRM
The principal aim of CRM is nurturing leads, offering them a stellar buyer journey, and eventually converting them into customers.
The following modules or features of CRM work to achieve this goal.
Contact Management
Recording, tracking, and editing customer information is handled by this module.
This helps in assigning different contact to various sales agents, and you can even add them to different accounts.
You can also store their past purchases and bills.
ALSO READ : ERP Software to Enhance your Purchase Management
Client Interaction Tracking
You can track customers' purchase history, and even browsing history; this gives an idea of customer preferences and can help you deliver tailored, personal information and deals to customers, increasing chances of closing sales.
You can also track and view payments to see their payment habits – do they pay in time, etc.
Database Management
Users from every department can access the same information in a centralized, intuitive dashboard; in some applications, additional functionality of data cleanup is included.
This removes redundant or irrelevant data so that you only see what is relevant and necessary.
Data in this database can be shared with other workflows in the organization to help in developing prospects and so on.
ALSO READ : Benefits of ERP for Accounting and Financial Management
Marketing and Campaign Management
One of the core activities in modern marketing is targeted advertising, and this module helps businesses to identify potential targets for specific campaigns, and measure their effectiveness.
In some apps, you may also have integrated email apps, facilitating the uploading of contact information, and sending of marketing communications.
Lead Management
This tool helps you to generate leads from numerous different sources like landing pages, referrals, emails, or PPC ads, etc.
You can easily configure lead routing, and track the progress of leads through the pipeline or sales funnel using different tools.
You can distribute the leads to different sales representatives via this function.
ALSO READ : What is Mobile ERP? Benefits and Applications
What are the Benefits of CRM?
The main aim of CRM software is to provide a central repository of customer information to the business, and this includes all the interactions the customer has had with the business.
This information, in combination with analytics, can help businesses make informed decisions on which customers to target for additional revenue, check sales teams' performance, how to service customers efficiently and optimally, and so on.
The centralized dashboard allows sales executives to see which customers have outstanding service requests, and can take the necessary steps to resolve them.
Customer service call centers can identify high-value callers, and route them to the optimal service level.
ALSO READ : Introduction of ERP software in Warehouse & Fixed Asset Management
What are the Differences between ERP and CRM?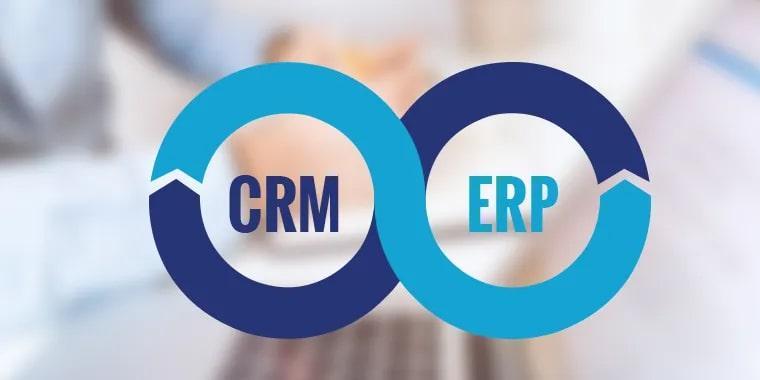 At its core, the difference between ERP and CRM is the approach used to increase profitability.
ERP focuses on decreasing overheads and reducing expenditure; it makes business processes efficient and productive, reducing the capital expenditure on them.
CRM on the other hand focuses on increasing sales to boost profits.
CRM is predominantly used by the sales and customer service departments, but ERP is used by almost all the departments in an organization.
ERP applications may include a CRM module, but CRM software never comes with ERP functionality.
To put it in a nutshell: ERP organizes processes, and CRM organizes people.
ERP vs CRM
ERP Software includes:
Planning Projects
Enhancing Data Reporting and Accuracy
Standardizing Business Operations
Automating Routine tasks
Streamlining and managing Processes like HR, Production, Inventory, and Supply Chain
Ensuring Compliance
Making Audits Easy
CRM Software handles:
Collecting, Analyzing and Reporting on Customer Data
Internal Collaboration
Marketing Campaigns
Sales Processes, Funnels, and Pipelines
Prioritizing Leads
Customer Support and Service
Loyalty Management and Rewards
ALSO READ : ERP Trends
What are the Similarities between ERP and CRM?
It's not enough to know only the ERP and CRM differences, we also need to see where or how they are similar.
Both these software apps provide the following:
Achieving business goals quickly and increasing profitability
Improved efficiency of Operations
Optimal use of resources
Better, real-time reporting
More informed decision-making
Enhanced communication and collaboration both within and outside the organization
Facilitating remote working and collaboration with cloud-based systems
Do I need ERP or CRM – or both?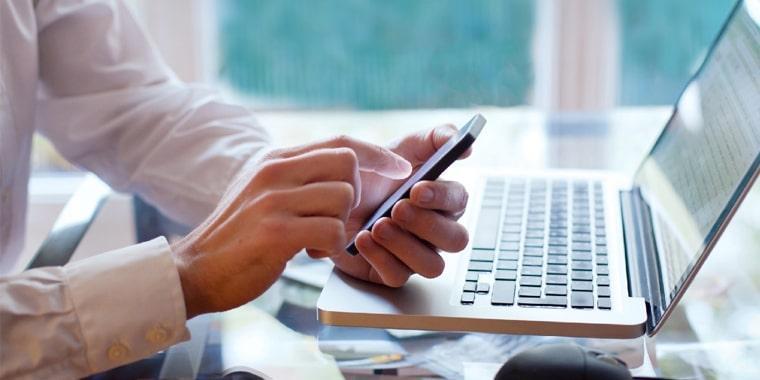 Any company that aims for business growth and expansion, will ultimately need both ERP and CRM, either individually or integrated.
Implementing ERP significantly improves the efficiency of financial operations, thus giving a leg up for business growth.
It is much easier, more insightful, robust, and efficient when compared to using spreadsheets or entry-level accounting software.
It's the same story for businesses using spreadsheets, email clients of various sales executives, and contact management systems to manage their relationships with customers.
A CRM tool will revolutionize customer management, make it more efficient, and help to serve the customer in a much better way.
That being said, do you invest first in a CRM or ERP?
That depends on your business value.
For example – if you have a few high-value customers, but complex financials, you may need an ERP first; but if you have a large pool of customers but your financials are pretty straightforward, a CRM might serve you better.
You may need an ERP in the following cases:
There are bottlenecks in your business operations
Stagnant business growth
You are at high risk for data security with low-risk mitigation
You have disparate and outdated systems or spreadsheets for various processes
Manual data entry is still continuing
Scalability is lacking in your systems
Too much time of the IT department is wasted in resolving issues with legacy systems
Resource management is not happening properly
The current systems are unable to handle your existing business requirements
ALSO READ : Influence and Importance of ERP System in Different Industries
You may need a CRM in the following cases:
Your customer data and interactions are stored in different places and difficult to access
Departments are not following up properly with leads
Leads and customers are contacted by too many of your employees
Customer requests are not fulfilled, or they receive repeated calls for the same thing
With employees leaving, you lose leads
Your sales cycle is not a single point
You're a B2B company with good growth prospects
There is too much guesswork happening in your decisions
Marketing campaigns are being run without adequate resources
Integration of ERP and CRM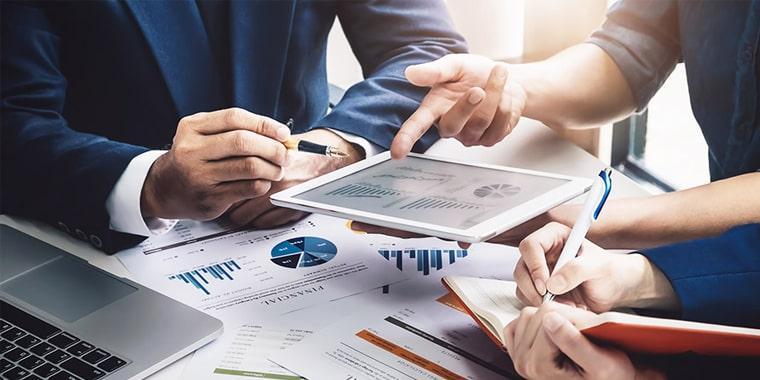 It is essential that CRM and ERP systems share data for business growth; there's no better way to do this than with technology integration.
For example, a salesperson may need access to complete customer details and history to cross-sell or upsell; Finance executives may need to access CRM to calculate sales commissions – and so on.
CRM systems built on the ERP platforms empowers business leaders by providing a consolidated method to study pricing structures and manage indicators like customer lifetime value or acquisition cost.
Though some vendors offer prebuilt integrations for ERP and CRM offered by them or other vendors, they can be difficult to maintain, and expensive, especially when either system is upgraded.
Unified CRM and ERP systems are however more cost-effective, and all the information gets updated in real-time, instantly; they are also better equipped to manage transactional processes.
This makes programming and customization simpler.
ALSO READ : Benefits Of Software As A Service
Conclusion
Both CRM and ERP are excellent tools that help improve the profitability of a business.
However, the actual purposes fulfilled by both, vary.
An ERP system, however, is very flexible, and can be tweaked to include a CRM module – this gives you the dual advantage of having both these systems without the additional expenditure or confusion of maintaining two different systems.
Tranquil ERP is a robust and flexible software solution that can help your business achieve its goals and give you a competitive edge.
Schedule a demo at your convenient time to see how it can do this. Our representatives will be happy to answer any query you may have.
Tranquil is a prominent cloud-based ERP software system that helps you to manage your projects and business work in a hassle-free way. Moreover, with this software, you can access your business data anywhere, any time. If you want to manage an ERP software system, you can get in touch with Tranquil software.