Understanding the Role and Benefits Of ERP In Supply Chain Management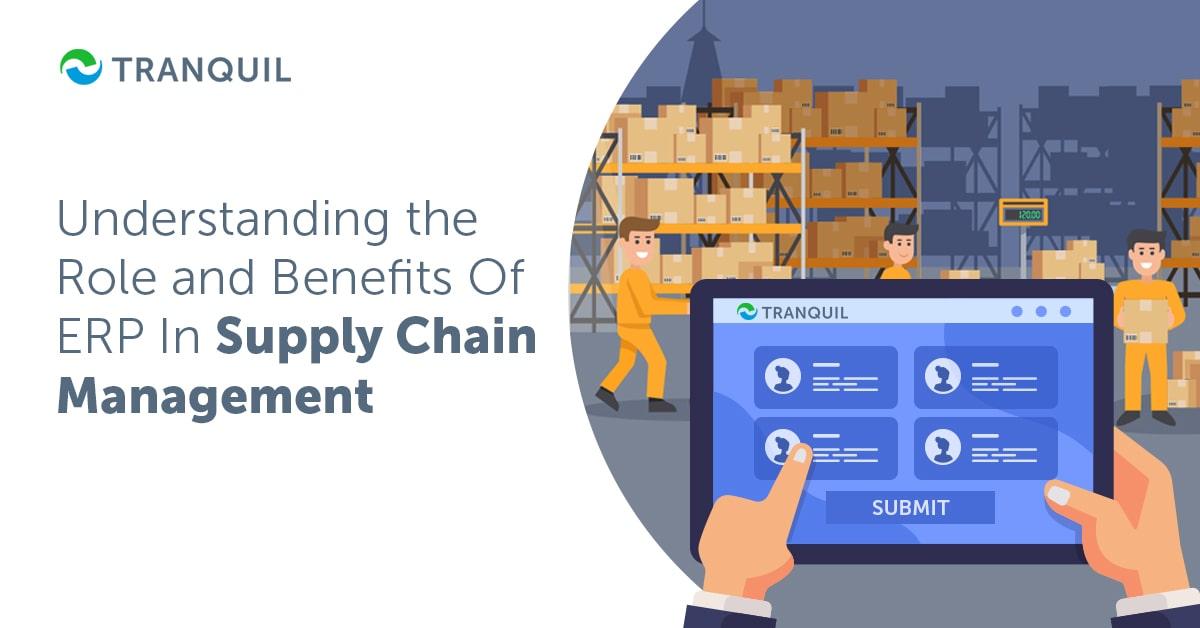 Supply chain management is a critical component in a business, and more so for the manufacturing industry, as they depend on vendors and partners to deliver the appropriate quantity and type of resources at the appropriate time to ensure continuous production, as per the schedule.
Managing the supply chain is pretty time-consuming, and even daunting, especially if not managed properly. It can lead to poor productivity, lower quality, delay production, and even result in unnecessary expenditure and loss of profits.
For a growing business, this activity can gain in importance even more.
ERP in supply chain management can significantly aid businesses to optimize and streamline processes for better outcomes.
ALSO READ: Top Trends of ERP System For The Future
Supply Chain Management Systems: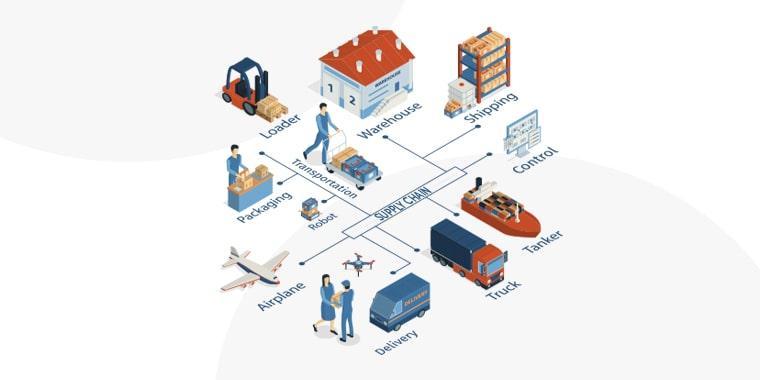 Businesses today have to be agile and able to adapt to dynamic changes.
As most companies have complicated hierarchies and organizational constructs and have to handle stakeholders internal and external, they have to be sure that the correct information is available always.
Suppliers, vendors, distributors, manufacturers, retailers, and end-users make up the supply chain.
SCM aims to match the supply to the demand for products and services profitably.
Supply activities need to be planned, carried out, monitored, and controlled appropriately so that the trust and collaboration among supply chain partners are improved.
Three types of flows in SCM:
Material Flow – the movement of product from a vendor to the consumer, and vice-versa (for repairs and service)
Information Flow – tracking orders, capacity, delivery schedules, and so on.
Financial Flow – invoices, credit terms, payments, etc., which necessitate a high level of cooperation among the supply chain members.
An efficient ERP solution coordinates these three important flows.
Role of ERP Play in a Supply Chain Management Strategy?
The role of ERP in supply chain management is very valuable, and has impacted the manner of operation and spurred business growth. For businesses to succeed and grow, it is imperative that there is effective supply chain management and a robust ERP solution.
An expert ERP provider like Tranquil can help you bring all supply chain operations into one unified dashboard, affording greater visibility and smooth coordination with both vendors and suppliers.
Integrating ERP and SCM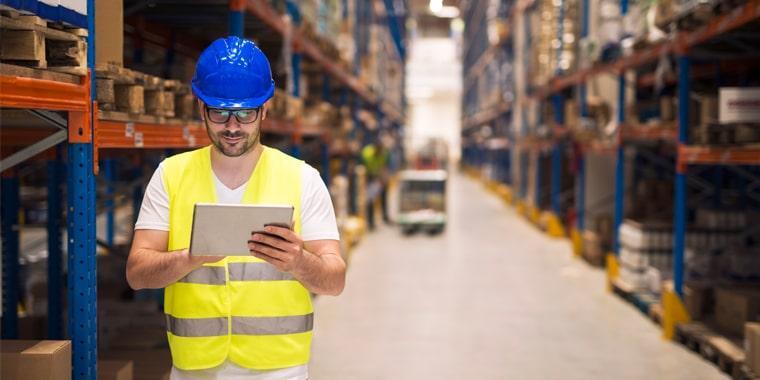 Integration is the most critical feature of supply chain management ERP software, as it amalgamates germane information and processes from every operation; integrated with SCM, the software will help companies to adapt, develop, and protect against market risks.
This integration of ERP and SCM also affords greater visibility into every operation, boosting efficiency and speeding up the processes to deliver enhanced customer satisfaction.
However, it could create some challenges for your employees, and it's a good idea to have a clear understanding of the role of ERP in supply chain management.
ERP software tackles palpable supply elements like transport and warehousing and monitors the marketing factor to ensure effective management of consumer demand and supply.
Starting with the acquisition of raw material, right up to the product distribution phase, ERP provides immense benefits.
ALSO READ: How ERP Software is Playing Role to Improve Business Productivity?
Benefits of Using ERP in a Supply Chain Management
Implementing ERP for your supply chain management strategy can drastically improve your business.
Combining efficient and streamlined and effective SCM workflows with a feature-packed ERP environment provides a host of advantages as listed below:
1. Supply Chain Planning
This includes choosing the marketing channels, deciding the campaigns, defining the amount of stock and inventory needed, and making sure that production and replenishment can keep up with the demand.
ERP system in supply chain management offers a simple and flexible manner of establishing and modifying parameters within which the supply chain has to operate.
2. Monitoring and Maintenance
ERP in supply chain enables businesses to supervise, assess, and modify supply chain activities in real-time, ensuring that they are able to stay flexible and competitive and reduce operational costs.
3. Procurement, Purchase, and Implementation Management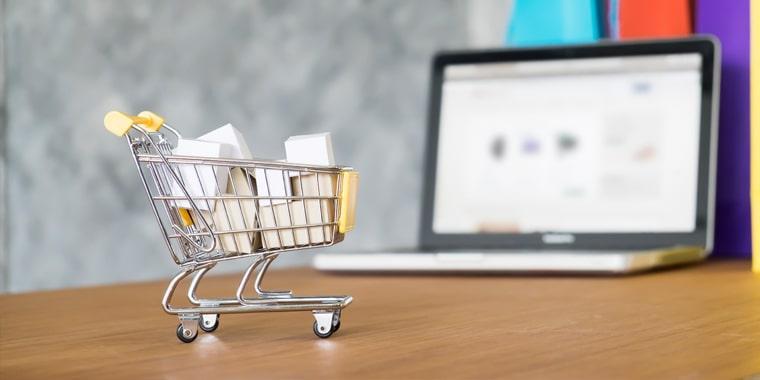 Procurement and supply of resources like goods and services required across the supply chain can be managed much more effectively with a robust procurement management module in an ERP, like the one in Tranquil.
Our solution provides visibility across platforms on all components of the supply chain, from manufacture to transport to delivery.
4. Measurement and Evaluation
If you have several disparate systems and workflows in your organization, measuring actual results against projected targets or expectations can be almost impossible.
ERP systems like Tranquil collect information precisely and organize the data such that they can quickly identify and resolve unwanted supply chain variances.
5. Efficient Prediction and Lean Inventory
ERP software in supply chain management can help to make accurate demand forecasts, ensuring minimal inventory cost – especially in the case of production processes that are in huge batches.
It is essential to maintain a lean inventory to enable 'just-on-time' production, reduce production expenses, and keep supply chains elastic.
6. Efficient Managing Demand & Procurement
When the system receives orders, it creates demand, thereby automating demand planning.
On receipt of the order, the software schedules the next steps to be taken.
The team can see real-time info about the resources and are able to efficiently plan production jobs and delivery of products. Other supply chain tasks that can be automated and optimized to increase efficiency include materials transport, warehouse management, and so on.
7. Faster Decision Making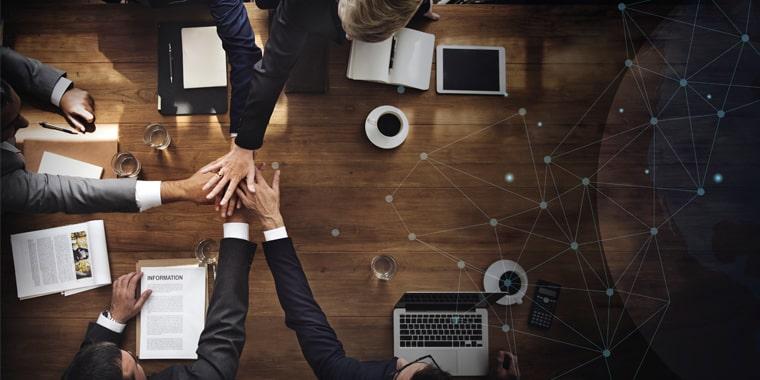 ERP and supply chain management when used in combination, empower you so that you can take quick action on the information you get.
For example – when you see that the number of units sold for a particular product is rapidly ascending, you make sure that you procure more materials to produce that item, and take advantage of the prevailing demand, boost your sales and increase profitability.
8. Risk Mitigation
ERP systems can warn you about potential delays or unavailability and automatically take action to prevent those events.
For example, let's say your main vendor is unable to supply your order. The system will send you a notification, and route the purchase order to the next preferred vendor.
9. Automation and Accessibility
ERP software is often integrated with other business systems, allowing for process automation, reducing human intervention and the possibility of errors to a great extent.
With more business being conducted remotely and, on the go, managers and senior employees need information access when they are not at their desks.
ALSO READ: Influence and Importance of ERP System in Different Industries
10. Total Control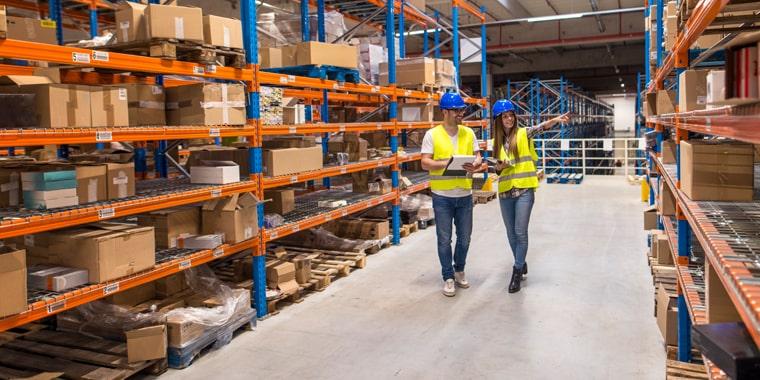 Ultimately, ERP in supply chain affords you greater control over your business operations.
A fully integrated ERP solution like Tranquil enables you to study the data to gain additional customer insight, which can help your sales team.
It also helps you oversee partner-focused marketing activities – letting your whole team view the big picture and make informed decisions.
11. Quick Processing & Documentation
ERP software can create invoices and send them straight to the consumer on product shipping. In the case of overseas shipping, it can also generate and send the necessary import-export documentation.
The system maintains an archive of information related to shipment and delivery so that errors are minimized, and deliveries can be in time.
12. Enhanced Collaboration
Supply chain management ERP software is valuable in enabling seamless coordination between vendors and companies. Suppliers connected through the ERP software can work more efficiently with your business to minimize bottlenecks, like identifying low inventories quickly and ensuring availability of the same, to help you achieve your goals.
13. Increased Visibility
Tranquil is a robust ERP solution that provides an in-depth, real-time view into your business operations.
This visibility and transparency enable entrepreneurs and managers to craft intelligent strategies about efficient use of resources – from materials to HR.
See where you're doing well, and where you aren't, and take remedial actions to improve outcomes.
14. Cloud Capabilities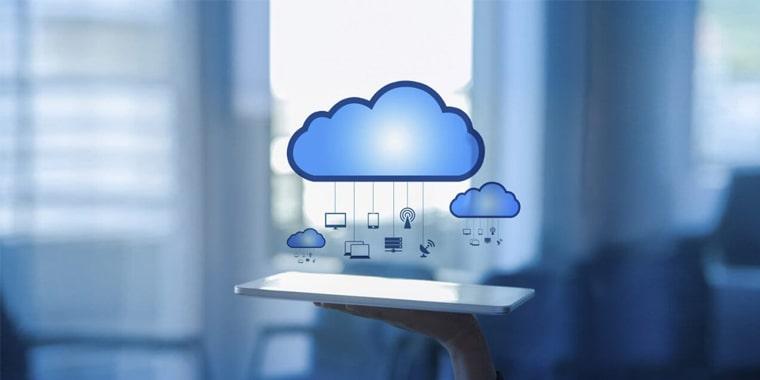 With cloud-based ERP systems like Tranquil gaining in popularity, organizations are increasingly enjoying benefits like mobility and enhanced data security.
It facilitates remote working and collaboration as the system can be accessed by any authorized person on any mobile device.
This empowers your staff, letting them make on-the-spot decisions without necessitating meetings. By providing critical business and customer information on the go, also helps field agents to deliver personalized and enhanced customer service.
ALSO READ: Benefits Of Software As A Service
Vital Features of an ERP Supply Chain Management Solution
You should remember, however, that the benefits mentioned above can be achieved only when your system prioritizes these important features:
Customization: supply chain issues will vary from industry to industry; make sure your ERP provider is able to customize the software to incorporate the functionality you require, and your dashboards display relevant data.
IT and Support: Your ERP system should not cause problems for you, rather it should simplify matters and lower your IT costs by reducing human error. Make sure that this is what you are getting.
Relevance of Supply Chain ERP in the Current Scenario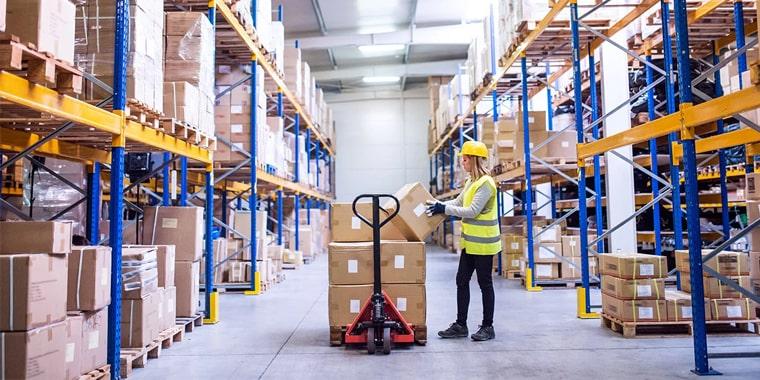 Other than precise forecasts, efficient planning, and collaborating, ERP software in supply chain brings about business disruption – and you need to be ready to adapt quickly and appropriately so that you're not left out when it hits your industry.
The pandemic has taught everyone that it is essential to be prepared and respond in time to maintain business continuity.
This has led to a shift of focus from cost saving to supply chain adaptability, speed, and managing risk, with an aim to create elastic sourcing and supply chain networks that are better connected, so that customer demands can be met.
We have already seen how performance improvements like speedy decision making, quick response, and enhanced visibility serve to make supply chain activities robust and prepare businesses for disruptions.
ERP Systems Offer Superior Supply Chain Solutions
Supply chains consist of multiple departments and organizations, making it cumbersome to manage them effectively.
ERP systems like Tranquil are invaluable tools for the development and deployment of efficient supply chain systems.
No company can afford to continue with inefficient or outdated supply chain processes – this can be easily taken care of today, by implementing a robust ERP system.
ALSO READ:  Challenges in ERP Implementation
How to Choose the Best ERP and Supply Chain Implementation Strategy
If your company already has an ERP solution, ensure you use the data and the overarching view of the organizational processes and workflows to craft a supply chain process that's more efficient.
If you're using disparate SCM systems, your business can significantly benefit by implementing an ERP system that offers access to the critical manufacturing, financial, and inventory data required for building a supply chain management process that will perform well.
You can, of course, determine which system is best depending on the specific needs of your industry and business, and accordingly, implement that system.
Tranquil is a prominent cloud-based ERP software system that helps you to manage your projects and business work in a hassle-free way. Moreover, with this software, you can access your business data anywhere, any time. If you want to manage an ERP software system, you can get in touch with Tranquil software.