How Does ERP Deliver ROI for Business?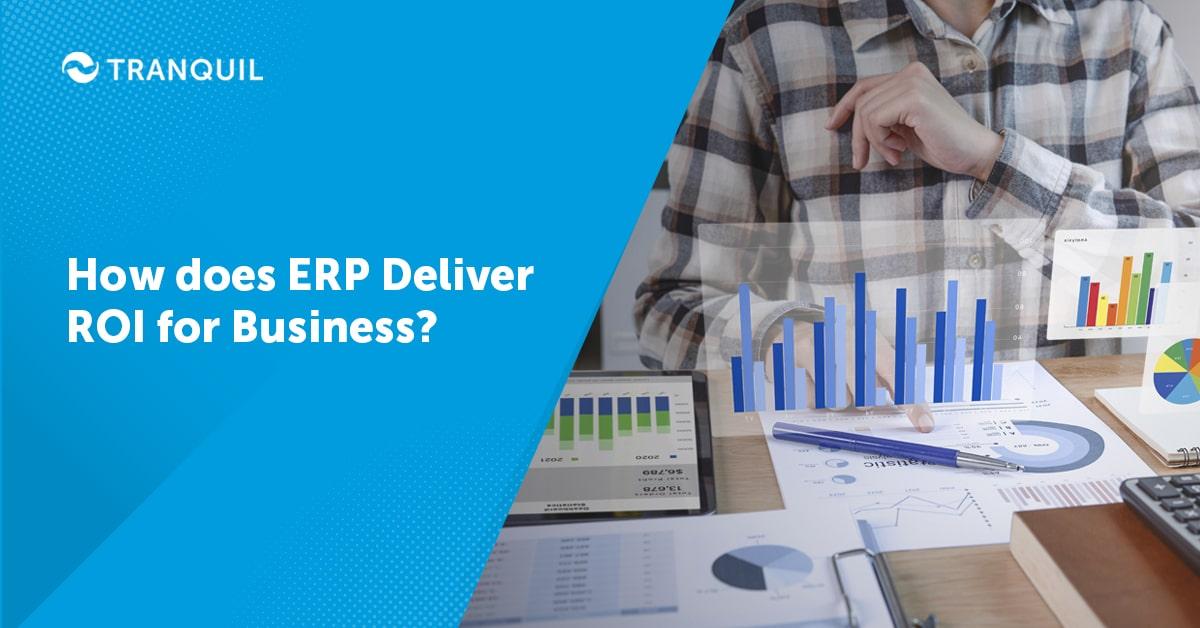 It goes without saying that businesses today, need ERP software; however, their implementation costs can be pretty prohibitive in many cases, spurring hesitancy among top management.
What many vendors and companies don't realize, is that the cost should be considered in terms of the expected returns, and should not be taken in isolation.
The ERP ROI needs to be calculated, and only then will you be able to know the true cost of implementing ERP in your business.
Why Do You Need To Calculate ROI?
Businesses implement ERP like Tranquil to bring down costs of operation, boost productivity, streamline and integrate processes, and eventually, increase profitability.
Conversely, if your expenses won't reduce, and you are unable to enjoy these benefits that you expected, and your implementation cost is high, then perhaps, it may not be a good choice to adopt ERP in your business.
Analyzing ERP return on investment is a crucial element in the process to select an ERP solution, as it clarifies how the software can be leveraged.
It will also help you see how it will impact the business in both the short and long term, to validate the investment.
ALSO READ : How ERP Can Improve Business Efficiency?
Important ROI Metrics for ERP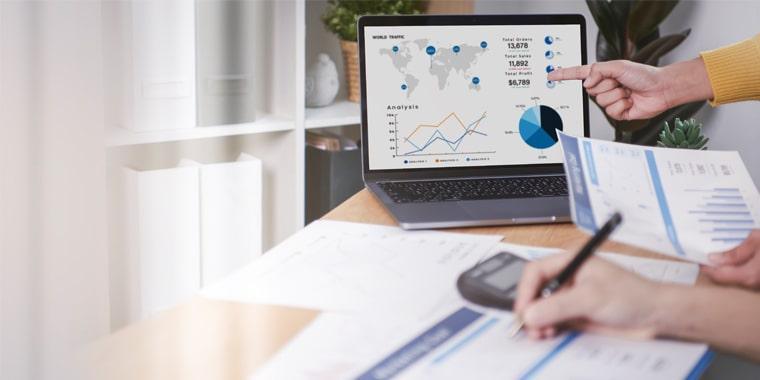 ROI of ERP implementation does not refer merely to financial gains but encompasses factors like increased productivity and efficiency in business operations as well.
These are the parameters you need to consider:
Expenses associated with regulatory compliance
Materials expenses
Labor expenses
Changes in admin expenses
Increase or decrease in efficiency of production
Projected revenue from sales and gross margin
Alterations to operation planning and control
How does ERP Implementation Help Businesses to Grow?
1. Improved Data Sharing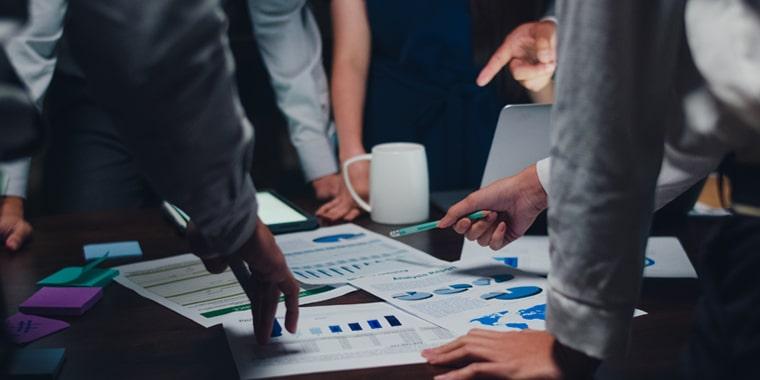 When you implement ERP in your business, it makes it easy to submit, modify and distribute crucial information to other departments and employees.
Seamless data sharing enhances communication across the organization and helps to enhance the quality of services and other deliverables.
Improved collaboration leads to predictable, and improved outcomes.
ALSO READ : Influence and Importance of ERP System in Different Industries
2. Cost-Efficiency
When all the important business functions are integrated, and there is a centralized view of the activities and departments enterprise-wide, business processes can be streamlined, saving significant costs.
You no longer need disparate systems for various departments and can avoid incurring extra expenditure and spending time in training users for each of these systems differently.
3. Agile Decision Making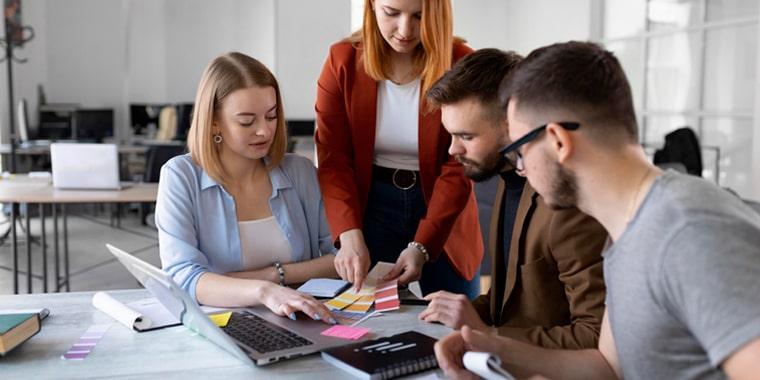 Enterprise resource planning solutions are not merely tools for enhancing operational efficiencies, but they are also excellent resources that aid crucial decision-making.
With the majority of modern ERP solutions being deployed in the cloud, even the most critical information can be accessed in real-time by teams even remotely – and this helps them when they are in the field and need information instantly.
Cloud deployments are more cost-effective and help small businesses measure performance and analyze their performance in real-time.
ALSO READ: Guide on How Do ERP Systems Work 
4. Improved Productivity
Obsolete models of resource planning are not exactly the best way to go running your business; not only will it cost you a lot more, it will also bring down employee productivity, and deflate their morale.
ERP software will enhance workforce efficiency and productivity, and improve the employee experience.
ERP systems reduce the need for manual effort tremendously and also eliminate duplication of work and data.
This means that instead of working your way through complicated processes, you will be able to cut down significantly on the man-hours needed, saving time and increasing productivity.
Those who used to rely on Excel sheets, and get stuck now and then, will especially get immense relief by implementing ERP.
Inter-department operations also can be automated, not just within a particular department; this provides real-time data to all the employees using the system and helps to bring everyone to the same page.
ALSO READ: Benefits of ERP in Purchase Department
5. Increased Visibility into Supply Chain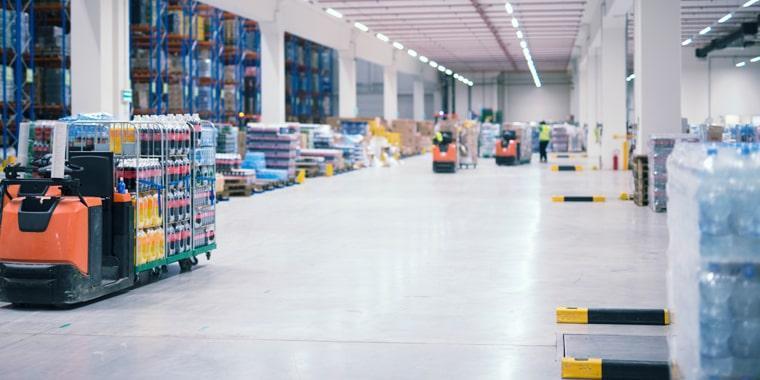 For any business that has to deal with shipping their products, supply chain management is a vital process.
Robust ERP solutions like Tranquil have the capability to analyze supply chain statistics precisely to optimize expenses in the inventory and purchase departments.
This results in improved business insights into supply chain operations, empowering entrepreneurs and managers to make informed, data-driven decisions.
This gives the business a competitive edge over its rivals.
Any problems which may arise in the supply chain will be detected by the system, and alerts sent to the relevant personnel to avert or mitigate the issues.
6. Greater Customer Satisfaction
For any business to succeed and grow, it is imperative that your customers are not just satisfied, but happy; this can only be achieved by providing superior quality goods and services.
By implementing ERP in your business, you can guarantee customer satisfaction in multiple ways.
Many ERP solutions have integrated customer relationship management tools that provide all the information you are likely to need about your customers, including purchase history and billing details in addition to contact details.
This gives you an in-depth insight into the requirements and behavior of your customers, helping you to deliver personalized and enhanced services.
ALSO READ: Ways to Improve ERP with AI
7. Communication And Business Intelligence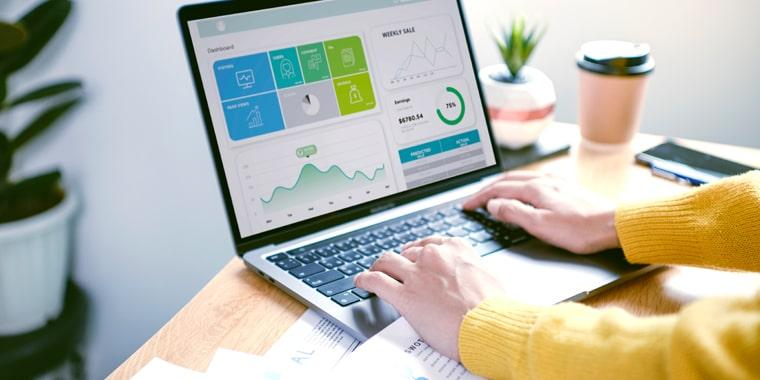 An efficient ERP system analyzes and interprets business data efficiently, empowering you with critical information, based on which you can take important decisions.
The software brings organization-wide information into a centralized system and leverages a suite of analytical tools for interpreting BI.
This fosters improved inter-departmental communication and gives you a competitive edge in the industry.
The centralized system makes it easy to generate reports for the perusal of all departments.
The dashboard can easily be customized, simplifying it to help relevant executives to study the reports and interpret the data to gain insights and make data-driven decisions.
8. Better Inventory Control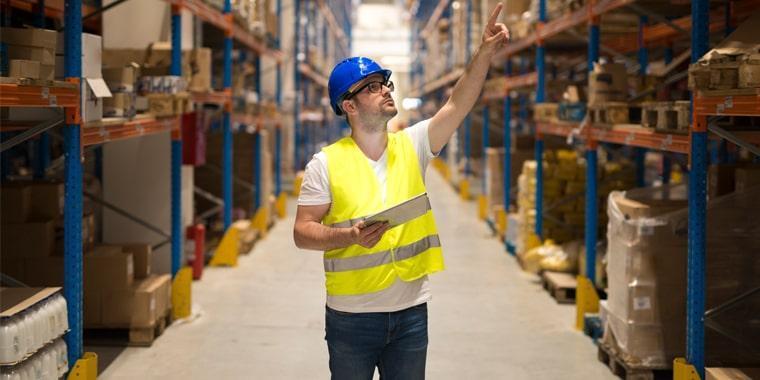 Inventory Management modules in ERP help you to maintain just the right amount of inventory required to ensure uninterrupted production; overstocking means more expenses, and understocking will lead to a stoppage of production.
Both are not ideal situations. Inventory is a crucial element in any business – especially for businesses in the manufacturing sector.
Even for retail, it is important to not get stocked out of products that are in demand.
The software monitors inventory levels, sending low-level alerts in time so that you can order and replenish requisite stocks.
Smooth production and order fulfillment means happy customers, who are likely to come back to you repeatedly.
9. Regulatory Compliance
ERP software integrates comprehensively and completely with every department in your company.
In this manner, it provides a critical and essential value to the company – that of traceability and accountability.
The ERP system is configured to ensure that quality control measures, audits, and other compliance requirements are adhered to and that your company always operates within the legal framework of the country of your operation.
10. Vendor Management
When businesses grow and expand, the supply chain and your relationships with the vendors become more complicated.
When ERP is deployed in your business, you have easy and instant access to contracts, policies, price lists, and other important documents, as well as detailed supplier information, like product portfolio and tax information.
These features help you to improve your business operations, and with production planning.
11. Human Resources
The human resources management module of your ERP system will help you streamline all HR activities, from hiring, to evaluations and promotions to relieving employees.
It will take care of all the administrative tasks, automate the monotonous activities, and free HR personnel to focus on improving employee retention and other important tasks.
12. Transactions
When an ERP solution is implemented properly, the Sales and Distribution module provides a centralized dashboard of all your current orders and customer transactions.
The information can be extracted from your eCommerce site and linked to your ERP system, enabling you to create sales reports in real-time, and helping you track your deliveries.
13. Real-time Data and Statistics
Working remotely has become commonplace now, and the global COVID-19 pandemic accelerated this method of work as more employees preferred to work from the safety of their homes.
Secondly, you have the higher-level executives and management who have to travel continuously to attend conferences and meetings across the globe.
Such employees need to have critical information at their fingertips to convert potential customers and close big deals.
Thanks to the cloud deployment of ERP solutions, this is very much possible in today's world.
All you need to access the system is a computer or mobile device with internet connectivity.
Of course, access can be controlled by giving access to relevant sections of the system, and with multiple authentication protocols, to ensure data safety.
Without access to precise figures and statistics, employees may feel discouraged, and unable to put in their best efforts.
Businesses could very well lose money because of lack of information or miscommunication and deflated employee morale that makes them less productive.
With an ERP system in place, it provides all the critical information to employees, empowering them to do their jobs optimally.
And as we saw earlier, it also helps reduce operational and administrative expenses.
ALSO READ: Benefits of ERP for Accounting and Financial Management
Final Thoughts
The benefits mentioned above are by no means the only ones – however, they are the most significant ones.
Businesses usually start out by implementing standalone tools for managing business processes – like billing software, or accounting; these are the most common.
However, as the business expands, it becomes necessary to implement a comprehensive system that can handle all the departments of the business, integrating them and centralizing information for the perusal of all relevant employees.
ERP is the ideal solution that helps businesses do that; with the significant increase in productivity, efficiency, and profitability, and cost reduction, ERP can indeed give significant returns on your investment.
It is vital in today's world to help your business to grow.
The cost of purchasing the ERP software and implementing it can be easily offset and overshadowed by the tremendous benefits your business will enjoy in the future.
Would you like to see exactly how this works? Schedule a demo with our team, and get a first-hand view of how ERP can benefit your company.
Tranquil is a prominent cloud-based ERP software system that helps you to manage your projects and business work in a hassle-free way. Moreover, with this software, you can access your business data anywhere, any time. If you want to manage an ERP software system, you can get in touch with Tranquil software.