Detailed Guide on ERP in Production Planning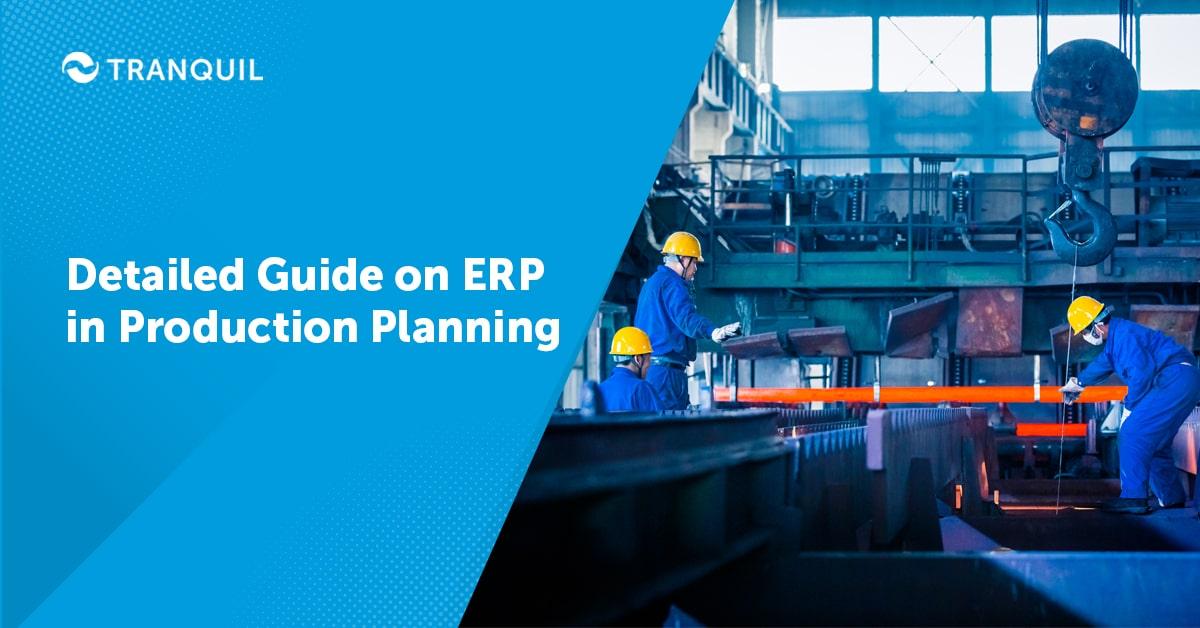 Like every other industry, the manufacturing industry has also undergone a radical transformation in its everyday operations and the way it does business.
Technology has been widely adopted for various requirements.
Smooth information flow is an absolute must for efficient functioning.
In a bid to foster better collaboration among employees, bring in automation, and streamline operations, an increasing number of manufacturers are implementing sophisticated technology.
ERP software is a suite of applications that help to automate and streamline various operations in a business, from procurement to production planning to supply chain to sales, improving productivity and efficiency in the whole organization, and increasing revenues.
A robust ERP like Tranquil allows you to access all these features remotely thanks to cloud deployment, facilitating remote work and collaboration, and round-the-clock support; it also helps you manage your inventory more efficiently, and give 360-degree visibility into your business in real-time, enabling you to make data-driven decisions to promote business growth.
How does ERP production planning help exactly?
Let us first understand what is meant by production planning, and why it is important in a manufacturing business.
What Is Production Planning?
Production planning refers to the process of creating strategies to allocate resources like employees, raw materials, finances, workstations, and so on, to make sure that production happens on schedules to fulfill orders without delays.
It is imperative that the target management for production and sales and stock levels are well planned for, and a proper estimate is arrived at.
One could say that production planning helps to optimize the manufacturing process, to ensure maximum efficiency in the production process.
ALSO READ : Importance of ERP System in Different Industries
Steps Involved in the Production Planning
Establishing production capacity
Defining your audience and predicting market demands
Effective inventory management
Reducing wastage
Assessment of risk and management control
Now let us examine what the role of ERP in the production planning process is.
How Does the ERP Software Increase Productivity?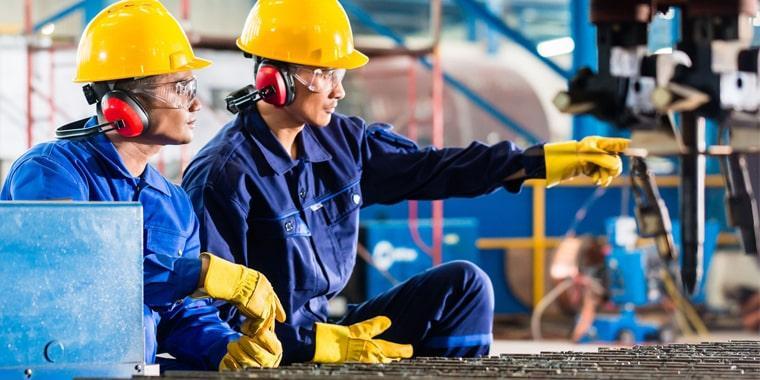 We have seen that an ERP solution is made up of several modules that help in streamlining and managing various business activities and departments, which eventually help in production planning.
All the information from across a company is made available in a central dashboard, with an in-depth and comprehensive view of the whole manufacturing process.
This lets you keep track of the status of production in real-time, without the necessity of depending on a set of employees to fill you in on those details.
Let's take an example:
The procurement team can ensure that raw materials are made available always and that it never gets stocked out, simply by monitoring the inventory level in the system in real-time.
This, in turn, ensures uninterrupted production, helping you meet customer demands.
With automation, the entire process becomes more efficient, employees become more productive, and you can serve your customers better.
ALSO READ:  Important ERP Modules and Functions
Benefits of ERP in Production Planning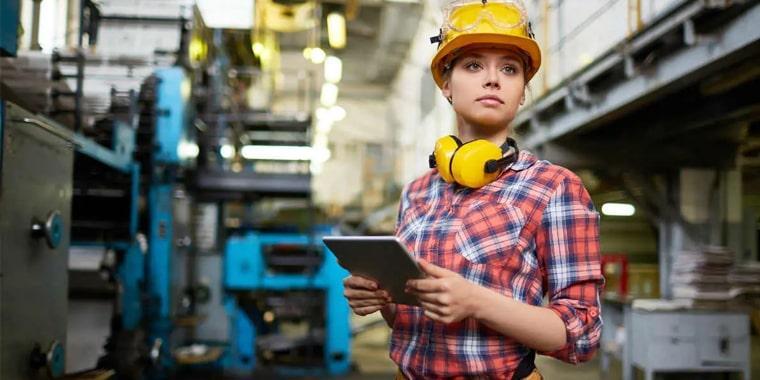 You have seen the role that enterprise resource planning or ERP software plays in production planning.
Let us now break down the specific advantages it provides:
1. Improved Customer Service
The production planning module in an ERP solution ensures that beginning with raw materials procurement, right up to the finished product rolling out, the entire process is streamlined and optimized.
It handles the scheduling and optimizing of the production cycle, eventually making sure that the final product is delivered in time, with absolutely no compromise in the quality of products.
By ensuring timely delivery, you can satisfy even the demanding customers, and foster strong bonds with them.
It helps to build trust, and you can not only get them to keep coming back for repeat orders, but they will also spread the word about your products and help you get new customers to expand your base.
2. Smooth Workflow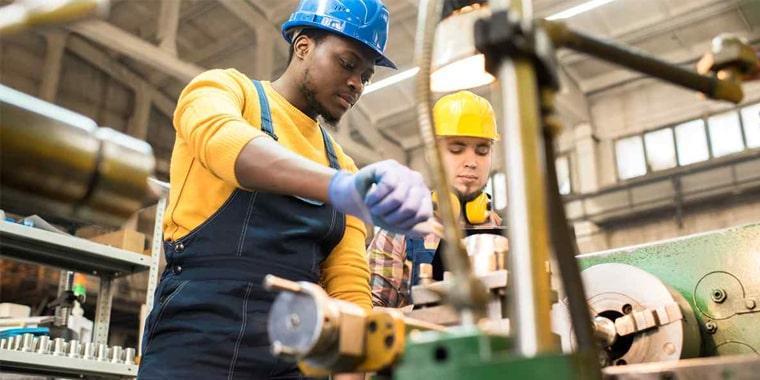 A smooth workflow is crucial to ensure efficiency in your business, regardless of the industry; for manufacturers, it is doubly important.
Without an unhindered workflow, you can expect heavy workload, delayed deliveries, lost customers, and more.
By automating workload, you can make sure that repetitive, time-consuming, and cumbersome tasks are eliminated, manual intervention is reduced, errors are diminished, and the workflow is smooth and consistent.
ERP for manufacturing helps manufacturing businesses in the planning, implementation, and controlling of production, as well as in the integration of these operations with other business systems.
ALSO READ: Benefits of ERP Software for Healthcare Industry
3. Inventory Control and Management or Material Requirements Planning
For any business, inventory control is important – but for a manufacturing business, it is a critical process.
Managing and controlling inventory efficiently and in a structured way is essential; it helps management to maintain a balance between carrying sufficient inventory to be able to meet customer demand, without overstocking and running the risk of high cost and risk of inventory holding.
Inventory Management module of Tranquil ERP continuously updates the status of inventory in real-time, placing orders automatically or sending alerts to the relevant personnel to ensure timely replenishment so that production is not affected.
It includes functionality that ensures that the stock is replenished exactly when required so that the company need not hold vast quantities of items that are working in progress.
In short, ERP production planning helps to make sure that the inventory is processed and managed in a streamlined manner.
ALSO READ : What is Mobile ERP? 
4. Improving Equipment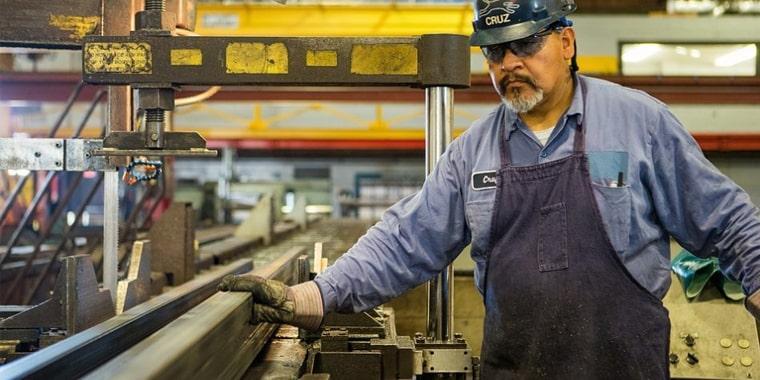 All equipment must be properly maintained with regular cleaning and servicing to keep it functioning whenever required and to avoid unexpected breakdowns.
This is in theory; in practice, however, this rarely happens, and servicing is put off or inadvertently gets delayed.
This causes a sudden breakdown or even damage of essential machines and equipment, resulting in a stoppage of production – which eventually translates into delayed production and failure to meet the targets to satisfy customer demands.
All these problems can be resolved by implementing ERP in production planning, as it can help in scheduling regular maintenance and service, and ensure timely cleaning to prevent breakdowns and eliminate major repairs in the future, especially when it is important for productivity to be high.
This way, you will be able to ensure that your machinery is in shape, up and running when required, and has the capability to meet target outputs; this also ensures optimal use of resources.
ALSO READ: Benefits of ERP for Accounting and Financial Management
5. Boosting Employee Morale
A chaotic workflow can stress out your employees, and cause burnout; this can be completely reversed with a systematic and smooth workflow.
It can help reduce employee stress significantly and increase their productivity.
Stress can hamper manufacturing, as it can be extremely distracting, cause fatigue both mental and physical, ultimately causing defects in the products being manufactured on the shop floor.
An effective ERP system can help keep all such problems at bay.
An ERP system will foster improved collaboration, and help employees and teams across departments to meet their deadlines calmly and efficiently.
Staff on the shop floor are well informed of their tasks, responsibilities, deadlines, and milestones, and are given timely reminders to help them achieve the goals in a hassle-free, organized way.
6. Avoiding Delays and Downtimes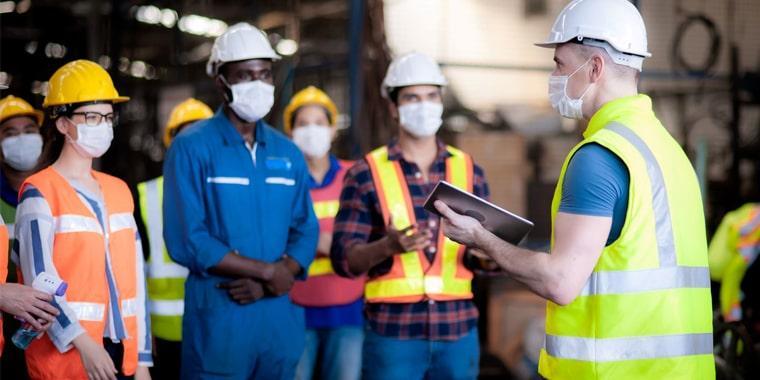 Downtimes or idle time in manufacturing is nothing but the times when workers or machines are unproductive, but they are still getting paid.
This means an added expense for the company without corresponding returns.
This could happen due to any one of several possible problems like raw material shortage, machine repairs, power outage, and so on.
However, by adopting ERP software, this unproductive period can be avoided.
The system schedules timely machine maintenance, inventory replenishment, and so on, helping to keep downtime or idle time to a minimum.
The software coordinates with the procurement department to ensure timely release of raw materials and makes sure that production continues without disruption, and finished goods roll out right on schedule.
ALSO READ: What are the Challenges in ERP Implementation?
7. Enhanced Performance and Quality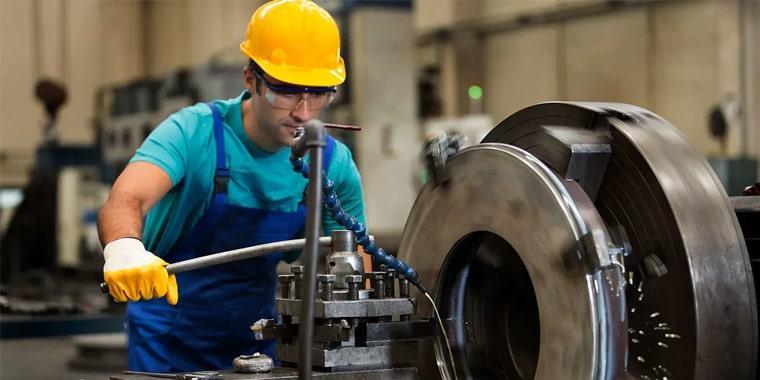 Quality control is absolutely essential in manufacturing, to make sure that there are no defects in the final products, and only high-quality products make their way to the customers.
In fact, at different stages in the manufacturing process, your products need to pass the requisite industry standards, to qualify as acceptable; it will ensure the high quality of your finished goods.
This is imperative if you want to run a successful business.
And if you succeed in ensuring product quality, you can be sure, that your customers will become your brand ambassadors and spread the word about your company without your asking them to do so.
Final Thoughts
Implementing an ERP solution is a surefire way of streamlining business processes, boosting performance, increasing productivity, and enhancing revenues.
While it has already been implemented in numerous companies, ERP is all set to become a must-have for any manufacturing business across the world.
By adopting an effective, flexible, and customizable ERP system like Tranquil for production planning, you can experience significant growth in your overall productivity.
Are you interested in seeing how exactly it will work?
Schedule a demo with us, and our representatives will be happy to show you how our ERP system will help take your manufacturing business to the next level, and answer any queries you may have.
We look forward to hearing from you soon!
Tranquil is a prominent cloud-based ERP software system that helps you to manage your projects and business work in a hassle-free way. Moreover, with this software, you can access your business data anywhere, any time. If you want to manage an ERP software system, you can get in touch with Tranquil software.