What is Business Process Improvement (BPI)?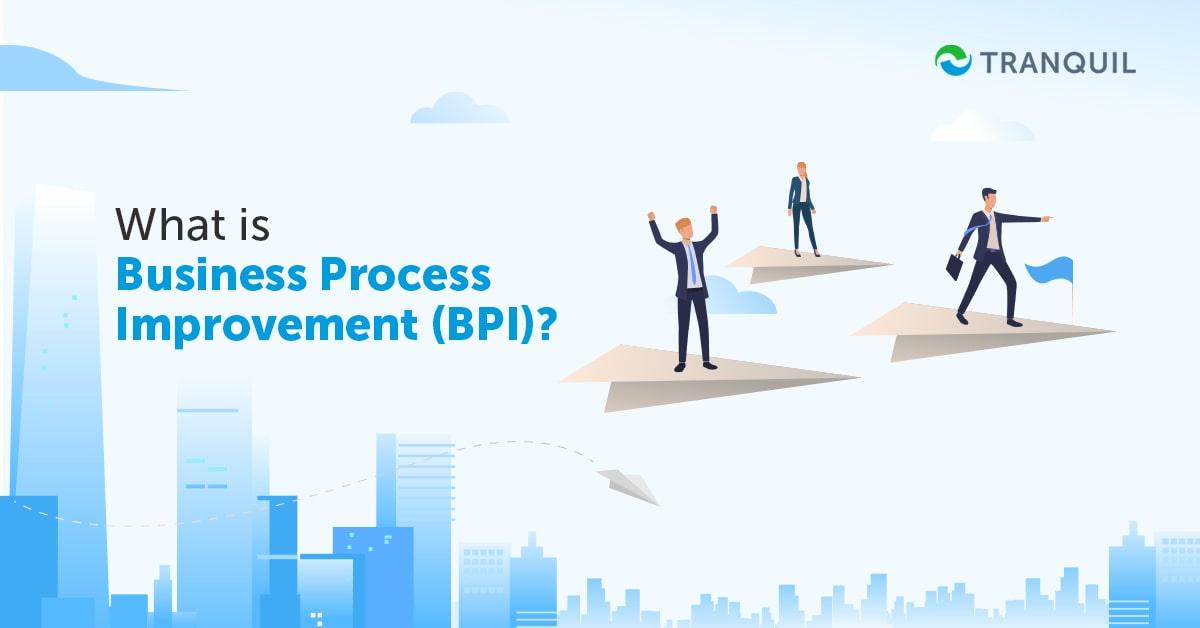 You may have heard about changes made to processes in your workplace, designed to improve productivity and increase efficiency.
There are several tools that help to improve processes and the way you do your everyday work.
But what exactly is it all about, and does it actually offer any benefits?
Business Process Improvement or BPI is a set of practices like discovery, mapping, documentation, analysis, and finally, redesigning of a particular practice, in order to improve its efficiency.
You can think of them as recipes used to generate an output that greatly contributes to the better functioning of your business.
Every department in a business has its unique set of processes, and at times, you don't stop to consider how efficient or not the process is.
This can have negative effects on the company's performance and slow down growth.
ALSO READ: Ways to Improve the Procurement Process
BPI is a practice that introduces steps to maintain and boost the overall efficiency of your business processes.
But how and where do you start? You first have to identify the processes that need improvement. And how will you do that?
Common Symptoms of Inefficient and Ineffective Processes
You can identify inefficient processes by these symptoms or signals:
1. Non-repeatable Processes
If you need to recreate your process whenever you have a setback, it shows that the process needs to be improved.
Processes are generally a set of standardized tasks, activities, and participants, intended to generate the same outcomes effectively.
However, if you need to replicate the process to get the same outcome, then that needs to be fixed.
2. Lack of Process Knowledge and Information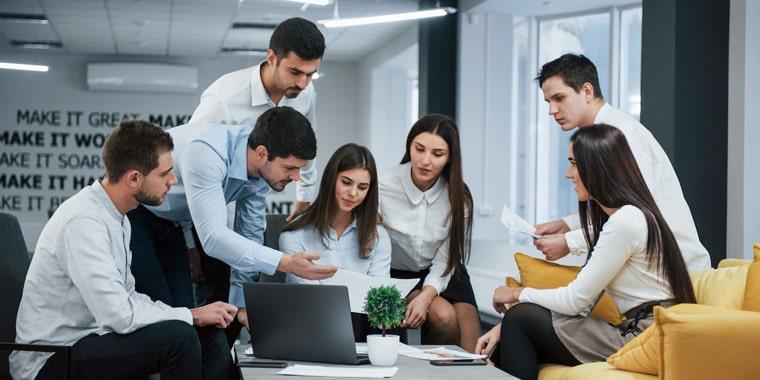 Your processes can also become inefficient if your employees are unclear about how the process is executed, and/or the outcome expected.
The processes are not carried out in the manner they should be, and this can lead to gaps in operations and avoidable revenue leaks.
This is another situation you need to resolve and improve the process; educate your employees about the process and what is expected from them.
ALSO READ: How ERP Can Improve Business Efficiency?
3. Having Little or no Control Over your Processes
Things have a tendency to go out of your control in any business, and here, process control is crucial.
It is absolutely essential that you have complete control over not only process standards, but also the accountability and documents.
There could be utter chaos without it; and if that is the situation, you need to improve the processes and have better control.
4. Inconsistent Output
A business thrives when it delivers outcomes that create value for customers.
If your outcomes are inconsistent, this means there are flaws in your business processes.
You need to quickly fix the issue so that your processes deliver consistent valuable output to your customers.
5. Your Customers are not Satisfied
It is normal for any business to get some negative feedback once in a while; but if the criticism is high, you have to start examining what is going wrong.
It's a huge red flag, and you need to plug the leaks in your process to ensure customer satisfaction.
ALSO READ:  Common ERP Challenges
6. Your Business is Taking your Opportunity to Decision
Everyone works to have a good quality of life – so that you get to spend quality time with your family, and do things you enjoy.
However, if you are so overworked that you have no time or energy left to enjoy your life, are not getting enough sleep, and are frustrated all the time, it means something is wrong at work.
Your business or job is taking over your life, it's time to rethink your processes, and redesign them.
Methods Used to Practice Business Process Improvement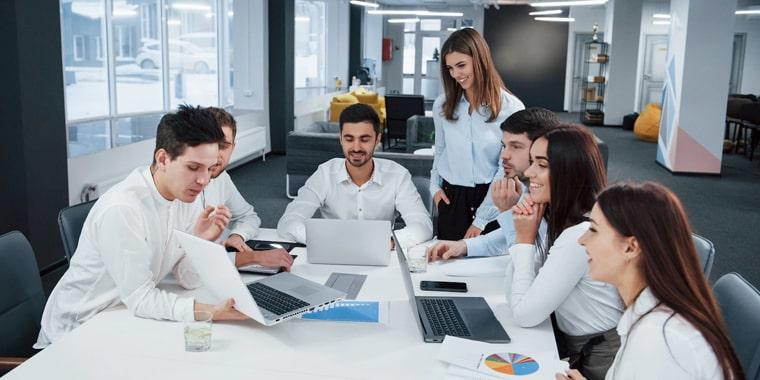 BPI is an excellent way of automating, streamlining, and optimizing your business processes.
Though there are several business process improvement methodologies, usually a few of them are used in combination:
1. Process Discovery
This refers to the viewing, analysis, and adjustment of the fundamental structure and processes that together form your daily business operations.
It refers to putting all of it down on paper, or on digital documents, so you can see and learn from them, and improve on them.
The discovery enables you to collect every element of the business process including procedures, people, resources, protocols, technologies, and anything else there may be.
You could get started by creating a standardized process discovery questionnaire that is based on consistency, priorities, exceptions, etc.
ALSO READ: Advantages of ERP for Education Sector
2. Process Documentation
Documentation can be defined as creating an in-depth guideline about executing a specific process – an important method that lists all the activities required to carry out that process.
Documentation can help you keep checklists, process maps, SOPs, document templates, tutorials, etc. in order.
This way, you don't have to bother about creating a step-by-step reference in the process. Yes, it is an exhaustive exercise, but essential.
3. Business Process Mapping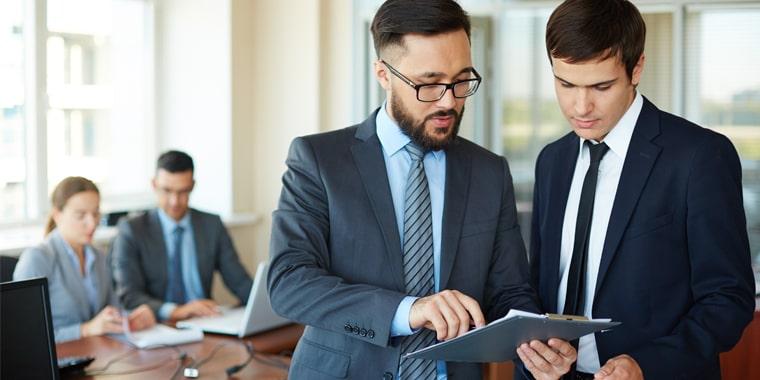 With process mapping, you create a workflow diagram of the process to understand it thoroughly and to see its relationship with other processes, especially, how it overlaps with them.
It summarizes all the roles, activities, and business entities that are part of the business process.
These maps represent the business process graphically, enabling you to discover the current method of your operation, and offer the visuals required to discover latent inefficiencies and opportunities for improvement.
4. Better Communication
Communication is the most essential element in business processes, without which, a process is simply a set of activities with no connection to one another.
Improved communication is imperative to BPI.
With effective communication, you can have continuous improvement, as it can help you have more clarity in everything and reduce confusion.
ALSO READ: What is Product Bundling?
5. Improved Handoffs
Transferring information and responsibility, and sometimes, a person, to another department, system, or person, is what we refer to as business process handoff.
To ensure the smooth running of the business process, it is vital that this transfer happens smoothly.
Only then can you set clear expectations, avoid making assumptions, communicate efficiently, and make the process transition clear and transparent.
6. Enhanced System Integrations
In any process, systems are important; it goes without saying that making your systems integrations more efficient is critical to BPI.
You need to make sure that all your automation tools and systems are efficiently integrated so that you don't have to face difficult situations later.
Your systems should not seem like a digital Rolodex to you; if they do, then you need to schedule a discovery.
7. Training and Education
As we mentioned earlier, your employees must know what is the process in detail, how it works, what their roles are, and what are the expected outcomes.
Without that, the process is highly likely to fail.
It is therefore vital that your employees are properly trained and educated about the execution of business processes.
You can achieve this with documents and exercises, and impart knowledge all throughout your organization.
ALSO READ: Benefits of Having an Employee Self-Service System
Benefits of Business Process Improvement
Now that we have seen what BPI is and what are the different methods used for it, let's take a look at the business process improvement benefits:
1. Improved Productivity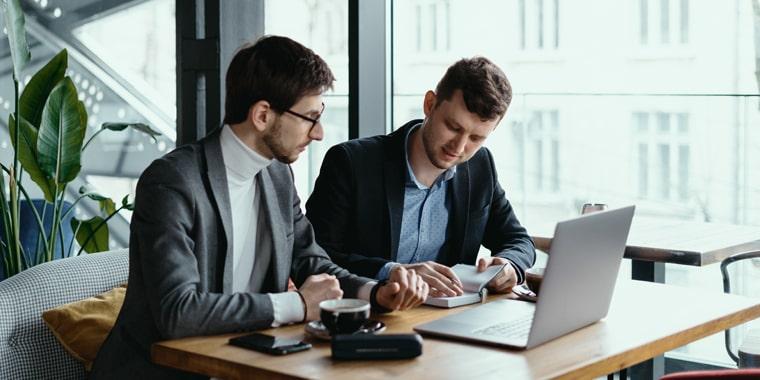 Manual workflows and systems can be cumbersome and time-consuming.
They can be automated with process improvement measures, saving you and your employees a great deal of time and effort.
Stuff like sending emails, transferring data, manual form filling – all of this can be avoided, and you can focus on value-adding and revenue generating activities.
Let's take the example of an eCommerce store, and you have to add new items to the product catalog.
It can be awfully time-consuming if you have to manually enter every item. Even in case you hire someone to do it or outsource it, you will have to approve all the items before they go live, to make sure everything is in order.
Similarly, paying your suppliers for the products and services you purchase from them, is also time-consuming – but not if you have a vendor payment app that automates this activity.
Process improvement can help you save time by cutting down the number of steps you need to perform, and streamlining approvals.
You can instead focus on finding new and better suppliers and supply channels, improve your customer service, and improve on other issues that can boost revenues right away.
ALSO READ: Influence of ERP System in Different Industries
2. Happy Employees
Nobody enjoys performing the same duties or routines every single day, and therefore, it is important to keep your employees motivated.
If your employees are happy and motivated, they will do their jobs well, and even think of new ways to help improve things at your company.
The feeling that they have contributed something valuable and made a change, can give employees great satisfaction.
Move employees away from cumbersome routines and drudgery, and let them know that they can make meaningful impacts in the workplace while adding value to their own careers.
3. Satisfied Customers
While it would be great if you could personally interact with every single customer, thank them for their patronage, and make them all feel special, we all know that it is just not possible.
But with automation and technology, you can definitely come pretty close to it. With events like webinars, specific pages on your website, and thank you email messages, you can help build customer trust and loyalty.
These positive experiences will motivate customers to recommend your business to their friends and family.
And it's the best kind of publicity you can have.
ALSO READ: What are Backorders and How to Manage or Avoid Them?
4. Reduced Risk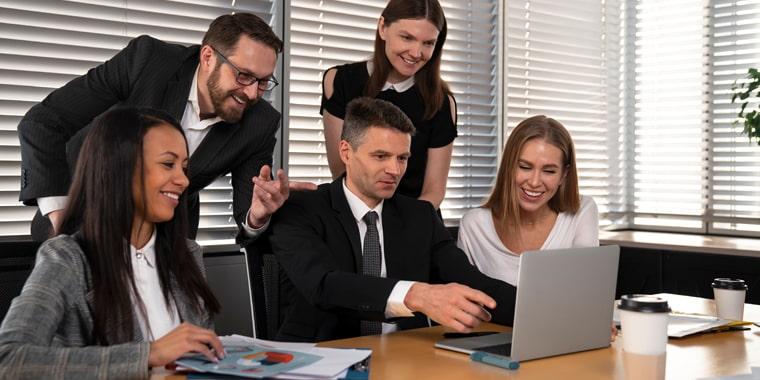 Manual work is always vulnerable to human error – whether it's data entry for new products, generating invoices, making calculations, or information transfer from one system to another.
Regardless of how impeccable your system is, the human error factor is simply unavoidable.
However, with the right improvements, tools, and automation, all of this can be avoided. Things that people struggle with, technology can handle with ease, and with no error.
Conclusion
In the initial stages of a company's business, they may not realize the importance of business process improvement and automation, and may simply dismiss it as something they may consider later. However, that could turn out to be an expensive mistake. Process improvements help a business to grow. If you have not yet implemented automation for your laborious tasks, you are wasting your time, and that of your employees, and are definitely not in the best position to ensure business growth.
The right software can help you streamline and automate business processes of all the departments in your business. Tranquil is a robust ERP solution that can help you do this, and a whole lot more. Whether it's finance, inventory, production, or human resource management, our ERP solution can help improve the processes in all these areas, and accelerate your business growth.
If you are not sure how it works, simply schedule a demo at a time of your convenience, and our team will explain it all to you. We will be happy to answer any queries you may have.