What are the Challenges in ERP Implementation?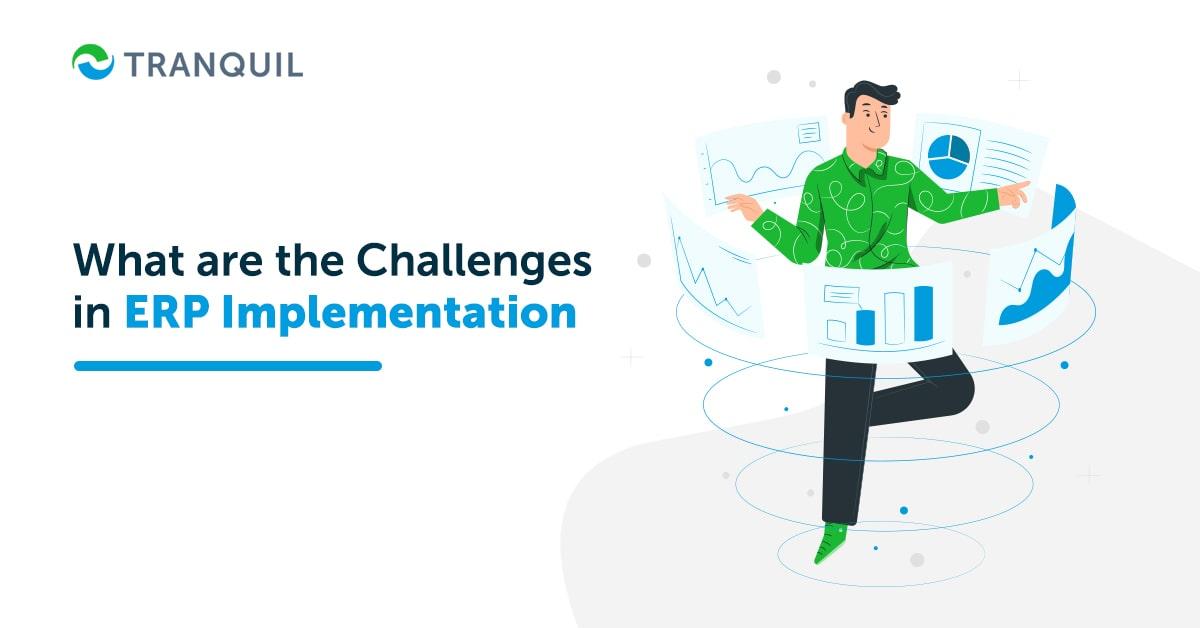 Technology simplifies lives, but sometimes, it can complicate matters as well.
Today, several organizations have implemented ERP as it offers numerous benefits; but it also does have its own challenges.
Today, we'll take a look at what the challenges of ERP are.
Let's start by understanding the basics.
ALSO READ: ERP implementation Failure Reasons and Tips to Avoid
What Is ERP?
ERP is a software solution that helps businesses automate and streamline business operations, minimize errors, and boost productivity.
From HR to accounting, from procurement and warehousing to sales and marketing, every business activity is supported.
The software includes a central repository of data that can be accessed by anyone in the organization; it provides a single source of information and connects multiple departments.
ERP offers real-time information.
What Is ERP Implementation?
This refers to the redesigning of the processes in an organization so that the capabilities of the new system can be leveraged.
It includes software configuration, migration of data, employee training.
The entire process can take weeks, months, or a year and above, depending on the size of the organization, and is managed by a specially formulated team comprising members from all departments where the change will be affected.
ALSO READ: Important ERP Implementation Questions to Ask
Why Does Implementing ERP Become Challenging?
The process of implementation can be complicated, as it may drastically change the way the business is conducted, pan-organization.
Employees may have to change the way they work, and that is never an easy task.
People are usually resistant to change.
The project management has to be very strong and persistent, to ensure that the new system is accepted and implemented.
Only then will the implementation be successful, and support the business needs of the organization.
Also Read : How ERP Software is Playing Role to Improve Business Productivity?
Key ERP Challenges of Implementation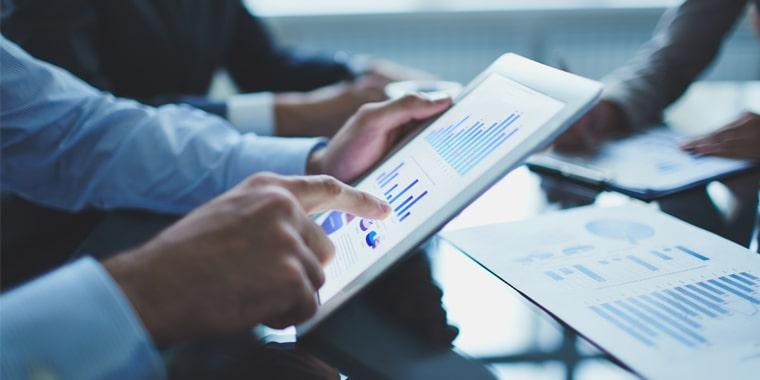 As implementing ERP involves technology and people, it can face people-centric challenges, as well as technical glitches. These are the most common challenges of ERP implementation:
The challenges begin at the early stages, pre-implementation:
Approval from Top Management – often the delay is caused by the low importance given to processing such requests quickly by the top management; every day's delay can negatively impact the results.
Selecting the Right Vendor – the market today is flooded with ERP solutions; it can become a little overwhelming to sift through the mountain of solutions and select the one that is right for your organization.
ALSO READ: Important ERP Implementation KPIs to Know
Challenges in the Implementation Phase:
1. Managing the Implementation
This is the first and probably the biggest ERP system challenge.
ERP cannot be implemented in any organization all at one go; there are numerous phases.
They include:
Discovery and planning
Design and development
Deciding on integrations
Migrating data
Testing
Launching the solution
Tech support
Updates post-implementation
Every phase in management is crucial, as all the elements have to be perfectly managed and executed.
It is imperative to decide what processes need to be integrated into the ERP solution; the more the number of departments, the more time it may take to select.
By choosing appropriately, daily operations can be speeded up.
Every department and employee that will use the system will need to wholeheartedly participate to ensure the success of its implementation.
And this is probably the most challenging task, as every department has its own unique goals and responsibilities in addition to the project responsibilities.
For the management of the ERP implementation to be successful, it is essential that the project management team is strong, determined, and perseveres to the end.
They also need to set achievable deadlines and milestones and have realistic expectations.
Two-way communication is important, as the management needs to get feedback from employees regarding any issues they have with the new system.
ALSO READ: Future of Enterprise Resource Planning
2. Planning the Transition
It is not easy to get it right – the time needed to implement an ERP system successfully in an organization.
A very common reason is the addition of functionalities of features to the solution at a later stage, while they were not in the original plan; the second main reason is not having a proper estimate of HR requirements.
To ascertain that these issues won't plague your implementation, it is vital that you have a practical and lucid plan in place.
A realistic plan that allows for unforeseen delays and expenses, and makes provisions in advance so that the project stays on track, and facilitates informed and timely decision making.
3. Integrating Data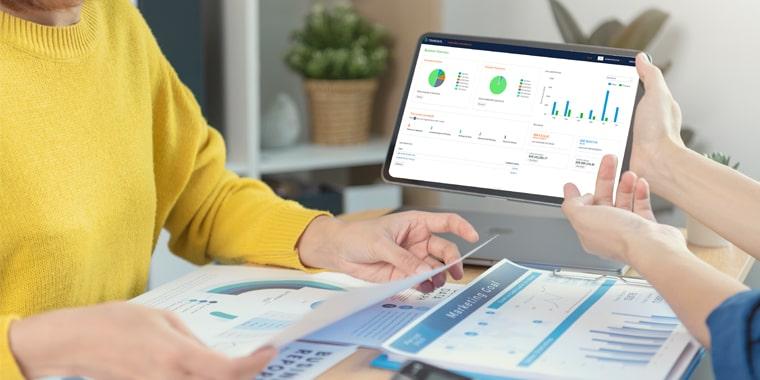 Perhaps the biggest advantage of ERP software is the unified and precise database for the entire organization.
A critical part of the successful implementation of ERP is proper data migration, which simply means transferring all the data from the various existing systems into the single database in the ERP solution.
While this sounds easy, it is actually one of the key ERP challenges, as the data has to be collected from disparate solutions, spread all over the organization, with some of it buried deep in accounting systems or applications unique to specific departments; you may even have a part of it only on paper and not yet digitized.
Ergo, data migration needs to be planned meticulously, and executed with great care; only then can the implementation of the ERP be smooth and without delays.
This activity also provides the opportunity to weed out data that is obsolete or redundant and was just occupying space in your legacy systems.
For this reason, data migration should be high on your priority list.
Also Read : Influence and Importance of ERP System in Different Industries
4. Cleanup of Data
This can be also considered a subset of data migration.
As we saw in the paragraph above, there is likely to be a lot of redundant data – duplicate records of the same facts, as several departments often interact with the same customers, products, and so on.
In addition, to duplicate records, there may also be inconsistent data, like different spellings of names, incomplete addresses, wrong contact numbers, vendors or customers who are no longer dealing with your business, and the like.
Cleaning up the data can itself be a humungous task – removing duplicate records, adding missing information, validating data, and so on before migrating it to the ERP system.
Remember, it is imperative that your team understands the importance of data hygiene; and assign portions to relevant departments – financial data for accounts data, customer details to be handed to the customer service team, and so on.
ALSO READ: Common Inventory Management Problems and Solutions
5. Managing Change
This is, without doubt, the biggest of the human-centric ERP system challenges; people, by nature, resist change.
Nobody wants to come out of their comfort zone.
Implementing ERP is not just about switching to a new system.
The entire methodology of doing business is overhauled.
This transformation is necessary to get the desired results like increased productivity and efficiency, with the implementation of the new solution.
It thus necessitates a change in the attitude along with the work processes.
This hurdle can be overcome by educating the employees about the need and importance of the new system, how it can benefit them and the organization as a whole, and the like.
They should also be trained properly in the use of the system, and how it works.
ALSO READ: Ways to Improve ERP with AI
6. Handling Budget Overshooting
It is very common for ERP projects to overshoot their budgets once the implementation process starts; that is usually because organizations have no proper idea about how much work is needed to make the transition to a new system, and how much business disruption may happen – and eventually the end up spending a whole lot more money than they thought they would.
It makes more sense therefore to always budget a little extra at the outset to take care of unexpected circumstances – for example, if they have to hire a consultant for the implementation – and eventually stay within the budget.
Also Read : How to Choose the Best Business ERP Software Solution for Your Organization?
7. Continuous Improvement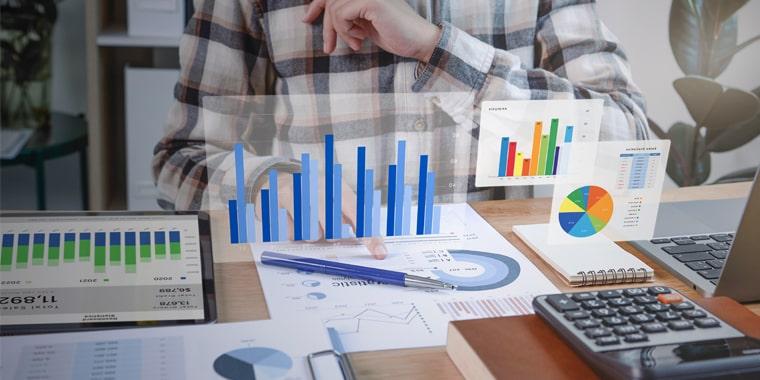 The last but certainly not the least of the challenges of ERP is, that it's not a one-time thing, but something that needs continuous monitoring and updating.
It needs to be flexible and scalable, and evolve as the business grows, not remain static.
After its deployment, the project team has to carry on with managing the project, resolving issues, and providing new functionality as the requirements arise.
ALSO READ: What is Inventory Cycle Counting?
Most organizations will use ERP systems for years after implementation, making it essential to conduct periodic audits or reviews to evaluate its continued effectiveness.
If the system is failing to meet the changing needs of the business, it should be revamped to have added capability.
Obsolete ERP systems may actually hamper your business; a review will tell you if you need to upgrade the system or even move to a totally new, cloud-based system that offers a slew of improved features.
Conclusion
Regardless of the ERP challenges, there is no doubt that an ERP solution can greatly benefit an organization. If you have the right software partner to advise on the appropriate software and offer you continued tech support after implementation, it can be a pretty smooth experience. These challenges will be taken care of by your external team, while you continue to focus on growing your business.
Tranquil is a prominent cloud-based ERP software system that helps you to manage your projects and business work in a hassle-free way. Moreover, with this software, you can access your business data anywhere, any time. If you want to manage an ERP software system, you can get in touch with Tranquil software.