Explaining the Differences between Conventional ERP and Cloud ERP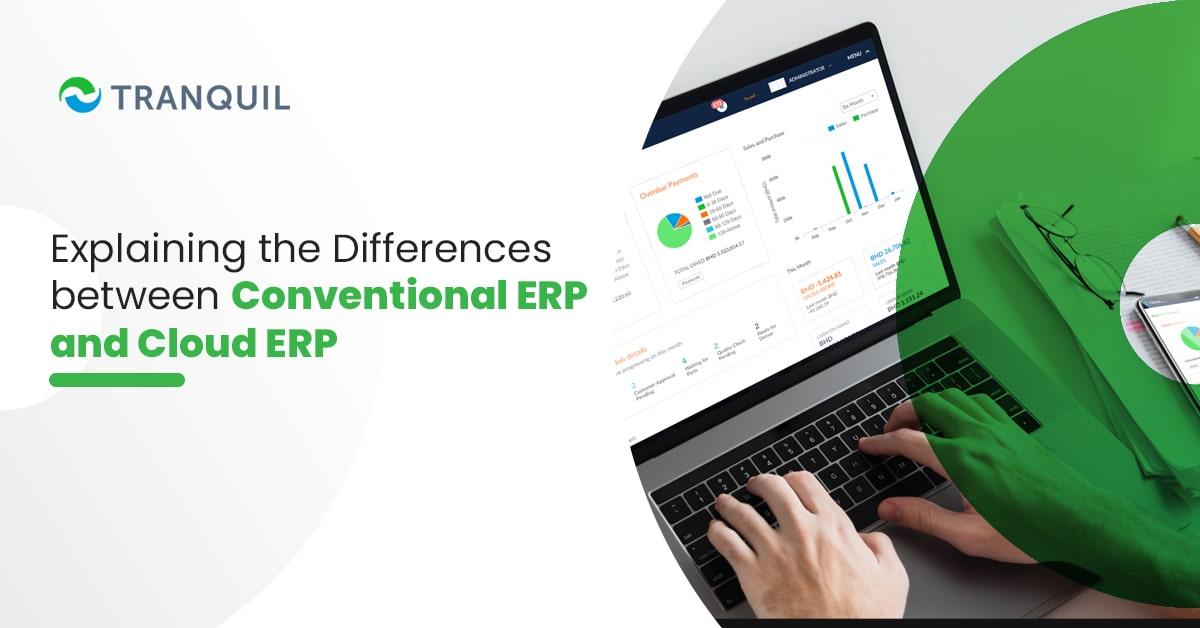 In any business, managing all the processes and controlling everything becomes more and more difficult as it grows.
ERP systems like Tranquil have become essential for a business that wants to improve efficiency, maintain consistency, and enhance productivity and profitability.
Companies also enjoy a significant reduction in costs, especially working capital, and gain a competitive edge.
Enterprise Resource Planning System is a software solution used by management to integrate business processes into the unified and manageable workflow to manage and monitor critical business processes.
In addition to automating processes like project planning, and sales, it also keeps track of the performance of those departments, and handles payroll, accounting, and other administrative tasks.
The emergence of cloud computing has multiplied options for ERP integration, as compared to traditional on-premise ERP systems.
How exactly do these two types of ERP differ?
To understand this, let's first look closely at both systems.
On-Premise ERP
In this system, the software is deployed on the company's servers and made available via internal networks – it was the way ERP was deployed till cloud computing was fully adopted, that is, the mid to late 2000s.
Conventional or on-premise ERP still accounts for more than half of the total ERP market.
As the entire system is on the company premises, it has full control over the assets, and it bears complete responsibility for the safety and integrity of the software; the company also bears the entire cost of the deployment, hosting, and so on.
You would also need to have the dedicated infrastructure, and have an in-house IT department to keep it operational.
This control and greater security are the chief reasons that companies choose the on-premise implementation of ERP.
Industries that handle a lot of sensitive data, like healthcare, industrial, and government institutions, prefer conventional deployment.
ALSO READ: Some Interesting facts about the CLOUD ERP Solutions
Advantages and Disadvantages of On-Premise ERPs
ERP systems deployed on the premises are easy to customize as per the specific needs of that company; in niche industries like specialized manufacturing and most financial institutions, this is essential.
It gives organizations greater control over the software and ensures the safety of the data.
However, mobile accessibility is a huge problem for conventional ERP deployments, as it usually necessitates a third-party client for enabling communication between the software and the mobile device.
This can create problems and confusion.
Cloud ERP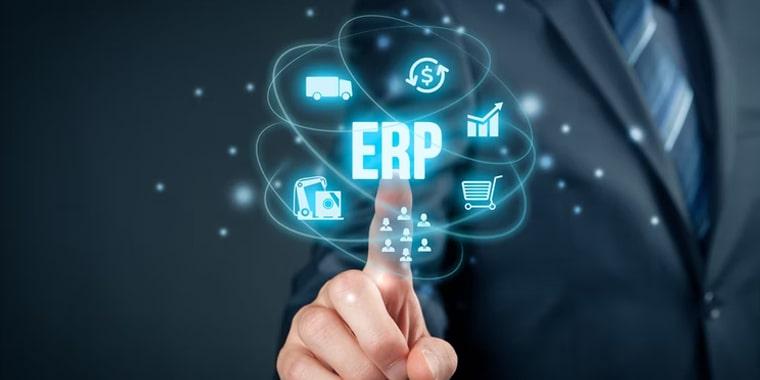 Here, the ERP software is deployed remotely, on a cloud platform, as a complete app.
It is easy to use and has the essential functionality to streamline the processes of most businesses.
It is a set of readymade tools, which may not be possible to modify significantly.
These are lean apps that can be scaled as your business grows, and are available for maximum time thanks to cloud computing.
It doesn't necessitate complex infrastructure, which makes it ideal for smaller companies.
The industry is witnessing a major shift from conventional to ERP cloud computing.
It enables automation and is flexible, helping to increase the overall workflow efficiency.
It operates as a web app but with access management that's more flexible.
Though some companies are concerned over data security, cloud vendors actually have stringent data security standards, even conducting audits by third parties to be sure.
This is ideal for companies that don't require extensive customization, like consulting and recruiting firms, software development and outsourcing companies, and so on.
In fact, heavy customization is not required for most businesses and is mainly sought by the banking and financial sector, industrial orchestrations, and more.
Cloud ERPs are also the first choice of small and medium-sized companies, and startups.
ALSO READ:  Benefits of Public Cloud Computing
Advantages and Disadvantages of Cloud ERPs
Data security is a huge concern for businesses who want to invest in ERP software, as a lot of sensitive information is stored in its database, like employee information, customer information, company financial information, and even trade secrets.
However, with reputed cloud providers, this is not an issue as they employ extremely strict protocols to maintain data security; customers can also get an audit performed by a third party if they are not convinced about the cloud provider.
One of the biggest benefits of cloud ERP systems is the mobile accessibility feature – with some providers even offering mobile apps on native platforms.
The need for any time, anywhere access skyrocketed during the Covid-19 pandemic, with lockdowns forcing most employees to work remotely, from their homes.
Though mobile accessibility gives rise to security concerns, cloud providers give the assurance that the access is strictly controlled with two-factor authentication and other layers of security.
Customization is also possible with cloud ERP, though perhaps not to the extent offered by conventional ERP deployment; but then again, not all types of business require extensive and highly specialized software.
ALSO READ: Benefits of Mobile ERP and Features
How Do Conventional ERP and Cloud Computing ERP Differ?
1. Ownership Costs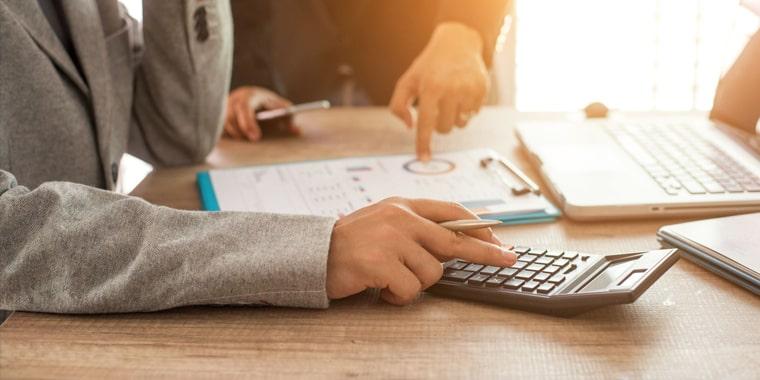 Conventional, on-premise ERP deployments necessitate huge investments not only at the outset for buying the software, but ongoing expenditure to manage it, including hardware, servers, and other facilities, trained IT personnel, and so on.
If you don't already have a dedicated IT department, you may have to create one and invest in hiring and training additional staff.
Moreover, your IT department has to spend most of their time, effort, and money to ensure maximum availability of the software; they have to maintain the server rooms, hardware, and the software.
Cloud-based ERP systems don't require organizations to make huge investments either initially or even later.
It is simply implemented, and accessed via the computers' internet connection.
The IT infrastructure is hosted and maintained by the ERP vendor, and they also ensure that the system is up and running with minimal downtime.
Securing the data and protecting it from cyber-attacks is also their responsibility.
This means you don't have to worry about having dedicated IT staff, or can do with skeletal IT department; they can concentrate on innovation, and strategizing to ensure swift and effective business growth instead of spending energy on the maintenance and management of on-premise systems.
Cloud ERPs are normally paid as you use systems that you can subscribe to, and increase or decrease as per your needs, easing management of your cash flows.
The IT savings add up over time; cloud-based ERPs can cost 50% less than conventionally deployed ERP software.
ALSO READ: How Cloud-ERP Software Helps Saudi Businesses?
2. System Upgrades and Enhancements
Though customization is easier with on-premise ERP, when it is time to upgrade the software, those customizations cannot be easily re-implemented with the newer versions.
When the ERP vendor releases new functionalities and fixes, the previous customization will be lost in the upgrade process.
Your IT team will have to restart the customization process all over again.
That is, the ERP has to be redeployed on all the computers that had it earlier, and re-implement the different customizations and integrations that were part of the previous version of your ERP.
It often happens that to avoid this time-consuming and costly process, businesses just avoid getting the upgrades, and prefer to continue with outdated technology for as long as possible.
However, with cloud ERP solutions, the vendor provides continuous bug fixes, new features, and upgrades, and it is automatically updated in all the user computers.
Cloud ERPs like Tranquil is built on sophisticated and reputed cloud platforms, ensuring that your previous integrations and custom features are retained when the software itself is upgraded by the vendor, without you having to incur any additional expense.
ALSO READ: A Detailed Guide to Retail ERP
3. Improved System Performance and Accessibility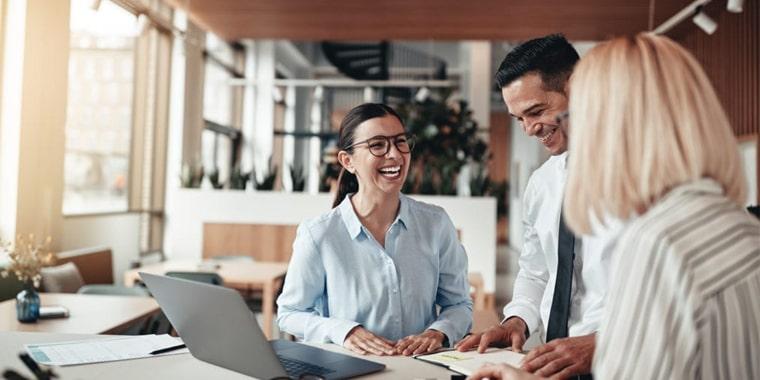 Cloud-based ERP solutions generally perform better than conventionally deployed systems, as the cloud software architecture is designed to ensure maximum performance and availability.
It also affords optimized performance, which can be tweaked to suit your specific needs.
Cloud ERP is also more flexible and can perform a dynamic provision of additional resources to handle the extra workload during surges.
An in-house IT department is not likely to be able to do this; in fact, it is doubtful if they will be able to report system uptime results to management.
Thanks to mobile accessibility, ERP software delivers data in real-time whenever and wherever your team needs it. When sales executives are able to access accurate and relevant information on their mobile devices on the field, they will be able to close deals quickly by providing personalized and immaculate service.
Furthermore, you can save on additional charges of setting up or other ongoing costs.
ALSO READ : Benefits of ERP for Accounting and Financial Management
4. Deployment Speed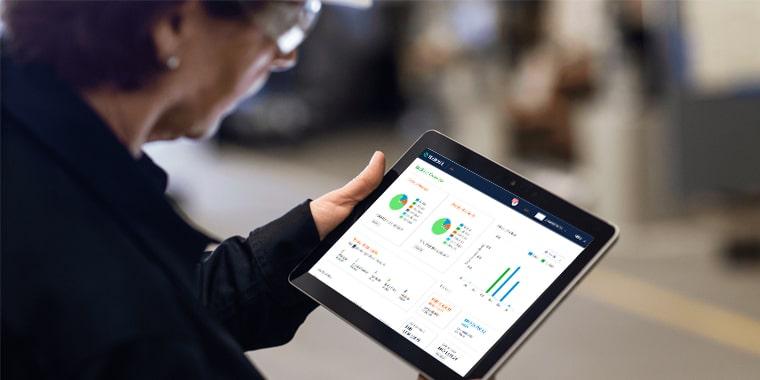 It goes without saying that ERP deployment should be carried out after proper planning, and cannot be rushed.
However, cloud ERP is definitely the winner when it comes to deployment speed.
It does not necessitate additional hardware, which means you don't have to spend time, money, and effort in purchasing and installing hardware, servers, cabling, and so on.
Cloud ERP can be easily implemented across numerous locations, divisions, and subsidiaries, at surprisingly affordable rates.
These differences can eventually mean significant savings in time and money.
For example, a typical on-premise deployment can take at least 12 months to be up and running completely; in comparison, a cloud ERP can be implemented in 3 to 6 months.
Cloud ERP software is easily scalable, and hence more flexible than on-premise ERP software; this means you can add any number of users as you want, depending on the growth of your business.
This is not so easily done in the case of conventional on-premise ERP systems.
You will usually need to provide supplementary hardware to accommodate more users.
ALSO READ: Important ERP Modules and Features
You would agree that cloud ERP systems have a distinct advantage in this pandemic era where social distancing and lockdowns have made remote working quite the norm; also, the cost involved is a huge factor, and if you're a startup or small enterprise, it definitely makes sense to invest in a robust cloud-based ERP like Tranquil.
Are you wondering how it works and how it can help your business? Do schedule a demo with us, and we'll be happy to tell you!