A Detailed Guide to Retail ERP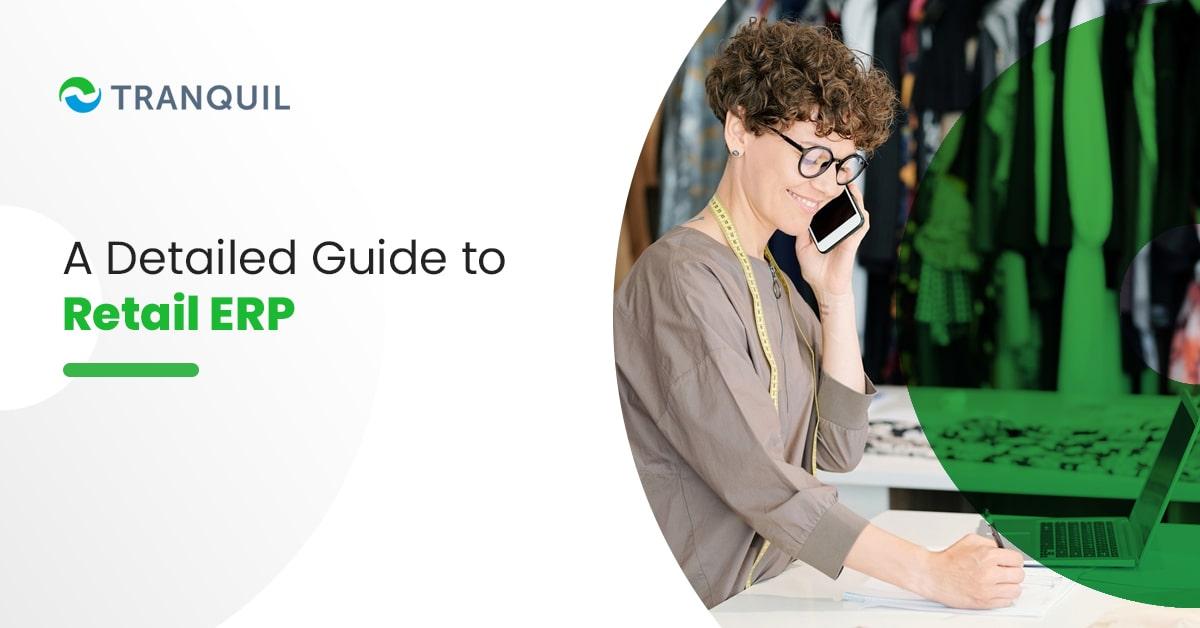 Most of us are aware of what an ERP is – a software solution that comprises a suite of integrated apps that help to manage business processes efficiently and smoothly.
Data from across the organization is centralized in a single database; repetitive and cumbersome tasks are automated; this means fewer errors, no duplication of data, easy access to relevant information for all departments, and so on.
A robust ERP like Tranquil streamlines business processes boosts productivity and eventually, profitability.
In the early days of ERP, only generic solutions were available – a one-size-fits-all system that was used by all kinds of businesses across industries.
However, ERP software has now evolved to a great extent, with solutions available according to industry, size of business, and method of deployment.
Each of these ERP solutions has specialized functionality as necessitated by the business.
One of the specialized ERPs is retail ERP – for retailers.
Why Do Retail Businesses Need ERP Software?
Conventional retailers today face still competition from online stores – which means low margins.
They have to pay wages to multiple employees, handle continuously moving stock, monitor discounts and loyalty points applied to numerous products, and so on.
Managing a retail business, especially with multiple stores, is indeed a tough job today.
It has become imperative for business owners to innovate and improve the way they do business, and streamline their processes in order to keep up with or beat the competition.
However, it is not really possible to achieve this through conventional methods like spreadsheets and manual data entry. Hence the need for retail ERP.
ALSO READ: How ERP Software is Playing Role to Improve Business Productivity?
Role of ERP in Retail
The number of mobile and social media shoppers is increasing by the day, and retailers have to adapt or sink.
Of course, customers still like to occasionally visit a physical brick and mortar store as well – and they expect to see the same or very similar products and pricing, and get the same experience at the store.
Yes, there is no doubt that customers today have become extremely discerning.
ERP for retail industry comprises across-the-board capabilities that link all the channels that provide the omnichannel experience to shoppers, automating the navigation and rendering it smooth and seamless.
It ensures that data moves rapidly to empower decision-makers with the right information to ensure optimal outcomes.
This shows that ERP software for retail bestows numerous benefits not just for your business, but also for your customers.
It leads to satisfied customers, and a productive, profitable organization.
ALSO READ: Influence and Importance of ERP System in Different Industries
Let us now examine in some detail what the exact benefits offered by ERP for retail business are:
Benefits Offered by ERP for Retail Business
1. Customer Management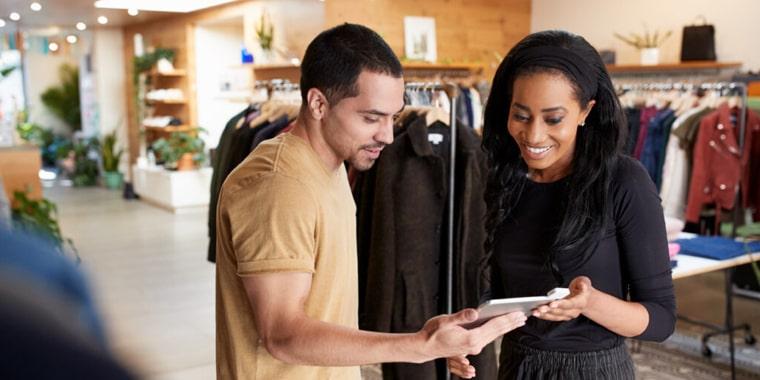 The saying, 'The Customer is King' applies to the retail business more than any other – which makes it essential for a retail business to be able to serve customers exceptionally well.
A specific module for customer management is, therefore, an essential part of retail ERP.
This module helps retail business owners to have an integrated view of their customers, and overcome all hurdles related to customer service.
It collects and stores information on customer purchases, allowing you to detect patterns and offer personalized services.
You can also pinpoint your high-value customers, and offer rewards through loyalty management incentives.
All your promotional material and marketing schemes can be tailored and targeted so that customers only receive messages that are relevant to them.
A customer management module also enables businesses to respond swiftly and smoothly to customer complaints, returns, and so on.
ALSO READ: ERP Software to Enhance your Purchase Management
2. Demand Forecasting
Customer footfall can be pretty high at retail stores – and most of them are fickle, impatient, and demanding.
They want great products at low prices, the best customer service, and they want it right now.
Retailers have to go to great lengths to ensure that they meet these expectations so that they can retain customers rather than send them running into the arms of the competition.
They have to ensure adequate inventories of popular products – and for this, demand forecasting is extremely valuable.
Retail ERP software can do this with precision, based on past history of sales, customer purchase patterns, and so on, helping you ensure that your customers get what they want when they want, and keep them happy.
Demand forecasting can help you maximize sales, decrease the carrying cost of inventory, and positively impact your bottom line.
ALSO READ: Procurement Challenges
3. Inventory Management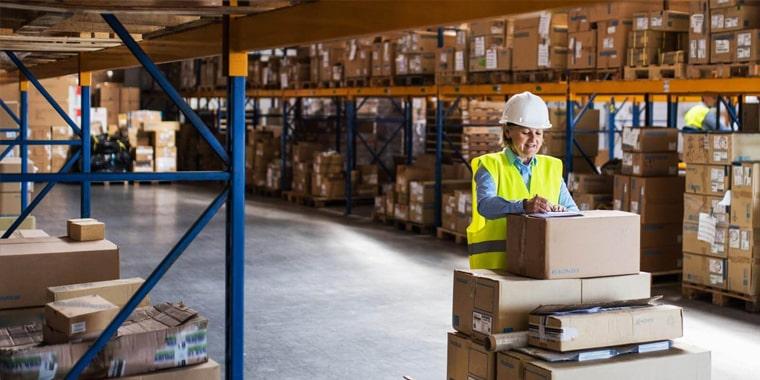 Managing inventory appropriately is a critical activity for any business, including retail.
An effective inventory management module helps you maintain the optimal levels of stock of products, and a steady flow of items to and from your current inventory, and ensures you have adequate stock to fulfill customer orders and execute the transactions.
The software can also help to track the expiry of perishable products, by notifying you whenever items in inventory approach the date.
This allows retailers to offer such products at discounted prices and clear them before expiry, rather than throwing them away after the expiry date.
ALSO READ:  Benefits of Business Intelligence in ERP
4. Store and Warehouse Operations
Retail ERP can streamline store and warehouse management operations as it supports creating multiple stores and storehouses.
These are linked to one another and warehouses are divided into zones to handle materials management process, as merchandising, market analysis, managing inventory, and a whole lot comes under store operations, they are a critical component of retail chains, and all of these activities and a whole lot more is efficiently handled by the software.
5. Purchase and Vendor Management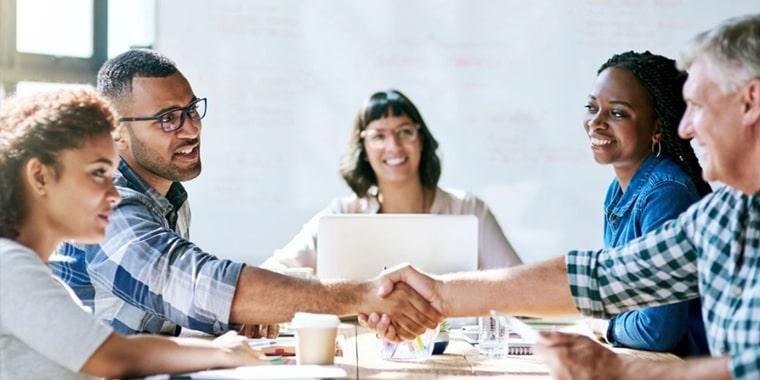 A robust ERP system will enable you to set rules for procurement, set up suppliers for the same products based on area, manually generate a requisition, or configure the system to generate it automatically.
With a retail ERP, you can define purchase approvals for different levels, and handle multiple price lists for purchases.
Retailers can ask suppliers to submit quotations and once these are entered into the system, it will make comparisons with a tool, letting you see which vendor to choose.
6. Financial Management
The finance management module of ERP software for retail businesses can implement and handle the overall budget planning tasks of your organization.
It can manage budgets from the point of view of the department head, project manager, or the accountant actually performing the task so that each of these employees gets to view information relevant to their role and responsibility.
7. Profit Tracking
This feature can be included in retail ERP to afford a bird's eye view of how efficiently or otherwise the business utilizes its financial resources and information about the general financial health of your business.
ALSO READ: Importance of ERP Software in Textile Industry
8. Risk Management
No business is free from risk; the risks are of numerous types – internal and external.
It can be theft of products, financial fraud, data breaches, and more.
ERP software can help you protect your business from such risks.
9. Supply Chain Management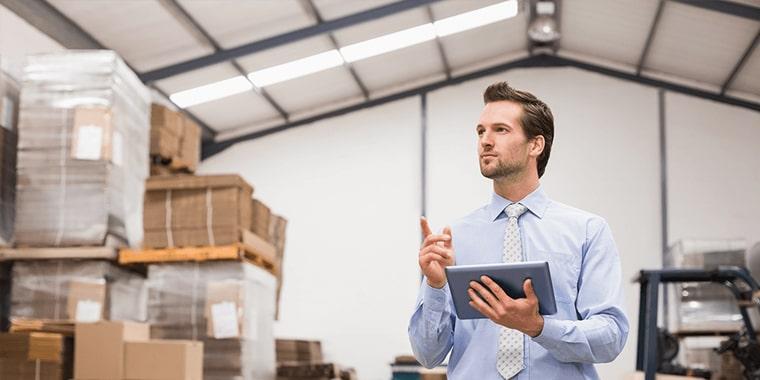 Managing a supply chain is very important to ensure that there is smooth transit of products from your vendors to you, from your warehouse to your stores, and from your stores or warehouses to your customer's doorstep if you are shipping from your online stores.
With inventory and supply chain integration, it will allow you to see where products are, and fulfill customer orders from any warehouse.
10. Distribution Management
This feature takes care of the different steps involved in distribution like delivering customer support, tracking inventory, placing orders, and purchasing.
The software measures profitability categorized by location, product line, business unit, and warehouse, in real-time.
ALSO READ: ERP in Production Planning
11. Purchase-Order Process Management
Maintaining stock levels steadily, improving the quality of merchandise, and reducing costs of your purchase department can be achieved with the tools provided by this module.
You will also be able to better handle issues of partial or combined shipments, delayed invoices, delayed deliveries, and so on.
12. Employee Management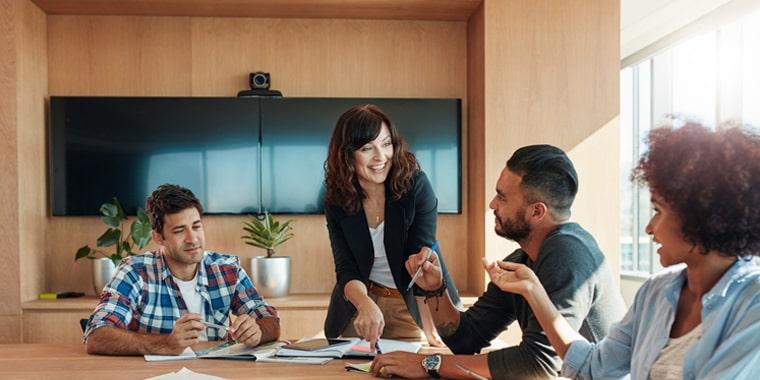 Any retail outlet employs a good number of staff, which makes employee management an important element of a successful retail business.
Employees can be managed efficiently with the help of retail ERP software, which handles and tracks things like scheduling shifts, hours worked, time clocks, sales made and revenue earned for the company, commissions to be paid, leaves, time off, and so on – basically, everything related to employees and their work in the store.
ALSO READ: Benefits of ERP Software for Healthcare Industry
13. Sales Reporting and Analytics
This module allows you to see orders, sales, product-wise and total revenue, and a whole lot more on an actionable dashboard.
Identification of your biggest selling items and revenue earners becomes easy, as does discover the slow-moving products.
Crafting your marketing and sales strategy to maximize sales becomes not only possible but more data-driven, and hence, more likely to get you the desired results.
Retail ERP empowers you to make the best decisions for your business, supporting your choices on pricing, product portfolio, etc.
ERP for retail which includes reporting, analytics, and dashboards is an extremely valuable tool for retailers.
ALSO READ: Important ERP Modules and Functions 
14. Point of Sale (POS) System
In today's times where most people use credit and debit cards to make payments for purchases, every retailer, small and large, has POS systems in their stores.
It is a good idea to integrate your POS system (which comprises hardware and software) with your ERP software.
This makes it easy to record sales and revenues and supports inventory and customer management.
POS hardware includes card readers, barcode scanners, register screens, cash drawers, recipe printers, and so on; these are placed at the checkout and execute transactions once the customer has finished shopping.
ALSO READ: Key Factors for Choosing an ERP for Food Industry
15. Integration of e-commerce with ERP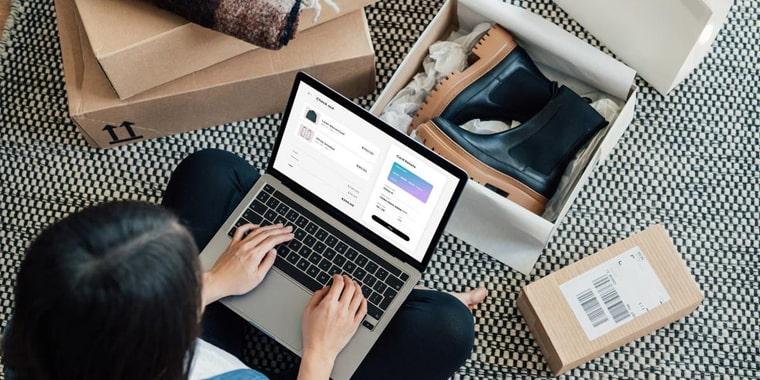 In this digital era, retailers who do not also provide online shopping through their eCommerce stores will be left behind by the competition.
More and more people prefer to shop from the convenience of their homes, and the pandemic has only reinforced this habit.
However, maintaining an eCommerce store is not a simple task-it can be pretty convoluted.
Integrating it with your ERP is an excellent way to function more effectively, reduce data redundancy, avoid errors, boost productivity, decrease costs, improve customer service and satisfaction, and get real-time financial data, analytics, and reports.
All these factors combined, will give you a clearer picture, and afford greater control over your retail business.
Conclusion
Unlike what many think, retail ERP is no longer a luxury, but a genuine necessity – that is, if you are serious about beating the competition and growth. From executing sales transactions to dealing with the management of inventory, employees, and all other relevant departments within your business, forecasting demands, and delivering exemplary customer service, retail ERP helps in every phase and adds immense value to your business.
If you are curious about how Tranquil ERP can help your business gain a competitive edge, schedule a demo to see how it actually works.