What is Mobile ERP? Benefits and Applications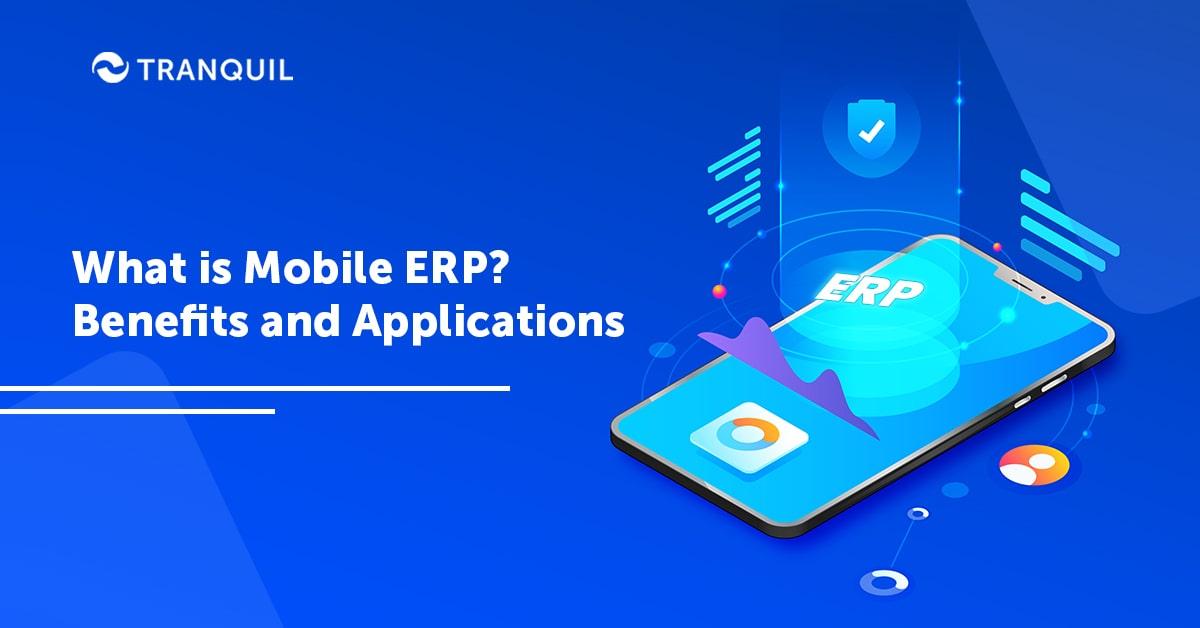 ERP or Enterprise Resource Planning is a software solution that helps businesses to streamline and automate processes, encompassing every aspect of the business.
An ERP solution like Tranquil facilitates interdepartmental coordination by bringing organization-wide information into a single dashboard and provides 24/7, 360-degree, real-time visibility into your business operations. Till now, this software was only deployed on the computers in the office, but that changed with the advent of cloud computing and enterprise mobility.
The answer to the question 'What is Mobile ERP?', is simple: it simply means an ERP mobile application.
By enabling remote access to the company ERP software through mobile devices, companies can be more agile and responsive to situations. With data on sales, customer habits and purchase history, insights, and functionality at their fingertips, agents on the field are able to achieve a lot more.
They can deliver personalized customer experiences, and close deals – and even place orders immediately.
Carrying out business activities is much simpler and more efficient with mobile ERP; in fact, one could say that it is the answer to the frequent complaint of "I wish I could do this even when I'm not at my desk'.
ALSO READ : How ERP Software is Playing Role to Improve Business Productivity?
Mobile ERP applications enable companies to provide superior quality service, be more productive, forge robust business relationships, and give them a competitive edge.
Mobility has a huge impact on the way businesses conduct their daily operations.
Mobile ERP apps allow employees to access the ERP through their own mobile devices, regardless of where they are, bringing in more flexibility and boosting productivity.
It allows team members to upload, access, and share critical information through their hand-held devices, ensuring real-time data on the go, without necessitating extra expenditure, while ensuring they stay informed throughout.
Benefits of Mobile ERP
Now that we have gained a basic understanding of what mobile ERP is, let's take a look at the many mobile ERP benefits.
It is important to remember, however, that the ROI from mobile ERP can be different for different businesses.
It depends on several factors and variables, all of which cannot be discussed here.
1. Cloud Storage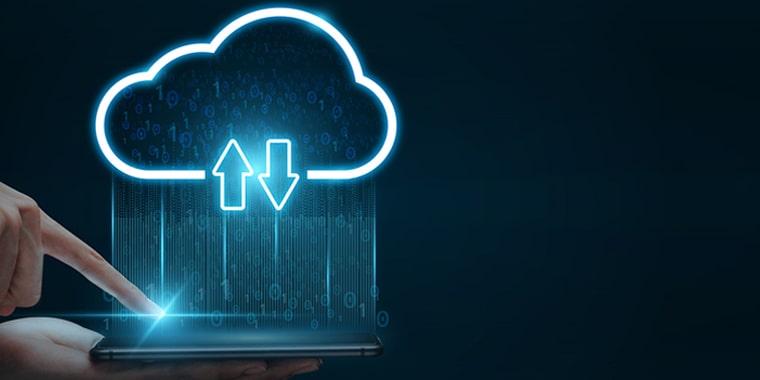 Everyday business operations are simplified by cloud-driven mobile ERP apps, as the need for manual information recording is greatly diminished.
Mobile ERPs are flexible and can streamline processes with no compromise on operational efficiency.
Storing data on a remote server – a central cloud – that allows access from anywhere, delivers immense value in terms of savings and productivity.
Costs are significantly reduced as there is no need for heavy financial outlay to purchase new equipment of infrastructure to deploy cloud-based mobile ERP.
ALSO READ: Advantages of Software as a Service
2. Improved Decision Making
With all the relevant information available in a centralized database, and accessible in real-time, 24/7, you can see exactly what is happening where.
It helps you identify roadblocks and bottlenecks, supply chain disruptions, and verify that everything is happening as planned.
If it is not, you will be able to take the relevant, data-driven decisions and actions to resolve them quickly before they become big problems.
You can see what works and what doesn't and can adjust your strategy to get better outcomes.
3. Greater Collaboration
ERP systems bring all the information from multiple departments into a central database, and this allows team members to collaborate better with each other.
They don't have to wait for a chain of command to get the information they need, and they can leverage the information to carry out their tasks quickly.
Sharing information is hugely beneficial for the entire organization, as it helps to bring all relevant people on the same page.
4. Improved Quality of Personalized Service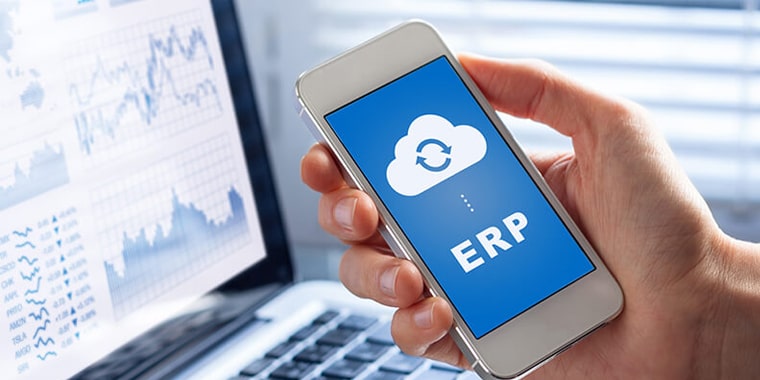 Mobile ERP empowers employees by providing instant access to critical and relevant information when on the go, enabling them to resolve customer queries, and providing data to prospects without any delays.
They can use customer information like preferences and purchase history to offer personalized purchase experiences on the spot.
This provides enhanced experiences to customers and helps forge strong, long-term relationships with them.
ALSO READ: How is AI transforming ERP? 
5. Business Agility
Mobile ERP apps streamline and simplify cumbersome and monotonous tasks and even time-consuming on-site app implementation.
This makes businesses more agile and flexible, speeding up the process and making it more affordable to the organization.
It helps you to be more proactive, and forge stronger bonds with your vendors, customers, and even employees.
ALSO READ : Guide on How Do ERP Systems Work
6. Enhanced Productivity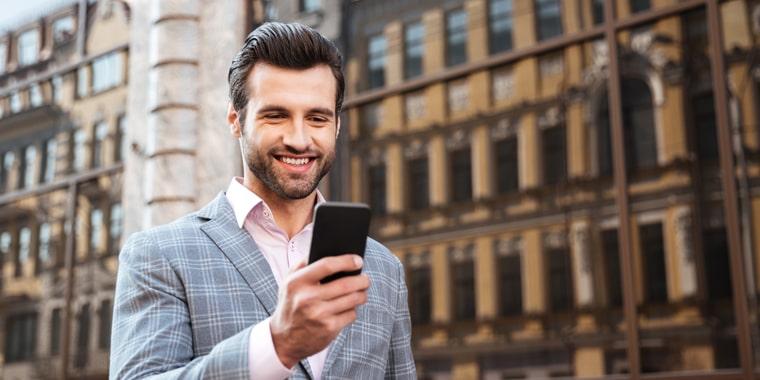 As team members are able to access the ERP mobile app remotely, like when they are commuting, waiting in line, or anywhere else, there is a significant reduction in downtime.
With full access to the whole range of business functionality, employees can work from home, just as if they were at their desks in the workplace.
Working with a mobile ERP system also reduces the paperwork.
The combination of all these factors means that your team members are free to focus on more important tasks, increasing productivity, and eventually improving the bottom line.
7. Streamlined Supply Chain
Mobile ERP can help streamline your supply chain, helping you keep in-depth records of your inventory and suppliers, and track the movement of raw materials and finished products from end to end.
The mobile app collects information from all aspects of the supply chain and displays it in a single place, enabling you to see the supply chain in its entirety.
You will be able to understand the supply chain much better, and also see how to optimize the supply chain with minimal changes.
ALSO READ : Role of ERP in Supply Chain Management
8. Accurate Data Capture and Better Data Quality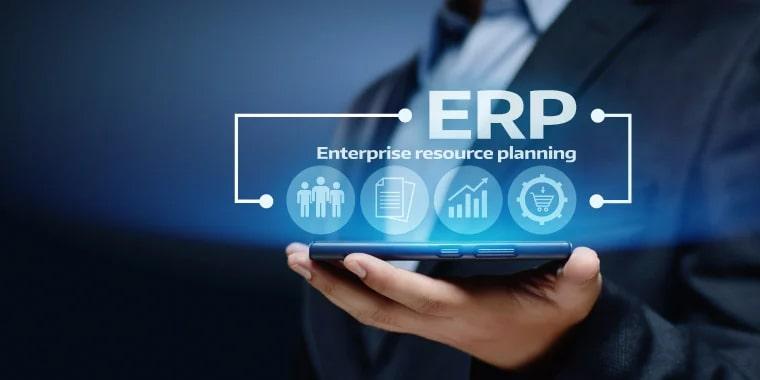 For any ERP system to function, it needs data that is input into the system.
You could say that the ERP itself is as good as the data it receives.
Thanks to mobile ERP apps, any transaction can be carried out on the spot; this means, data is collected through the mobile app and gets automatically recorded in the ERP system.
There is no need to enter the data in the office system again – reducing errors caused by manual data entry and ensuring greater effectiveness.
It also ensures the elimination of duplicate data and deleting redundant data – ensuring that your data is clean and high quality.
All of this helps save time and money and brings more efficiency into the process.
ALSO READ : Benefits of ERP for Accounting and Financial Management
9. Competitive Advantage
A company that has mobile enterprise applications for business processes has a definite competitive edge over its competitors.
Today's customers are very demanding and tech-savvy; they want to do business with a company that leverages modern technology to give them quick, superior service at the lowest possible cost.
With a mobile ERP solution, you have greater control over business operations; you will enjoy improved productivity, and your team members will be able to provide exemplary service.
This will help your business gain more customers while retaining your existing ones, speed up turnaround times, and help your business to grow.
ALSO READ : Factors for a Successful ERP Implementation
10. Greater Visibility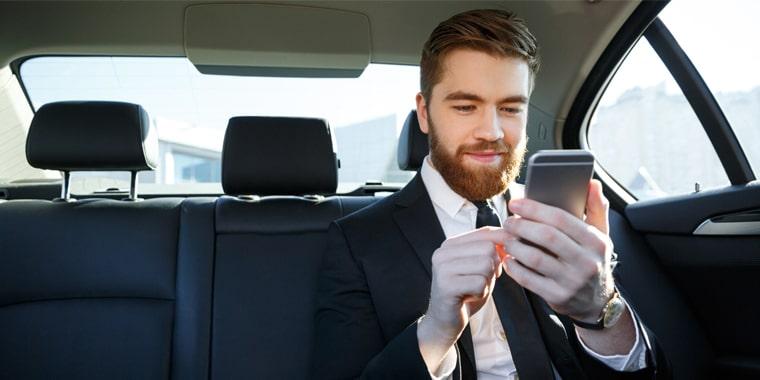 Mobile ERP makes it easy to track the processes and activities of multiple businesses at different locations – across various departments as well.
You can simply track them via your mobile device without having to physically access any of those locations yourself.
You can effectively project and plan business processes, and strategize about inventory, marketing campaigns, and more.
Your mobile ERP app collects data from multiple points, providing real-time information and valuable insights so that you know exactly what is happening where, and what action to take for business growth.
11. Device Agnostic
A reliable mobile ERP app is built to function smoothly on any mobile device – regardless of size, screen resolution, or operating system.
It delivers the same, seamless experience whether you use the latest Android phone or an older version of the iPhone.
This makes it super convenient for employees, as it means that they do not have to get another phone for work purposes.
They can continue to use their own mobile devices at work or to access the ERP app when they are not in the workplace.
ALSO READ : What are the Challenges in ERP Implementation?
What Does the Future Hold for Mobile ERP applications?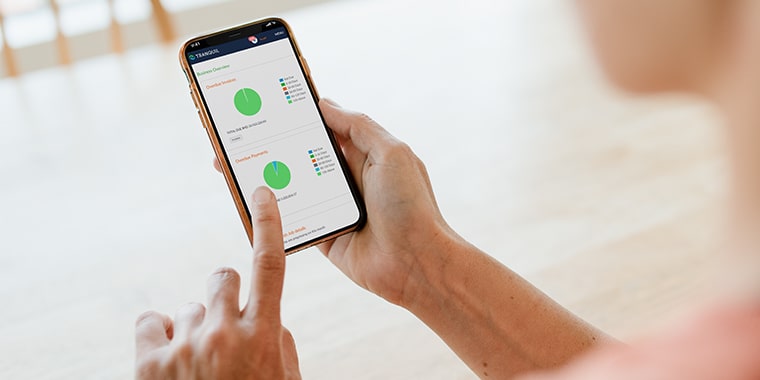 The global COVID-19 pandemic has made remote working, or working from home, extremely common; with most employees fearing exposure to the virus, they prefer working from the safety and comfort of their homes.
As it saves time from commuting and leads to more productivity, companies are also happy with this new norm.
It has also been made easier with cloud-deployed mobile ERP applications.
Today, an increasing number of organizations are switching to the mobile platform.
ERP mobile apps are driving innovation, not to mention remote workforces.
They are improving visibility across business departments, speeding up automation, and delivering improved efficiency and higher revenues.
The future, therefore, certainly looks bright for mobile ERP apps – and they are definitely here to stay.
At Tranquil ERP, we will be happy to deliver a mobile ERP app that is customized to meet the exact needs of your business. We have the expertise and capabilities to perform integrations with your existing or legacy business systems and can help you achieve your business goals faster and more efficiently.
To see how it works and how it can actually improve your business, schedule a demo here.
Our representatives will contact you soon.
Tranquil is a prominent cloud-based ERP software system that helps you to manage your projects and business work in a hassle-free way. Moreover, with this software, you can access your business data anywhere, any time. If you want to manage an ERP software system, you can get in touch with Tranquil software.