Why is Physical Stock Verification Necessary and What Are Its Advantages?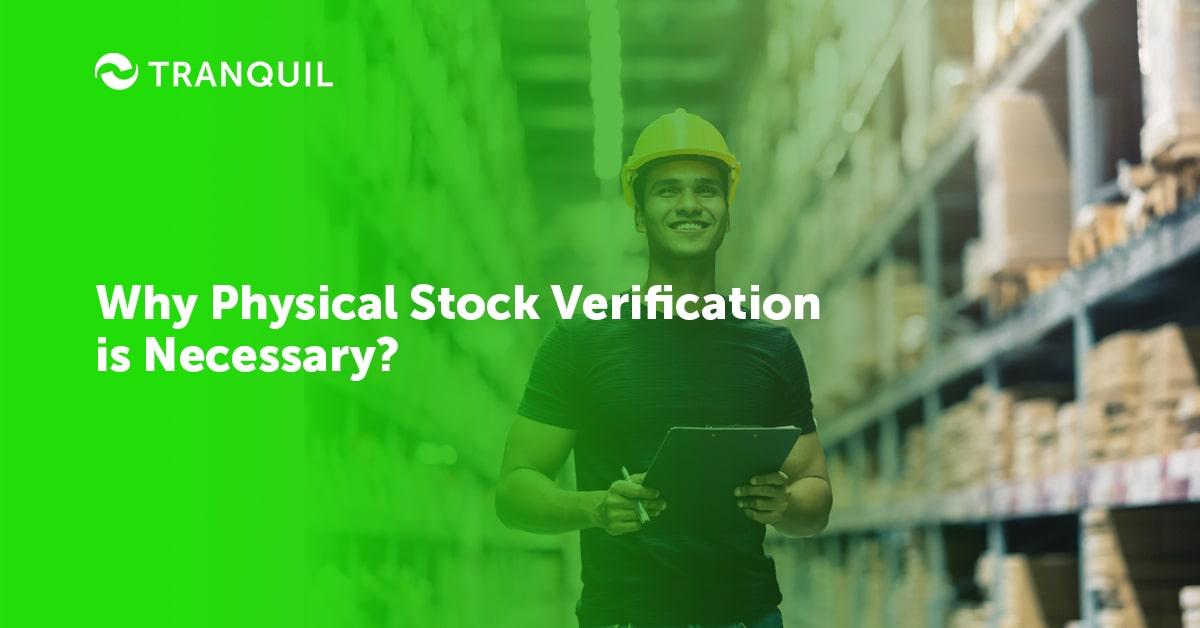 Inventory is the most critical asset for a business; it is also vulnerable to theft, wastage, spoilage, and expiry.
A stock audit is conducted to ascertain the ownership, accuracy, rights and realizable value of the inventory of a business.
To maintain compliance with MIS reporting and to ensure an efficient book-keeping system, it is essential that your inventory is accounted for properly.
Inventory is not a static asset; it keeps moving.
Stock comes in, and moves out when customers place orders.
For this reason, the process of physical stock verification must be planned well, with the proper resources and expertise.
ALSO READ:  What is Stock Adjustment and Stock Transfer?
In fact, this is among the most critical audits a business must conduct in order to establish the assets it owns.
Assets indicate the financial health of a company, along with their market position.
They can be used by an organization if a business fails, or if for any reason, they decide to dissolve the company; the company can sell these assets to pay off debts and clear all outstanding accounts payables.
Stock audit or physical stock verification means you need to count, calculate, weigh, and measure every item you have in stock.
This is about a stock audit or stock verification in a nutshell.
Let us now understand the objectives of physically verifying stock and other assets, its advantages, and methodologies in some detail.
ALSO READ: What is Inventory Cycle Counting?
What Are the Goals of Physically Verifying an Organization's Assets?
Organizations have to physically verify stock to adhere to compliance of a legal requirement
It helps to establish that an organization has assets
Physical verification of stock allows the organization to evaluate the stock and rectify any inconsistencies in books of account
Enables the organization to maintain and supervise internal compliance requirements
Steps Involved in the Physical Verification of Stock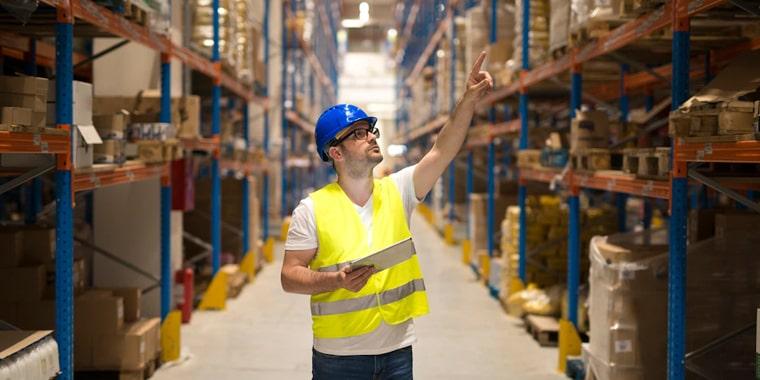 As physically verifying stock necessitates an objective evaluation of the contents of the ledger and all internal systems and processes that aid in asset management, the process of physical stock verification involves the following steps:
A comparison and documentation of the tags of assets along with their product codes or numbers
Manually verifying the model numbers of the products as given by the manufacturer, where applicable
Physical counting of items in stock; some items may need to be weighed or measured as they may not be countable.
Comparison of any additional information that is available, like department, location, and description by the auditors
A robust attempt to deal with the possible matches per manufacturer, model, serial number, description, and so on, that could be recorded in other places.
ALSO READ: Inventory Management Problems and Solutions
Distribution of grouped assets and bulk entries to individual assets, like manufacturing equipment, fixtures, IT equipment, and so on.
Auditors may visit the organizations again if necessary, for collecting more information and checking for residual assets.
It also involves the setting up of an audit path to link the inventory file that is reconciled with the fixed assets as in the accounting books.
ALSO READ: What are the Key Stages of Fixed Asset Life Cycle?
Let us look at the most important steps in some detail:
Examining the Records
During the course of the physical verification, every record can be collected and noted on the basis of the basic commercial instruments available with the company with regard to the good.
This includes bin cards, investigation reports, goods received notes, material issued notes, and so on.
These facts shape the circumstances of individual cases.
It could so happen that those conducting the physical verification may find cases where organizations only have basic sales and purchase records, and don't have any in-depth records of stocks.
In such cases, the verifying personnel may need to extend the scope of applying the audit procedures.
Attendance at Stock Taking
The whole process of stock verification is based upon the method of physical verification the organization follows – periodic or perpetual.
Whether an auditor has to be physically present for the process is up to their discretion.
If they are convinced of the efficiency and transparency of the internal controls and procedures of the business, they may not be actually present; they will, however, ensure that their instructions are followed by those conducting the stock verification.
ALSO READ: Tips For Efficient Stocktaking
Confirmation from Third Parties
This step is necessary if third parties hold a good portion of the company's stocks.
The physical verification needs to ensure that these third parties are trustworthy, and the auditor must get it in writing that these parties hold the stock as per the quantities and description in the company's books.
Benefits of Physical Stock Verification & Reconciliation Services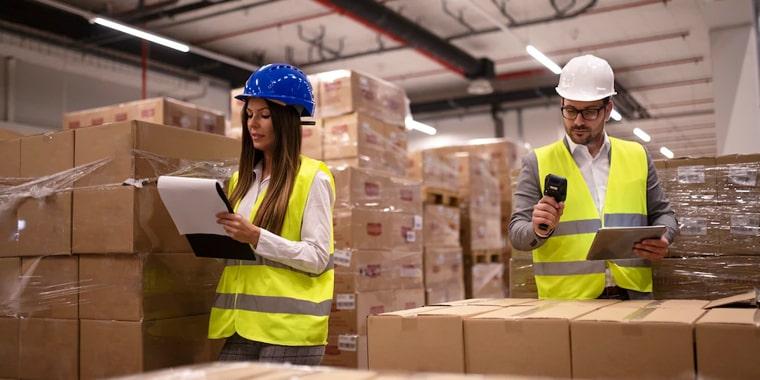 Let us see some of the advantages of stock verification:
Physical stock verification supports the stock valuation as seen in the balance sheet through actual counting
Helps to verify the correctness of stock records of a business
It aids in detecting possible fraudulent activity, depreciation, loss, or pilferage
It identifies and offers a way to remedy the vulnerabilities if any in the system
Every business must conduct a thorough physical verification of stock at least once in a financial year, usually at the end.
It is usually a reconciliation of stock assets line-by-line as in the books of account, with the assets that are physically counted during the inventory-taking process.
ALSO READ:  What is Batch Tracking?
Methods of Stock Verification
Let us now take a look at the different physical stock verification methods.
There are three methods that are commonly followed by businesses across industries all over the world:
1. Continuous or Perpetual Verification
In this method, stock verification is carried out in the course of the year, rather than confine it to a specific time.
Businesses that follow this method usually have a proper system and program in place to ensure that it is performed smoothly.
Here, the physical evaluation of every inventory item happens at a minimum, once in the course of a year.
The continuous or perpetual verification method offers a few specific advantages over the other two methods:
It causes minimal business disruption or hinderance, and daily transactions and postings can be continued as usual.
Neither employees nor the particular store in question have to pause their routine activities
Shortage or excess inventory that arises now and then can be properly evaluated during this verification and written off.
Continuous verification ensures that all physical stock verification happens in a timely fashion.
ALSO READ: What is Negative Inventory and How Can you Prevent it?
2. Periodic Verification
This is the method that is the most commonly used, especially by small or new businesses.
Under this method, all the stock is verified and processed altogether in one period – the end of the financial year.
This makes sense for small organizations or those not yet established as they have fewer assets in comparison to large companies.
They can pause operations for a day or two and do physical stock verification.
This method is not suitable for large organizations as it could mean having to pause business operations for several days.
3. Blind Verification
This is not a very commonly followed procedure.
Here those verifying the stock give only the location, without details of stock record balance, description, quantity, etc.
The individual conducting the verification only mentions the same figures as recorded in the account books, without actually conducting physical verification of the stock and giving their opinion on it.
As you can see, it really does not serve the purpose of physical verification of stock.
ALSO READ: What is Product Bundling? 
Understanding a Few Basic Facts About Physical Stock Verification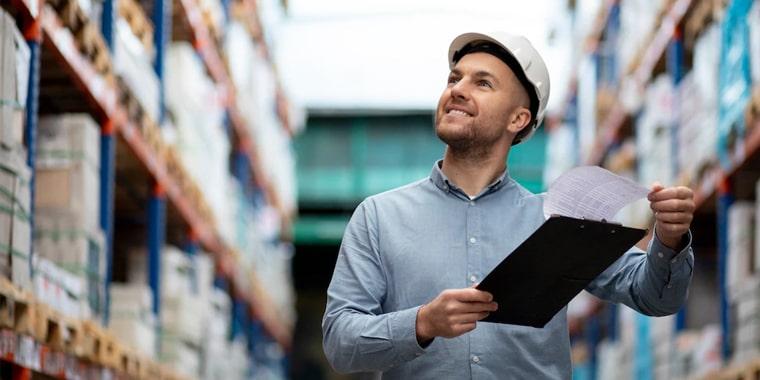 A Stock-Taking Sheet And A Stock Valuation Sheet
As the name suggests, a stock-taking sheet records all the items that are in the inventory which have been purchased for a particular time period, and includes details like the quantity, supplier name, per unit price, and so on.
On the other hand, a stock valuation sheet is a summary of the results from the various stock-taking sheets and calculates the grand total of every item in stock.
ALSO READ: What is Dead Stock – How Can You Avoid It?
The Need for Materials Verification
It is important for companies to formulate a system to check and validate stock regularly, as per the regulatory requirements and local conditions.
Let us take an example of a company that receives materials as a monthly consignment.
The company will need to physically count and ascertain that all the items have been delivered to the company at least by the last day of each month.
In case this is not verified in a timely manner, goods that get delivered after that date won't be counted in the physical count of materials in hand.
ALSO READ: Why is Cycle Stock Important for Your Business?

It is not only mandatory compliance but good accounting sense to take a physical count of the stock in your organization regularly.
This can be done quarterly or even monthly.
The physical count of goods must be verified against the quantity that is recorded in the ledger and other books of accounts.
You should also conduct an intensive review to check the currently held stock against the valuation performed in the previous year to ascertain if there are any discrepancies.
Who Should Ideally Carry Out Stock Verification?
Physical verification of stock should be conducted by an employee of the Audit or Accounting team.
They can review all the books of account and make a comparison with the number as revealed by the physical count.
In the absence of an audit department, the company can assign an employee from the Purchase or Operations department to carry out physical verification of inventory.
ALSO READ: Benefits of Stock Status 
Things you Need To Check While Carrying Out Physical Verification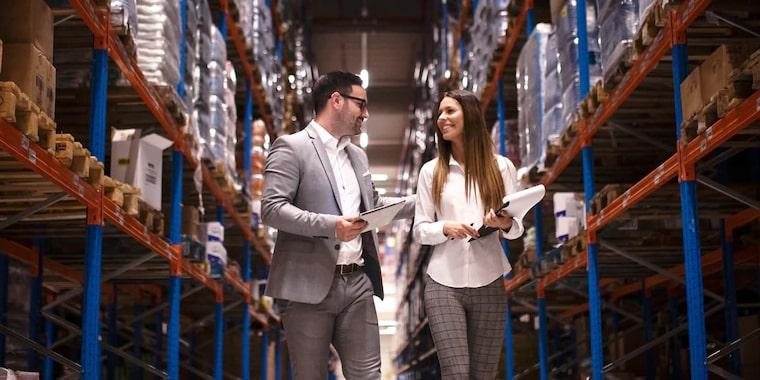 Ideally, the whole end-to-end process of counting inventory must happen in a clean and bright environment, without any contaminants like dust, insects, toxins, as well as elements.
Every item must be checked individually.
The physical count (or measurement) needs to match the data from instruments like delivery dockets, invoices, packing slips, and so on.
Final Thoughts
While physical verification is a manual process, it has to be verified against the quantities, descriptions, and values as recorded in your books of account.
There could be errors in the accounts books if maintained manually, and the process could also take a long time.
Tranquil cloud ERP's robust Finance module has rich accounting features that make it super easy to maintain your ledger and other books of accounts. You can have precise accounts of everything including your inventory. This makes it easier and simpler to reconcile the physical stock counts and is more accurate to boot. Schedule a demo with us to know how our software can help you manage your inventory better and maintain compliance with accounting and other regulatory requirements.