A Comparison of Sales Orders and Purchase Orders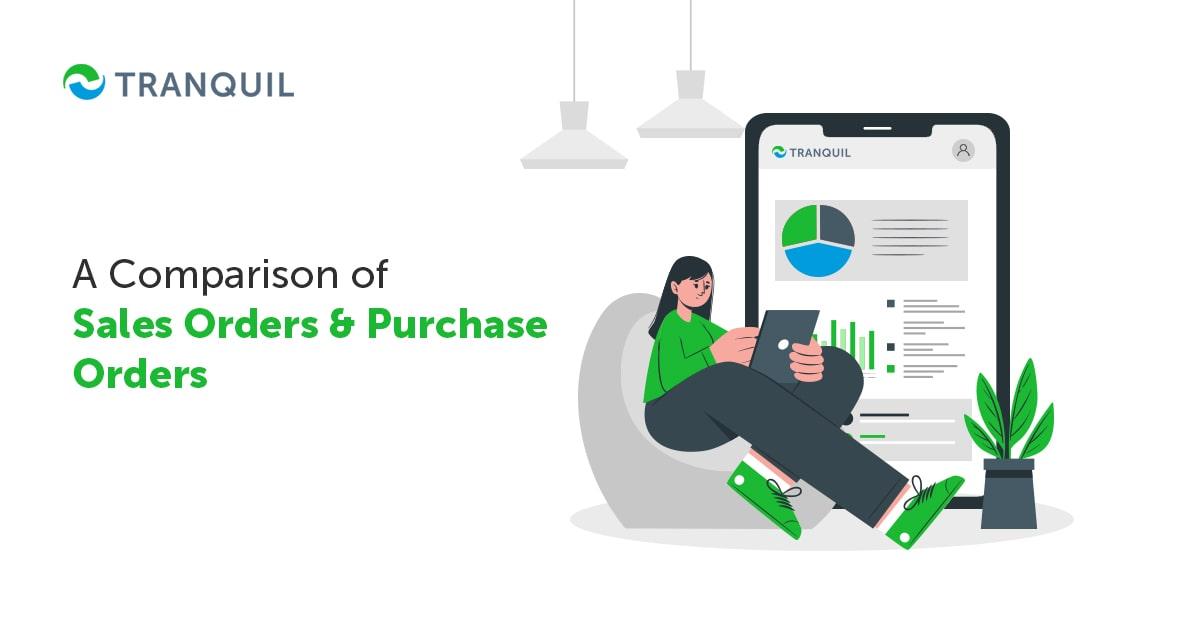 Online shopping was anyway becoming popular with people when along came the pandemic and the associated restrictions, making it not just convenient, but also necessary.
Anyone with an internet connection has shopped online at least once.
Whenever you purchase something online, the customer gets an email from the seller confirming your order, as well as an invoice and shipping information.
A similar process is followed when businesses purchase goods or raw materials for their operations.
The company buying the goods creates a purchase order, requesting goods required from a supplier, who in turn creates a sales order which is a receipt listing the goods.
Sales and purchase orders are used by almost every business that buys and sells products and/or raw materials.
Both are interdependent on each other.
While both contain essentially the same information, they are different – and knowing this difference will help you maintain a smooth procurement process to keep the business organized.
The relationship between sales and purchase orders is defined by their differences.
The differences between a sales order and a purchase order define the relationship between them.
Before we delve into these matters, let us clearly understand what exactly a sales order and a purchase order are, how they are similar, and how they differ.
What is a Purchase Order?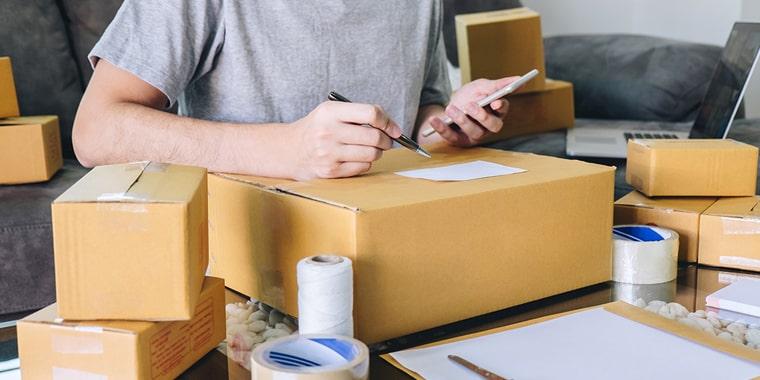 A purchase order is a document sent to a vendor whenever your company needs to make a purchase – whether it's for furniture, stationery, or inventory.
Normally, an internal discussion is held by the company to finalize the exact requirement to be sent to the vendor.
Before it is actually sent, authorized personnel need to approve the purchase requisition.
You could say that it contains an agreement between a company and a vendor that helps in tracking and controlling orders over the long term.
One of the last steps in a purchase workflow is the sending of a purchase order; this becomes legally binding on both parties once the supplier agrees and confirms the order.
It includes all details of transactions from one vendor, like:
Order number
Vendor details
Product name and code
Number or amount of items
Price
Discounts if any
Terms of payment
Shipping and delivery information
Item description
Total amount
A Purchase Order is a contract that necessitates the buyer to accept the delivery of products as per the order, considering that all agreement terms are fulfilled. The buyer then has to fulfill the terms of payment as mentioned in the Purchase Order.
P.O can be either electronic or paper-based; electronic purchase orders make the process more seamless, simplifying order tracking, payment processing, and accessing of reports.
While large businesses negotiate contracts with suppliers, small businesses depend on upfront purchasing transactions.
Large businesses are in a better position to lock terms and other specifications in the purchase orders, eliminating the necessity of negotiating during every purchase.
This also helps to protect the business from sudden market price fluctuations.
All purchase orders are filled, and this can help when you need to check the cost for budgeting, especially when you place recurring orders with the same vendor.
It suits the vendor as they have a clear picture of what to expect over the long term, allowing them to leverage market conditions to purchase raw materials when prices are low, scheduling employees to maximize productivity rather than producing one-time orders with a short turnaround, and so on.
The supplier is also aware of how and when he will get his payment, as it is specified in the invoice using the purchase order as a reference.
ALSO READ: How to Choose an ERP Software to Enhance your Purchase Management?
What Is a Sales Order?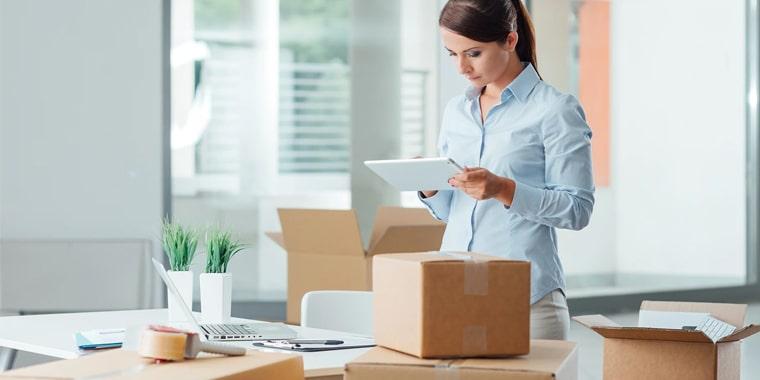 A sales order is a document issued by a vendor or service provider to a buyer – in both B2B and B2C companies.
Usually, it is issued when the buyer makes the payment, but it can also be issued when credit purchases are made.
A sales order is typically triggered by the receipt of a purchase order, and it can be created in different ways.
It's a commercial order created by the seller and issued to the purchaser.
Created in real-time in digital format or instant delivery to customers
In businesses that assemble or configure products as per customer specifications – a CTO or configure-to-order document is issued.
In case of machinery or equipment installation, an ETO or engineer to order document is generated.
In all these cases, sales happen, and money changes hands – but they are not purchased orders.
Sales orders typically contain this information:
Sales order number
Customer name and address
Billing address (if different from shipping address)
Product name or service
Product code where applicable
Product quantity
Price
Payment terms
Sale terms including a discount if applicable
Date of delivery
Efficient ERP systems like Tranquil have robust procurement management modules that automate the entire process end-to-end, eliminating human error, and saving time and money while increasing efficiency.
A sales order is a binding document that is vital in any supply chain management system.
Whenever a purchaser issues a purchase order, it is the vendor's responsibility to fulfill the order – and this can become complex when you deal with a large company.
Products may need to be delivered at different locations or dates, and in varying quantities, etc.
Sales orders help to obtain relevant details from purchase orders for individual orders to make sure that orders are completed correctly.
A sales order also helps to ensure that the seller's inventory is on time and up-to-date.
On fulfillment of the sales order, an invoice is generated based on the information in the SO by the Accounts Department, and sent to the buyer.
ALSO READ: Route and Van Sales – Challenges and Opportunities
Similarities Between Purchase and Sales Orders
They both list the foods and services involved in the transaction they refer to
Both sales and purchase orders are legally binding contracts when the recipient accepts the document and its terms
They are both used extensively in all businesses, but especially in B2B transactions in retail, wholesale, and manufacturing.
Differences Between Purchase Orders and Sales Orders
A lot of the information in both documents is the same, and it's not unusual for people to get confused between the two.
Both sales and purchase order processing happens when a purchaser places an order to buy products or services.
They are both connected to the purchase process.
While they appear to be similar, there are some vital differences.
ALSO READ: What is Negative Inventory and How Can you Prevent it?
Let's take a look:
Purchase order is created by the buyer and depends on the terms as negotiated by the buyer; it becomes legally binding when the vendor accepts the order and mentions the terms acceptable to both parties.
Sales order is generated by the seller, based on the information in the purchase order. For complex orders, recurring orders or orders with multiple delivery locations are filtered into individual orders including goods to be delivered to individual locations in the same shipment. In short, a single purchase order may be linked to multiple sales orders.
Purchase orders are created and issued to vendors, and they may cover multiple sales orders with varying quantities and dates.
Sales orders are issued by vendors to purchasers as a confirmation of the order, approving the contract and ensuring correct delivery of goods or services.
A sales order has the relevant purchase order number mentioned on it, but a purchase order does not have a sales order number mentioned on it.
ALSO READ: What is Batch Tracking?
How Both Purchase Orders and Sales Orders Work Together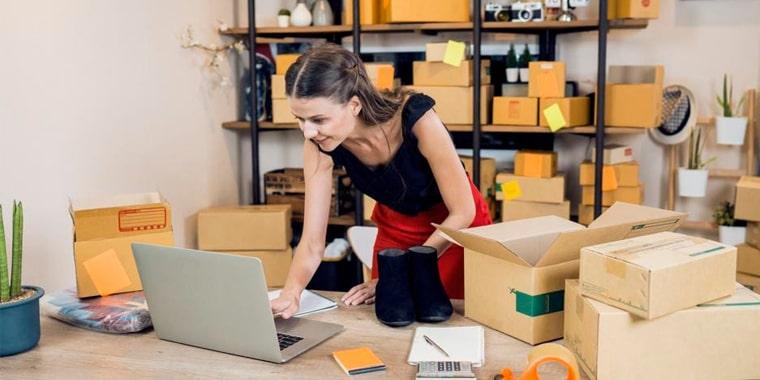 When big businesses or companies have to purchase goods, they create an in-depth purchase order that describes an individual or multiple purchases from a vendor.
This PO is issued to the supplier either digitally or via email or fax.
On receipt of the purchase order, the supplier uses an app to enter it in their records. The details are verified by the automation in the software; the inventory is checked, and a sales order is generated for the items that are present in the inventory and ready to be shipped.
The buyer receives a sales order from the vendor, confirming receipt and approval of the order. This document contains details and terms of payment of goods ready for shipping; stocked out goods are displayed as backorders, along with an estimated date of delivery.
The buyer's software compares the sales order with the purchase order for the terms automatically, flagging any anomalies. These could be caused by extended delivery dates, price variations, differences in quantity, etc.
Items scheduled for later delivery or different location will be processed under separate sales orders attached to the original purchase order.
ALSO READ: Important ERP Modules and Functions
The software app helps track the most complicated orders, alerting the user regarding payment dates, matching packing slips and sales orders with purchase orders, and so on.
The buyer receives the goods along with a delivery slip that lists the goods included in the sales order.
Packing slip is recorded in the buyer's system, and a receipt is sent to the supplier, confirming delivery of the goods.
The buyer receives an invoice from the supplier, which is verified against the delivery slip and PO to reconcile the order.
The transaction is completed when the purchaser makes payment on the invoice. Every record is linked in the procurement management system, and easily accessible.
Vendors who carefully fill all the purchase orders received and sales orders sent, and track these transactions, will be able to project their earnings efficiently.
Systematic filling of all such documents will help you manage and control your daily operations and business overall more effectively.
It is easy to get confused with financial terms; however, an in-depth understanding of supply chain terminology is important to be competent and stay relevant as well as for developing trustworthy relationships with partners, vendors, and other stakeholders. Being well-versed in the differences between important commercial documents is just one part of it. To manage it all seamlessly, you need a robust software application like Tranquil. If you are unsure how it will help your business, do schedule a demo with us at a time of your convenience, and we will be happy to show you how it works, and answer all your queries.