Top Reasons to Move your PLM to the Cloud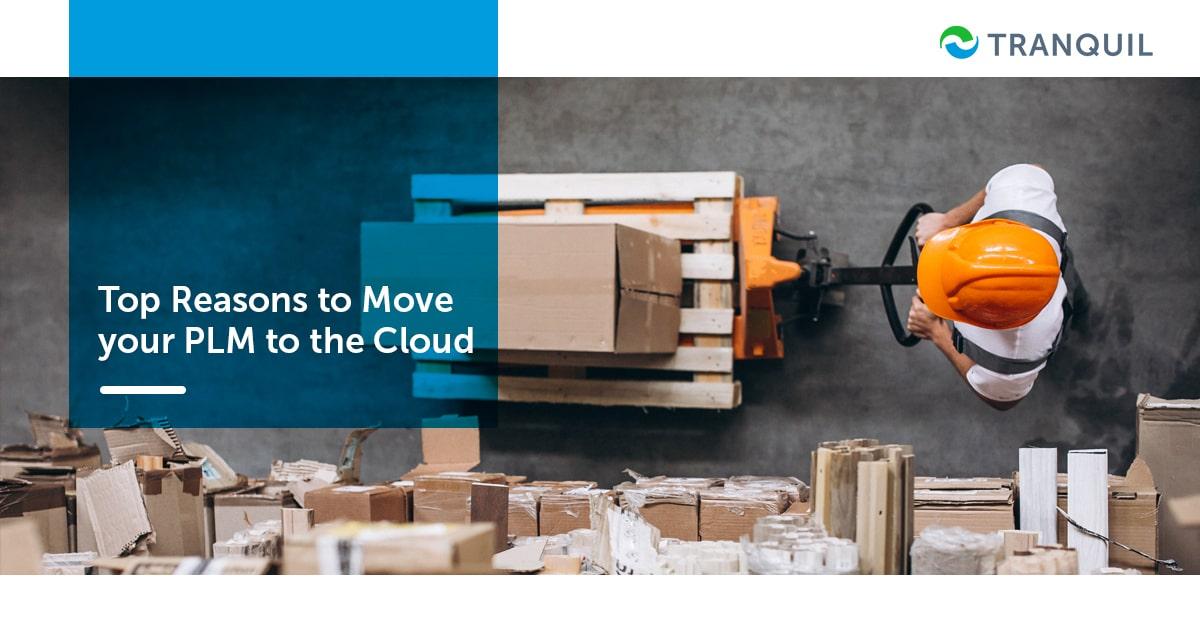 The PLM system refers to product lifecycle management; this refers to the planned procedure of dealing with the entire journey of a particular product from start to finish.
This includes the ideation at the beginning, followed by its development, service, and finally, disposing of it.
PLM software refers to a digital solution that takes care of all the data and processes at every phase of the lifecycle of a product or service, including information from documents, parts, items, products, quality workflows, engineering change orders, requirements, etc.
Obviously, managing a product throughout its lifecycle is not a new concept.
Only, the way in which it is done has changed now, and we now have cloud PLM. Of course, we are talking about the PLM software that is deployed in the cloud.
ALSO READ: How ERP Can Improve Business Efficiency?
What is PLM on Cloud?
PLM on the cloud is revolutionizing the industry by allowing users to access PLM or product lifecycle management information securely regardless of where they are, at what time it is, and what device they are using.
Cloud PLM allows companies to reduce their time to market for their innovative products.
By streamlining the product development processes, it supports organizations to achieve success in the market.
This explains why organizations of all sizes prefer to switch to cloud solutions for their PLM software.
Cloud product lifecycle management delivers results quicker, adding value to the customer.
Internal teams and partners in the supply chain can design, build, and manufacture products during NPD and NPI phases – new product development and new product introduction.
Manufacturers are especially happy with cloud PLM thanks to the capability addition of completing the product lifecycle and delivering superior quality products within budget and time schedules.
The Rise and Evolution of Cloud Product Lifecycle Management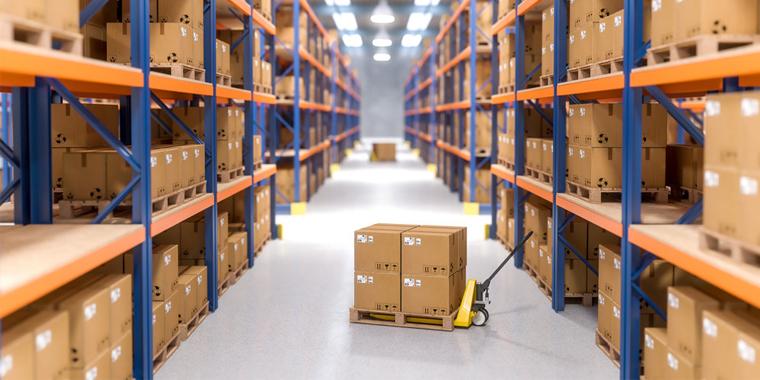 The term product lifecycle management or PLM emerged sometime in the late 90's when innovative enterprise software made its entry into the market.
This software concentrated on product development and was created to fill the need for enterprises to keep track of information related to product records like assemblies, items, files, documentation, and more.
It was also a response to fast-tracked design cycles.
Prior to PLM making its appearance, options for managing products were manual or expensive systems that were primarily built to manage CAD files.
When the product lifecycle stages and launch cycles were accelerated, PLM systems came to the fore as a solution for OEMs or original equipment manufacturers to enable them to be more efficient and have better control, thus gaining a competitive advantage.
ALSO READ: Common Inventory Management Mistakes to Avoid
Soon, more companies started outsourcing, which meant that the product design info had to be shared – both with internal teams, as well as with the external supply chain partners.
Only then would it be possible to manufacture and ship products of high quality. Real-time collaboration became a necessity thanks to dispersed teams.
Manufacturing companies had to ensure that all the stakeholders could share information and build a virtual manufacturing prototype.
On cloud, PLM accelerates this collaboration between all the departments and participants – from operations to engineering and quality.
Since cloud PLM solutions can be accessed by anyone with an internet connection, managing complicated product records and engineering change management processes – which are essential elements of effective product development – becomes easy and convenient.
How Cloud PLM Differs from On-premises Solutions
First of all, cloud PLM software systems require lower financial investment to deploy as well as to maintain – thus offering a much lower TCO, or total cost of ownership.
Cloud PLM software also offers enhanced visibility for all teams and improves communication between the companies and their supply chain partners – all the time, improving control and quality.
PLM solutions deployed on the company premises necessitate longer and more expensive system integrations for other solutions like ERP , CRM, EDA, or others.
As the software provider takes complete responsibility for managing the cloud PLM, you don't have to worry about setting it up or acquiring additional IT resources internally for installation, implementation, and maintenance of the solution.
Consequently, regardless of where the company teams are located in the world, they get to access the newest version of the cloud-based PLM software.
Cloud-based product lifecycle management systems make collaboration among all teams simpler, quicker, and more precise.
The role-based access policy ensures that employees are only able to access the information that is relevant to their jobs, thereby securing the intellectual property of the OEM always.
ALSO READ: What is Batch Tracking?
Benefits of Cloud-based PLM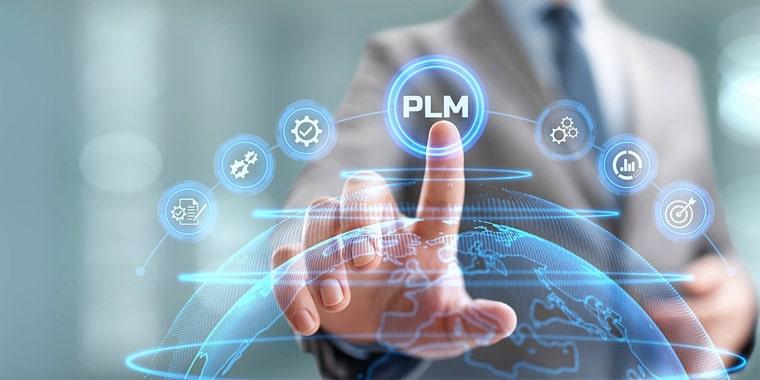 The cloud-driven PLM systems of today aid companies in streamlining their product development data collection and processes.
Organizations that require their users across the world to be on the move quickly benefit significantly from a cloud deployment of the PLM software, as they can gain access to the product and process data in a risk-free manner.
Cloud PLM:
Is simple to deploy
Accelerates innovation
Offers collaboration in real-time
Provides the lowest possible TCO of the total cost of ownership
Collates the whole product record
PLM on the cloud is a future-focused environment that offers numerous benefits, not the least of them being the ability to access the data related to product lifecycle from any device or location.
Onboarding users is super easy as well.
It can help with lowering the need for IT resources, thereby reducing the expenses related to infrastructure.
Combined together, these factors ensure that the benefits from the PLM software are realized faster.
Combining cloud and PLM offers benefits to both small and large companies.
ALSO READ: Important ERP Modules and Functions
Here are some of the benefits in a little detail:
Cloud PLM is scalable and is capable of expanding to meet changing business requirements like geographical locations, solutions, processes, distribution, and so on.
Deployment in the cloud enables adopting state-of-the-art innovations across every stage in the product lifecycle, in analytics, security, IoT, and the like.
Cloud PLM is a SaaS, and it is highly affordable. It requires lesser IT resources, is capable of accelerating deployments, and can quickly connect users throughout not just the enterprise, but also the supply chain as well as the value chain.
The advent of cloud technology has ushered in a new era of IT. It is no longer enough to just operate a PLM system when nearly everybody else is also doing it.
Implementing a PLM is a bare minimum necessity in today's world. To gain a competitive edge, you need to adopt cloud technology, rather than rely on your servers.
Main Reasons for you to Move your PLM to the Cloud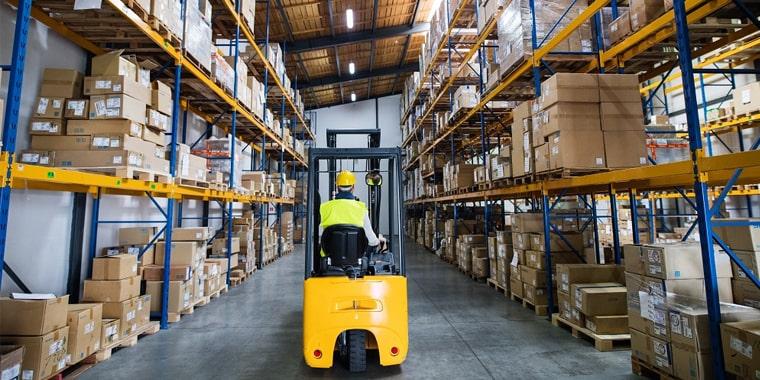 1. No Infrastructure Costs
On-premise deployments of PLM software necessitate a huge capital outlay, with numerous ranges of high-capacity servers, which are expensive, along with adequate storage space.
Moreover, the entire infrastructure has to be upgraded every now and then.
With a cloud deployment, you can cut down on these expenses significantly.
The cost of the servers in the cloud gets distributed among all the customers of the cloud service provider, making it much more affordable for everyone.
Companies can save up to 40% of their expenses by switching over to cloud solutions.
ALSO READ: Ways to Improve the Procurement Process
2. Quick Deployment
When you're trying to get your product to market, you want it to happen as fast as possible.
A day delayed, is simply adding to the cost of your production.
Deploying a custom-built product lifecycle management system can take several weeks, sometimes even months.
However, a cloud-based PLM can be deployed in two days or even less.
Once you complete your purchase order, you will get your licenses in 48 hours, ready to be used on your existing devices.
3. Immediate Scalability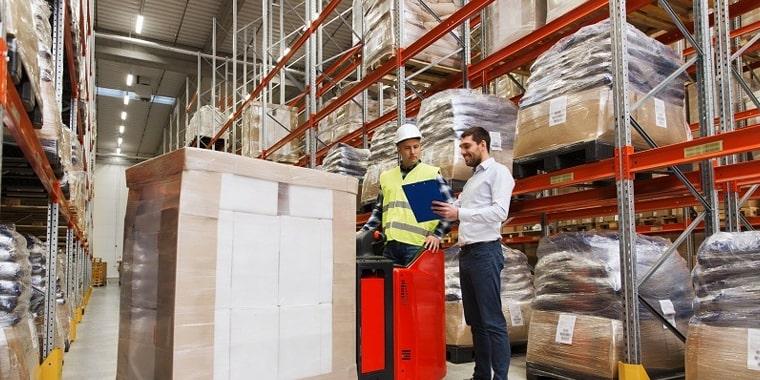 The workload can fluctuate for any company, big or small.
When you have big projects, you have to have every available person on the job – you may even end up hiring external contractors on a temporary basis to fulfil the orders.
You may need additional licenses for the software solutions you are using.
This could mean adding more servers.
That is fine as long as the workload is high.
What if it drops? You have servers sitting idle, and you are paying for a lot of resources that you are not actually using.
With PLM on cloud, you only subscribe to the services you need.
You can simply add more users when business is roaring, and remove them when things are quiet.
Basically, you only have to pay for what you need and use.
ALSO READ: Route and Van Sales – Challenges and Opportunities
4. Always Updated
Technology is always advancing – and that includes PLM software.
When you have deployed a PLM solution with a perpetual license on the premises, updating them becomes very expensive, cumbersome, and time-consuming – not to mention the additional human resources and IT resources that you may need.
Not updating could mean losing your competitive edge; striking a balance between your cost and benefits is critical.
This could put you in a quandary, as taking a decision about upgrades is not something to be taken lightly.
Cloud-based PLM solutions generally include software updates in the subscription costs.
Moreover, it is the software provider's responsibility to provide the upgrades, so you don't have to bother about them at all.
Updates are regularly provided, and as they all happen in the cloud, everyone can always access the latest version of the software.
5. Remote Working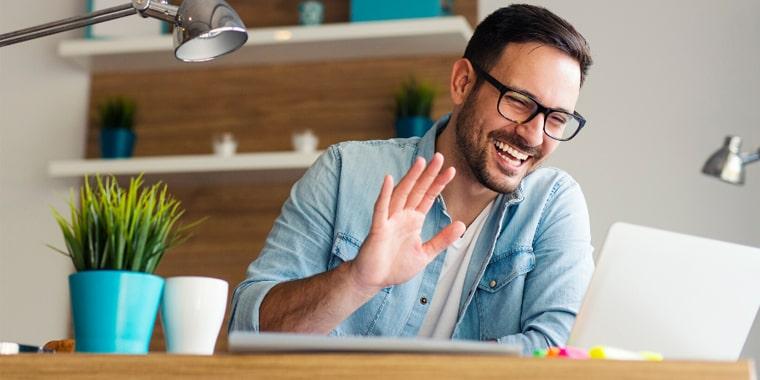 Cloud solutions allow you to log in and access the required information from anywhere, at any time, and from any device – and that too, in a secure manner.
On-premise servers can also be accessed remotely; however, for the sake of data security, you need to use VPNs, and this tends to slow down the application.
It is not a practical solution; if you want to facilitate remote working, cloud adoption is your best bet.
This applies not just to employees, but also to external collaborators.
IT departments may not be comfortable about providing complete network access to suppliers over concerns about firewall security.
ALSO READ: What are Backorders and How to Manage or Avoid Them?
6. Reduced Support Costs
Over half of a normal IT budget goes to maintenance.
You could use that money better – say to improve processes, create custom apps, and enable users to get the most out of their IT.
When you move to the cloud, maintenance is no longer your headache.
This frees your IT staff to think out of the box. This eventually translates to greater ROI on your IT.
7. Predictable Expenditure
Thanks to the subscription models followed by providers of cloud-based PLM software, you can know exactly how much you are spending each month.
No matter what happens, you pay the same amount every month – except of course, if you have to add additional users, or similar.
Even so, you know exactly what you are going to pay.
There is no surprise or hidden charges.
You don't have to worry about upgrades, server expenses, or repairs.
Cloud providers usually have backup servers, so you don't have to worry about losing your data in the event of breakdowns or downtimes.
Are you ready to move your PLM to the cloud? Talk to us at Tranquil – the cloud experts! If you would like to see the software in action, schedule a demo at your convenience, and we will show you how it can benefit your business.