Top Questions to Ask Before ERP Implementations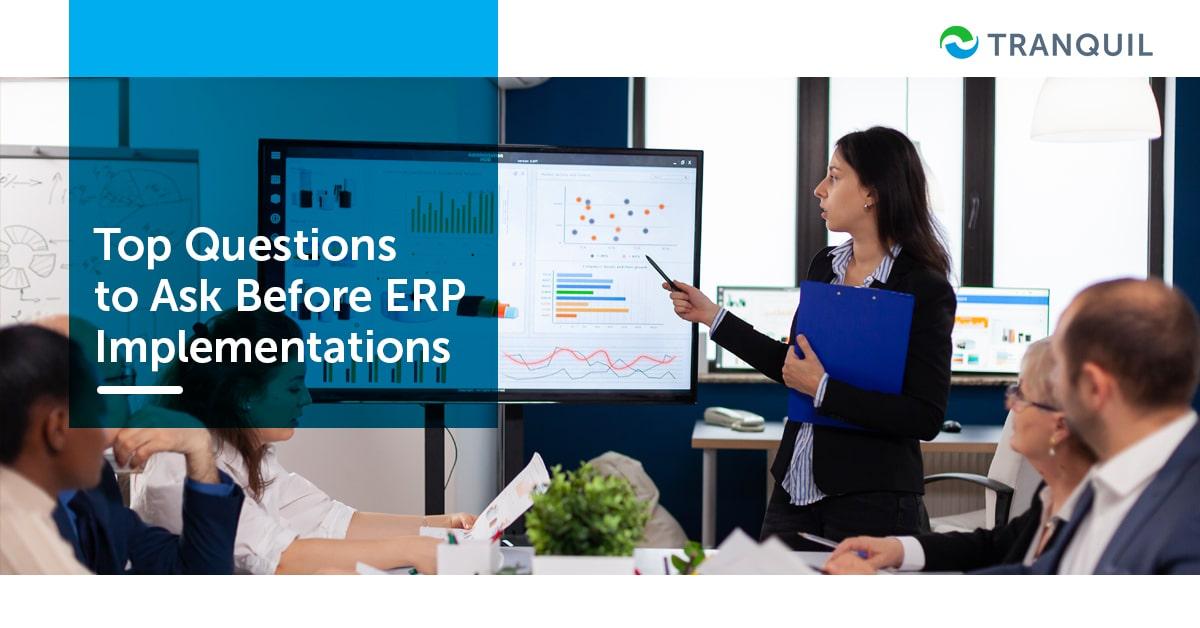 An ERP solution can help you streamline your activities, be more productive, and stay competitive.
After doing your due diligence and proper research, you finally found the optimal ERP for your company.
Congratulations! But that is just half the battle won.
The implementation is a critical activity, and you need to be well prepared, and do it carefully.
Only then will you be able to get the most out of your investment.
To make sure that your implementation is successful, there are some ERP implementation questions that you must ask your vendor.
An ERP implementation project normally comprises six phases.
Let's see what they are:
ERP Implementation Phases
1. Approach
Here you begin developing the plan, noting down the participants both internal and external, the required resources, and so on.
You will also have a clear picture about the objectives.
2. Discovery
This is where you do comprehensive research to get all the information regarding the existing processes and systems in your organization and list down the problems you are facing to which you need solutions.
There are some questions to ask about ERP systems before you finalize the software for your company.
3. Design
Armed with the plan and discovery results, you now need to draw up an in-depth functional design, mentioning the way the ERP will facilitate new processes and workflows.
These should be done from the perspective of the end-user.
If you want any customization or integration with third-party apps, it should be mentioned in this phase.
ALSO READ: Tips to Choose the Best Business ERP Software Solution
4. Implementation
Your ERP system is ready and will be tested before actual deployment.
In this stage, employees and other stakeholders need to be trained on its use and educated about the impact the solution will have on their workflows.
5. Monitor
After it is deployed, the ERP needs to be monitored continuously to ensure that it continues to be a good fit for your business and whether any adjustments are required.
6. Evolution
Your ERP implementation is a continuing project that needs to be worked on constantly.
The ERP reports and analytics can help you pick out the areas that need improvements, allowing you to derive maximum benefits from your investment.
Here are some key ERP questions to ask on your implementation journey, that will help you ensure its successful implementation.
ALSO READ: BI vs ERP
Questions to Ask Before ERP Implementations
1. What is My Business Case?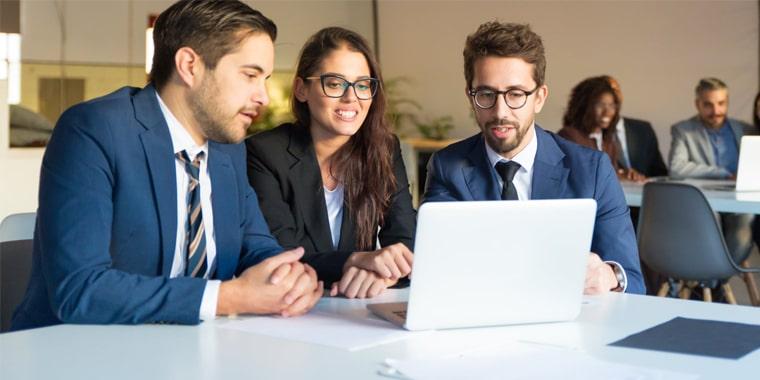 This is one of the most important ERP implementation questions to ask.
A business case depicts the logic for starting a project and gives you the chance to pinpoint the challenges and issues of your business.
It also lets you check out which software solutions and functionalities are required to help you do business better.
During the pandemic, a large number of businesses in the manufacturing and distribution industries were hit by disruptions in the supply chain – especially integrated supply chains that depended on raw material imports.
These businesses explored solutions like eCommerce and ERP integration, to be able to directly deliver to customers. When there is a clear business case, your ERP implementation will be smooth, and you can derive measurable benefits for a long time.
A custom ERP business case allows a company to assess the particular costs, benefits, and risks associated.
Over-customization often leads to ERP failures but with a robust business case, the project team can take informed decisions regarding customization.
2. What is My Digital Appetite?
It is vital that you properly understand the path of digital transformation for your company – without it, you cannot realize the full value of ERP.
Only when you properly understand the current status and have a proper plan can you make high-value decisions that save money, time, and effort.
You will be able to invest in initiatives capable of being supported by your existing tech.
Ask yourself if you are aggressive and are willing to disrupt your current method of working by introducing radically new tech, or just an explorer who is trying out digitization with baby steps.
Knowing the digital maturity level of your organization will give you clarity on achieving your digital goals, and plan for business growth.
ALSO READ:  Advantages of Batch Picking 
3. Is the ERP Project Team Ready?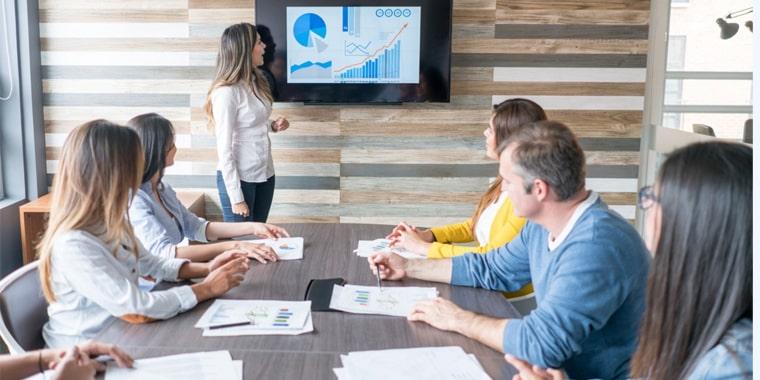 This is one of the critical questions to ask for ERP implementation, as it helps eliminate ambiguity and confusion.
Implementation of ERP affects all the departments in the organization, so you need your best employees spearheading the project – those with the requisite skills and understanding of the project.
The implementation team structure should have two levels – the management team and the execution team.
There should be people capable of offering high-level guidance, the project manager in charge of implementing it, and functional and technical teams who will carry out the tasks.
You will also need to change managers.
You need to remember that these employees will be hard-pressed for a time as they will also need to discharge their regular duties.
To reduce their load, consider temporary hires to handle the routine tasks so that your project team can give their 100%.
Make sure that your external resources are experienced and reliable.
4. What is the Total Cost of Ownership?
The TCO includes every expense related to the cost of owning the software, including expenses related to implementing and operating it.
Technical implementation expense is only a part of it – there are hidden costs that you won't realize initially.
You may have to pay to migrate data, manage risk, test the system, manage the change, cost of downtime, and so on.
It is essential that you clearly understand your budgetary and resource requirements in the long term.
This will help you plan for the finances to go ahead.
5. What is the Implementation Plan?
Of course, your ERP solution provider will draft a project plan to cover the rudimentary activities for implementation.
It is likely though, that the plan may not include some core activities like data migration, managing organizational change, pilot testing, and so on.
Insist with your provider to include this in the plan and carry out these critical tasks?
ALSO READ: Ways to Improve the Procurement Process
6. What Organizational Change Management Strategies to Use?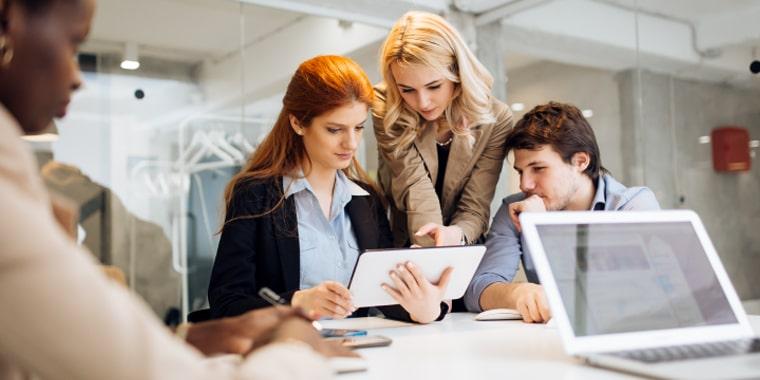 You may get so busy with the project's technical aspects that you may ignore the human aspect.
But it is a crucial element, as the success of the implementation, and its ROI depends on your staff being on board with the system.
You need to ensure that your employees are engaged throughout the implementation – that's part of change management.
This looks at improving processes and workflows, and how they may affect workers; and then works on eliminating the resistance they may feel.
The technique you apply to achieve this could mean the difference between the success and failure of your ERP; so, it is extremely important that you employ the appropriate strategy.
7. What are the Project Governance and Controls Being Used?
The project plan-you draw up must clearly mention the bases on which you will take all your decisions.
Like, when you have an issue, how do you decide whether to settle the matter internally, or escalate it externally – to a steering committee; what factors need to be considered.
The plan must define clearly the core decision-makers and the manner in which they are allowed to wield their influence or power at every phase of the project.
Only when change management is made a top priority can you make sure that your ERP solution will be welcomed whole-heartedly, and sustained by your workforce.
Without that, you are looking at a situation where the employees don't understand the new system and feel left out, and their productivity drops.
Training, proper communication, and clearly defined procedures are important aspects of change management.
It is imperative that both rank-level employees and managers equally adopt the new system.
You also have to think of how the process changes will affect the end-users in your organization, and make a strategy to deal with those impacts.
ALSO READ: What is Negative Inventory and How Can you Prevent it?
8. How Do We Evaluate Progress?
Rather than blindly forging ahead, it is important to pause and examine the progress of the implementation.
Check if you are right on track, or have wavered anywhere.
Check if there are any elements that need to be rectified to prevent small problems from becoming bigger.
Getting it right is more important than getting it done on time when you think of the long-term consequences.
9. How Will We Define Success?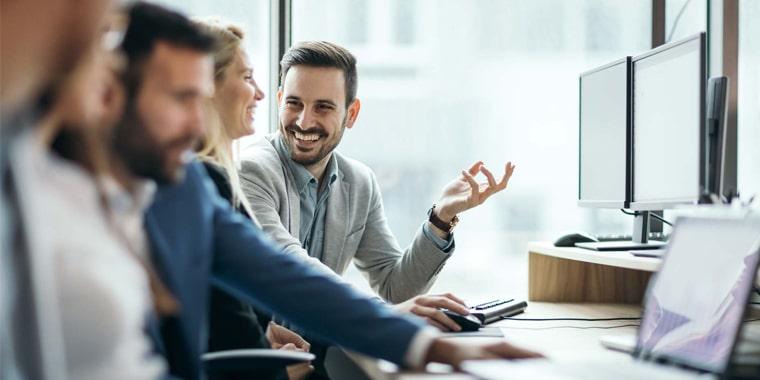 The definition of success differs from organization to organization.
For some companies, it could mean that their employees have moved over from manual spreadsheets to the new system to create reports; for some, it may be a certain return on the investment; some others may depend on the ERP for their growth story.
Whatever your goals may be, you should be able to define the important areas of improvement, set milestones for them, and quantify them so that they can be measured.
Examples of measurable metrics are staff expenses, or time taken to produce x units; an example of an abstract metric is improving visibility throughout the organization.
That way, you can actually determine how successful or not you have been.
ALSO READ:  Guide on Configure, Price, Quote (CPQ)
At the implementation stage, if you feel that the goals are not clearly defined, get your organization's stakeholders to help you align IT and business.
The better way is to establish what success means to you before the implementation begins, and communicate those to your project implementation team so that there is no ambiguity as you move forward.
It is a good idea to split the implementation into various phases, with objectives attached to each phase.
This strategy will help you maximize your chances of succeeding.
When there is no proper direction for your ERP implementation, or you don't establish its scope, you are likely to face huge challenges at a later stage.
Does the thought of implementing an ERP by yourself feel daunting? Leave the nitty-gritty of ERP implementation to Tranquil, the ERP experts. Our ERP consultants will not only draw up a detailed plan to ensure project success, they will keep you in the loop at all times so that you are aware of everything that is being done. Our ERP solution is deployed in the cloud, so it does not call for any extra investment on your part. Do schedule a demo with us at a time of your convenience, where we can show you how our ERP can benefit your business.