Importance of ERP Software in Textile Industry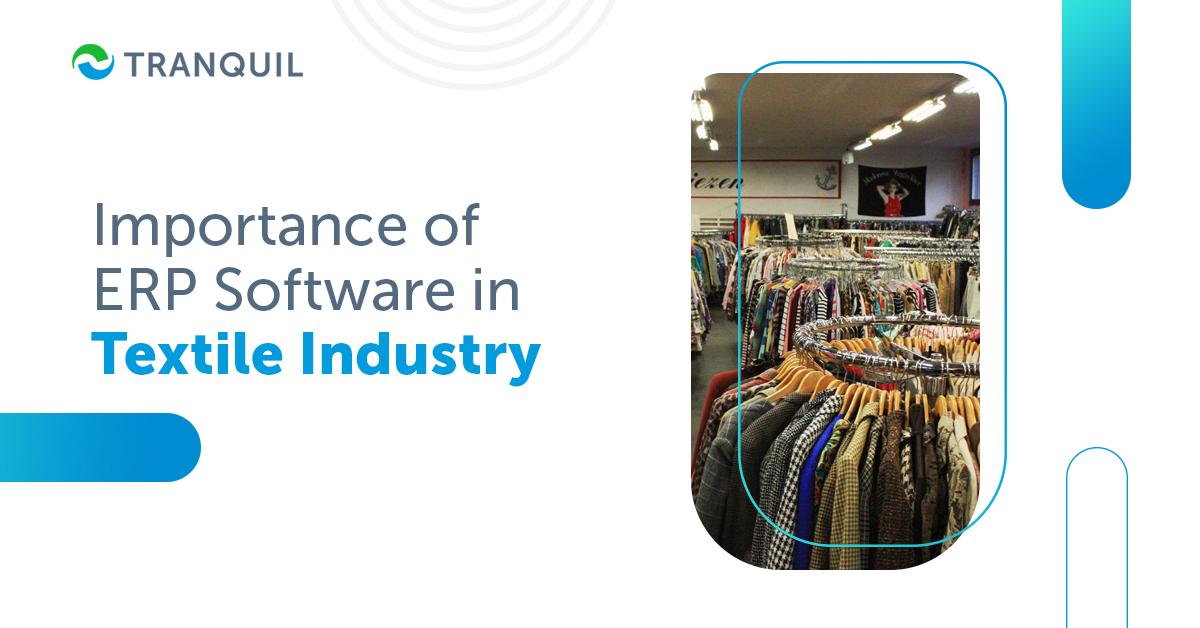 The textile industry's main activity is manufacturing and selling cloth; however, as in any other industry, procurement of raw materials, warehousing, product distribution, human resources, quality control, and so on are just as important.
It is essential that an efficient solution is implemented that will help businesses to be more effective, and grow quicker. ERP in Textile industry can greatly benefit the businesses in this industry.
In 2015, operational revenues from the textile industry in Saudi Arabia touched nearly $3 billion; the kingdom mainly exports to the US, to the tune of $58.5 million; today, the global export value of textiles and apparel stand close to 500 million USD, with the UAE being the biggest importer.
There are over 200 textile and apparel factories operating in the country, and they have experienced a growth of about 29% on average.
Textile sales make up around 9% of the total exports of KSA, and the industry, along with the furniture segment, employs around 15% of the eligible workforce in the country.
ALSO READ: How ERP Software Enhancing your Business
Textile ERP software helps businesses streamline and automate their processes, and manage their entire process from start to finish much more efficiently.
It centralizes information from all departments, making inter-departmental communication and collaboration easy, and transparent.
 Critical areas like inventory, finance, procurement of raw materials, and so on, can be managed effectively with a robust ERP solution.
A good ERP system like Tranquil offers efficiencies of time and cost affords greater end-to-end visibility and functionality across the organization.
Cloud-based software offers advantages of any time, anywhere accessibility, real-time information from any department and so on, that help in the efficient control and monitoring of operations, responding to queries swiftly, planning production better, and more.
Let us look at the benefits offered by ERP in textile industry in detail.
Benefits of ERP in Textile Industry
1. Streamline Supply Chain Management
ERP software helps to streamline, track, and effectively manage supply chains – and especially in the case of global markets, it is invaluable.
Inter-departmental collaboration, production, and distribution: all these can be significantly improved with automation.
An efficient ERP solution has the capability to predict market requirements based on historical data; this can help businesses prepare, and ship products in time.
With total integration of all business operations, you will also save time and money.
ALSO READ: Future of Enterprise Resource Planning
2. Mobile Data Access & Security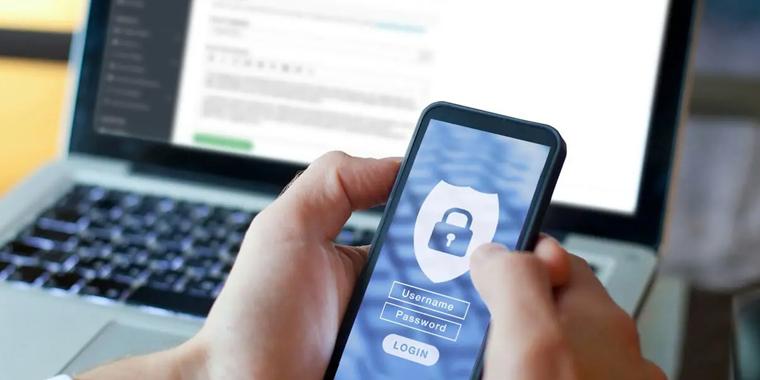 Cloud-driven ERP systems eliminate the need for you to be at your desk in the workplace, and this extends to your team as well.
With employees working long hours and even in the field, it is imperative that they can access the system whenever they want from whichever location they are in.
You have the added benefit of providing controlled access to employees according to their roles.
This ensures data safety while providing much-needed information to employees in the field, helping them close sales, conduct audits, and quality checks.
Controlled access with multi-layer authentication helps protect your sensitive data and prevents corporate espionage.
ALSO READ : Saudi Arabia Makes Electronic Invoicing Mandatory
3. Improve Collaboration and Communication
Intra-departmental collaboration is important for any company to function successfully, and an ERP system for textile industries facilitates this very well.
It provides a centralized platform for communication in addition to automation. Employees from various departments can easily share, upload, and retrieve data as and when needed.
4. Easy Handling of Payments and Receipts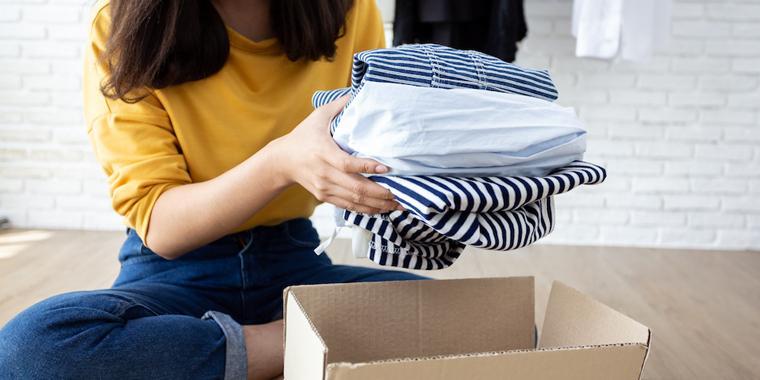 Cost accounting is a tough job for most companies, as they have to juggle several things like managing multiple clients, assembling several orders with differing prices, generating bills and receipts for a range of products, and more.
There could be similar products that need to be shipped to different customers at different prices, depending on the contract or agreement.
It can get very cumbersome to create a price list with multiple rates, specific discounts for various customers, tracking outstanding bills, credit limits, modifications in the bills, maintaining sale and purchase ledgers, and the like.
ERP can help in seamless handling of payments and receipts as it can easily process vast amounts of data in a short time, and even generate MIS and taxation reports.
This can help to carry out an in-depth analysis of the outstandings and liabilities and convey the payment information with greater clarity.
ALSO READ: Benefits of ERP Software for Waste Management
5. Generates Financial Reports Accurately
ERP in textile industry helps businesses with financial information by helping management to create accurate reports of accounts automatically and in real-time.
Production cost, income, debts, expenditure, profit and loss statement, and balance sheet are some of the reports that the ERP solution can generate.
The Finance Management module of Tranquil cloud ERP is a feature-rich solution that simplifies complex financial and accounting activities.
6. Quality Management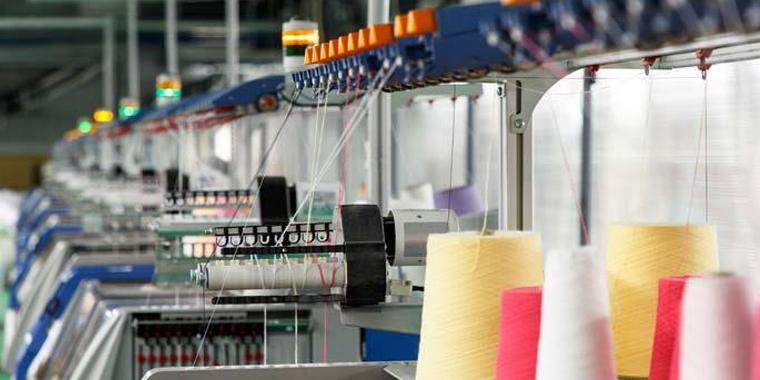 ERP software streamlines the production process from start to finish, ensuring that the finished product meets quality requirements before being shipped to market.
It incorporates quality control in every stage of the manufacturing process, eliminating the possibility of defects, and maintaining compliance with regulatory requirements in addition to customer requirements.
ALSO READ: Advantages of ERP Waste Management System
7. Reduce Machine Downtime
Textile ERP software optimizes machine performance to ensure maximum uptime, enabling management to get real-time information about your assets and their condition.
It also records and tracks information like the duration of the machines' operation, if they are under or over-utilized, and facilitates scheduling of servicing of the assets.
The software can also monitor the dates when maintenance checks are due and send alerts.
All these help you to utilize the machines optimally and to extend their life.
8. Increases Sales
Manufacturing quantities are generally decided by examining past sales; ergo, order quantities, pricing, distribution, and so on need to be monitored carefully.
The risks associated with supply chain disruptions, sudden changes in price, etc., can be mitigated with accurate sales forecasts and continuous monitoring by the ERP software.
It also facilitates the formulation of appropriate strategies for improving sales.
ALSO READ: Benefits of ERP Software for Healthcare Industry
9. Cost Savings:
ERP enhances the process flow, thereby reducing expenses of labor; it also manages the entire information like shift timings, tasks allocated, skills, and so on.
The software facilitates a more effective allocation of organizational resources to boost productivity and overall efficiency.
10. Organizes Customers Easily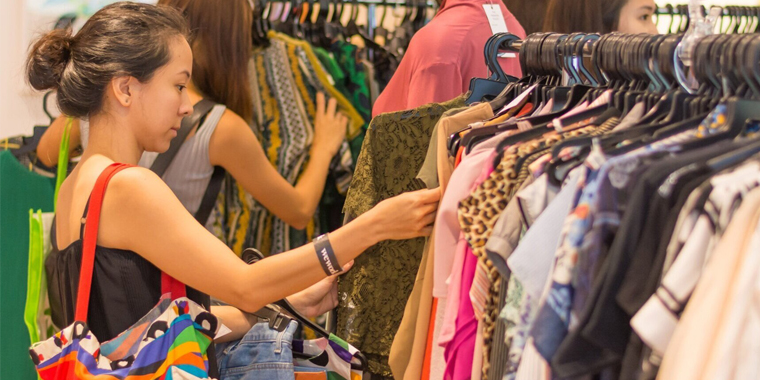 ERP software empowers your sales team by providing critical customer information to them regardless of time, place, or device.
By looking at the purchase behaviors and seeing in which stage of the buyer journey the customer is in, management can create appropriate strategies, target the exact audiences for specific campaigns, taking precise follow-up actions.
ALSO READ: Benefits of Retail ERP in Business
11. Management of Supplier and Customer Queries
Sales and Procurement teams are better equipped to handle customer and vendor queries, thanks to automated manufacturing and inventory accounting processes.
Customer support teams can get instant access to customer information, and resolve supply chain problems on the go as well.
ERP software can also help in maintaining consistency in purchase orders from retail businesses, track online transactions, manage delivery dates, and compute overall sales based on varying margins.
ALSO READ:  Factors for a Successful ERP Implementation
12. Optimizes Production
It is imperative the production is optimized in the textile manufacturing process, enabling management to resolve hurdles, and take proactive steps to ensure continuous, smooth production.
All this is made possible by ERP solutions that help businesses to handle all these issues with ease; the software also provides innovative solutions to optimize production.
ERP functionalities include helping the production team to manage the availability of raw materials, efficiency of employees, and maintain quality – thus enabling the company to get the most with less effort.
13. Automates Invoice Generation and Manage Payment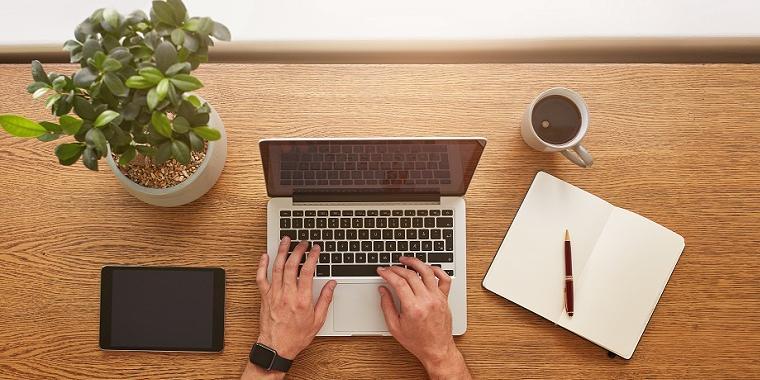 Cumbersome and monotonous manual tasks like generating invoices can be easily automated in an ERP solution, with the staff printing and sending the invoices to customers automatically.
The invoice status will also be displayed – and if an invoice is pending, the employee in charge can follow up with the customer to get the payment.
14. Simplifies Purchasing and Vendor Management
Vendors are managed as per their contact information, price lists, and so on by the ERP solution for the Purchase Department; they also get ratings depending on their past performance.
The software also simplifies purchase management as approval matrices are arranged online, and requests for purchases are automatically converted to orders.
These are fail-safe measures aimed at preventing fraud and exceeding approved budgets.
ALSO READ:  Benefits Of Software As A Service
15. Provides Flexible Accessibility
As ERP is cloud-based, you and your team can access the system from any device and at any time.
With real-time access to information, you can gain visibility into your operations whenever you want, and take action whenever required.
16. Customer Satisfaction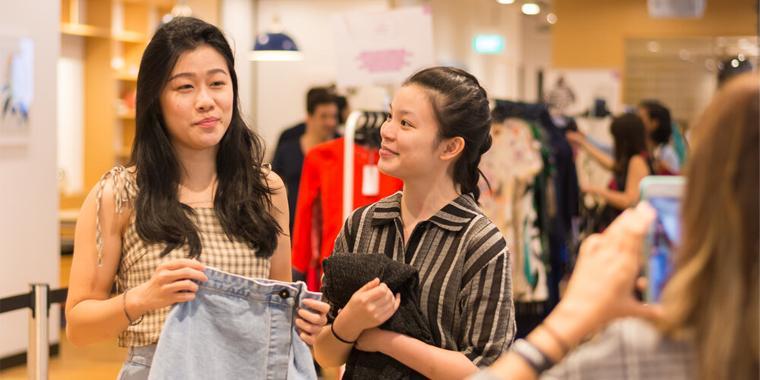 By reducing the delivery time for executing customer requests, ERP in textile industry can help enhance customer satisfaction and loyalty.
This could be queries, complaints, or simply orders.
By reducing the time taken to respond to customer demands and requirements, a business can create a good impression and earn loyalty.
ALSO READ: Critical Factors to Consider in Designing ERP User Interface
17. Better Inventory Management
Textile ERP automatically manages stock operations so that the right product can be delivered at the right time to stakeholders.
Tranquil ERP's Inventory Management provides traceability of batches in addition to centralized inventory.
Through seamless integration with other business systems like purchases, sales, production, and so on, the software can generate reports in real-time that empower the management to make informed, effective decisions.
It is crucial that the system is frequently evaluated to prevent the hazards of inadequate or unnecessary inventory.
Thanks to ERP, merchandise can be categorized according to parameters like color, price, size, and so on.
The item order can be updated depending on fulfillment dates and market demand; algorithms are used to process sales to maintain the accuracy of profit computations.
In case of fluctuations in margins, overheads, or manufacturing expenses, the matrix can be adjusted through the introduction of new parameters.
Eventually, you get an efficient system that reduces market-related collateral risk.
ALSO READ:  Influence and Importance of ERP System in Different Industries
Conclusion
ERP software in textile industries can greatly enhance their chances of success and help them stay competitive through innovative and flexible features and modules.
With more and more textile manufacturers choosing to implement ERP solutions, it is definitely here to stay.
If your company hasn't yet implemented one, it's time to seriously consider this option.
When you team up with a reputed and reliable provider of ERP software, you send a message to the competition that you are in for the long haul, and are serious about your business.
Just make sure that you get the system customized so that it is capable of handling your specific business requirements, increases productivity and efficiency throughout your organization, and helps you march ahead of the competition.
If you'd like to see how it actually works before making a final decision, simply Schedule a Demo here. Our team will be happy to help you with it.