Major Benefits of ERP Software for Waste Management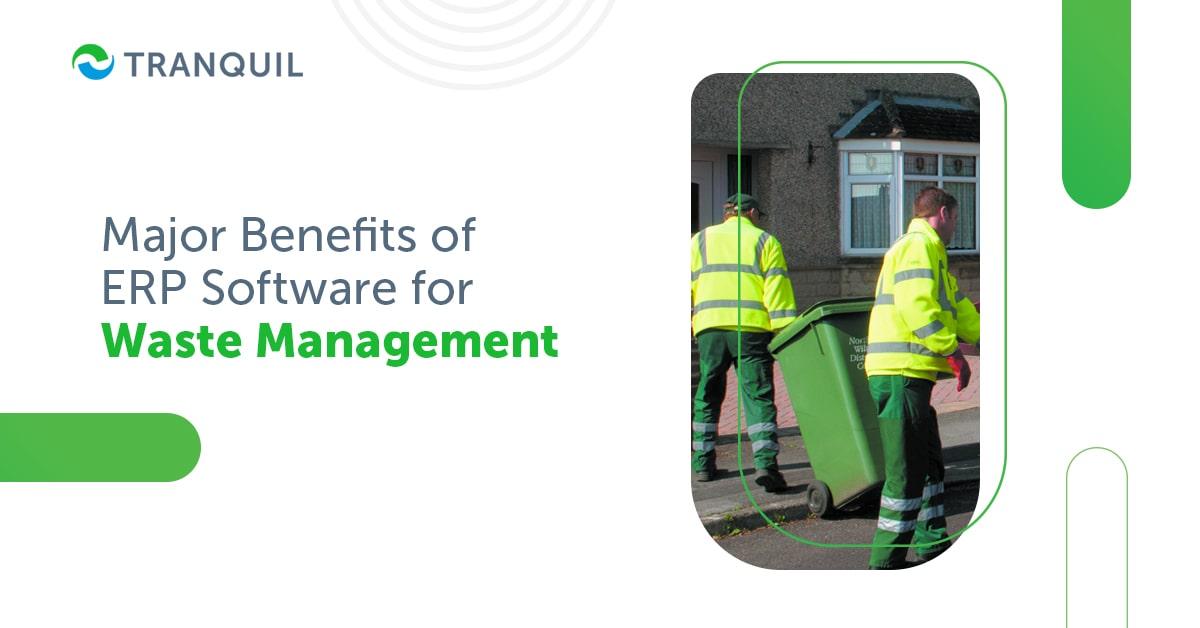 ERP or Enterprise Resource Planning is a software solution that streamlines and automates business processes and helps manage an organization more efficiently.
It integrates various departments like HR, Manufacturing, Accounting, Sales, Inventory, Marketing, etc., and stores all related data centrally.
The ERP tool has an intuitive interface that is accessible to all those who need the data but has built-in authentication protocols that provide access to only relevant sections of the system and data.
In the waste management industry, ERP revamps existing systems for better efficiency.
Also Read : Benefits of ERP Software for Healthcare Industry
People, offices, factories, educational institutions, hospitals, construction activities, restaurants and hotels – all generate huge amounts of waste every single day.
Toxic waste permeates our ecosystems, and it's no laughing matter; it's a hazard for not just our health, but the entire ecosystem, and threatens several species.
The rapid development that we see around us, with scant regard for proper waste disposal or environmental impact, is what is leading to this situation.
It is therefore imperative that waste management is properly carried out by individuals, businesses, nonprofits, and governments alike, to not just protect the health of the present population but for the future generations as well.
Waste management is a lucrative industry with great potential; however, the players should be able to keep pace with the fluctuating requirements and regulations of the industry with alacrity.
Constant change is a norm in this arena, and those who want to be a part of this industry must be equipped to comply with modified regulations and legislation immediately.
Day by day we see governments around the world tightening the norms and regulations for waste disposal and reporting of the same.
This makes ERP for waste management an absolute necessity.
ALSO READ:  Benefits of ERP for Steel Industry
Why is ERP important for Waste Management?
ERP is capable of managing almost every single business function, creating a lean, accurate operation, and delivering a bird's eye view of your business.
Managers can improve productivity, cut costs, incorporate agility, and deliver customer satisfaction.
If your waste management business has not yet implemented major software solutions, you may be a bit hesitant in getting waste management software; here we present a few compelling arguments in favor of getting ERP software for your waste management business.
Once you go through them, you will be convinced of the need for waste management ERP.
Your current processes may not be efficient enough, and if you're still managing with spreadsheets, you could easily lose track or even find it tough to communicate effectively with the various departments.
However, when you implement ERP, you will be able to integrate the different departments seamlessly in one central platform.
This gets rid of duplication and decreases errors due to manual data entry.
ERP software comes with inbuilt analytics and generates insights that help you make informed decisions that help improve productivity and efficiency across the organization.
Also Read :  Factors for a Successful ERP Implementation
Need for an Organized System for Waste Management
It is important to plan and implement the system properly to ensure that waste management is carried out responsibly.
The types and sources of waste need to be identified, and then the cost of carrying and treating it, categorizing and segregating it, and so on, are the various activities related to waste management.
Of course, the entire process needs to be continuously monitored as well.
Gathering and observing the data to measure the current systems is imperative so that an economic and effective system of waste management can be created.
Different types of waste mandate different treatments: plastic, metal, paper, electronics and so on can be recycled or reused, or need to be disposed of in an appropriate manner.
They should not be dumped in landfills with biodegradable waste, but sometimes, it does happen that way. Therefore, segregating the collected waste is extremely crucial.
Allocating adequate finances to machinery and human resources required to manage the waste also needs to be done optimally.
A lot of variables are at play in this industry, and they are interdependent, making it all the more necessary to have a software solution to help.
ALSO READ: ERP software in Warehouse & Fixed Asset Management
Advantages of an ERP Waste Management System
When waste management organizations have excellent project management, and good control over their processes like accounting and contracts, they can offer the best services to their customers.
ERP provides real-time information, a big, centralized database, and precise predictive analytics, helping businesses with more efficient gathering and disposal of waste.
1. Better Management of Information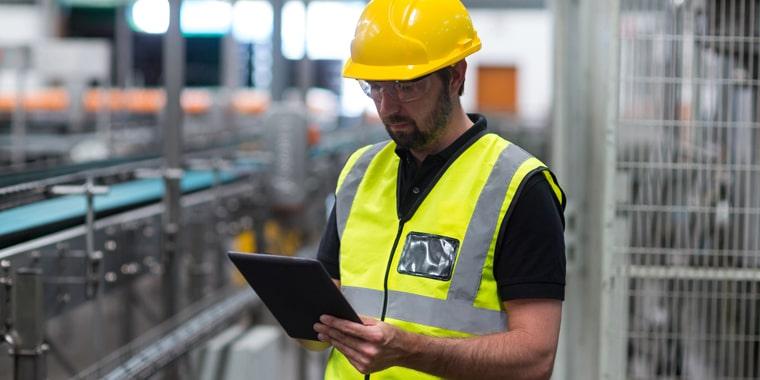 It is crucial that all the information regarding various dumping and collection sites is documented properly.
With ERP for waste management, you have flexible configuration options that let you set parameters like type and quantity of waste, location of sites, resources needed, and so on, and easily input them for future requirements.
You can also add, delete, and edit the information as per your requirements.
You can easily check on what tasks are complete and those that are pending by tracking the business info and monitoring the metrics for progress.
This is helpful to employees as they can focus on completing the tasks that are pending, boosting their productivity and efficiency, and carrying out the collection and disposal of waste within the stipulated time.
Also Read: Key Benefits of ERP for Accounting and Financial Management
2. Effective Resource Allocation
Businesses typically use ERP to keep a record of all transactions and churn out reports based on the data collected.
When you use ERP in waste management projects, you can get information in real-time about the human resources allocated to each task or project.
This has the benefit of enabling you to optimally allocate resources to ensure better outcomes and taking remedial actions as they are necessary.
It helps you to assign employees to tasks based on priority, and to put the right person for a particular job.
Managers can delegate work to employees, who have the capability to verify what they have been allocated to work on.
You can achieve a smooth and hassle-free allocation of work, consequently increasing efficiency and productivity, save time, and eliminate over or under allocation; you can also prioritize tasks, and make sure your teammates work accordingly.
This is especially helpful when you are working on big projects, and/or have multiple sites.
Also Read : Importance of ERP System in Different Industries
3. Safer Disposal of Waste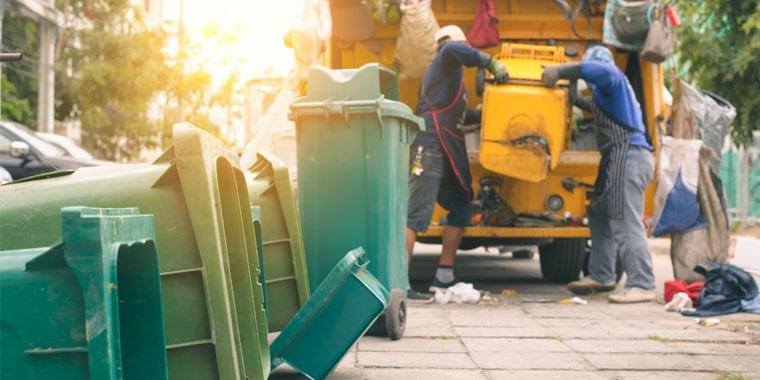 The major concern for individuals and organizations for preserving a healthy and clean environment is disposing of waste in a safe manner.
This can only be achieved when the waste is properly categorized as per type, the quantity recorded, and diligently tracked from the collection phase through carrying, right up to disposal.
Thanks to enterprise resource planning software, this entire process becomes simple.
The solution helps you document every bit of information in connection with the disposal, including the cost, the method of disposal, the quantity, dumpsite, transporter availed of, invoice, shipment, and so on.
In this way, you can supervise the actions that were taken at each level, and make sure that every single activity was carried out efficiently, complying with the regulations and protocols prescribed by the authorities for managing waste, or recycling initiatives.
ALSO READ: Benefits of ERP Software in Textile Industry
4. Optimized Scheduling of Tasks
Often, you may find yourself juggling several projects simultaneously; now this can be very daunting without the help of a robust and effective ERP solution.
With a centralized system that provides access to pan-organizational data and transactions in real-time, you gain visibility of everything that's happening in your business.
Powerful data analytics provide actual figures of what's happening in every department; in totality, all these features enable optimal scheduling of tasks for more effective service.
Also Read : Challenges in ERP Implementation
5. Organize Preventive Maintenance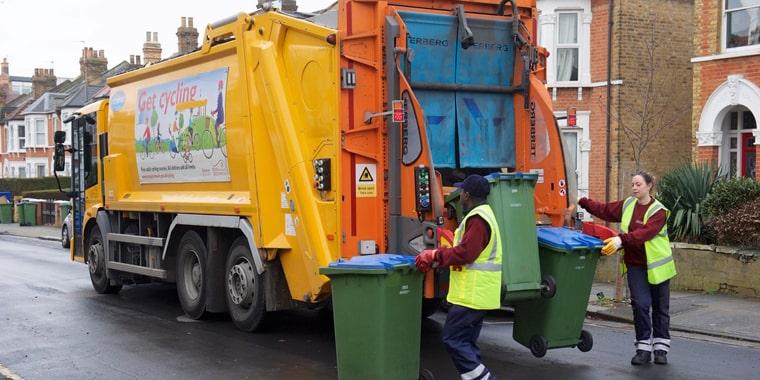 All of the equipment and vehicles your organization use in collecting, treating, carrying, and disposing of waste need to be properly maintained; this could include servicing, tune-ups, parts replacement, and more.
With ERP software, you get real-time information about the health of all the vehicles and equipment used by your organization, making it simple to track and schedule maintenance checks to prevent serious damage.
This helps to ensure that most of your machinery is operational for the maximum time.
Timely servicing of vehicles and equipment helps to protect from sudden breakdowns, which could mean having to spend big money on repairs, as well as impacting productivity.
ALSO READ: What is Batch Picking? 
6. Generate Quotes Dynamically
This may seem unimportant, but it's not; you need to be able to give accurate quotes or estimates for different waste management projects.
Sure, you can do it manually, but those quotes could be erroneous, and it could harm your goodwill.
With ERP waste management, you get a sophisticated and automated generation of quotes that make the process of submitting proposals a breeze.
You can incorporate numerous parameters including the resources necessary, investment, and so on.
Robust ERP solutions will also allow you to tweak parameters to meet your specific requirements.
ALSO READ: Benefits of ERP Software for Healthcare Industry 
Conclusion
After reading the above-mentioned points, you can see that implementing ERP for your waste management business will help you to simplify the complicated processes, boost productivity and efficiency, and eventually, your revenues.
Cloud-based ERP solutions will enable remote work and collaboration as well, ensuring that you manage everything well regardless of where you are.
It also ensures greater data security.
Streamlined ERP solutions help ease the mundane, everyday tasks to empower the entire team across the organization, helping them to provide safe, efficient services on time to customers.
Tranquil is a prominent cloud-based ERP software system that helps you to manage your projects and business work in a hassle-free way. Moreover, with this software, you can access your business data anywhere, any time. If you want to manage an ERP software system, you can get in touch with Tranquil software.