The Must-Have Modules and Features for an HRMS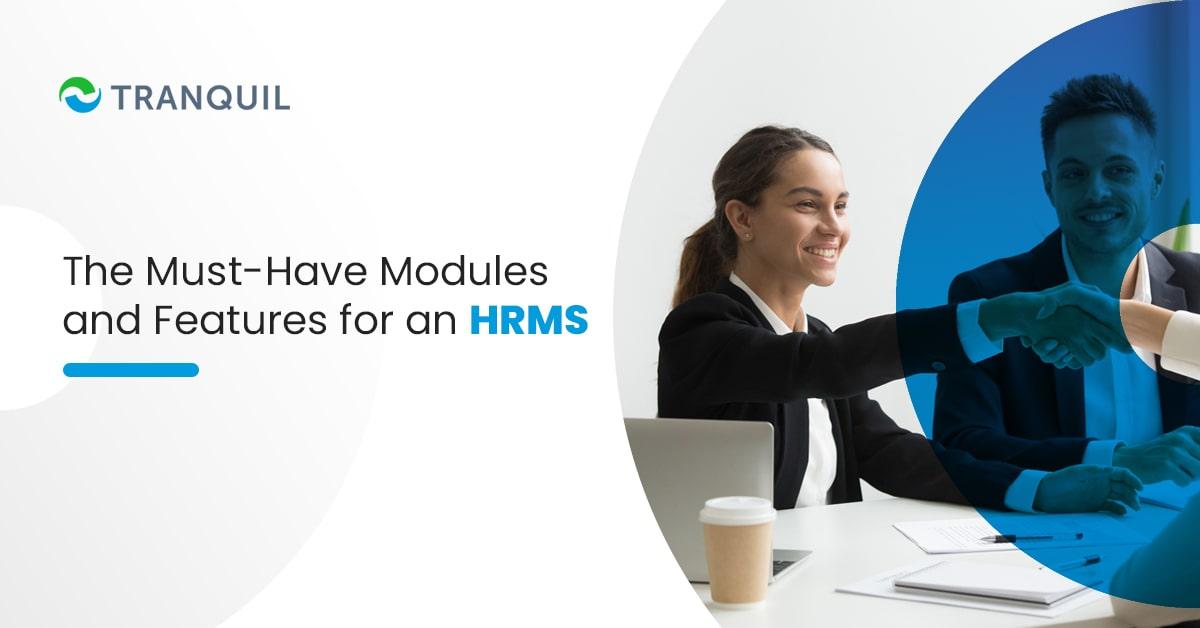 HRMS or Human Resource Management System is a software solution that is used for the automation of all HR functions in a company.
Human resources professionals have to handle numerous activities like hiring, onboarding, training, performance tracking, appraisals, promotions, firing, exit, and procedures.
A robust HRMS will help them carry out all these tasks efficiently and smoothly.
The monotonous and time-consuming tasks that they had to do manually till now, like dispatching invitations for onboarding to new recruits, monitoring the leaves taken and holidays given, and more, can now be taken care of by the HRMS software modules.
There is no doubt that HRMS is one of the most useful and important software tools that businesses have adopted in modern times.
They provide much-needed support to the HR department and improve their efficiency.
HRMS software helps companies reduce expenses, and frees HR professionals from mundane tasks, enabling them to focus on more important matters like the development of human capital and strategic planning of the workforce.
ALSO READ: Need of Having HR & Payroll Management Software in SMEs?
Benefits Of HRMS
HRMS software provides several benefits, with the overarching benefit being improving the efficiency of HR activities.
A robust ERP system like Tranquil has integrated HR modules that do everything that an HRMS does.
Workflow Automation
Automation eliminates the need for manual data entry, thereby bringing down the chances of errors and inefficiencies.
HRMS software is capable of creating custom workflows to help the HR department execute its processes smoothly and quickly.
Secure Storage of Your Data
With an HRMS in place, you can be sure that your employee information stays confidential and secure. When data is breached, you can lose the trust not only of your employees but other stakeholders like customers and vendors.
However, the multi-layer security protocols, controlled access, dual-factor authentication, etc., in a cloud-based HRMS ensure that you meet the regulatory compliance requirements regarding data privacy.
ALSO READ: How Do ERP Systems Work?
Enables Employee Self Service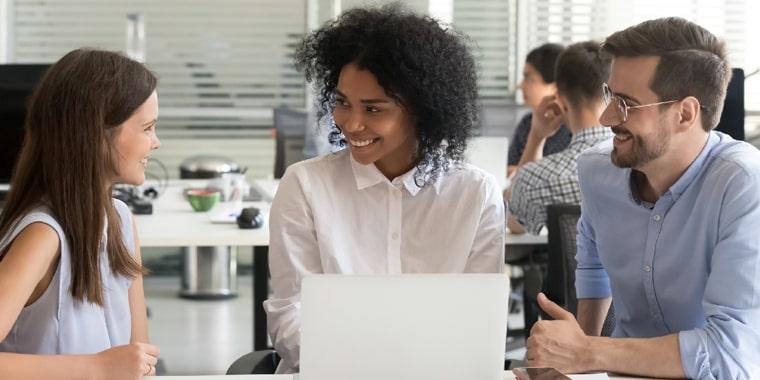 HRMS solutions include self-service portals that allow employees to manage their personal information so that HR professionals need not spend time in this routine activity.
Employees can access income statements and payslips, update their data when required, apply for leave like sick days and vacations, and more.
HR professionals can instead focus on more critical tasks like performance evaluations, benefits packages, onboarding, and similar tasks.
13 Key HRMS Modules You Must Have for your Business
Now that we have understood what an HRMS is and how it benefits a business, let us look at the most important and essential HR modules that your business needs.
1. Employee Information Management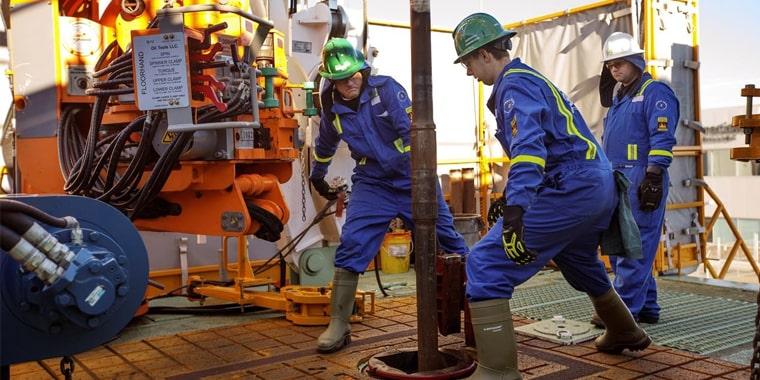 With data becoming more and more important by the day, the threats to this data also become more complex and frequent. Ergo, managing and controlling that information gains paramount importance.
Employee Information Management is therefore one of the employee management system modules that must be included in your software.
Every company maintains volumes of information about employees, and some of it is sensitive and confidential as it is related to the business.
Governing and managing the data in a systematic manner is therefore extremely important.
ALSO READ: Important ERP Modules and Functions 
A cloud-based HRMS system does exactly that by providing you excellent protection from data loss, unauthorized access to data, and security threats to your data with stringent security protocols.
HRMS software centralizes data, making it easy for the relevant team members to access the database once they are logged on to the system.
It is easier to protect data and prevent unauthorized access when it is in one place, rather than when it is stored all over the place in various files and spreadsheets; it can often lead to data duplication as well.
Thanks to this well-organized and centralized database, the HR department can get real-time information as well as reports about employees, even filtered by various factors like by those on leave, their joining date, department, age or salary-wise, and so on.
The self-service portal for employees is also a very valuable component of this module, as it allows employees to access their information and update it if necessary.
Access is strictly controlled so that an employee can only view their personal information after logging in with two-step authentication.
2. Payroll Management
Managing payroll in a company is a complex task; the larger the company, the more complicated it gets.
If you don't have a proper system in place, your payroll could be in a mess, and your employees will be unhappy – and you may also face compliance or legal problems.
This is why payroll is one most critical HRMS features.
You can't afford to pay more or less than what is due to your employees; the payroll management module of a robust HRMS will help ensure that, and help to overcome the challenges of payroll, as it will be seamlessly integrated with other modules like leave management, evaluation, and so on.
Not only does the HRMS online software fulfill requirements of accounting and payroll management within a company, it speeds up the process, including reimbursement of expense claims, disbursing loans, viewing, accessing, and printing of payslips.
It also facilitates views, and customized reports according to your needs, including benefits like pension or gratuity, final settlement, or other factors.
ALSO READ: Benefits of Public Cloud Computing
3. Recruitment and Onboarding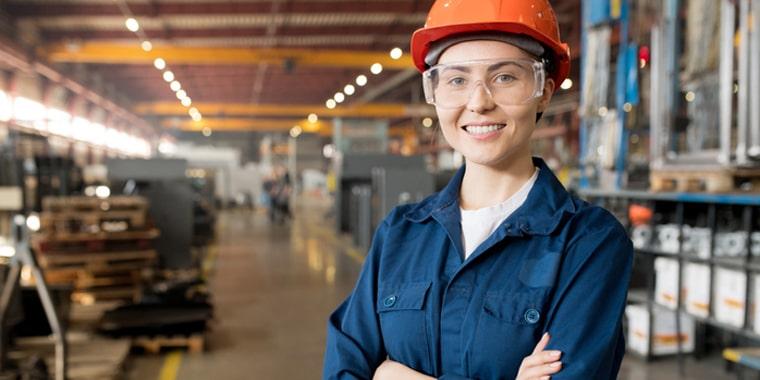 Without a proper recruitment and onboarding plan, there could be utter chaos during the recruitment process, and attrition could become a major problem for you.
But if you have a well-structured plan in place, you can boost retention of new recruits by over 80%, according to experts.
Labor, is the one biggest expense for any business.
Naturally, it is vital that you optimize recruitment efforts – and a good HRMS system comes in very handy in this matter.
Cloud-based systems are super speedy, and simplify the work of the HR team for post recruitment requirements.
It is capable of sorting applications so that the HR department can focus on more critical tasks.
The system can automatically progress candidates to the next phase of the hiring process based on assessment reports.
This helps significantly to save time and cost.
ALSO READ: Interesting Facts about Cloud ERP
4. Managing Attendance and Tracking Absenteeism
For your HR strategy to work successfully, it is imperative that you track the time and attendance of your employees accurately; in large companies with a gigantic workforce, this task can become very tedious without a proper, state of the art system in place.
There could be utter confusion and have with the wrong information flow.
Time and attendance management is automated in HRMS software so that such confusion is eliminated, and the possibilities of errors are eliminated.
Biometric identification is integrated into the system to track absent employees and prevent colleagues from punching in for their absent friends.
5. Employee Benefits Administration
This human resource module deals with matters like managing the life cycle of benefits, open enrollment, sending automated emails regarding enrollment options, and statutory compliance.
This saves the HR department a great deal of time, and also costs.
ALSO READ : How ERP Software is Playing Role to Improve Business Productivity?
6. Workforce Management
It is important to enabling employees to make the right decision in a given circumstance, and for that, you need to ensure that they have access to the right information when they need it.
Workforce management plays an important part in handling and overseeing healthcare, tracking enrolment options, employee benefits, welfare, pension packages, and more.
Breakdown of contribution, automatic management of events, legislative compliance, and tools of comparison that helps employee decision-making, are all included in this module.
7. Performance Reviews & Appraisals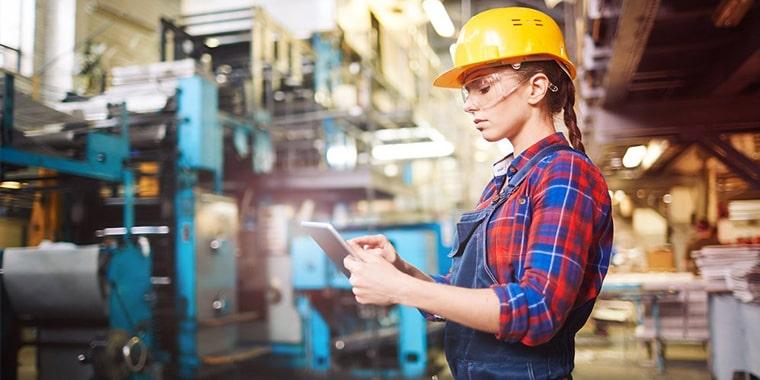 This module helps employers to see how their employees are performing and contributing to the achievement of organizational goals.
The performance management module enables management to oversee, track, and review the performance of employees; this information can be used to boost overall efficiency across the organization, and also give employees feedback regarding their performance, and how they can improve.
Performance review as a module in your HRMS will enable you to set as well as manage goals, set up performance review meetings, and afford overall performance feedback.
ALSO READ: Benefits Of Software As A Service
8. HR Analytics
HR analytics is nothing but measuring the effect of KPIs or metrics of the HR department like training efficiency, offer acceptance rate, turnover rate both voluntary and involuntary, absenteeism, revenue generated per employee, training expenditure for each employee, human capital risk, time to hire and fill, and whatever else the company may deem necessary.
The analytics module integrates smoothly with other HRMS modules to churn out reports which offer an all-around view of the overall performance of your employees, giving you actionable insights.
9. Employee Scheduling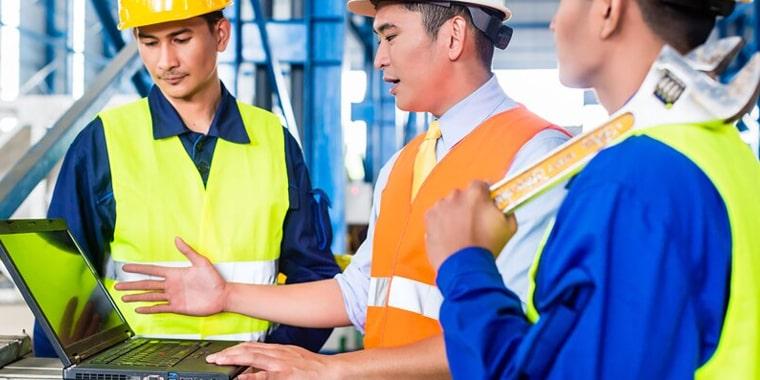 Scheduling employees is hardly a fun activity; Human Resources personnel and managers spend a great deal of time to draw up schedules for the coming few weeks, especially where the workforce is large, and there are complicated shift patterns.
It can often lead to scheduling problems, leading to either poor productivity, or poor quality in the work put in, along with a lot of time getting wasted.
Employee scheduling module in HRMS has inbuilt scheduling software, ensuring that such confusion and problems don't crop up, and it can lead to greater efficiency, and increased productivity.
ALSO READ:  Benefits of ERP for Accounting and Financial Management
10. Learning And Development
Training employees is a crucial HR function; the learning and development module in an HRMS solution facilitates the quick and easy uploading, management, and distribution of documents and training material via web-based software.
This module is integrated with employee performance goals and includes a calendar feature as well.
This helps trainers to schedule sessions and assessments, which can be easily accessed by employees undergoing training.
It makes communication with trainers and other trainees easy.
This portal usually includes features like a learning portal, goal setting and management, learning plans for individual users, training suggestions linked to employee skillset, roles, and goals, and streamlined learning administration.
ALSO READ: What is Negative Inventory?
11. Talent Management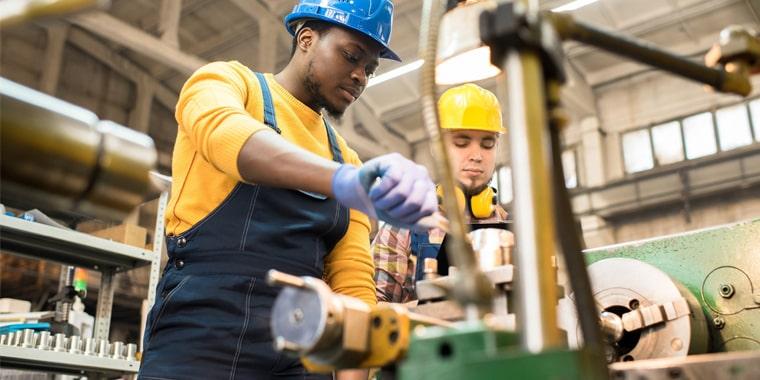 Identify your smartest employees or those with the most potential with this module.
You can configure talent pipelines with precise roles, keeping in mind succession and promotion plans.
It helps you watch out for fresh talent, to not just attract them but to retain them as well, along with skilled employees.
12. Disciplinary Action Management
This module can help the HR department to ensure compliance with the disciplinary policy of the company, and create steps to escalate matters in disciplinary issues.
It also helps with the levying of penalties, tracking ongoing cases, and to refer to past instances of disciplinary issues.
ALSO READ: What are Backorders and How to Manage or Avoid Them?
13. Exit Management
Employees may leave your company due to several reasons – they may have been fired by their managers, they may have found a better paying job, offered a promotion, or because they have to move to another place for whatever reason, retiring, and so on.
Conducting exit interviews, furnishing all relevant documents, executing a proper offboarding process, can all be done smoothly with an HRMS implemented in your company.
You can also create your own exit procedures based on company policies.
HRMS, without a doubt, is an extremely valuable asset for any company that wants to conduct its HR processes smoothly, efficiently, and quickly, and save time and money in the process. Tranquil ERP has an integrated HR module that includes a number of useful modules that can help your business. What's more, this cloud-based software is extremely flexible, and we can tweak it to include the features or modules that you need. Schedule a demo with us at a time of your convenience, and we can discuss customization once you've seen what our software can do for your business.