What is Delivery Performance and How Can it be Improved?
Simply put, delivery performance is nothing other than a measure of how well an organization is able to deliver products and services compared to customer expectancy.
It is an important element in supply chain management as it displays the capability of the organization to meet customer demands.
Delivery performance measures how well a business can deliver goods within deadlines, with the use of planned resources, and not incurring additional costs.
There are two types of Delivery Performance:
Operational – which measures the effectiveness of the company in producing and supplying products and services as per expectations
Strategic – which examines long-term plans and checks if they are aligned with organizational objectives.
ALSO READ: Ways to Improve the Procurement Process
Delivery Performance KPIs
The delivery performance KPIs are more concerned with operational factors like stock-outs, lead time, fulfilment rates, and more.
But it is also necessary to measure strategic factors like market share, customer satisfaction, and brand equity.
Factors that Impact Delivery Performance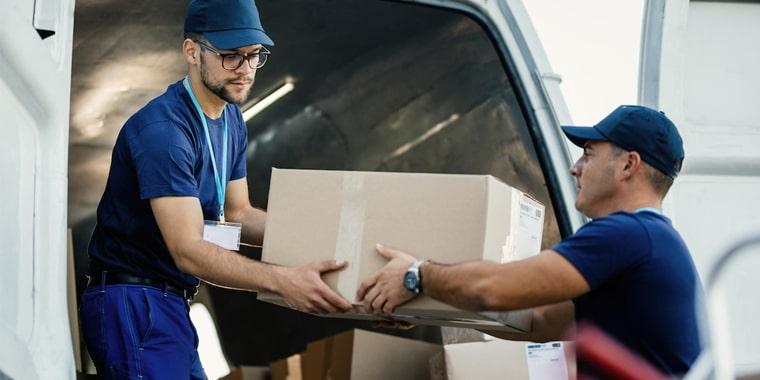 Supplier Delivery Performance
Vendors must deliver the ordered items in the expected quantity and quality; only then can the company have a hassle-free production process or ship customer orders in time (for retailers).
Manufacturers must plan and monitor better and improve efficiency across departments to ensure they deliver on time.
Manufacturing Schedules
How well the organization schedules and segments its production activities determines if they can carry on uninterrupted production.
ALSO READ: Key Steps for Successful Demand Planning 
Inventory Management
Inventory has to be managed efficiently without which production, and subsequently, deliveries can get delayed.
Transportation Requirements
This helps in determining how often the logistics were accurate and what remedial actions can be taken to avoid mistakes in the future.
Why Is It Important to Measure Delivery Performance?
It is important that delivery performance improves, to gain a competitive advantage.
As with everything else, to improve, you first need to measure current performance.
Here, the main factors are delivery logistics metrics.
Measuring these KPIs will tell you how you stand.
ALSO READ: Guide on ROI on ERP Implementation
Regular tracking gives you insights into what you're doing right and what is wrong.
This helps you to discover flaws in performance and process inefficiencies, along with improvement opportunities – and this can help you become more efficient and productive.
When you optimize your supply chains, you can lower your delivery costs by up to 20%.
It can also help in:
Continuous delivery of operational excellence
Enhancing customer satisfaction
Business growth
Delivery Performance Metrics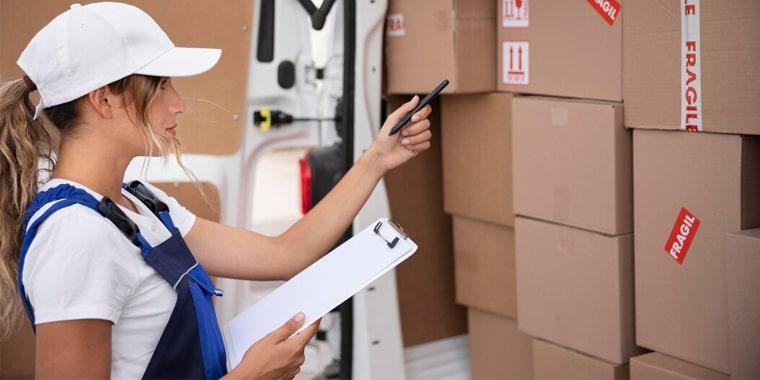 If you are looking at improving delivery performance, you need to set and measure KPIs.
There are numerous metrics that organizations use, but you need to choose the ones that are apt for you.
We present here the most commonly measured metrics.
ALSO READ: Common Inventory problems and Solutions
1. Number of Completed Deliveries
This is the total product deliveries made annually, quarterly, or monthly.
This is among the important KPIs that are used to calculate other metrics as it is the basic value that helps to evaluate how effective your delivery performance was in general.
By categorizing this number into various categories like locations, product types, and so on, it can help in optimizing other metrics; it can also be used to determine the growth potential by calculating the average number of deliveries.
2. Order Accuracy
The percentage of accurate orders vis-à-vis the total number of orders is represented in this metric.
It helps id identifying errors in the delivery process, like returns, failed deliveries, damaged products, etc.
It's a bit tricky to calculate as errors can happen anywhere in the fulfilment cycle.
Asking for report submissions at every step via advanced delivery solutions, which makes it easier.
ALSO READ: ERP software in Warehouse & Fixed Asset Management
3. On-Time Delivery
This metric tracks the number of deliveries made within the promised date.
This is a critical metric as it can improve customer experience, retention, and subsequently, your relationship with them.
Delays can happen due to supplier delays, inventory problems, mistakes in orders, wrong forecasting, delivery schedule problems, and so on.
Identifying late deliveries and the causes can help in devising solutions.
4. Average Service Time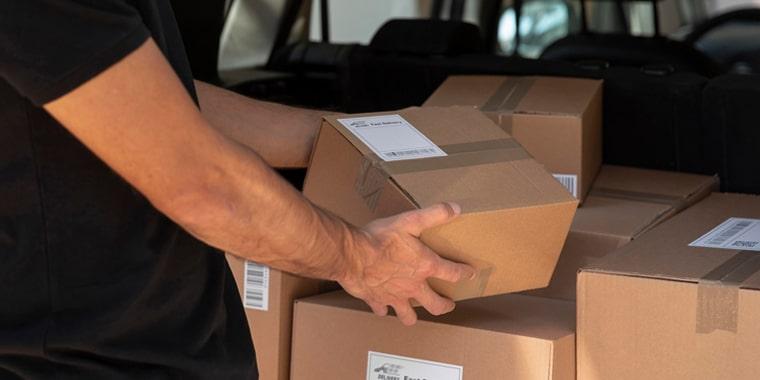 How long does it take on average to complete a delivery?
This could be by day, month, quarter, or year.
It helps you see how efficient your planned delivery routes are, and how effective your supply chain is.
When you know the average delivery time, you can inform the customers likewise, and it will impact their experience positively.
You can also decrease the number of returns while improving the accuracy of order pickups.
You can also identify areas for improvement and optimization by comparing average delivery time per day against average delivery time per month and so on.
ALSO READ: What is P2P (Procure to Pay) Process?
5. Average Cost of Delivery
Specific parameters like distance, product type, and vehicle are used to calculate the average delivery cost.
Total up the cost of the fuel, driver's wages the vehicle, and other costs, and divide it by the total distance, and you have the average delivery cost based on distance.
If you divide the total cost by number of deliveries, you get the average delivery cost based on the product.
This metric can help in making operational changes that decrease the cost without impacting performance.
Examples of changes – route optimization systems, fuel-efficient vehicles, etc.
ALSO READ: Route and Van Sales – Challenges and Opportunities
6. Transit Time to Distance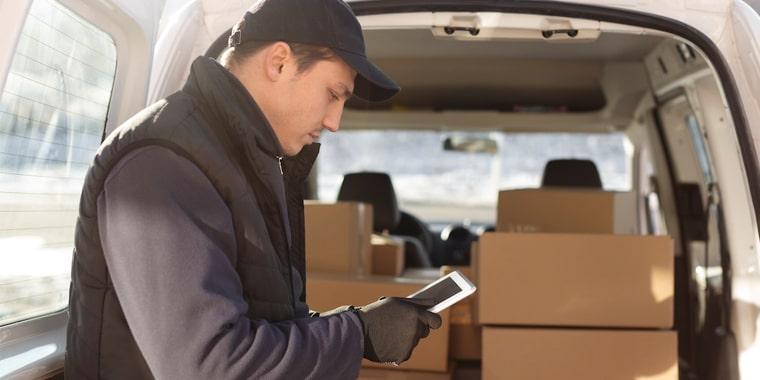 This metric calculates the time spent by drivers and couriers in transporting the products from pickup to delivery.
It compares the distance travelled by the package with the time taken for it to travel the distance.
This KPI helps you see how quick and efficient your delivery routes are, and to take the actions to improve your accuracy rate while reducing returns.
Knowing the average transit time allows you to mention accurate ETAs to customers.
ALSO READ: Inventory Reduction Strategies 
7. Vehicle Capacity Utilization
Dividing the available capacity of the vehicle used for deliveries by the total capacity gives you the amount of unused space in the vehicle.
This will help you to route and schedule vehicles more effectively, increasing the profitability of your delivery operations.
If the utilization is high, it's a good thing, but if the availability or unused space is high, it means the process is inefficient and needs to be changes.
You could revamp the loading, or merge routes. If there is 0 availability, you may need more vehicles.
How Can You Achieve On-time Delivery?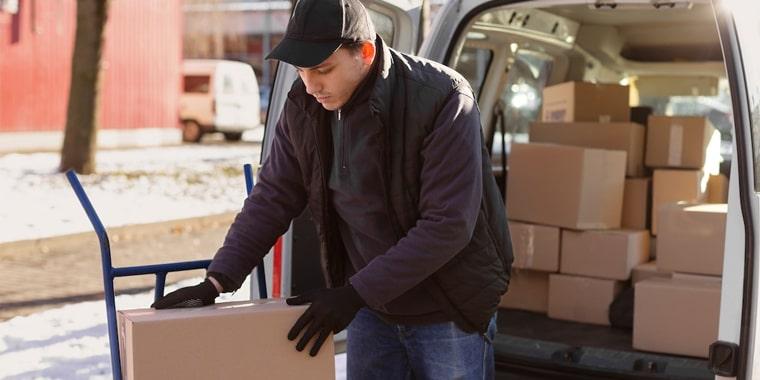 Delayed deliveries lead to not just poor delivery performance but unhappy customers too.
If you are trying to improve delivery performance, you need to:
Study the causes for late deliveries
Carry out remedial actions and focus on executing them to prevent delays
Make a plan and execute it for corrective action
Check results and update it suitably
ALSO READ: Why is Cycle Stock Important for Your Business?
Let's look at the steps to improve timely deliveries in detail:
1. Prioritize
Prioritize orders according to customers or stops that have to be served earlier. Doing this tells the algorithm how to optimize the route.
Else, orders may get delayed if you find yourself short of resources.
You can specify a high or low priority, and set 'delivery by' dates so that the day's priorities are scheduled.
2. Keep your Promise
Customers today are discerning, and demand the best service – like receiving their purchases in the time window they were promised.
Your reputation will take a hit if you continuously fail in meeting this demand.
With Tranquil Cloud ERP orders are allocated to the correct resource and at the appropriate time, helping you improve your reliability and accuracy.
Giving your customers time windows in route plans helps keep customers happy as you can easily meet those commitments.
3. Ask for Drivers' Input
Your drivers' feedback can help in optimizing and improving your routes by:
Pinpointing peak times and traffic jams
Identifying customers who take up more time during stops
Diverting drivers to areas they are familiar with to make the runs quicker
Checking for starting or ending location requests; these can be built into the plan
ALSO READ: Understocking vs Overstocking
4. Minimize Wasted Space and Time
Helps you make the necessary route adjustments so that you can minimize the unutilized vehicle capacity and optimize delivery schedules.
It will also help you save time.
With this you can improve your delivery performance and increase customer satisfaction.
5. Minimize Chances of Error
By implementing route optimization software, you can focus on core tasks and avoid mistakes.
This is how you can achieve it:
Enable your field team to access the data related to delivery proof, driver location check-ins, and completed stops on read-only basis.
Configure for holidays, vehicle maintenance days, and other exceptions, so that you don't plan deliveries for those days
By defining rules in the route manager, everything will go like clockwork.
ALSO READ: What is Inventory Control System?
6. Minimize Paperwork and Guesswork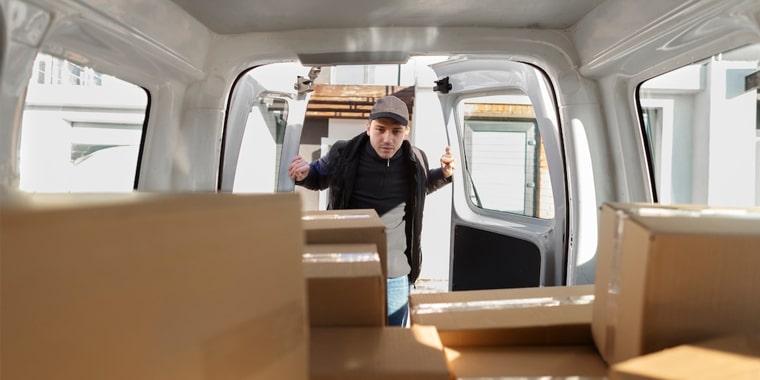 Can help you stay connected with your drivers and office employees, and give you visibility into on-road updates without having to call them up or guess their progress.
You can get updates on GPS locations, live ETAs, completed deliveries, etc.
Here are certain other matters you need to remember:
Improve your forecasting
Create accurate purchase orders
Manage inventory efficiently
Maintain realistic SOPs
Minimize errors in production, picking, and packing
Keep proper records of shipping
Set achievable deadlines
Provide customers with an online order tracking facility
What are the Benefits of Measuring Delivery Performance?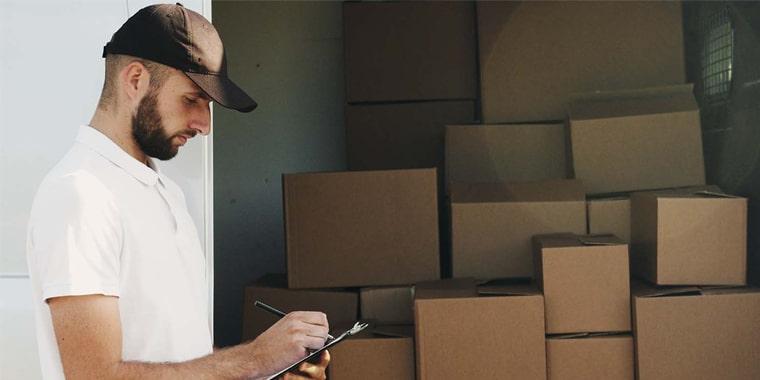 1. Reduce Transportation Costs
The main component in logistics expenses is transport, and it's impacted by factors like urgency, distance, delivery location, accuracy, and vehicle capacity.
By measuring delivery performance metrics, you can take decisions that help you optimize routes, vehicle capacity utilization, fuel consumption, distribution networks, maintain your vehicles better, and speed up delivery – and eventually, reduce transportation cost.
ALSO READ: Benefits Of ERP Software For Logistics Industry 
2. Increase Delivery Speed
Delivering your customer's purchases as quickly as possible is critical when it comes to customer satisfaction.
You can learn about your fleet's productivity by measuring the metrics and analysing different types of data.
You can then take informed decisions to improve delivery times.
3. Improve Customer Experience
Quicker deliveries lead to happier customers; in fact, the customer of today is willing to pay more for an enhanced shopping experience.
Tracking metrics that impact customer satisfaction, like on-time delivery, average delivery time, accuracy, etc will help improve customer service significantly.
It will help you retain customers and gain new ones, boosting revenues.
ALSO READ: What is Storage Cost of Inventory?
4. Plan Better Schedules and Routes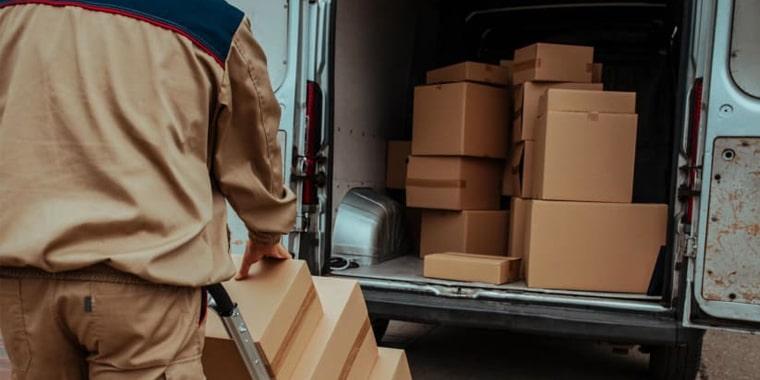 Tracking metrics on route management like cost, safety, compliance, planned vs actual performance, etc can help you in optimizing delivery routes and schedules.
Take feedback from lower-level executives, logistics teams, drivers and dispatchers to maximize route performance in the future.
5. Scale Operations Easily
This is critical in today's competitive market; companies are always coming up with more convenient and quicker delivery options.
By analysing important metrics, you can maintain an edge over your competitors.
Order accuracy, average delivery time, on-time delivery, and so on can be analysed for effectively scaling operations and growing your business.
ALSO READ: Guide on Storage Cost of Inventory
6. Agile Delivery
Having an agile delivery operation allows businesses to adapt to dynamic situations and be more efficient.
To implement agility, you need KPI data; this will help you enhance performance, increase delivery speed and plan deliveries on the fly.
7. Continuous Improvement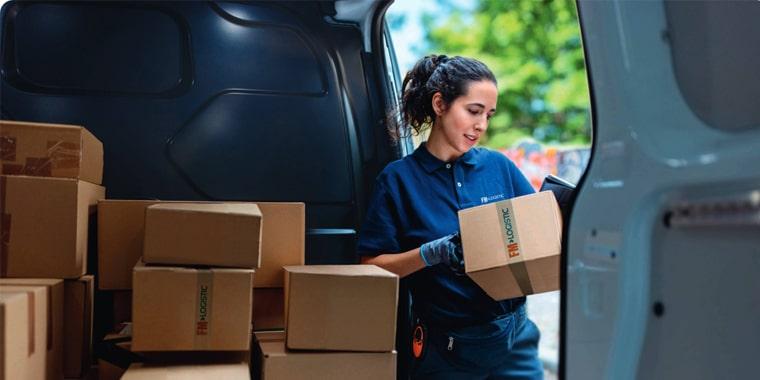 Using metrics is an efficient method of measuring the overall organizational success and to identify areas of improvement.
Continuous improvement is the only way a business can succeed in a highly competitive environment.
And it is a key metric that will help in understanding the actions required to attain those goals.
ALSO READ: Complete Guide to Cash Flow Analysis
Tranquil Cloud ERP software solution is a comprehensive business solution that will help you optimize your inventory, sales, and deliveries, among other things. Schedule a demo at your convenience to see for yourself how our software can help your business.