Benefits Of ERP Software For Logistics Industry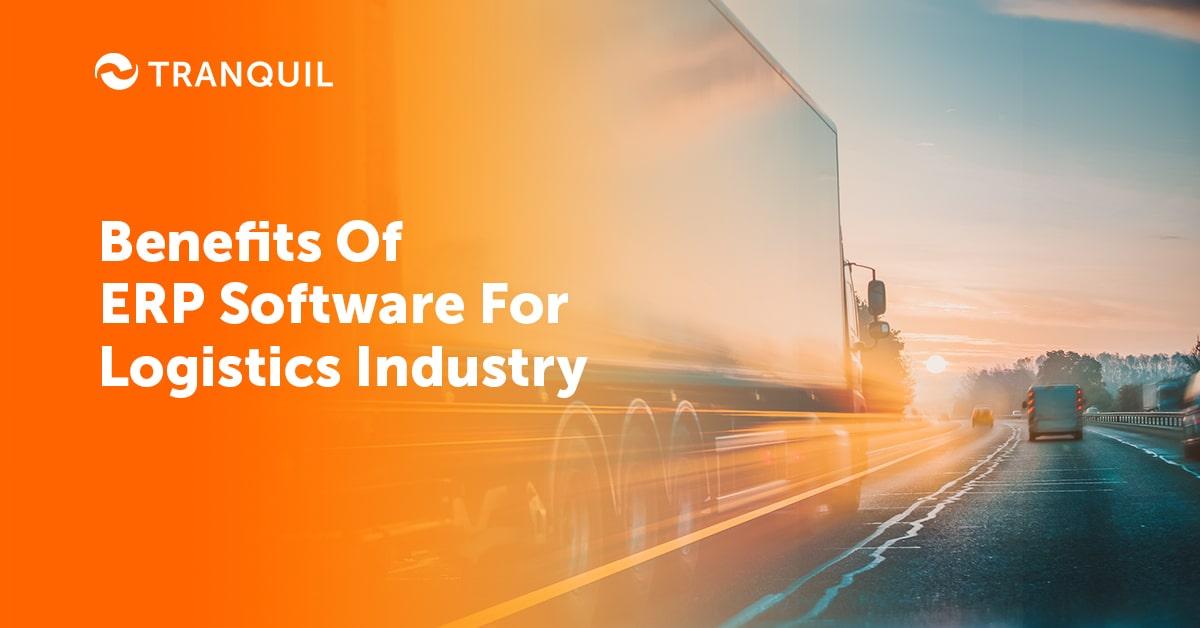 There is no doubt that the logistics industry is critical for business anywhere in the world.
Trade and commerce flourish because of it, as do supply chains.
The logistics and transportation industry is growing at an exceptionally rapid pace, thanks to the growing popularity of E-Commerce, and the international market opening up.
With the smooth flow of demand and supply, the logistics market has become one of the most important industries in the world and has contributed in a big way to the global economy.
As this industry involves handling vast amounts of data in real-time, managing freight, supply chain, warehousing, transportation, maintenance, and storage, it necessitates utmost competency and capability.
ERP for logistics industry is a highly effective tool that is smart and is capable of using its exceptional system intelligence for automating processes and managing frequent changes, cost volatilities, and other uncertainties.
We will see how exactly the logistics industry benefits from ERP; however, it will do us good to start with the basics, and then move forward.
ALSO READ: What is Cross Docking?
What is ERP?
ERP or Enterprise Resource Planning helps businesses to automate cumbersome tasks and streamline business processes to improve overall efficiency and productivity.
Various business functions like production, finance, HR, inventory, payroll, supply chain, customer relationship, order management, and so on, can be handled much more efficiently with a robust ERP like Tranquil.
It integrates all these functions, eliminating silos, and bringing all the information into a centralized database.
Employees can access relevant information easily, facilitating better communication and collaboration between departments.
Employees in various departments can access the same information for their needs and accelerate business performance.
ERP has a crucial role to play in the logistics industry.
Let's check out the benefits of this software for logistics now.
ALSO READ: Benefits of ERP for Steel Industry
Benefits of ERP Software for Logistics Industry
ERP is capable of being seamlessly integrated into several industry domains with different applications.
This helps to bring all the important aspects of a business on a unified dashboard, making monitoring easy and facilitating informed decision-making.
1. Reduced Expenses
ERP solutions provide precise data in real-time, enabling organizations to take better, more accurate decisions to curtail their monthly expenditure.
Decision-makers no longer have to wait to get important information or feedback, allowing them to resolve issues and take corrective actions wherever required.
This can be done as soon as it is required so that the problem does not blow up into a huge expense for the company.
Eventually, this translates into enhanced productivity each month.
ALSO READ: What is Landed Cost and How to Calculate It?
2. Customer Portal
A robust ERP for logistics industry includes a customer or vendor portal to enable easy login and prompt and effective monitoring of all aligned processes.
Communication is integrated via email or secure SMS so that the user gets updates directly in their profiles.
Portals with secure logins for registered users allow stakeholders to know the status of logistics, among other things.
3. Inventory Control and Stock Visibility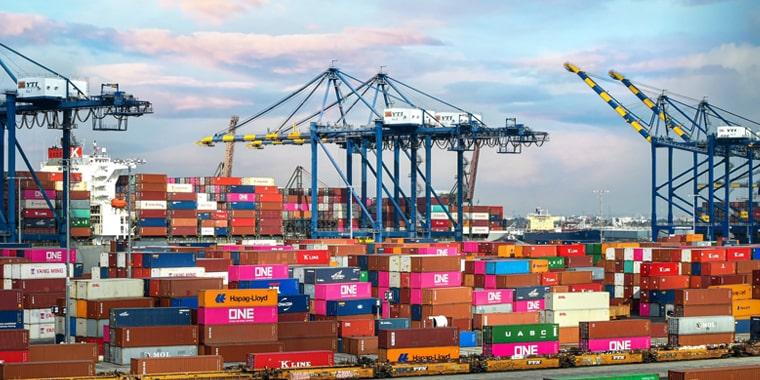 It is crucial that you have absolute control over inventory to ensure that there is operational efficiency in logistics and transportation.
The sales tally, stocks, current requests, and deliveries on the route are the most important elements of your inventory that you need to keep track of.
Thanks to the inventory management module in your ERP system, all this information is available to you in a single dashboard; now you won't miss any important detail about your inventory.
You also have a robust tool with which you can smoothly handle inbound and outbound orders.
With just a few clicks, you can see what items you have in your inventory and what is stocked out, allowing you to make quick decisions when placing orders.
ALSO READ: Common Inventory Management Problems and Solutions
4. Financial Reporting
This is one of the most important advantages of implementing ERP system in logistics.
The accounting tools in Tranquil help to keep track of revenue and expenses so that you can balance your accounts receivables and accounts payables.
It also generates automated reports, categorized by location, employee, profit centre, or whatever parameters or KPIs you select.
This extra information enables decision-makers in the supply chain to restructure logistics processes to enhance efficiency.
It will also facilitate the quick identifying of causes of profit loss, which in turn will help with planning to compensate for those problems.
Tranquil has robust budgeting and forecasting functions which help logistics as it enables the management to create in-depth corporate financial plans.
These plans can aid in the estimation of the company's expenditure and income in the future, as the financial reporting tools include not only workforce planning but also predictive budgeting.
ALSO READ: Ways to Improve the Procurement Process
5. Easy Maintenance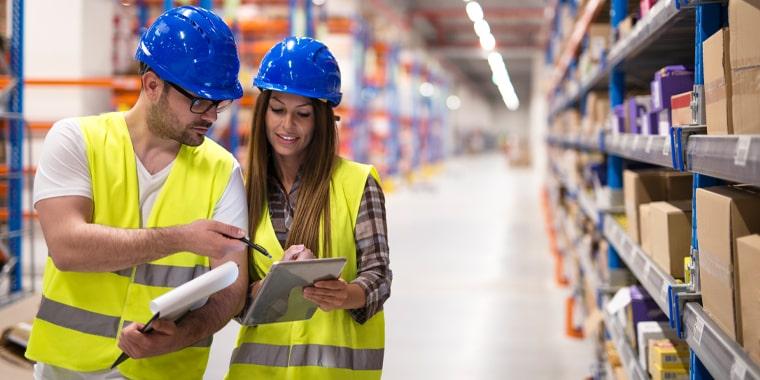 The biggest assets in the logistics and transport field are the vehicles used for transport, and next, the individuals in charge of the vehicles.
With the logistics networks becoming more complex, the maintenance and planning of transit schedules become cumbersome.
In time, these complexities can negatively impact the logistics business significantly.
Thanks to ERP software like Tranquil, however, it can become easy for a business to hand over complete control and visibility to the entire supply chain or logistics network.
Eventually, this translates into greater operational fluency for the business.
ALSO READ: What is Batch Tracking?
6. Improved Distribution Management
ERP software for logistics industry ensures improved channels of distribution and faster distribution times.
It can be configured to extract data from historical data stored in the company's systems, customer reviews, or from social media so that the delivery process can be improved.
You can get all the stakeholders like retailers, distributors, vendors, and delivery partners on the same page for aspects like inventory, payments, collections, customer experience, transit, and so on; basically, it helps everyone stay on top of their logistics both outbound and inbound.
This brings in greater operational fluidity and renders the process more transparent.
The shipper will be able to track the live status of the shipment and get access to important information like customer and distributor details.
Having all the important information at their fingertips will help business leaders and managers to take the right decisions, grasp order trends, and understand reasons for delays, all of which will help them to manage customer escalations smoothly.
ALSO READ: What is Stock Adjustment and Stock Transfer?
7. Governance With Real-Time Tracking
Tracking shipments in transit can be pretty challenging.
However, GPS integration can be used to track vehicles that are in transit, in real-time, and you can see where the vehicle is located at any given time.
It also facilitates direct communication with the delivery executive.
This will facilitate providing customer updates as well as insights from the control room.
This can be achieved by leveraging the advanced location features, along with the business Intelligence feature included in ERP software for logistics.
Leveraging accurate, real-time data helps managers in providing better customer support, and also in developing enhanced, smarter business plans.
8. Customer Satisfaction
ERP solutions like Tranquil provide in-depth customer-wise analysis, with a complete record of all their information.
This enables the company to form deep personal bonds with customers.
The real-time data helps managers to avoid making mistakes, make timely deliveries, and fulfil their promises to customers while delivering personalized services.
ALSO READ: Common ERP Challenges
9. Enhanced Staff Management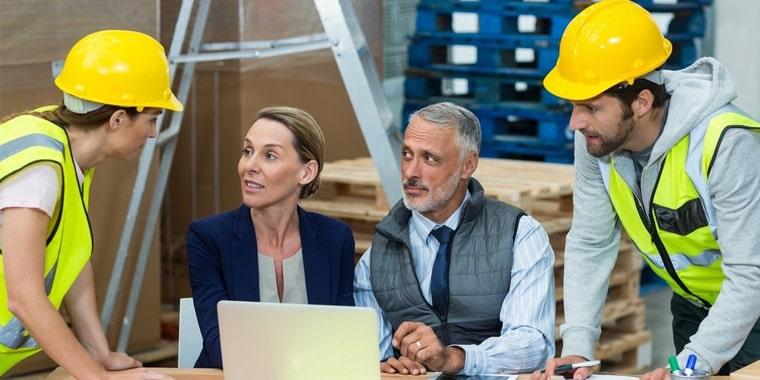 Logging and managing the number of hours, leaves, breaks, overtime, accident claims, payment bonuses, insurance, performance evaluations, and more of freight operators and other employees can be overwhelming with a manual system.
However, with an efficient ERP solution, it can be easily automated and streamlined, making the task error-free as well.
With a mobile ERP solution for the logistics industry, you can implement an extra security layer and have backups of data for every activity under the human resource management department.
The KPI indication feature integrated into the ERP offers entrepreneurs and managers quick and easy access to employee performance evaluation reports, which facilitate improved decisions related to the workforce.
For this reason, ERP solutions are held in high regard for workforce management in the logistics industry.
ALSO READ: Why ERP User Interfaces are Important?
Conclusion
It goes without saying that logistics play a crucial role in the economy of any country. It offers an organized and efficient approach to the storage, transportation, purchase, etc. of goods to numerous businesses. Logistics becomes more profitable when it is more streamlined; the profitability extends to the customers too and does not just stop at themselves. This offers huge benefits to every stakeholder involved in the logistics industry. We have also seen that ERP software for logistics industry has numerous benefits.
By implementing a robust, cloud-based ERP like Tranquil for your logistics business, you can gain a competitive edge, get maximum ROI and boost profitability. The intense competition means you cannot afford delays or mistakes of any kind. It could mean you getting left behind if you don't integrate your system with a robust ERP. So we highly recommend that you implement an ERP system like Tranquil without much further ado.
Tranquil is a cloud-based solution, which offers even more advantages. You and your team members can access critical and relevant information whenever you want, regardless of where you are, and what device you use. As the system uses stringent authorization protocols to grant access, you need not worry about data security. Tranquil is also flexible, scalable, and customizable. If you're confused about how the system works and how it can benefit your logistics business, do book a demo to see our ERP system performing. Our team members will be present to answer all your queries and explain the work in detail.