The Ultimate Guide to Dropshipping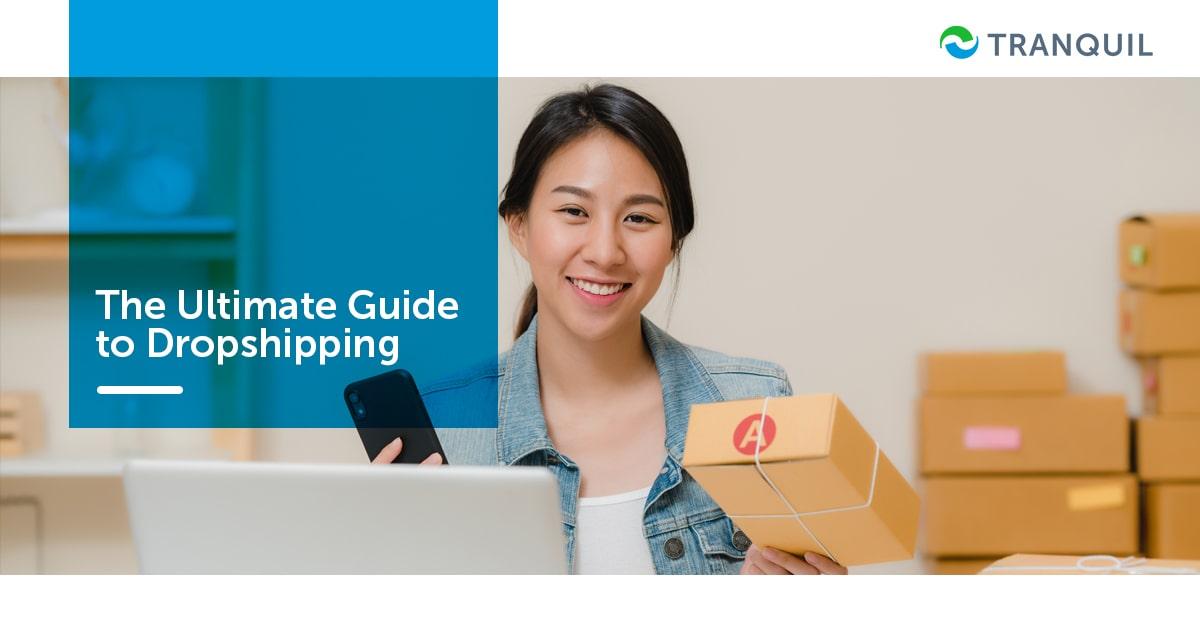 When E-commerce made its appearance, there were two ways people did business:
Made unique products themselves to sell in the market
Purchased stocks in bulk and sold
Both models had multiple inherent drawbacks, and scaling was the hardest challenge they faced.
However, now there is another option called drop shipping.
In this model, you only need to market and sell the products.
Inventory, packaging, shipping – none of these are your headaches.
Of course, you do have competition from some very big names – Amazon, for instance.
But do you know exactly what is dropshipping?
Read our comprehensive guide to get all the information on this business model.
Dropshipping is a model of eCommerce that enables entrepreneurs to start a business online and sell products without stocking the items themselves.
They simply purchase them for third parties and ensure that the products are sent straight to the customer.
This means you don't have to maintain a physical inventory or handle the fulfilment process yourself.
No warehouse or stocks required means you save money.
It is a low-risk business model which allows businesses to try new product ideas without making huge capital investments.
It's an accessible method of making in-demand products available to customers who want them; think of it like a retail cloud!
Let's delve into the finer points of dropshipping – the process, challenges, benefits, and more.
ALSO READ: Common Inventory Management Problems and Solutions
The Dropshipping Process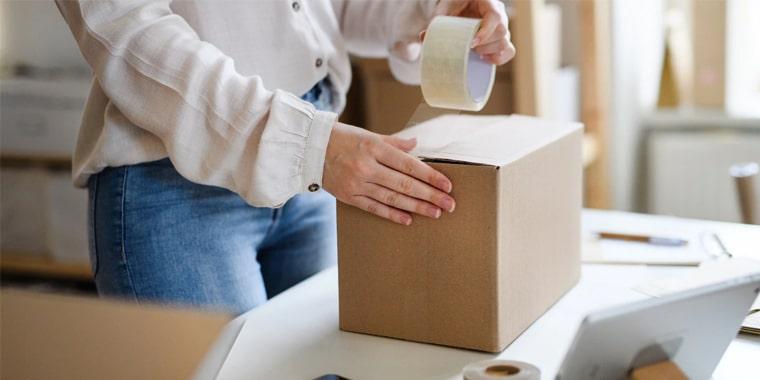 There are three parties in a dropshipping model: the owner of the products or vendor, the seller of the products or retailer, and lastly, the consumer.
Suppliers store, package, and ship the products while the retailer merely markets and sells them.
The consumer buys from the retailer but receives products from the supplier.
These are the steps involved:
1. Customer Places Order
As in any business, this is the first stage, however, the customer doesn't know that the seller doesn't have the products with them.
The customer receives an order confirmation email through eCommerce automation.
2. Seller Passes Order to vendor
The retailer sends all the necessary information to the vendor and pays the cost of the products.
ALSO READ: What is Backordering?
3. Supplier Picks and Ships order
The vendor has all the information required to pick the products from the warehouse, pack them, and forward them to the shipping company.
4. Customer Receives Order
The customer gets an email with an estimated delivery date, and even tracking data.
The transaction is complete once the customer gets the product.
In case of problems with the product, the customer can ask for a refund or exchange.
He contacts the retailer, who in turn informs the vendor, and then the customer can send it back.
What are the Drop Shipping Benefits?
This model offers several benefits like:
Lower financial investment
Easy to start – you don't require a warehouse or bother with handling shipping and returns
Lower overheads thanks to no inventory and storage
The business can be started from anywhere in the world
You get a vast product library
Dropshipping challenges are not complex; here we tackle them one by one.
ALSO READ: Benefits of E-commerce and ERP Integration
How to Make your Dropshipping Business Worth the Investment?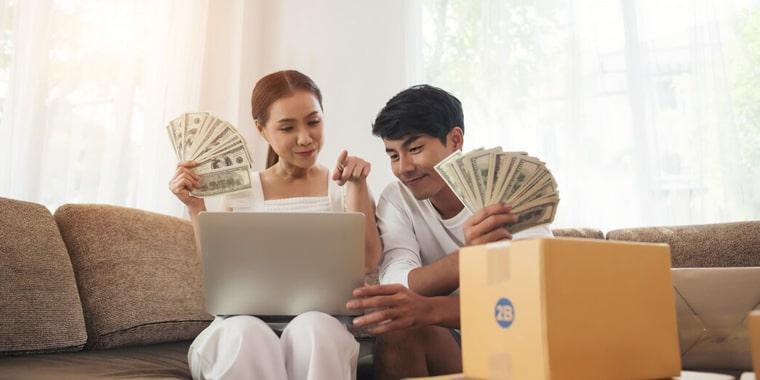 Here are some tips to make money out of your dropshipping business:
Pick your Niche
Dropshipping is highly competitive – so do a proper study of the market.
Check out the competition, the customers, and their needs.
Try to create your own niche within a larger one. For example – instead of normal dresses, you can sell vegan silk dresses or dresses made from recycled fabric.
Exclusivity can help you compete with big businesses.
Marketing is Important
Boost your sales with smart marketing strategies – emails, social media, SEO, online contests – there are tons of things you can do.
Automation tools are also available to increase our eCommerce ROI and reduce your workload.
The Right Software
eCommerce business is tech-reliant; with dropshipping costs being lower, you should invest in robust, scalable software that will help you market your products, build your brand, and boost sales.
ALSO READ: Guide on How Do ERP Systems Work
Set Measurable Goals
Define goals that can be measured in the form of KPIs: conversion rates, cart abandonment, site visits, etc.
Monitor them regularly to see trends and areas to improve, and make smart decisions that will help you grow.
Legal Requirements
These may vary from country to country but the most common ones are likely to be:
Pay all the taxes as mandated
Insure your eCommerce business
Be careful about copyrights and ensure the supplier is trustworthy
Dropshipping Business Ideas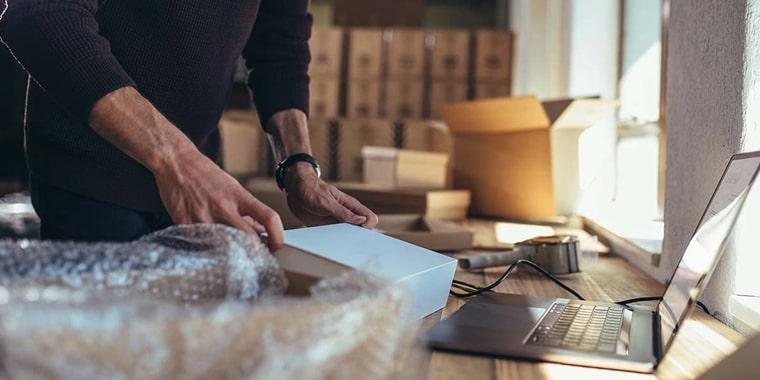 Every business idea is not bound to succeed – same with eCommerce too.
However, you have more room for experimentation thanks to the lower expenses and ease of starting.
Using the right tools can help you avoid losses.
ALSO READ: What is Cross Docking? 
Let's take a look:
Research Tools
It's critical that you pick products your target market will be interested in.
Google trends is one such free tool that provides search data and trends insights.
Other tools are also available, and they track sales figures, highlighting trending products and best sellers.
Website/Marketplace
Website quality is absolutely critical for a dropshipping business.
You can either use an eCommerce platform and website builder or make your online store on a current marketplace.
Choose the one you're comfortable with and capable of leveraging for maximum ROI.
Dropshipping Ideas
Now that you've picked your tools, defined KPIs, and checked out demand trends, it's time to zero in on the dropshipping ideas. Here are some suggestions:
Fitness equipment and accessories
Mobile phone accessories
Groceries
Health and grooming products
Snacks and ready to eat foods
Sunglasses
Footwear
Car accessories
Toys and baby clothes
ALSO READ: What Every Business Should Know About CPQ?
Best Dropshipping Niches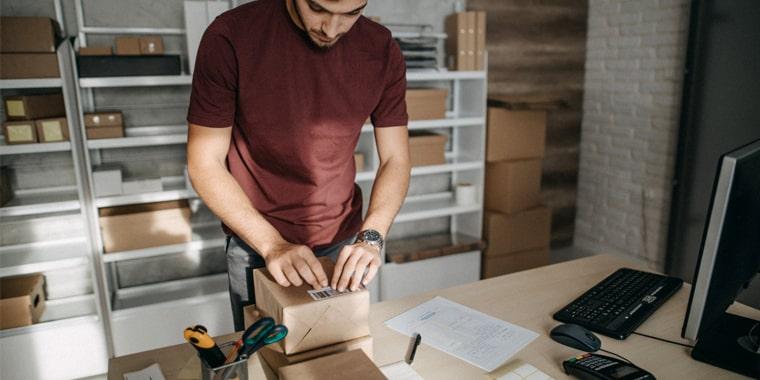 This is the time you need to research the niches that interest you, and which you feel will help you maximize your ROI. Keep these factors in mind:
1. Low Product Turnover
Choose a niche that has products that don't go out of vogue; you can indulge in short-term trends for a boost in the arm, but don't make them the main focus.
2. Cross-Selling
Dropshipping depends on bulk selling, meaning that your order value is low on average.
Try to look for a niche that has plenty of chances for cross-selling.
Like if you sell footwear, you can offer socks, shoelaces, shoe shampoo, polish, etc. You can display the cross-sell items in a widget on the footwear page, and increase your chances of selling more per order.
ALSO READ: What is Dead Stock – How Can You Avoid It?
3. Passionate Customers
When you target customers passionate about their preferences, they can become your biggest brand ambassadors.
While many of them will do it by themselves, you can even engage some of them to promote your products and drive more traffic to your site.
4. Quality Products
Strike a balance between profit margin and product quality; poor quality will not let you succeed.
You need to make your customers happy and build trust with quality products.
Now you have to look into products to sell.
Best Dropshipping Products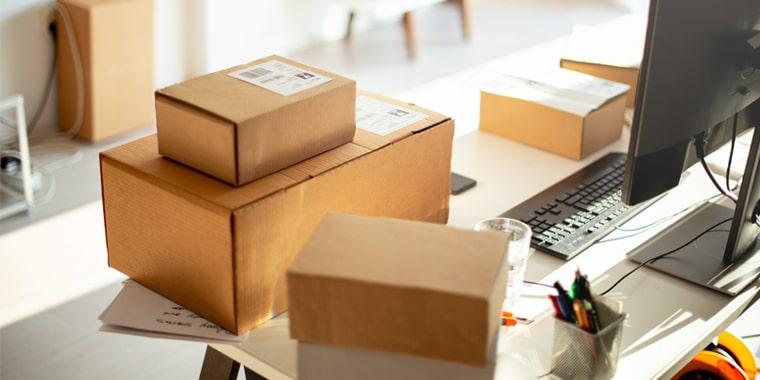 These will be products that don't cost you a bomb, yet are of decent quality and can give you sufficient margin.
Here are the product categories we recommend:
Business Products
Remote workers and hybrid office models have become commonplace; this means an increased demand for office products like keyboards, desktop microphones, webcams, stationery items, screen filters, and so on.
Basically, any product that facilitates remote working.
ALSO READ: A Comparison of Sales Orders and Purchase Orders
Subscription Products
Recurring payments mean a steady revenue stream.
Products regularly needed by customers like soap, coffee, and toilet paper – any of these, or a combination of these can be offered as a subscription box for your dropshipping business.
Clothing
Clothing has seasonal demand changes, but you can offer a wide range of options; clothing is a great dropshipping idea that can generate revenue for a long time.
Think of adding your own branding to them to make it more attractive.
Food and Groceries
Food will always be in demand.
Of course, perishable items may not be a good idea, but you can think about products with longer shelf-life, lake packaged snacks, instant or ready-to-cook foods, grains, flours, and so on.
You are almost all set – you just have to find the right vendors.
ALSO READ: How Does Landed Cost Affect the Cost of Inventory?
Finding Dropshipping Suppliers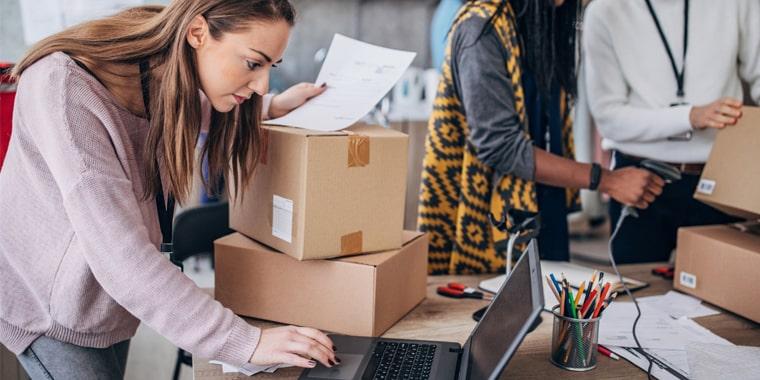 This is not as easy a task as the previous ones, as vendors are not given to advertising their services much.
But we have a few tricks up our sleeves:
Research
Search through directories for the industry that you have selected, and look for which suppliers have good track records.
In the case of international suppliers, analyze the cost and steps involved with international shipping.
Cold Calling
Start calling your prospective vendors; you can also subscribe to email newsletters – whatever is needed to get information of their service quality and responsiveness.
Those who are good at communicating, are more likely to help you with lead time or stock issues in the future.
Test Their Tech
The reliability of your vendors will decide your chances of making sales, turning a profit, and providing excellent customer service.
Enquire about the software they use for shipping and tracking inventory – possibly a demo.
Make sure they use robust and scalable software.
ALSO READ: What is Negative Inventory and How Can you Prevent it?
Sample Products
Lastly, you need to check the quality of their products, before you enter into an agreement with the vendor.
Ask for free samples, or place a small order – this will help you test his speed and efficiency.
Check the quality of the products when you receive them, and go ahead if you are convinced about the quality.
Starting your Dropshipping Business
This is not a complex process. Make a checklist to ensure you get everything right.
Complete the necessary paperwork like licenses and permits, with attention to local, regional, national, and international regulations.
Research your competition – go through their sites, check out their PPC ads, etc. Note what you like and don't like, and adjust your own strategy.
Choose a web platform – as we mentioned earlier; select your platform depending on available time, budget, and tech capabilities.
Make an outline of the vital pages required for your website: landing page, product pages, shopping cart, category pages, and so on. Build your site and make sure to optimize it well.
Market your site; use paid marketing avenues, leverage social media, send out email newsletters, and so on.
Here are some detail about creating your website:
Make sure that is intuitive – well structured and easy to navigate
Choose a scalable eCommerce platform that you can use regularly
Pick an appropriate domain name – preferably the same as your business, to avoid confusion
Decide on the site layout and structure at the outset to make it easier for the website developer
Decide on your pricing model; do you want to have a minimum order quantity? You need to price products competitively and market them well.
ALSO READ: Ways to Improve the Procurement Process
Start Dropshipping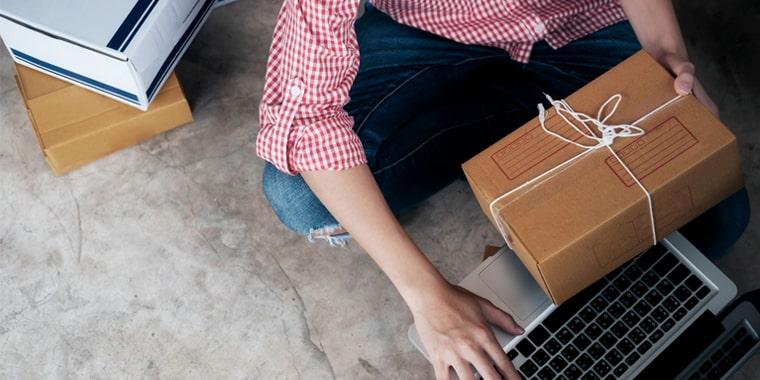 You have everything ready now, and only have to think about payments and costs.
You need flexible payment methods that are secure so that your customers are happy.
Invest in a robust eCommerce payment gateway like the one offered by Tranquil.
Dropshipping Costs
The most common costs you will incur include:
Cost of setting up our web platform
Vendor fee – product plus dropshipping
Marketing expenses
Overheads like utilities, stationery, office rent if applicable, etc.
That's it! You're all set to start making money from your dropshipping business. Here are some last pointers for you:
Try not to sell what every other person is selling
Always display your brand conspicuously
Create simple and easy returns and refund policies
Don't expect instant success from dropshipping.
You need robust automation tools to make your dropshipping business successful.
At Tranquil, we have powerful, reliable software that scales with your business. Schedule a demo with us to know more.