Implementation of ERP for Steel Industry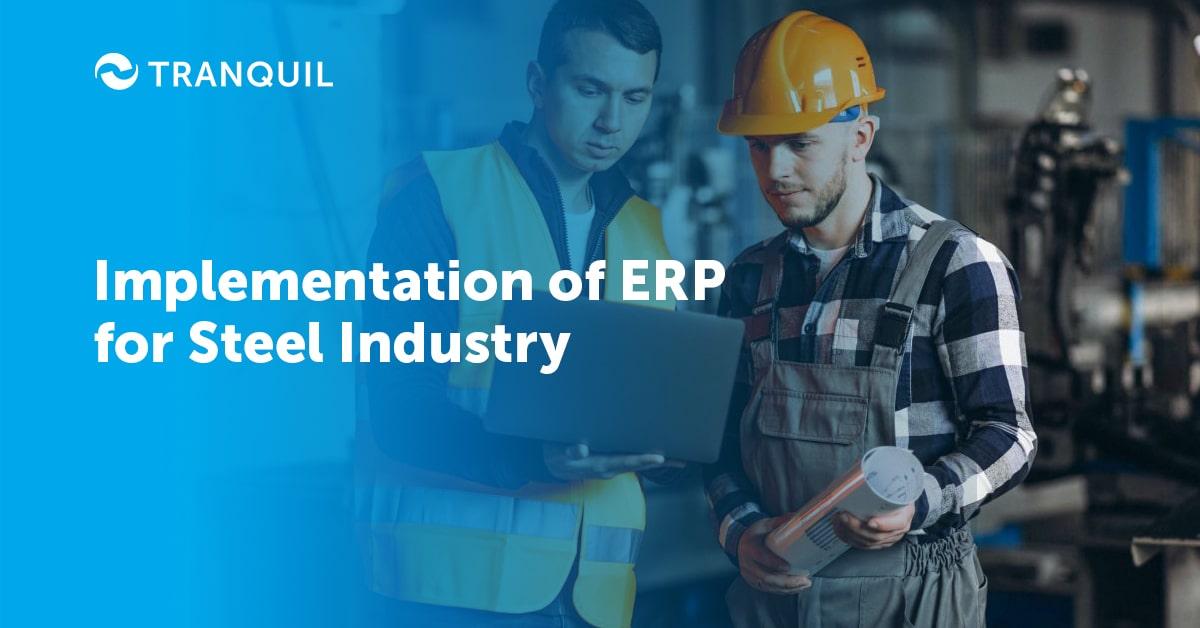 Today, the steel industry is facing multiple challenges – especially high operational and maintenance expenses, thanks to the huge spike in demand for steel.
The steel industry is a material-intensive industry; its industry concentration is low, it is not a well-organized sector and all-around business conditions are not that great.
The ability to innovate and improve the process of production is also slow in comparison with other industries.
This is why the development of management has more than its fair share of hurdles.
The competition is very intense as well.
ALSO READ: Benefits of ERP in Production Planning
The vast amounts of materials that need to be handled cry out for a need for operations that are quick, completely controlled, and obviously free of error.
Raw material costs keep increasing steadily, to top it all.
Infrastructure projects taking off and being executed in full swing all over the world is a major contributor to this demand.
Steel is used in numerous industries; from the cans that hold our tinned food, to the bridges to the homes we live in, it is everywhere.
Steel is manufactured from iron ore by filtering out impurities and unwanted elements.
Then it is processed and made into different items. The manufacturing process needs to be carefully monitored and managed.
Enterprise Resource Planning or ERP is an invaluable tool for all industries today, like manufacturing, retail, healthcare, etc.
With the stupendous growth that the steel industry has achieved, it is only natural that ERP for steel industry also becomes commonplace.
Implementing ERP like Tranquil helps facilitate better communication between departments, leading to increased growth and profitability.
It enhances overall performance and workflows, enables efficient processing of production orders, minimizes human errors, and affords better control over materials movement during the production life cycle.
Streamlining critical business processes helps to keep a lid on expenses and prevents them from burgeoning.
Let us check out the details of ERP software for steel industry, like its modules, benefits, implementation process, and so on.
Key ERP Modules for Steel Industry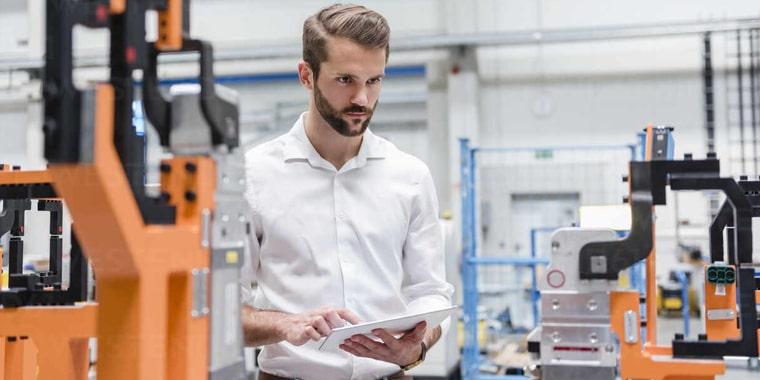 Though the ERPs with regular modules can be used for this industry, Steel manufacturing ERP requires some special modules additionally, which are given below:
Production management
Inventory tracking
Warehouse management
Stock movement
Order Management
Logistics
Costing and cost control
Shop floor scheduling
Dashboard for Quality Control
Multi-company Management
Dashboards for Reports and Analytics
Integrated fleet Management
Integrated Payroll and HR management
Asset management and maintenance
Most of us are aware of the benefits of implementing an ERP solution for our business. When it comes to ERP for steel industry, there are some unique benefits in addition to the common ones.
Let us take a detailed look at what they are.
Benefits of ERP Software for Steel Industry
A steel manufacturing company is bound to follow several procedures even before they begin the production process.
The right ERP solution for steel industry eases the handling of laborious administration processes, smartly and efficiently.
1. Cross-company Integration
This is probably the biggest advantage of implementing an ERP solution for steel manufacturers.
Integrated ERP software enables the integration of all important operations, beginning with procurement, right up to order shipment and everything in between like raw materials handling and manufacturing.
It helps to bring a sense of order to the chaos that normally exists in a steel plant.
2. Multiple Planning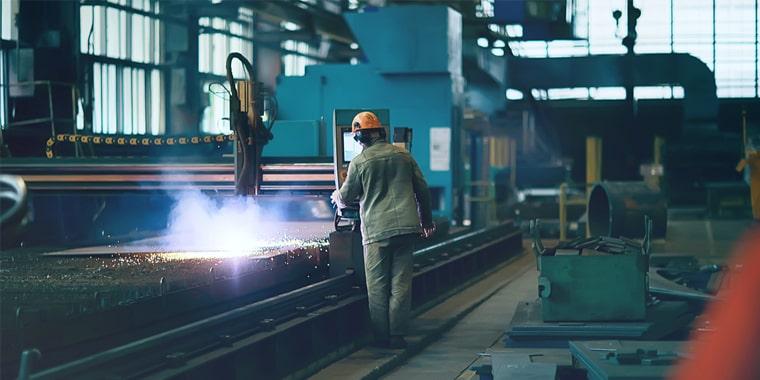 Multiple planning strategies are employed for the production process in a steel manufacturing company.
For example – steel bars and long sheets are generally produced using the make-to-stock strategy; steel strips or flat products are normally manufactured under make to order approach.
For products that are made to order, the costing depends on the material requirements and the specifications of the order.
Products that are made to stock, however, are costed using standardized procedures.
These complexities of costing as well as planning strategies can be simplified with the help of a robust ERP system.
ERP for steel industry can efficiently handle the production processes, helping users to effectively monitor the various strategies and records easily and quickly
3. Saves Time
Steel manufacturing ERP shortens the production and sales cycle significantly.
It also helps in streamlining the inventory management as well as supply chain, rendering their tracking much easier than before.
4. All-round Visibility into Important Data and Processes
Thanks to ERP software like Tranquil, steel manufacturers can get a seamless flow of information throughout the organization, allowing all users to access relevant information wherever they want, whenever they need.
This feature ensures that organizational efficiency is increased.
It also provides complete transparency to owners and managers in the business, affording them a bird's eye view of all the important processes and information.
ALSO READ: What is Job Costing?
5. Accurate Business Forecasts
The demand for steel is at an all-time high; construction, heavy equipment, bridges, automotive, and airline industries – have been pushing the demand for steel higher and higher.
This makes it critical for steel manufacturing companies to stay on top of factors like raw materials pricing, emerging market trends, and similar.
It is imperative that there is excellent integration of business forecasts, market trends, and electronic orders.
Choosing to perform robust integration of disparate business systems will significantly help in making precise business forecasts.
Steel manufacturing ERP is invaluable for all of these – forecasting, analysis of market trends, predictive modelling of needs, and business integration.
6. Controlling Expenses
By implementing ERP for your steel manufacturing business, you can get robust control over your accounting and finances.
This has the eventual result of optimal control and management of the budget related to your project, and the related expenses.
By gaining control of your finances in addition to your business operations, you can easily see where your expenses are increasing, and if there are any wasteful expenses, and immediately take steps to curtail those expenses.
ALSO READ: Advantages of ERP to Automotive Businesses
7. Product Variations
If you compare the steel grades over time, you know that there has been tremendous improvement.
In the min 1900s, plain steel was used to make steel rods and bars; towards the end of the 1900s, came ribbed bards.
In the next century, we witnessed the advent of extremely stable and strong bars which were treated thermo-mechanically.
When grades change, it is obvious that the raw material configuration also gets altered.
This can lead to confusion; but with an ERP solution in place, the floor manager can easily design the components automatically, depending on the order.
They can also efficiently handle processes beginning with the sales order up to the finished products.
8. Variable Production Processes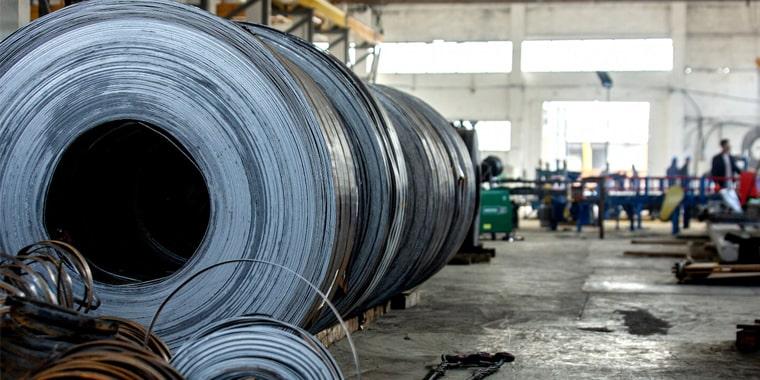 Continuous processing, batch processing, or both methods are often part of steel manufacturing.
For example, batch processing happens in the converter and blast furnace, and the casting happens continuously; again, the finishing lines run in batches.
After studying the customer requirements as set in the order, shipment planning, and so on, the batches are selected.
Thanks to robust ERP systems like Tranquil, such variable production processes are well supported.
The software analyses the raw material forecasts, order details, and the schedule of production depending on when the shipment is due and selects batches automatically.
ALSO READ: What is Batch Tracking?
9. Integrated IT Model
When implemented in a steel manufacturing facility, ERP offers an integrated model of IT which offers robust support to every process.
Starting with the handling of raw materials, right up-to-order shipments are taken care of thanks to parallel processing and efficient sharing of data.
ERP systems have also undergone a significant transformation, and are now more capable and efficient.
They can integrate and handle inventory management, process controls, reports, forecasts, schedules of production, planning shipment, human resource management, and so on.
10. Improve Inventory Traceability and Tracking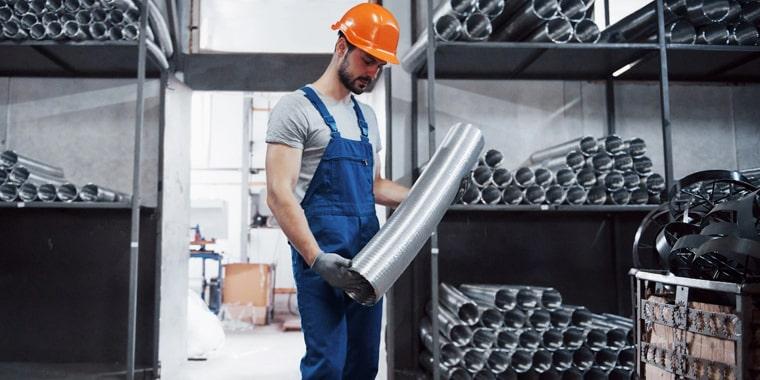 The integrated inventory module helps you to exercise strict control over stock movements.
It also makes your warehouse management smooth and easy.
Tranquil ERP will help you forecast and measure the quantity of raw materials of semi-finished goods that you are likely to need for your production.
The real-time inventory information provided by our software helps you to synchronize the demand cycle.
This means that you can check if the required raw materials are available in your inventory once the bill of materials is generated.
ALSO READ: What is Dead Stock? Reasons and How to Avoid It?
Final Thoughts
As mentioned earlier, ERP software has evolved tremendously and has become more powerful, user-friendly, and cost-effective as well.
This means that it is no longer limited to large corporations.
Even start-ups and SMEs in the industry can take advantage of the immense potential of enterprise resource planning solutions without blowing a hole in their finances.
Tranquil has been helping businesses across industries to enhance efficiency and productivity, streamline operations, reduce expenses, and improve profitability and growth. Our ERP solution is deployed in the cloud, so it is flexible, highly economical, and easy to deploy. You get updates automatically, without having to worry about them. If you are not sure how it works, just contact us to set a date for a demo session. Our team will walk you through the software, and show you how your business can benefit. We will also be happy to answer any queries you may have.