Detailed Guide on Hybrid ERP and it's Advantages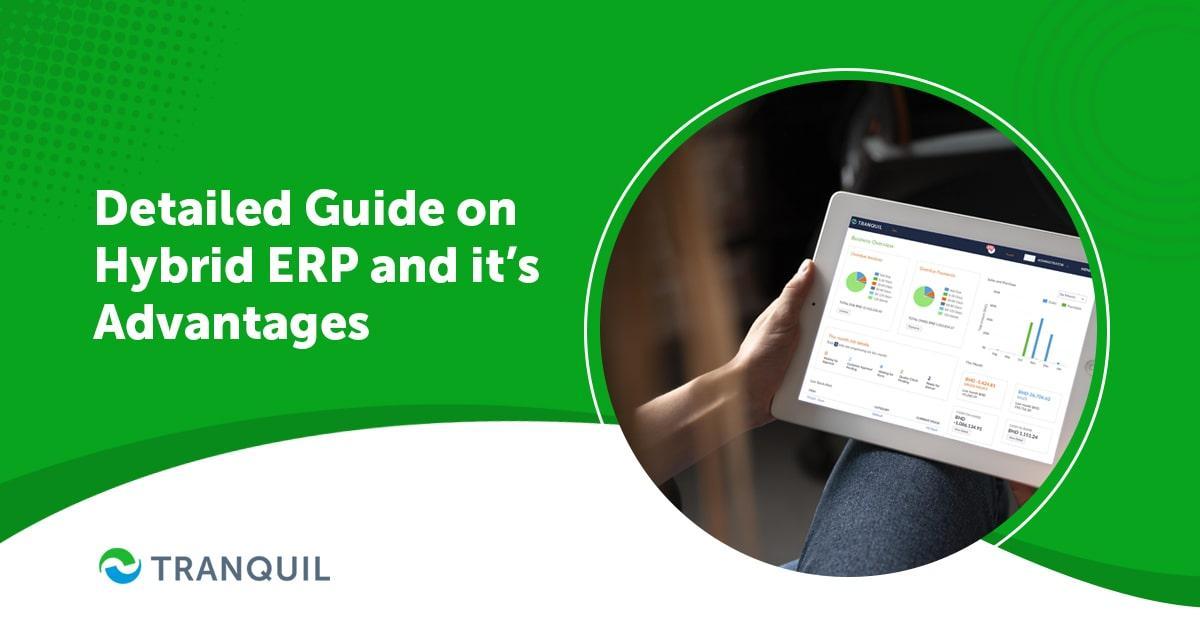 It's common knowledge that ERP is being widely implemented by businesses of all sizes and across industries.
There are numerous ERP applications available in the market, from hundreds of vendors globally.
There are several types of ERP solutions, categorized by various factors like for which business it is aimed, how it is deployed, and so on.
We know that ERP is a suite of tools that integrates most of the business processes in an organization, centralizing the information and providing actionable insights in real-time.
It reduces human effort, boosts productivity, minimizes error and wastage, and enhances profitability.
It also facilitates better coordination and communication among departments and employees.
Today, we will discuss the main ways the software is deployed, and focus on one specific type called hybrid ERP.
ERP can be deployed in one of three ways:
On-Premises ERP
In this method, the software is installed and on the computers in the company's data center, and managed in-house.
This necessitates a pretty steep capital outlay, and also takes more time for installation, and maintenance is generally more expensive.
This is suitable for large businesses that need complete control of their data and can afford the expenditure.
Cloud ERP
Tranquil is an ERP application where the software is deployed remotely – in the cloud – and the data is also managed there by your vendor.
Users can access the software via a web browser over the internet.
Cloud ERP is much less expensive compared to on-premise deployment; in fact, you only need to pay for what you use.
ALSO READ : Important ERP Modules and Features
On-Premises vs Cloud ERP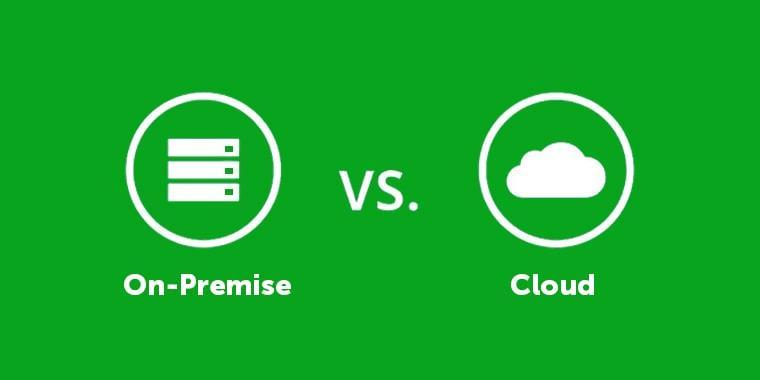 While both deployments provide support for core business activities, they differ in some areas, which are enumerated below:
Cost – We already saw above that on-premise deployment necessitates substantial capital investment in both hardware and software, while for cloud deployment you can pick and choose the functionalities and pay for what you use only.
Speed – Cloud ERP can be deployed faster on IT infrastructure the vendor already has access to; unlike on-premise deployment where the infrastructure may need to be acquired and deployed previously.
Expertise – Cloud deployment means your vendor manages the system, fixing bugs, making upgrades automatically, etc. So that you don't have to do anything. However, with on-premise deployment, you need qualified staff capable of installing, upgrading, and managing the system.
User-Friendliness – Cloud ERPs have a short learning curve and are more intuitive than on-premise ERP software.
Scalability – While both deployments can scale to support a growing business, cloud ERP is easier and quicker to scale as you just need to purchase more subscriptions, whereas, in the on-premise deployment, you will need to purchase more hardware.
Control – On-premise ERP offers you much more control over your data as it is stored locally, as compared to cloud-deployed ERP where data is stored in the cloud.
Features – As on-premise ERP solutions have been around for a much longer time, they have many more features as compared to cloud solutions.
Customization – Both types of ERP can be customized to fit the individual needs of the business
Upgrades – With cloud ERP, the vendor incorporates new features into the cloud, and you get immediate access; however, with on-premise ERP, it takes much longer as you have to wait for the new version to be released, and then every time, you have to install it. Again, if your on-premise ERP software is extensively customized, getting upgrades can become very cumbersome.
Now that we have seen in some detail what on-premise ERP and cloud-deployed ERP software are, it brings us to hybrid ERP.
ALSO READ : Benefits of ERP for Accounting and Financial Management
What Is Hybrid ERP?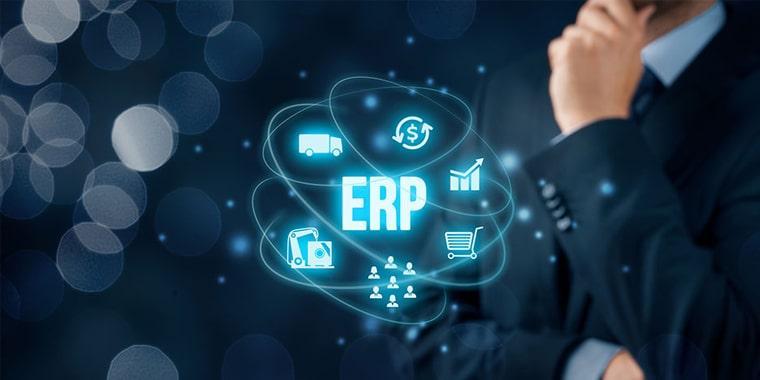 As the name suggests, it's a combination of on-premise and cloud ERP systems.
Some companies may require this kind of deployment to fulfill their business requirements.
The most common hybrid ERP deployment is two-tier ERP.
This consists of:
On-premises ERP system for corporate functions; this is tier 1.
Additional cloud ERP software to support specific business units or regions; this is tier 2.
This approach helps to bring down overall expenditure and to address specific local needs.
Sometimes, cloud ERP is deployed for certain specific functions: for example, CRM.
This is because cloud solution vendors often have better support for them; furthermore, executives can access it through their mobile devices when working in the field.
ALSO READ : How Do ERP Systems Work
Hybrid ERP Advantages
Previously, companies, even with multiple businesses used to deploy one ERP system, that too on-premises, for the whole company.
The reason was that it was easy to share information and there was support for the same business activities across all locations and groups, as well as the central office.
However, this approach necessitated huge expenditure, was cumbersome to manage, and businesses used to struggle to implement it.
The hybrid model of ERP deployment has been gaining popularity due to the many advantages it offers, like:
Lower Expenses
Buying disparate cloud systems for different regions or business groups, or implementing a single ERP throughout the organization, can both be very expensive propositions.
By implementing the hybrid ERP system, this cost can be brought down significantly.
Responsiveness to Local Business Requirements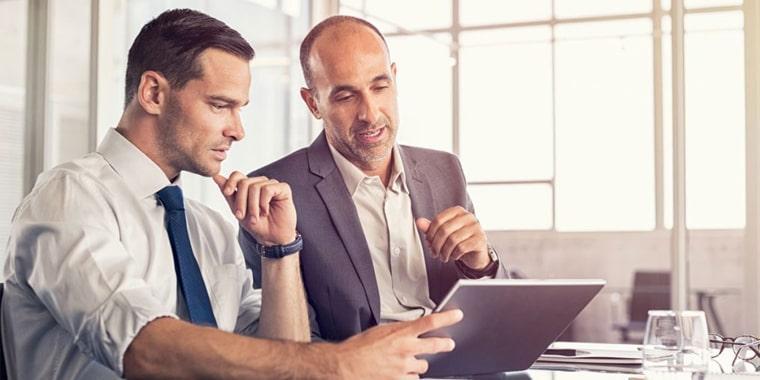 Businesses can choose from a wide range of cloud-based ERP solutions to find the one with the features they need.
This allows them to fulfill local business needs quicker, instead of waiting for corporate IT to implement a single ERP application across the company.
Increased Simplicity
Smaller units usually have less complex business processes; the workflows are likely to be vastly different from those units with hundreds of employees.
Ergo, it makes good business sense for the smaller group to have a simpler process rather than adopt a complex process that is implemented at larger divisions.
ALSO READ : Challenges in ERP Implementation
Reasons to Deploy Hybrid ERP
Several revolutionary technologies are being increasingly implemented in businesses, creating huge disruption: IoT, cloud computing, AI, are some of them.
This makes one wonder about the long-term efficiency of hybrid ERP software.
Managers want to be absolutely sure that they are doing the right thing by choosing a hybrid approach, as it should be viable in the long run, for their organization.
Industry veterans are of the opinion that their hybrid ERP mode is here to stay, and will be the leader in modern workplaces.
There are several reasons for companies to choose a hybrid model; we have already established that it helps to reduce the cost of deployment.
Let us look at the other most common ones:
Innovate Quicker and Gain a Competitive Edge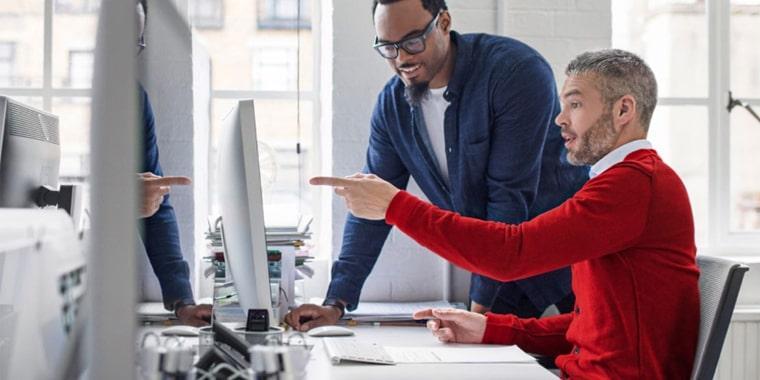 Typically, cloud ERP vendors are able to add new features like analytics, e-commerce, IoT, social media, AI, and so on, rather than conventional ERP vendors.
This is because the new features can be made available to all customers of the cloud ERP simultaneously.
Several vendors of on-premises ERP are now adding cloud software to their repertoire, and are likely to concentrate their R&D efforts on the latest software.
Having a hybrid ERP strategy lets you access innovative features and get a competitive edge with the cloud solution, while you continue to use the on-premises system for slowly changing functions.
ALSO READ : How is AI transforming ERP?
Meet Specific Needs
You can select regional cloud or industry-specific ERP solutions to meet specific business needs.
Digital media, business services, and similar industries may especially benefit from the newer cloud-based ERP solutions than the conventional ERP apps.
Regional units can also choose systems that conform to local tax or language mandates.
Stepping Stone to the Cloud
Often, businesses use a hybrid ERP approach to check out how well the cloud ERP performs; when they are satisfied with the value addition brought by the cloud, they may choose to deploy it across the entire organization.
For example, some businesses may choose to replace legacy CRMs or inventory management systems with a cloud ERP, as a first step.
Regulatory compliance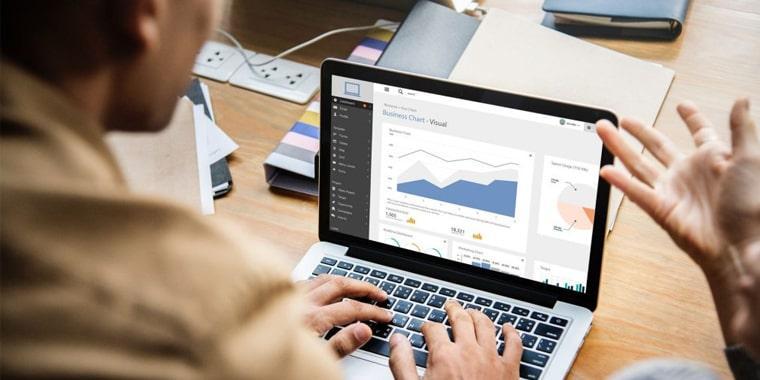 Businesses often have to comply with several regulations issued by the Government, and these regulations may be subject to sudden change.
Cloud ERP solutions are more adept at helping you to adhere to regulatory compliance rather than a corporate ERP solution.
ALSO READ : Importance of ERP System in Different Industries
Combining the Best of Both Worlds
Hybrid platforms take the best of both cloud and on-premises ERP and are hence more practical, agile, and responsive than either on-premise applications or solely cloud-based systems.
Hybrid ERP is capable of responding swiftly to sudden changes in the corporate environment.
As they automate the most repetitive and cumbersome tasks, managers are freed to focus on strategic decisions.
Flexible and User-Friendly
Hybrid ERP solutions are more flexible, and hence popular as long-term options.
They are also highly customizable, which means that businesses can choose the modules that they need to fulfill their specific requirements.
The loose coupling system makes the hybrid system very popular; it ensures that the task flow management is smooth and seamless, and saves the business from paying for features they don't need.
ALSO READ : Benefits Of Software As A Service
Advanced Analytics
Cloud ERP can handle vast amounts of data – whether it is storing, extracting, manipulating, or reporting.
It organizes critical business data in a streamlined fashion.
This means, when you choose the hybrid ERP system, you get these advantages too.
The data that is stored can also be analyzed by the ERP, helping business owners and managers to understand the information properly.
With real-time reporting and cutting-edge analytics, hybrid ERP systems offer comprehensive visibility into the business.
They help reduce manual effort and enhance productivity.
ALSO READ : How to Choose an ERP Software to Enhance your Purchase Management
Hybrid ERP Data Management Considerations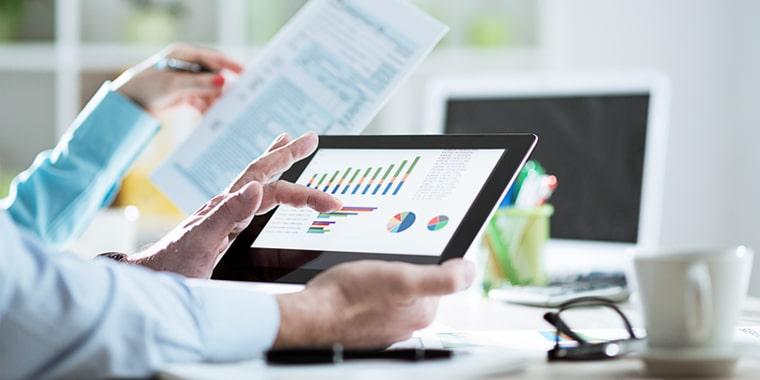 The main and only concern with deploying a hybrid ERP is that you may lose the advantage of sharing one database across the whole company, including the different business groups and regions.
Robust ERP solutions like Tranquil, however, overcome this problem with their built-in integration capabilities.
This means, once deployed, it will integrate with the legacy on-premise ERP systems that organizations already have.
This helps in data synchronization, consolidation of financial data, and streamlining business processes across groups, departments, and more.
We can understand that you may be initially hesitant about deploying cloud ERP in your organization.
We invite you to schedule a demo of Tranquil ERP at your convenient time and date so that we can explain to you and show you how exactly our ERP solution will help your business to gain rapid growth. Our team will be happy to answer all your queries. Contact us.