A Detailed Guide to Point-of-Sale Systems (POS Systems)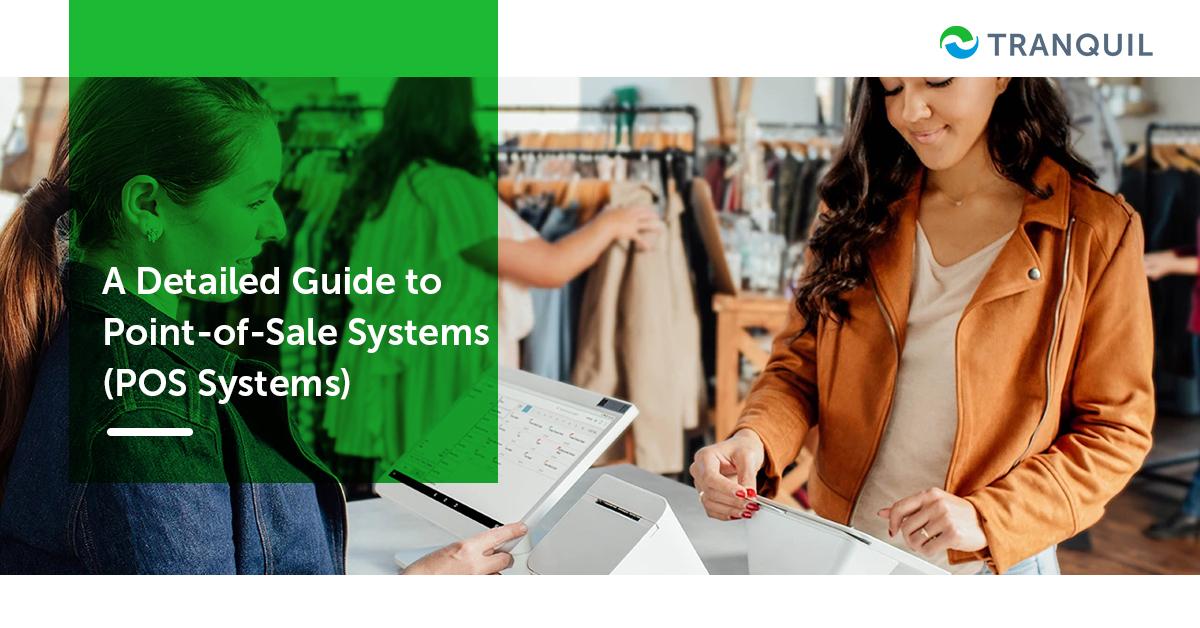 Today, anyone running a brick-and-mortar business needs to install a POS system.
It offers convenience to both buyer and seller in several ways.
With the right point of sale solution, you will not only be able to complete sales transactions easily, you will also be able to handle other components of your business well.
So, let's look into what a POS system is and how exactly it benefits you.
What is a POS System?
It is a payment system that enables in-person financial transactions by ringing up sales.
In addition, POS systems of today have advanced functionality like integration with E-commerce, contactless payments, mobile, and reporting and analytics.
POS management system also helps to track and monitor things like inventory, payments processing, and customer management – making it the hub of their business ops.
Industry reports predict that by 2017, the POS software market is likely to cross $18 billion.
What is a POS System Used for?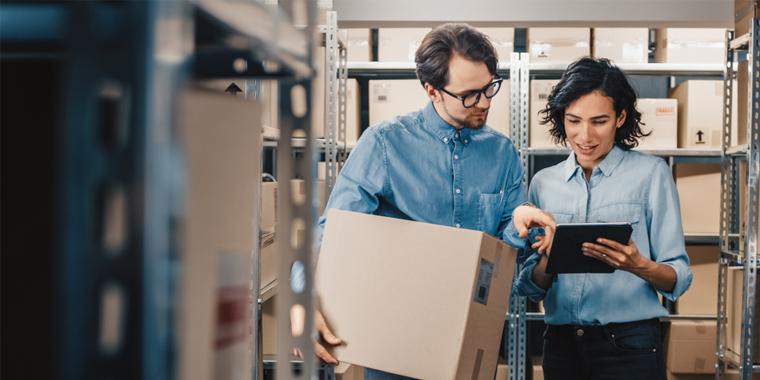 In most small businesses, the owner does everything themselves – marketing, accounting, hiring and firing employees, and more.
However, with time, it can get pretty overwhelming doing everything yourself.
You may end up getting burned out by overworking yourself.
A great way to stop this from happening is by working smarter and implementing a POS system in your business.
ALSO READ: What is Negative Inventory and How Can you Prevent it?
Features of POS System:
Here are some of the point of sale system features:
1. Ringing up Sales
This is the basic function of a POS system.
This includes a monitor that allows check-out employees to as products and generate the sales bill.
By connecting with the payment processor, it accepts payments through credit or debit cards, mobile wallets, etc.
2. Inventory Management
Now you have POS software with inventory management functionality.
Modern point of sale solutions can record and track the movement of inventory.
Whenever a sale is made, it is immediately reflected in the inventory level, thanks to the update performed by your POS system.
The POS technology helps in monitoring sales, returns, and replenishing stocks as well.
3. Tracking Business Financials
You can also integrate your POS solution with your existing accounting systems, simplifying your tax preparation requirements to a great extent.
ALSO READ: What is Business Process Improvement (BPI)?
4. Reporting and Analytics
Many modern POS systems allow you to monitor your most valuable customers, your sales, and product performance thanks to the inbuilt reports and analytics functionality.
It helps you make improved, data-driven decisions in the business.
5. Supervising Employees
Robust POS systems offer employee management functionality, allowing you to monitor staff activity, sales of individual employees, and more.
Types of Businesses That Use POS Systems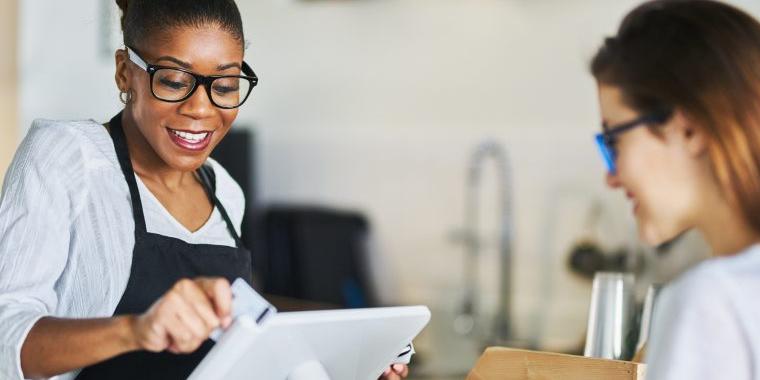 Businesses in several industries use point of sale systems.
If you are a business owner or have owned one at any time, it is highly likely that you have used this type of system at some time.
Some of the industries that use POS systems include retail, services, and hospitality.
Specifically, these businesses are likely to have POS implemented:
Supermarkets
Bakeries
Restaurants
Clothing and footwear
Cosmetics and personal care
Consulting
Spas and salons
Therapists
Healthcare services
Travel agencies
In-flight purchases
Coffee shops
Property management services
Car wash/service
ALSO READ: Ways to Improve the Procurement Process?
What all Things should Merchants Look for in a POS System?
You have seen how POS solutions are used by a wide range of businesses across industries.
You have also seen the benefits it offers.
You need to decide what point of sale features your business needs specifically.
We have created a list of features that are desirable:
1. User-Friendliness
The POS system should be easy to set up and use.
It should not require you to frequently consult your vendor for support or the manual for guidance.
Find one that is uncomplicated, yet does what it should do.
ALSO READ: What is Dead Stock – How Can You Avoid It?
2. Integrated Payment Gateway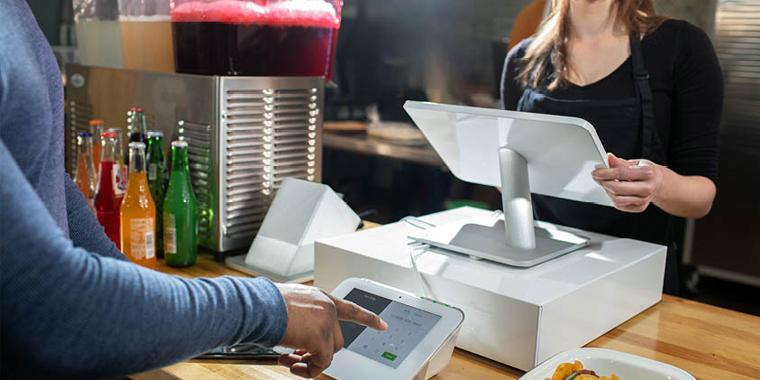 With a POS system that has integrated payment processing, you get automatic data exchange between the payment processor and your POS system.
This helps in streamlining your payment transactions.
You can eliminate the need for manual entry of customer card details, and save time.
It also reduces the scope for human error.
3. Hardware Considerations
Your business model, its size and requirements, and your checkout process: these factors will decide the hardware specs you need.
If you are a small business owner, it is a good idea to have a cash drawer, a smartphone or tablet, and a card reader.
If your business is large, you need to think about terminals, receipt printers, and barcode scanners as well.
4. Inventory Management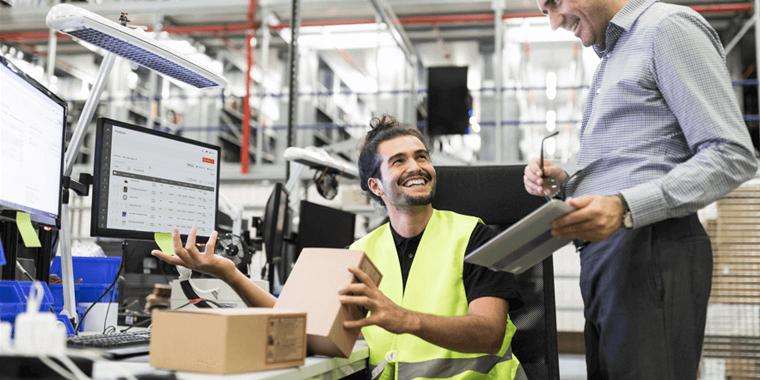 As the owner of a small business, you may think that you don't require inventory management as a feature in your POS system.
More so, if you stock and sell a limited number of products.
You may change your mind if we tell you that inventory management is not limited to knowing your on-site inventory level.
The inventory management feature allows real-time tracking of your inventory and frees you from the need to count everything manually.
It sends low-stock alerts when the inventory level falls below a certain quantity.
This helps to identify the products that are fast-moving, and those that are selling slowly.
Ensuring that your POS system has an inventory management system built-in, can help you plan your inventory better and replenish stocks of popular and fast-selling products.
ALSO READ: Influence and Importance of ERP System in Different Industries
5. PCI Compliance
It is extremely critical that your POS have payment security – especially if you are a small business.
It may sound strange, but it is small businesses that are the worst hit by cyberattacks.
Every POS system must comply with the Payment Card Industry data security regulations.
You can also try and find a solution that will give extra protection to the sensitive financial information of your customers.
These include but are not limited to:
Employee management
End-to-end encryption
Data tokenization
ALSO READ: What Every Business Should Know About CPQ?
POS systems that offer employee management functionality help effective management of your staff every day and help save both time and money.
Employees will be able to use the system for clocking in and clocking out every day.
There are advanced systems that let you configure it so that employees cannot clock out without uploading their shift tip amount.
You can also configure permissions depending on the seniority of different workers, and their roles in the organization.
This way, you can limit employee access to only those features that are essential to them.
Some systems have the additional functionality of tracking tips and splitting them among employees, saving you the trouble of doing it manually.
6. Customer Support
It pays to have access to tech support even if you are a computer whiz.
The setting up process may be a breeze; however, it makes sense to opt for a POS vendor that offers support round the clock.
It could be over the phone, live chat, or email.
ALSO READ: How Does Landed Cost Affect the Cost of Inventory?
7. Cost
Obviously, the purchase of any software, POS system included, depends also on your budgetary constraints.
Most vendors charge subscription fees that you may have to pay per month or per year.
It also depends on the size of your catalog, how many users you have, the number of locations, the features you want, and so on.
You will need to strike a balance between your requirements and your budget.
ALSO READ: What is Job Costing?
What are the Benefits of Implementing a POS Management System?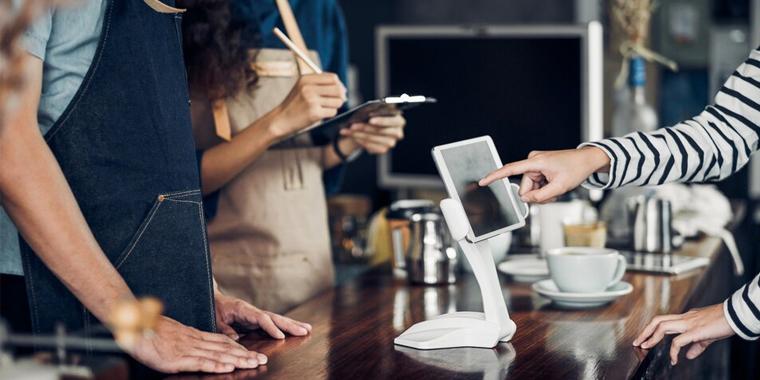 POS systems eliminate old-fashioned cash registers and provide a tech-savvy, sophisticated approach to the check-out process.
Why should businesses consider this? Well, it's because of the benefits this system offers them:
1. Enhances Accuracy
Human error can cost a business significantly; a cashier at billing who omits to ring up items or enters the wrong amount can cause up to a third of the business profits to evaporate.
With a POS system, you don't need to enter products and prices manually, thus eliminating human error, and increasing accuracy.
ALSO READ: Guide on Stock Adjustment and Stock Transfer
2. Inventory Management
We have already seen that with the inventory management function, a reliable POS system can help you manage your inventory more efficiently, and help you serve customers better.
3. Reports
Creating reports can be cumbersome, especially when you have limited staff.
A POS system can make it simple, and generate reports that deliver real-time info that helps you make better decisions.
This can help you fast-track your success story.
ALSO READ: Benefits of Retail ERP in Business
4. Speed of Service
Today's customer is very demanding and expects quick and exceptional service.
A point sales and service system enables speedy completion of transactions – a viable and reliable alternative to manual service.
5. Multiple Payment Options
With a POS system in place, you can provide a whole range of payment options to customers at checkout.
Cash, debit and credit cards, mobile wallets, and other online contactless payment options – all of these can be facilitated with a POS system in place.
Choose The Right POS System For Your Business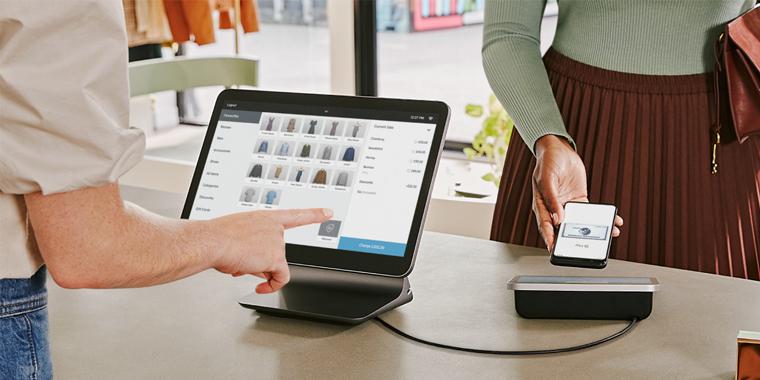 No two businesses are the same.
You must think carefully about what you need the system to do, even before you begin comparing systems.
You have to be very clear about your requirements.
With a host of POS systems available in the market, you must know exactly what you want – only then will you be able to get the right POS system for your business.
ALSO READ: What is Cross Docking? 
Recommend that you take the following steps:
Make a list of the features you would want your POS system to have
Enquire with owners of businesses similar to yours and find out what they use, and how good or bad those systems are
Make a list of the POS systems recommended by other businesses – you can also look online for them
You can also look at the options online and check if those systems have what you need. What features do they have? Are they user-friendly? Evaluate and compare the various POS vendors
Shortlist the options and take a trial to see which is the best fit for your business
Tranquil is a robust ERP system that is flexible and can be customized to suit your specific requirements. We have a powerful Inventory Management module and payment gateway integration. If you're not sure how it works and how it can help your business, do schedule a demo at a time of your convenience. We will be happy to explain everything and answer all your queries.